Here's A Free Number's Chart Activity to Build Number Sense
This free number chart activity gets kids playing with a hundreds chart by adding ones, tens, and then ones and tens together.
You can get this free printable by clicking on the blue button at the very end of the post.
This post may contain Amazon affiliate links and affiliate links to other bloggers. There is no extra cost to you, but if you choose to purchase, I receive a small percentage. It helps with the upkeep of You've Got This Math and provides for my family.
My oldest is amazing at math. Even at a young age, he could amaze other with his mental math. But it doesn't come as easy to my second child, and as a homeschool mom I have to be careful. The way I taught my oldest, will not work on my youngest. And this has become very obvious in the past week.
With my oldest, we played with the hundreds chart a little bit and almost magically he was able to add numbers in the two digits place. Not so much, with my youngest. We haven't spent quite as much time with a hundreds chart, and this week I could definitely see some struggles.
So when there is a struggle, it is time to step back and find a way to help. And this is what this number chart activity is designed to do.
Hundreds charts are just one way to build number sense in our children.
This FREE email series will give you NINE 5-minute activities you can easily do every day to build number sense in your children. 
What this Hundreds Chart Activity Focuses On
There are three steps to this activity to help children develop number sense and place value.
Adding and Subtracting by ones
The first eight clip cards focus on adding and subtracting by ones. I wanted my little guy to understand that when adding by ones we move to the right, and when we subtract we move to the left. Since I had also noticed him not understanding what happens past 100, some of the clip cards focus on adding and subtracting around the 100's. In this example, the card has the student starting at 96 then moving up 9. This helps them become more familiar with what happens once you pass the 100's mark.
Adding and Subtracting by 10's
In this set, the children now have to realize that when we add 10 we move down the hundreds chart, and when we subtract 10 we move up. Knowing how to add and subtract by 10 is a great way to build that number sense that leads to mental math.
Adding tens and ones together
The last eight cards have the students putting it all together. In this example, they would start by subtracting twenty, and then they would subtract one more to find the answer.
Prep-Work
First, print off hundred chart activity clip cards on cards stock paper.
Next, cut them out and laminate for extra durability.
Now, print off both the hundreds chart on card stock paper. Cut the chart in the hundreds off at the line right above 101. Next, line it up and tape it under the number 91. Finally, laminate for durability.
Provide clothespins for the students to mark their answers.
One extra Option
Though the clip cards don't show expressions or even use the words add and subtract, at some point it is important that the students make this connection. One way you can do this is by having them create an equation for each clip card. Simply hand them a record sheet and have them write out the number they started with. Then add a subtraction or addition sign based on whether they went up or down on the hundreds chart. The next number is based on how many spaces they used. Finally, the answer to the equation is where they ended up.
I know I'm seeing some number sense develop in my little guy as we work through these….and I hope you will see the same in your kiddos.
You may also like: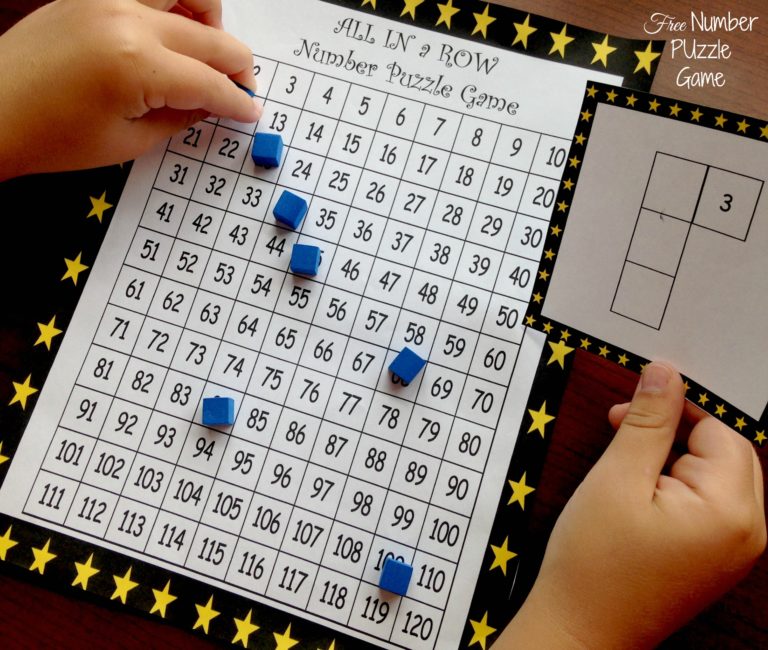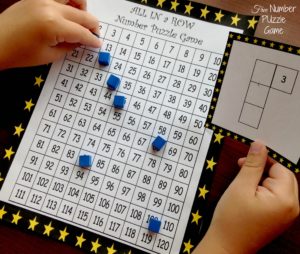 You may also be interested in:
No Prep Place Value Activities
Base Ten Manipulatives And Plant Life Cycle