5 Fun Counting Fish Game | Free Math Worksheets
Hey!! Do you like the counting fish game? Have you any aquarium in your house or have you ever visited the sea? Do you ever think about how many kinds of fish are there in the sea? Will you mind if I tell you to count the fish you have in your house aquarium?
This article will provide you with some worksheets for the counting fish game. Hopefully, you will enjoy the games.
The counting game is a game where children try to count objects like kites, rainbows, pens, pencils, etc. Here in this article, I will use the fishes as the counting objects.
Fishes are very common objects in our everyday life. Children also love fishes like goldfish, living in our aquarium. So, this game will be interesting for children from grades 1-3.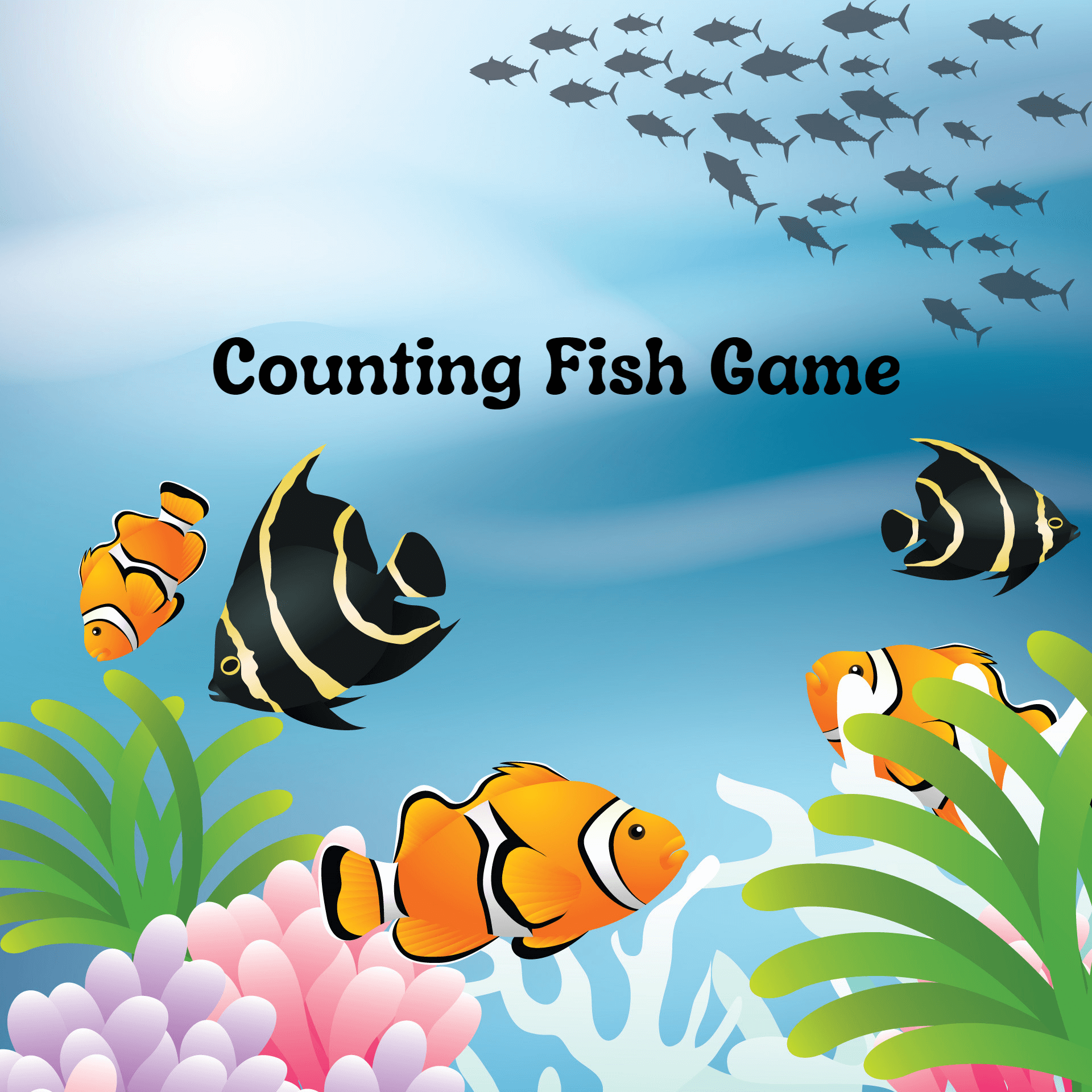 ---
5 Fun Counting Fish Games for Your Kiddos
Here I will show you some activities of counting fish games. I hope you will find the games interesting. You can play these with your children to grow the basic mathematical sense. Let's start one by one.
---
Count the Fish from 1 to 10
In this portion, you need to find particular fish one by one. You can see different boxes are given for different types and colors of fish. All you need to do is to make the children count the different colors of fish and write down the numbers in the correct box. This activity will build your kiddo's color sense and basic counting sense.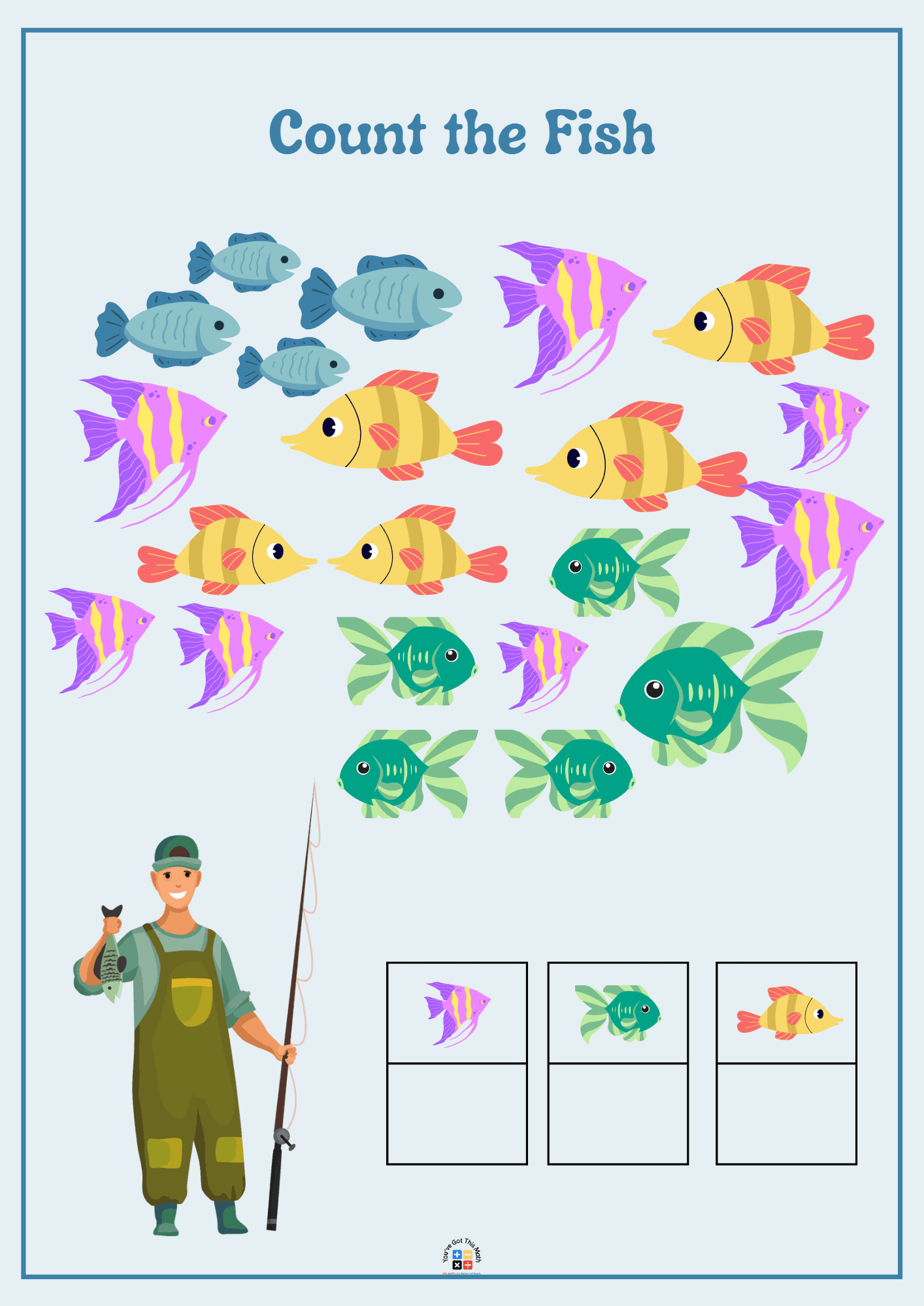 ---
Color and Count the Fish
Here, your kiddos need to differentiate the fishes by their size and shape. Every different shape requires a different color. You will help to recognize the shape correctly. Then tell them to color the fish. Lastly, they count the same color fish together and write the numbers in a particular box.
---
Match the Number
In this game, your kiddos need to match the number of fish with the given numbers. In this picture, you can see different numbers of fish, and some numbers are given on the right side. First, your kiddo will count the number of fish. Then, he/she will select the number of fish from the given numbers. Then, finish the game.
---
Find the Missing numbers
Here, you will help your child to find the missing number. Here, you can see a pathway and a fish wand to meet its family. All you need to do to make your children find the missing numbers and the pathway will be covered. As a result, the fish will find its family and the game will be over.
---
Where is the Goldfish?
In this activity, your kiddo will find the goldfish first. A lot of fish will be in a picture here and there. Among them, some goldfish are hidden. Your child will find the goldfish first and then count the numbers. As a result, they will get some thrill while finding the goldfish and get a sense of counting numbers after counting the goldfish.
---
Download the PDF Worksheet
Download the following worksheet pdf to practice more counting fish games. Surely, you will love the activities. If you have any kind of questions or comments, please let us know in the comment section. Have fun with the worksheet.
Enjoy!
You've got this!!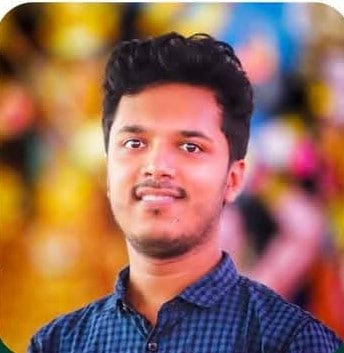 Hi there! This is Souptik Roy, a graduate of the Bangladesh University of Engineering and Technology, working as a Content Developer for the You Have Got This Math project of SOFTEKO. I am a person with a curious and creative mind. After finishing my Engineering degree, I want to explore different fields. This is why I am working here as a content developer. I have a massive interest in creative content writing. When I find that someone can learn something from my articles, this gives a lot of inspiration. hopefully, you will find interest in my article, if you have a child and want to teach them math with fun.