8 Gum Drop Structure Challenges with A Christmas Theme
These STEM cards will challenge your children to build Gum Drop Structures. Half of them have a Christmas Theme, while the others focus on shapes.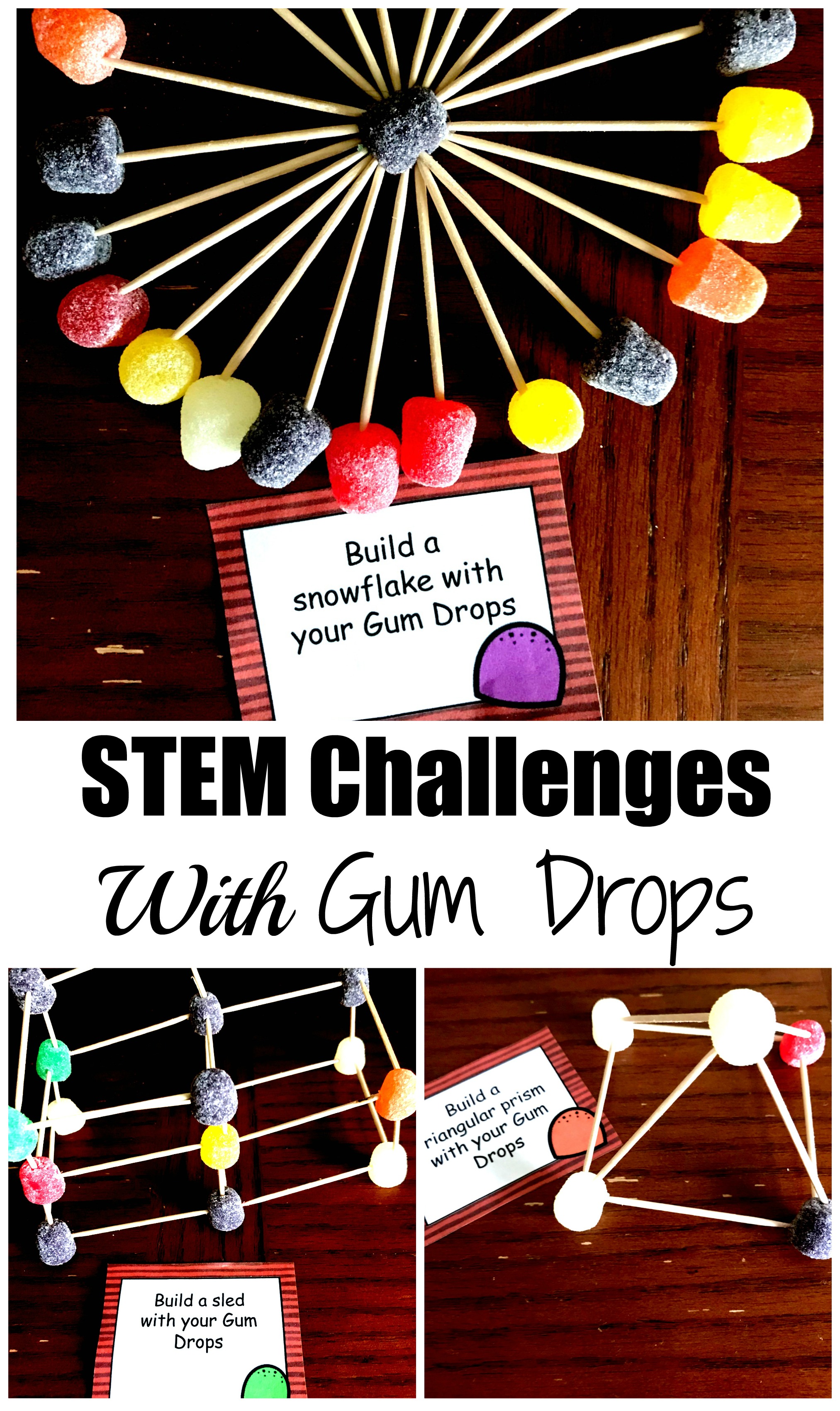 The free printable can be found at the END of this post. Click on the blue "get your free printable here" button.
Ok, so time for a little honesty. I love STEM projects. I know they are very good for my children's development. And I also understand that the thought process involved in STEM challenges will help my children in future employment.
Table of Contents
But I also hate anything that creates big messes. You know, the kind that once the fun is over I get left to clean up.
So for the honesty part, I don't do them as much as I should!!
These Gum Drop Structures are Easy
When I decided that I would be including a STEM project in my Seven Days of Math Printables, I knew I wanted it to include just a few easy supplies and would not create a huge mess.
So this is what came out. A project that only includes two materials and all that you have left to clean up is toothpicks and wiping the sugar off the table……Though make sure you get ALL the toothpicks off the floor. From experience, it really hurts if you step on one while you are barefoot:(
Prep – Work for Gum Drops Structures
You only need three things for this fun STEM project.
Print of the Gum Drop Structures cards on cardstock and cut out
Gather up toothpicks and Gum Drops
Ferrara Candy Assorted Giant Gum Drops (1Lb)

1000 Count 100% Natural Bamboo Toothpicks – Kitchen Essential

Neenah Astrobrights Premium Color Card Stock, 65 lb, 8.5 x 11 Inches, 250 Sheets, Stardust White

How To Use
Once the cards are cut out, and the supplies gathered…..it is time for some fun.
First, pass out a card to each student.
Next, hand out the building materials.
Now, let them be creative and see what they create.
Finally, let them show off their creations.
Before we go I have to show off a few of the creations created by my little guys!!
24-stem-gum-drop-challenges

This is a square pyramid one of my boys created.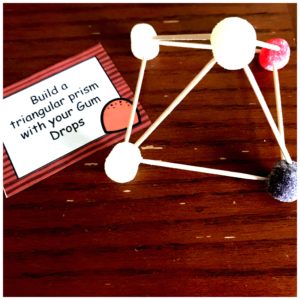 A snowflake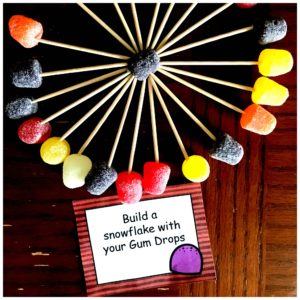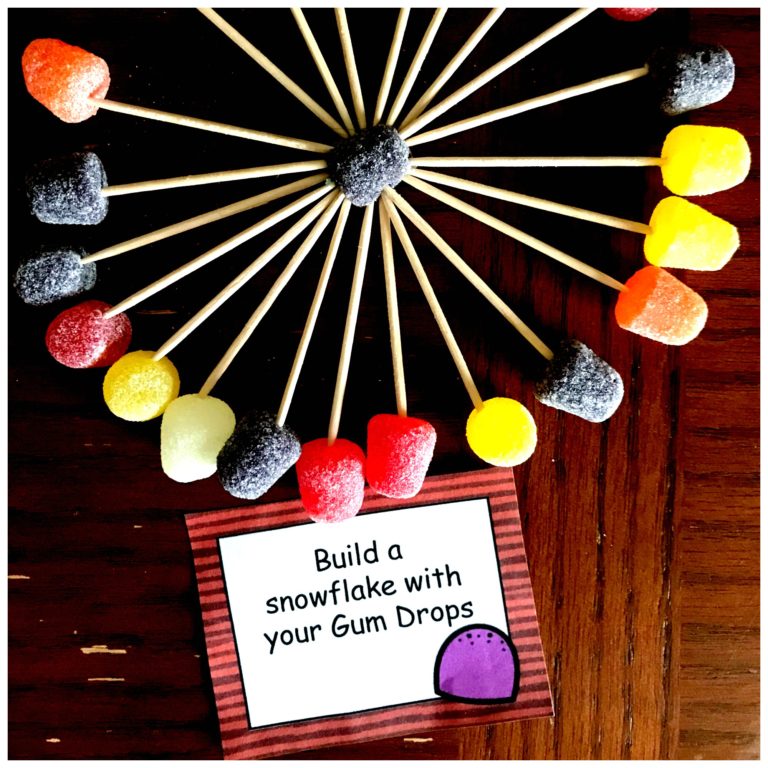 and last but not least, a sled.
I hope your kiddos enjoy creating Gum Drop Structures as much as we did!
You've Got This
Rachel
Get all 24 STEM Activities when you get our Gum Drop Bundle
And this Christmas STEM book is a wonderful way to challenge children while they are having fun.
Get all 24 STEM cards HERE.