Seven Days Of Free Christmas Math Printables
I want to say Merry Christmas to you by providing you with 7 days of free Christmas Math Printables for kindergarten through fifth grade.
This post may contain Amazon affiliate links and affiliate links to other bloggers. There is no extra cost to you, but if you choose to purchase, I receive a small percentage. It helps with the upkeep of You've Got This Math and provides for my family.
So Thanksgiving is officially over! Our tree is up, and we are ready to put away our turkeys and trade them in for some Christmas activities.
With all the fun festivals going on, I want to say thank you to each one of you. And to do that I created Seven Days of Free Christmas Math Printables.
My Passion
If you have been at You've Got This Math before, you know my passion is hands-on math.
I love finding ways that children can play with math, and visual show their work. I also love providing teachers and parents resources that they can easily use to build their math sense in their kiddos.
And since I have readers from kindergarten to 5th grade, I wanted to include them all in this special Days of Christmas. But since there are more than 5 grades in elementary school, my Five Days of Christmas turned into Seven Days of Christmas.
Preschool Maths Cards Learning Toys – Wishtime Colourful Maths Games for Toddler Kids Educational Number Counting Cards for Girls Boys Age 2+ Christmas Gifts (15 maths cards+72 numbers )

Melissa & Doug Countdown to Christmas Wooden Advent Calendar – Magnetic Tree, 25 Magnets

Ideal School Supply Pizza To Go Educational Board Game

Free Christmas Math Printables
For the next seven days, I will post fun hands-on math ideas you can use in your classroom or at home. There is one for each grade level, but I also tried to choose activities that numerous grade levels could use.
I can't wait to share them with you!!!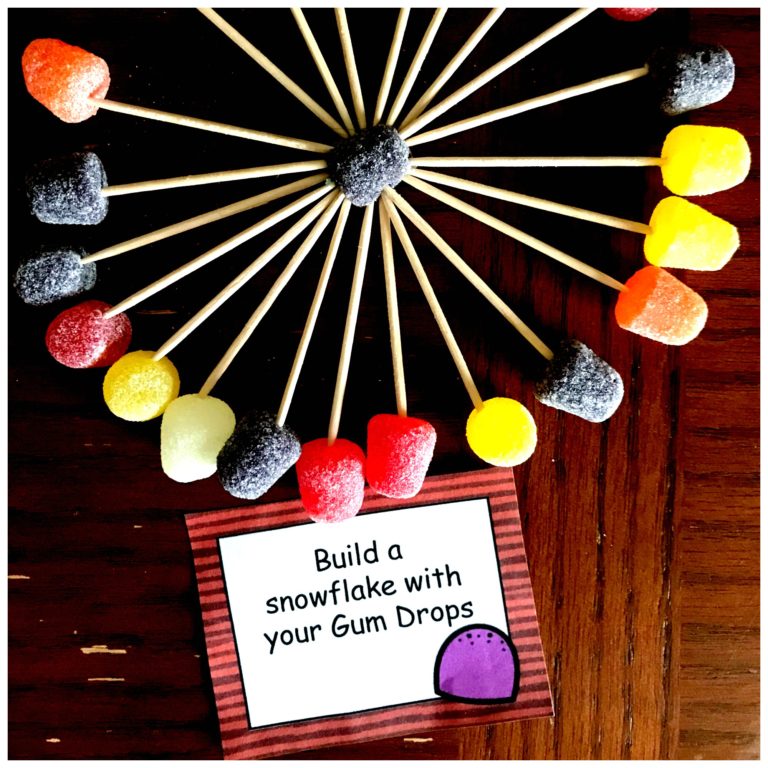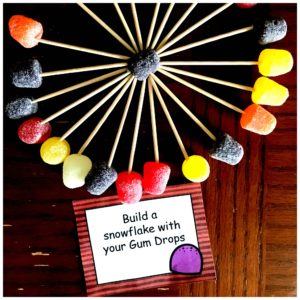 My boys and I love STEM activities. I love watching them struggle a little, revamp, and replan until they accomplish the challenge. STEM challenges help children build math, science, and engineering skills and develop higher level thinking skills too. And these fun challenges will help you accomplish all of this….with a Christmas theme.
This activity uses Gum Drops and ten frames to help children visualize what each number represents and then be able to compare them.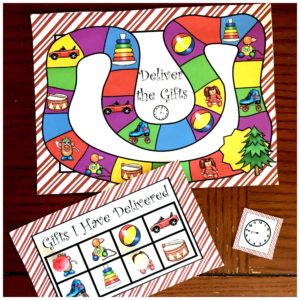 Of course, we love games and this one work on telling time. There is an option for telling time to the hour, to 15-minute increments, and finishes with 5-minute increments.
Measuring and graphing are important aspects of any geometry unit. This fun activity has children measuring Christmas objects with Gum Drops and then creating a line graph.
Once again, using Gum Drops children measure shapes to figure out area and perimeter.
Use pies and this cut and paste activity to help children visualize improper and proper fractions.
Use Gum Drops and area models to visualize what happens when you multiply a fraction by a fraction.
I hope you enjoy all these resources and find a way to use them during this fun, and busy season. So pin or bookmark this page and visit often, as new links will be added each day!
Ferrara Candy Assorted Giant Gum Drops (1Lb)

You may also want to grab you a bag of Gum Drops, as many of these activities use them.
Merry Christmas!
You've Got This
Rachel
Don't Want to Wait…Get most of these activities plus more in my 10 Gum Drop Activities Bundle
or check out a list of 50 Christmas Math Games and Activities.