35 Free Christmas Math Games and Activities | Printable | K to 6th Grade
Christmas Math Activities for Elementary Students
In December it can be really tough to keep your kiddos focused and learning. Schedules are often disrupted and everyone is anticipating the family time, time off from school and of course, the big guy in the red suit!
These free printable Christmas math activities allow you to teach and keep the kids engaged. Check out this list of 35 Christmas math games and activities for learning numbers, addition & subtraction, multiplication & division, fractions, and more.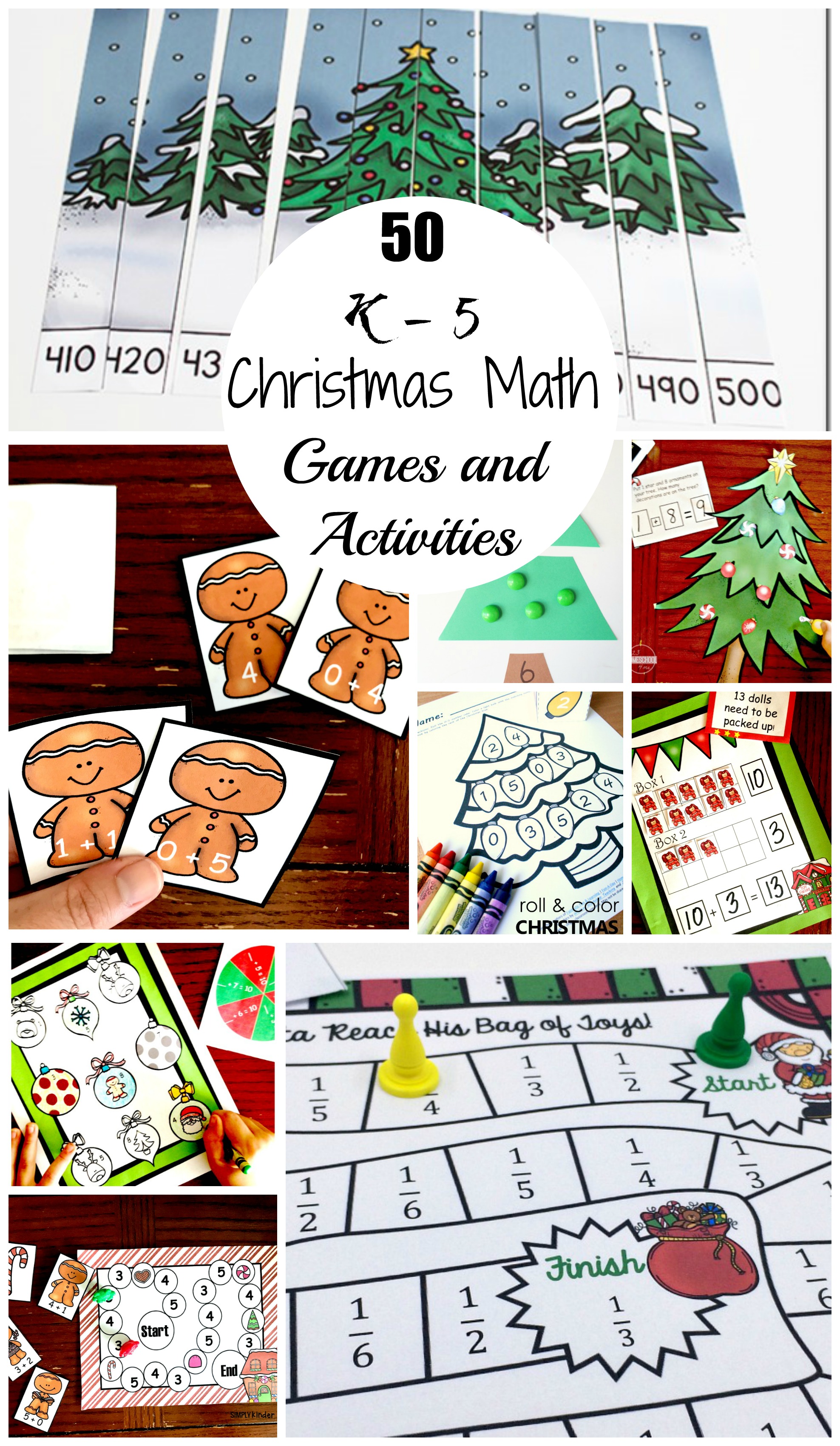 I have always loved Christmas. The lights, decorations, and music make the season special. My children's excitement and enthusiasm over putting up the tree and watching Christmas movies with hot chocolate add to fun!
But despite all the festivities, a little bit of learning is still needed. In keeping with the Spirit of Christmas, I went on a search to find Christmas math games and activities, and here is a list that will keep your classroom and your homeschool room festive and the learning still happening.
Preschool Christmas Activities for Numbers and Colors
Addition and Subtraction Christmas Games
Multiplication and Division Christmas Math
Fractions and Decimals Christmas Math Activities
Telling Time, Measurement, and Geometry