Where Can I Find A Quality Online Reading Program?
Reading Eggs provides a wonderful online reading program for preschoolers to Fifth graders. Check out how my four kids felt about it.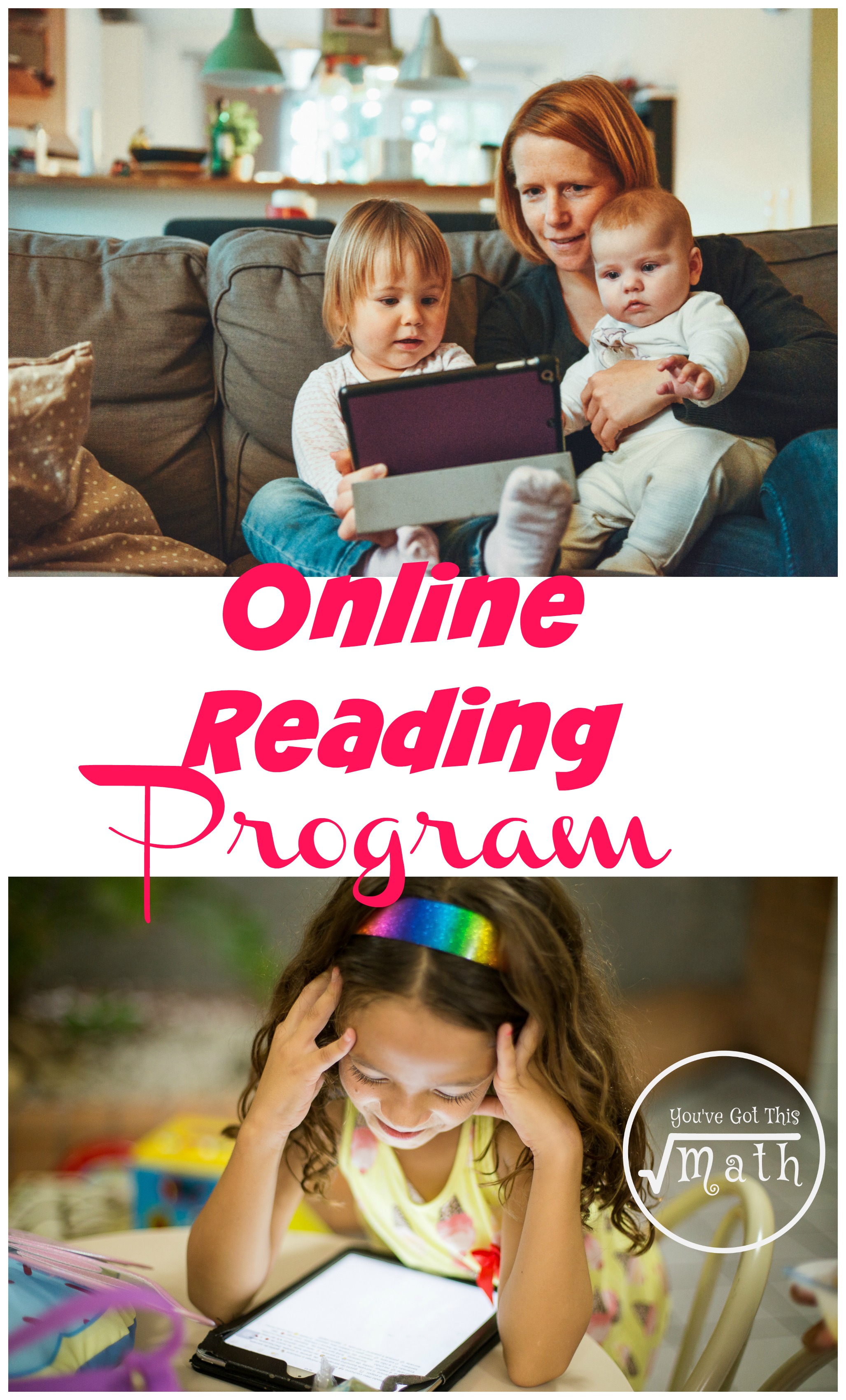 There is something about sitting down and doing work on a computer. It is so much more fun than a workbook. Lights flash, voices immediately tell you that you've done a good job, and rewards are given after a job well done. Simply it is just a little more exciting, which is why online reading and math programs and are in high demand!
Though we received a free trial and I was compensated for this post, all opinions stated are my own. 
Reading Eggs – Online Reading
Over the past few weeks, my family has been using Readin Eggs and loving it! It is a fun online reading and math program that gets children building the basic skills they need to be successful in school and life.
Reading Eggs has numerous programs for young children to 13-year-olds.
First Steps – Ages 2 – 4 – Is perfect for toddlers that are working on learning their letters.
Learning to Read – Ages 3 – 7 – In this online reading program, children follow structured, one‑on‑one lessons that teach phonics, sight words and reading skills.
Building Confidence – Ages 7 – 13 – Older children can continue building key literacy skills that will help them succeed in school.
Learning Math – Ages 3 – 9 – These structured lessons and activities build essential math skills.
And my favorite part…..there is a pretest that your children can take at the beginning. And then Reading Eggs will place your child in the lesson that they need to start at. No guess work on your part! Hallelujah!!
So what did my kiddos work on!
Preschool – Learning Letters and Simple Sight Words
If you follow me through my emails, you know that my daughter struggles with learning. Nothing seems to come easy to her, but she has a great work effort and a desire to learn. And I know one thing works with her, constant repetition. And she gets that with Reading Eggs.
The first time I sat down to do a Reading Egg's online reading program I was impressed. In lesson 1, the letter m was introduced and they were exposed to that letter and it's sound over and over again. Here are just a few things they did with the letters.
Tourch the m and it makes a sound.
Now click on the cupcake that has a M on it.
Next, they have to click on the picture that starts with the letter m.
Then they move onto clicking on the m in a word.
After all that a fun song about m's fills the screen.
We now move into a little handwriting practice.
The seventh activity has them finding the lowercase m and the uppercase m in a grid.
Next, we go back to finding pictures that start with the letter M.
A little hard for my little girl, but towards the end of the lesson they have to put the M words under their picture.
Finally, we finish up with book with M words.
So much learning!
Preschool Math
Now onto my favorite….math. The goals that the twins worked through were simple.
First, recognize numbers in word form and simple form
Next, be able to recognize the correct quantity of a number
Once again, these concepts were presented in fun activities with only simple clicks required for little ones.
So what did my twins think about this? I'll let this video show you.
2nd and 3rd Grade Reading
I'll be honest! You won't hear my big boys (7 and 8) laughing while doing Reading Eggs.
It's not that they don't like it, but as you get older life gets harder!!!
These boys of mine are working on reading passages or short chapters and then answering questions about what they read.
As we read books aloud we always talk about what it is about, etc. We've started a running joke and have begun asking, "What was the main idea?" because they know they will get asked that question on Reading Eggs.
I don't want our whole reading time to be about reading passages and answering questions, but I know that it is still important. So I love that they are getting this important aspect of reading and it is not in a boring workbook.
Here are a few other activities they work on during reading time:
A phonics sound, for example "sh"
 Next, they will work on phonics words they can decode. For example, shell, shop, sheep, ship and shed.
They will also work on vocabulary words. They could be as simple as shark, shirt, and shoes or as complicated as a whistle, squeal, swoop, scuttle, and scared.
Next comes high-frequency sight words.
Finally, there are always comprehension questions!
Math Time
I've been very impressed with the math that Reading Eggs has my boys doing. It is very hands-on with a focus on building number sense.
They are working with base ten blocks, number lines, and models to help them solve the math problems.
There are word problems as well as just simple math expression that has to be solved. But through it all, the math program has been designed to force them to work out their math. I love the extra review they are getting as they daily work through these problems.
Overview
We have loved reading eggs, and I plan to continue to use it for the rest of our school year. I know that my kiddos are learning while they are on it, and it helps me keep all my children learning at the same time. While two are on the computer, the other two are with me working on learning that is on their level.
Right now you can get a 4-week free trial that gives you access to all of the programs- Reading Eggs Junior, Reading Eggs, Reading Eggspsress and Mathseeds.
Try it out today, and see what you think. It is worth it!
You've Got This,
Rachel