Fill in the Blank | -eir, -err, and -air | Air Phonics Game | Free Printable
Air Phonics Game
Are you working on air phonics skills? This air phonics game helps children build air, eir, and err words in this fun fill-in-the-blank activity.
In a recent visit from Babies Can't Wait, it was suggested that my little girl start doing sensory bins. I have to admit I wasn't too thrilled with the idea because of the mess.
We tried our first one yesterday, and it wasn't as bad as I thought. I decided to combine it with learning for the boys, and we actually had a lot of fun with phonics.
I love it when my boys exclaim at the end of the game, "That was fun."
*This post contains affiliate links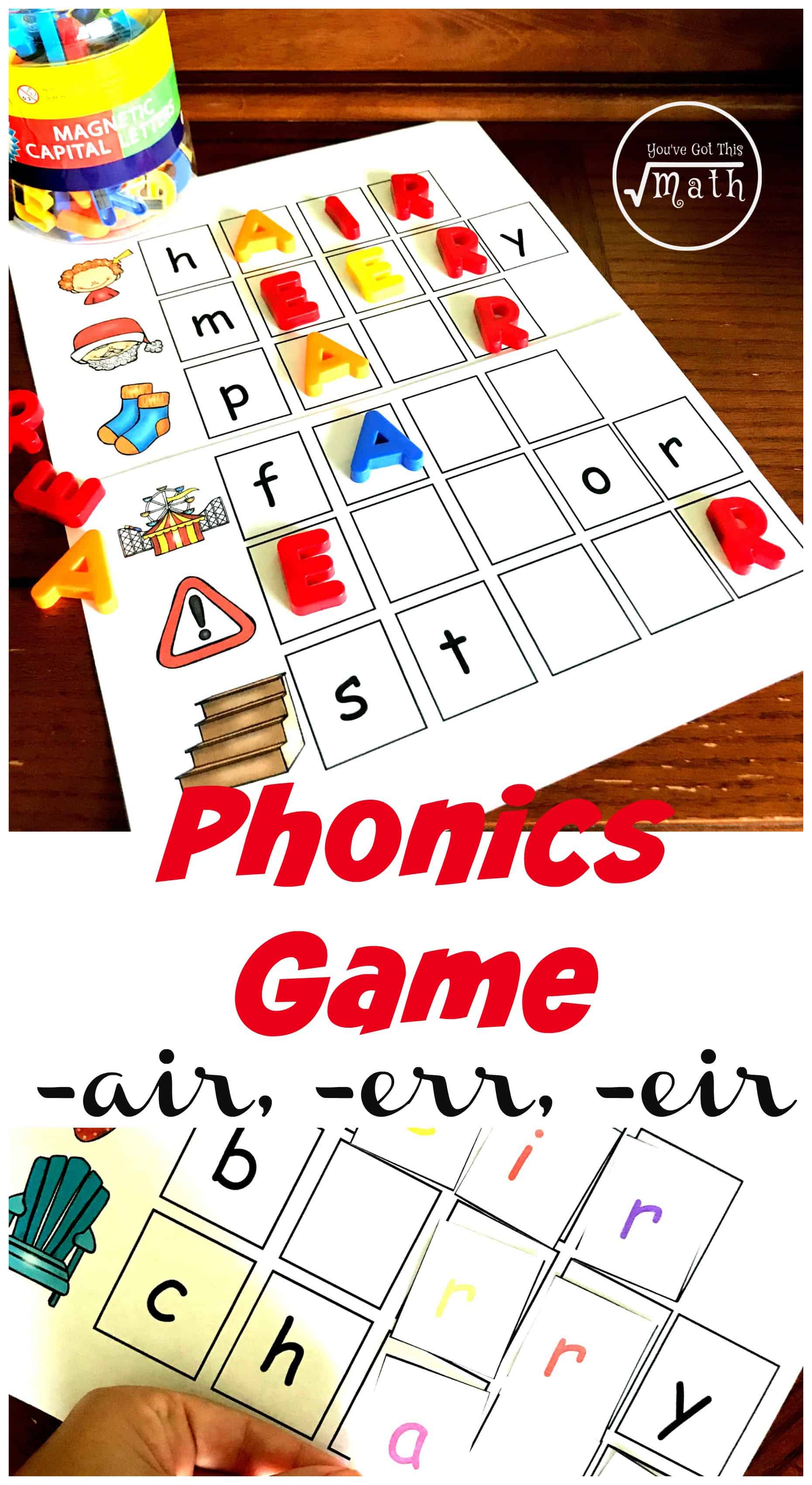 Phonics Game
To begin the week, we spent a lot of time using our -eer, -eir, and -air phonics cards to play games. Then we moved on to another game where I threw the large, soft dice across the room.
They would read the word while they were running back, then move a game piece to the picture that matched the word they read.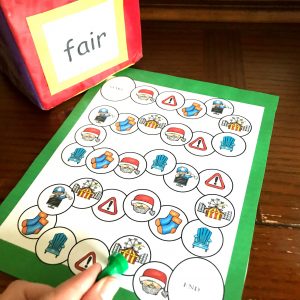 Then we moved into a word sort where my boys were reading words and matching them to their pictures.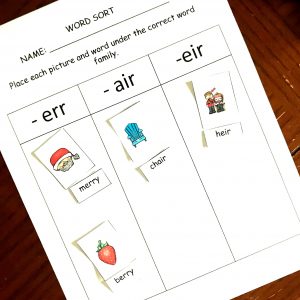 Finally, it was time to move on to our phonics sensory activity.
Prep-Work
First, print off all the pages. You will need a set of word-building pages for each player.
Next, cut out the letters or you can use magnetic letters if you have enough r's and e's.
Finally, place the letters in a sensory tub. You can use rice, water beads, kinetic sand, or another sensory object.
Fill in the Blank Game
The phonics spelling game is simple to play. Our kiddos simply pull a letter out of the sensory tub and then fill in the blanks on their sheet to create a word.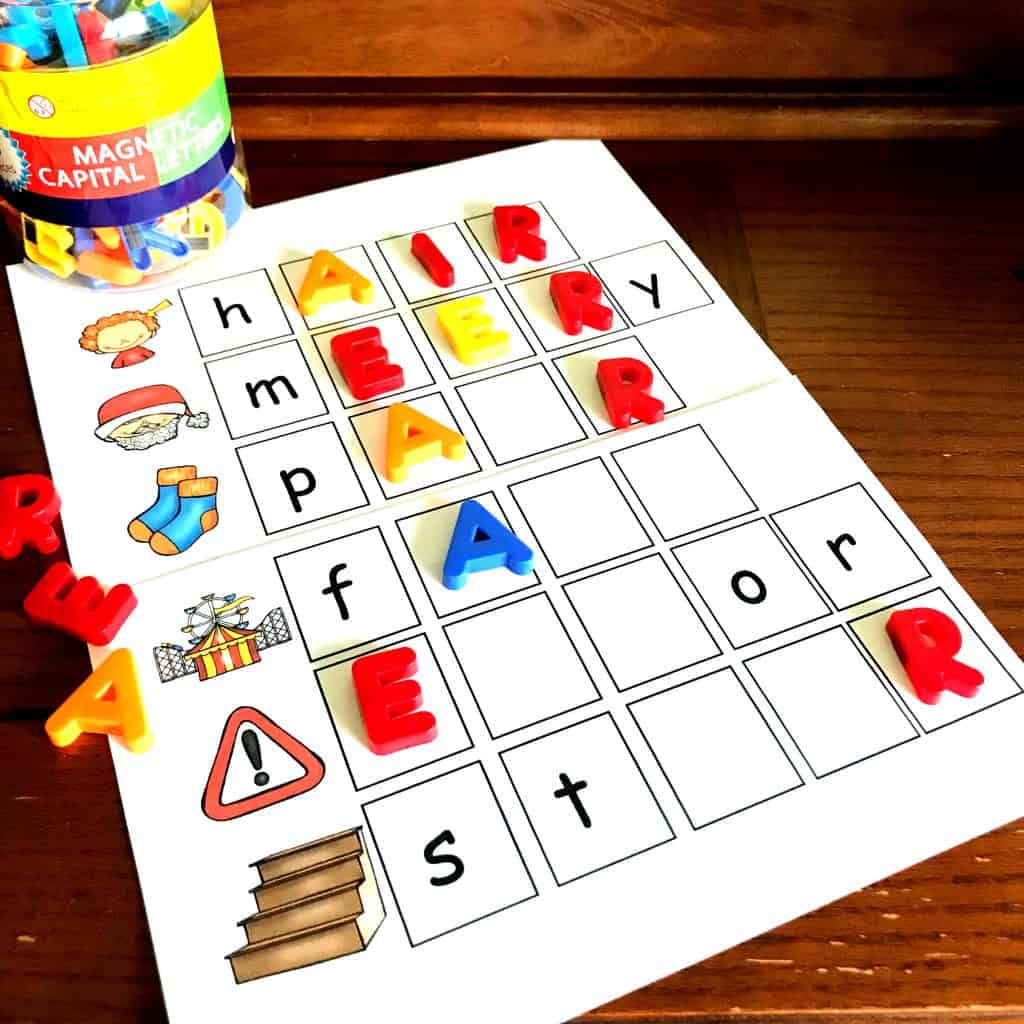 Sensory Phonics
I had my kiddos close their eyes and dig into our sensory bin. Once they pulled out a letter, they had to decide where to put it.
At first, it was easy, as there were many open spaces. As their mats filled out they found they had to really think through where to put them.
I loved how it made my boy analyze the words, and he even started saying things like I need an e to finish off the word berry.
My youngest needed a little help, and we used our word sort as a cheat sheet to help him spell the words!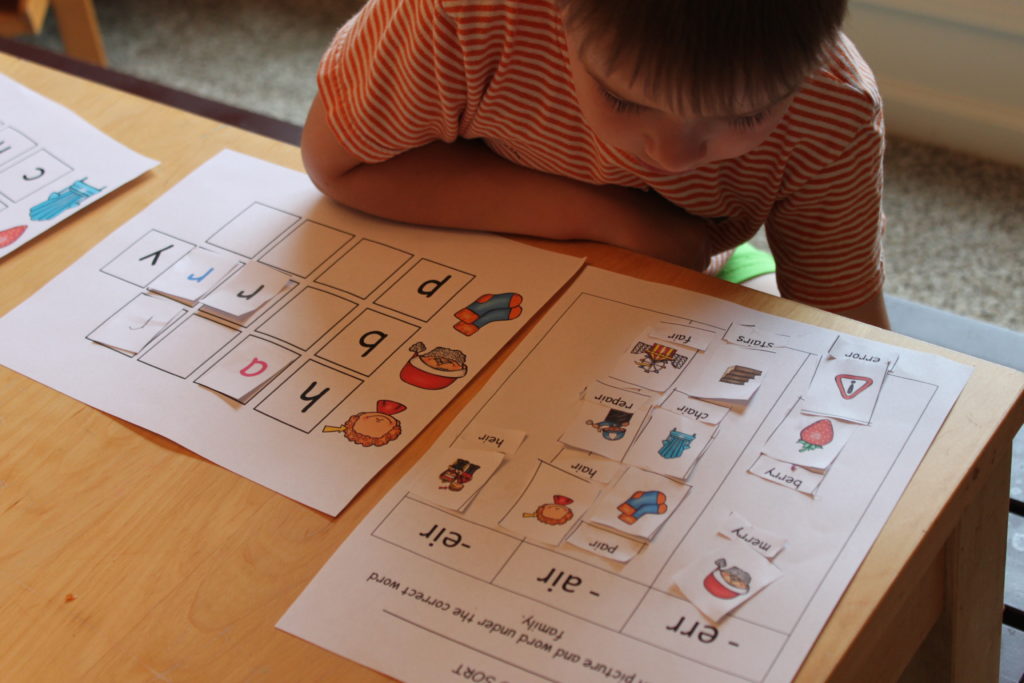 Air Phonics Activities
Since the boys are so competitive, they moaned and complained when they pulled out a blank letter and realized they were losing their turn.
We would place those awful blank pieces aside, but if they drew a letter they didn't need, we put those back in the sensory bin for another player to use.
It was a fun, easy game to play… and it didn't make a huge mess. I hope you enjoy it as much as we did.
Get all the activities to teach phonics for these air, eir, and err word families here.
Air Phonics Worksheet
Free sample of the -eir, -err, and -air Phonics Game. You can download this sample by clicking on the download button.