Free Coloring and Cut and Paste Activity for Parts of a Flowering Plant
Learn about the parts of a flowering plant with this coloring page and cut and paste page. Perfect to review Cycle 1 Week 11 Science.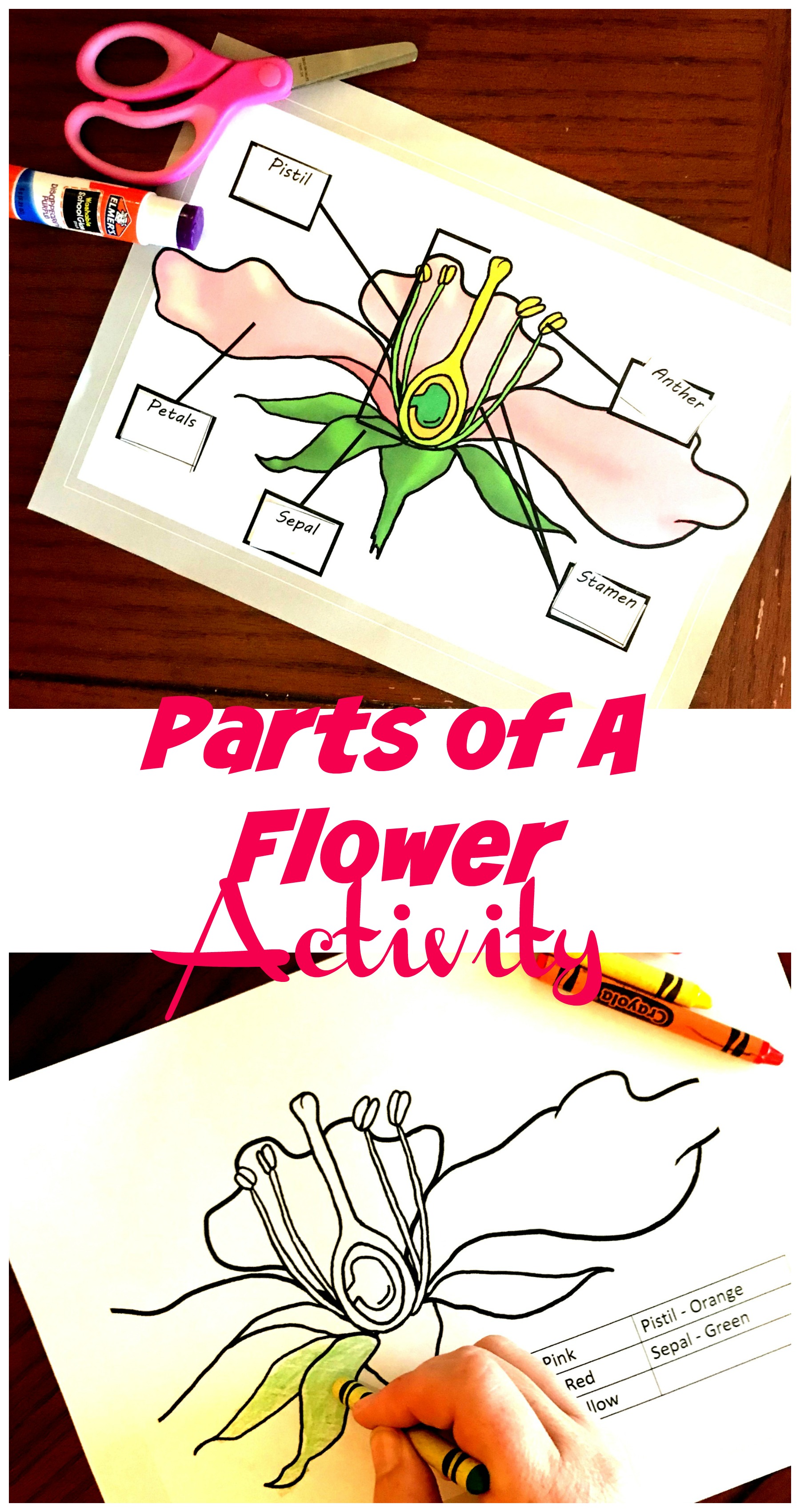 We are continuing our study on living things, and this week our focus is shifting to parts of a flowering plant. As part of our community day, we will be "dissecting" flowers and trying to find all the parts. But if you want to do this on your own, here is a great plan for that.
But for home, I have a simple cut and paste and coloring page to practice finding and identifying the parts of flowering plants.
Reading About Flowers:
One of my favorite ways to begin a science lesson is to explore non-fiction books about the topic. These two easy books are a perfect way for young learners to see the parts of a flower as well as learn about why they are needed.
Parts of a Flower (First Step Nonfiction) (First Step Nonfiction – Pollination)

The Reason for a Flower: A Book About Flowers, Pollen, and Seeds (Explore!)

Parts of a Flowering Plant Cut and Paste: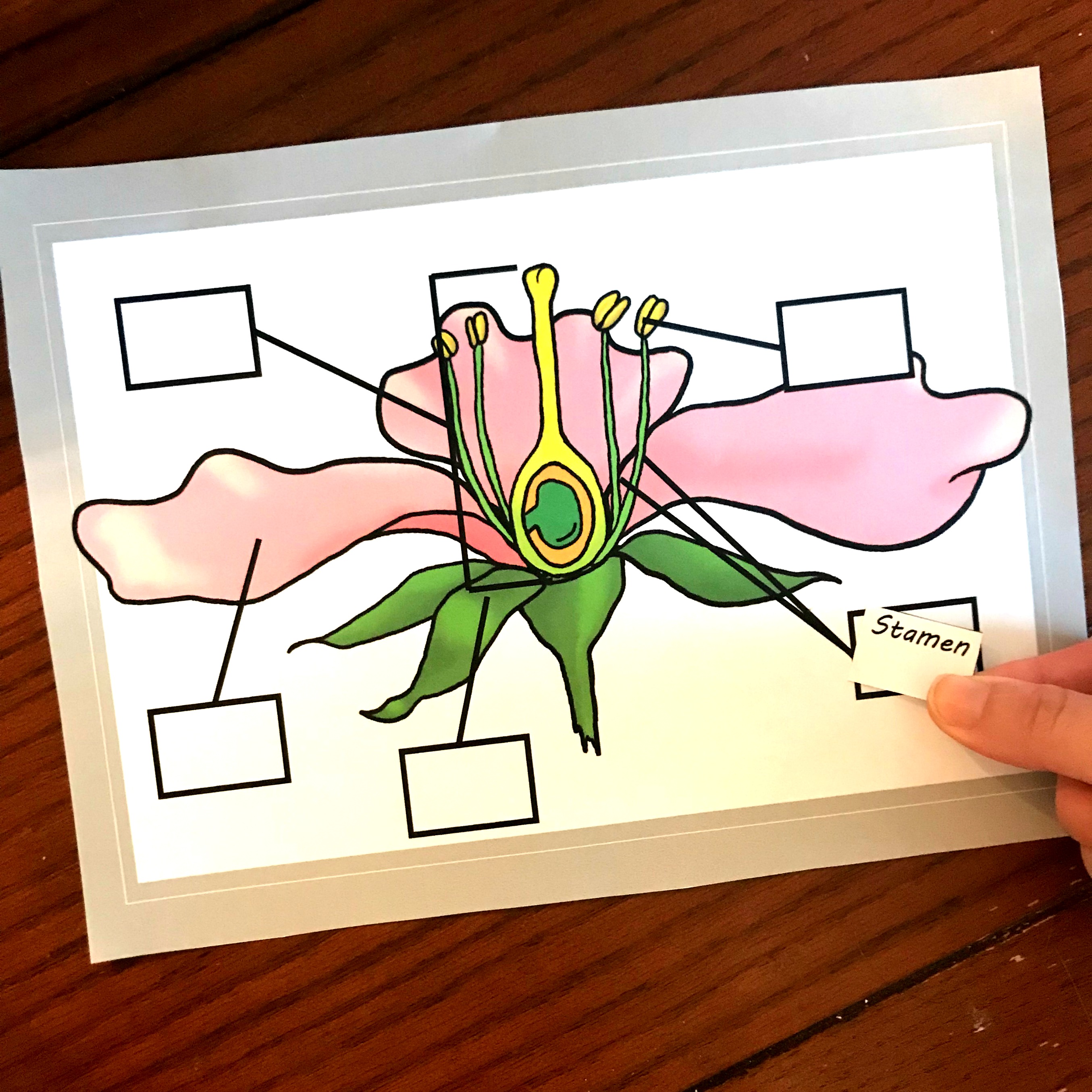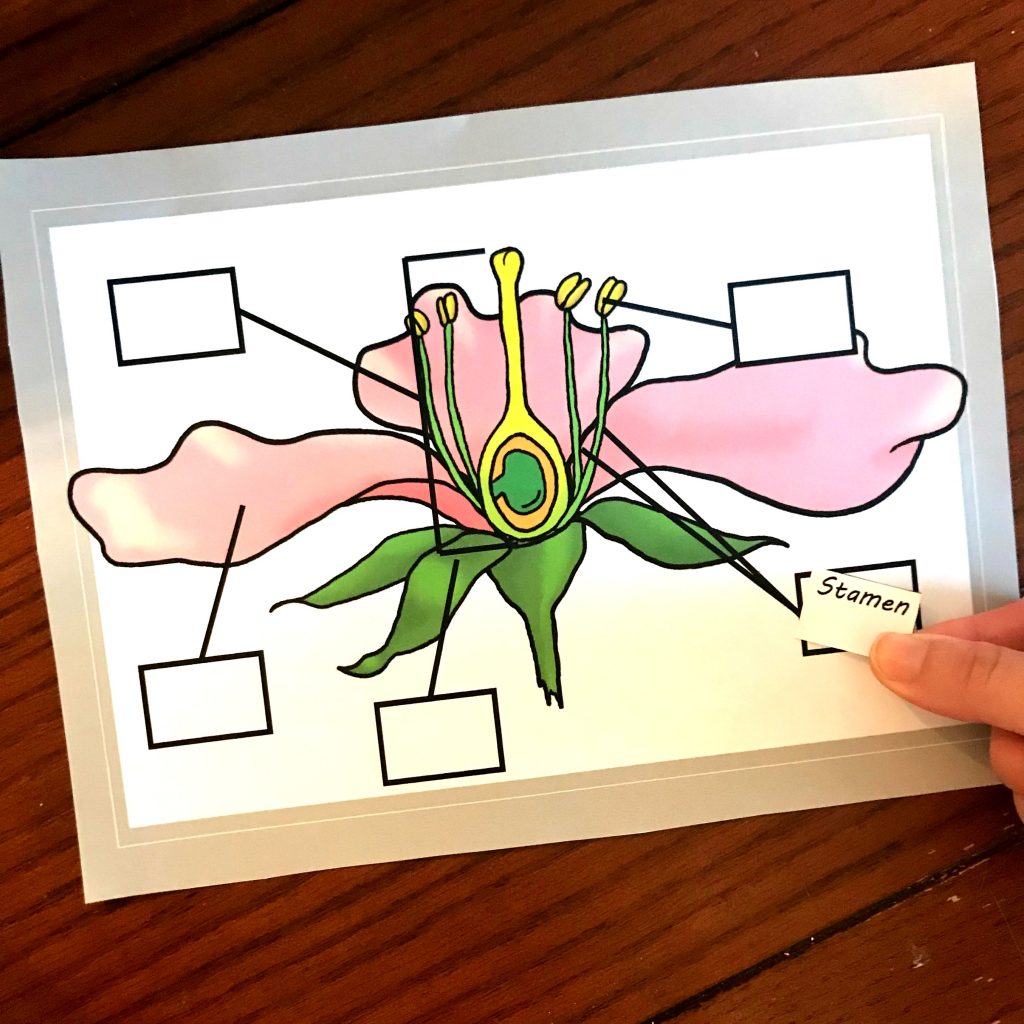 After reading, it is time to see what my big kids remember. This uncomplicated sheet has children cutting out the parts of a flower and gluing them next to the part.
It is that elementary!
The parts of the flower that the children can identify are:
Petal
Stamen
Anther
Pistil
Stepal
Just for your knowledge, the pistil is the female part of the flower that consists of the ovary, style, and stigma. And the stamen is the male part that has the long slender filament and the pollen-producing anther.
Parts of a Flower Coloring Pages: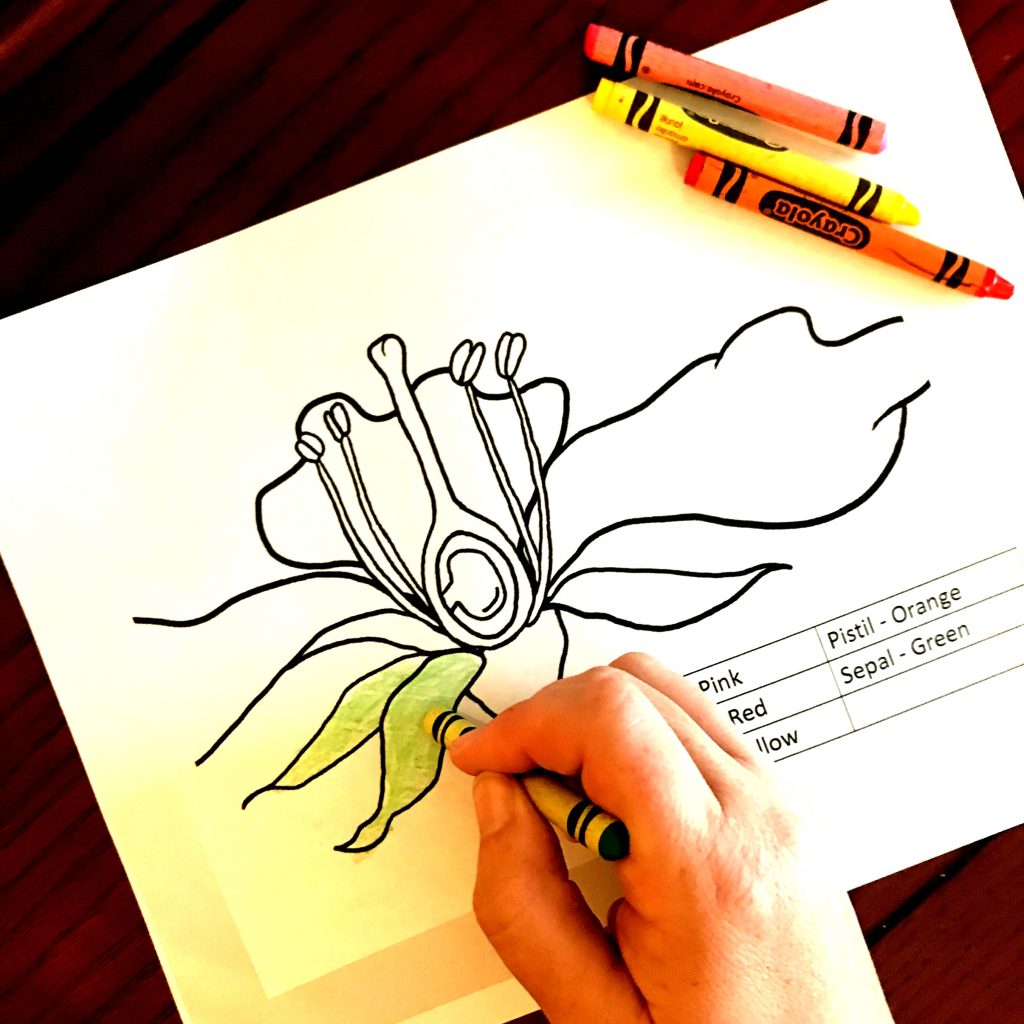 The next page allows for a little coloring. My seven-year-old loves coloring and I like to include activities like this periodical.
This activity tells the children what color to color each part. For example, the sepal is supposed to be colored green while the petals are to be colored pink.
Once again, it is a straightforward way to help children identify the flowering parts of a plant.
Learning about living things have been a lot of fun for us, and I hope you enjoy these pages.
You've Got This,
Rachel
You may also like:
Parts of a Plant Cut and Paste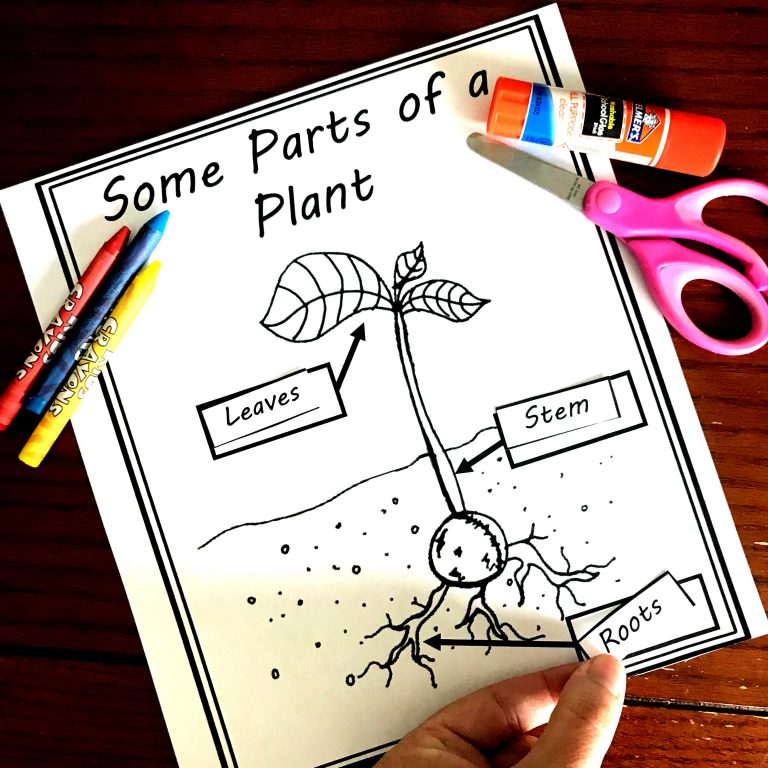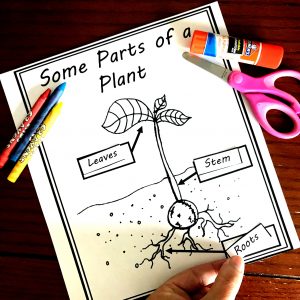 Learn About the Types of Leaves with a Nature Walk and a cut and Paste Activity