Five FREE Irresistible Parts Of a Plant Worksheet
Grab these parts of a plant worksheet to practice where roots, stems, and leaves are on a plant. There are clip art pictures and real pictures to label. They are perfect for Science Cycle 1 Week 9.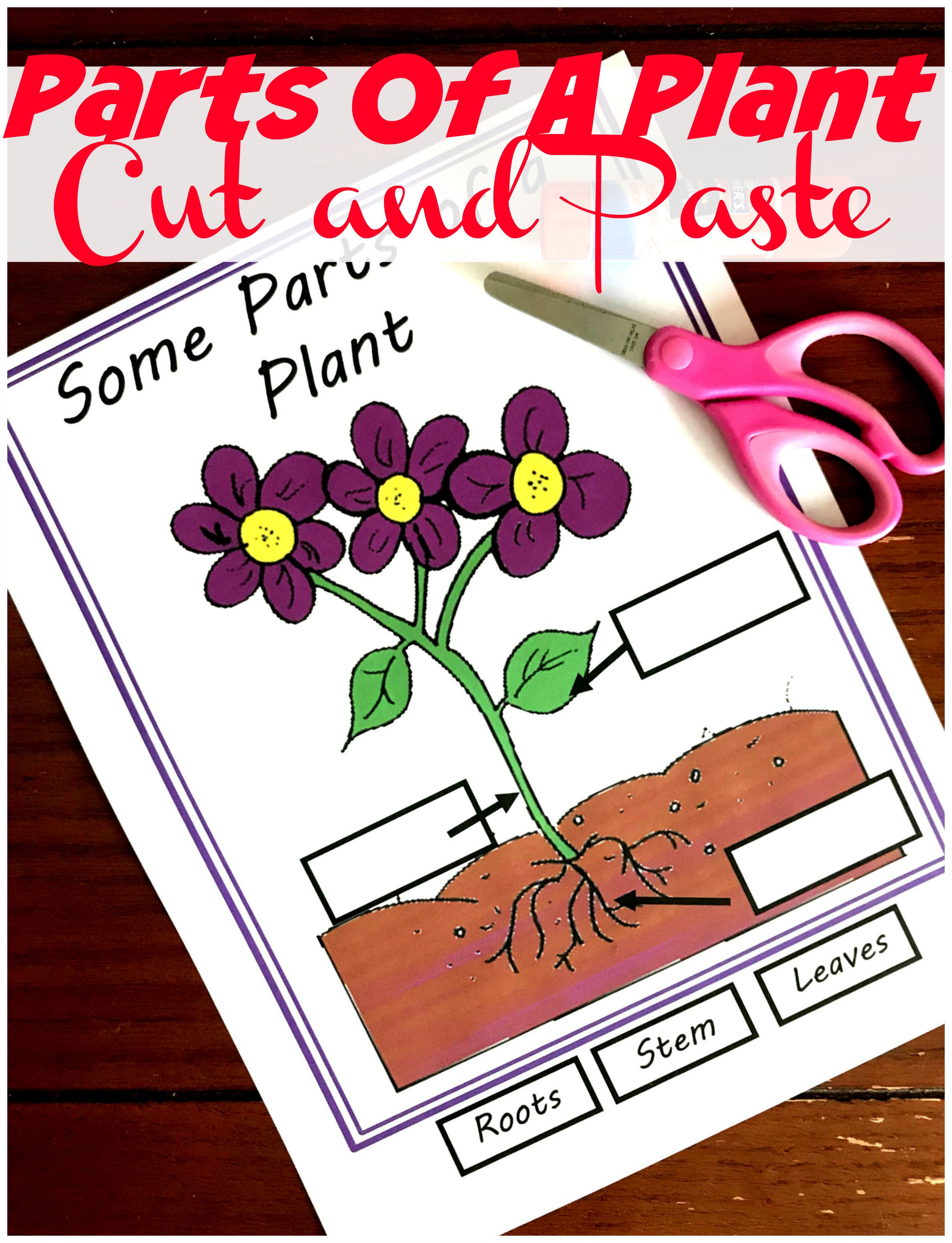 Sometimes our science memory work is quite difficult, like reciting the kingdom of living things, and sometimes it is easy.
This week, it is very easy but I still wanted my kiddos to have an activity to do with it.
That's where this simple parts of a plant worksheet came from. (And be on the lookout… parts of a flower are coming soon.)
Prep-Work
Oh, there is really no prep-work for this activity! YEA!!!!!
Simply, print off the pages you want to use.
Then provide scissors, glue, and crayons.
And you are ready to go.
Before the Activity
I'll be honest, our library is my best friend when it comes to teaching science and Social Studies. I look ahead to what our memory work will be and then reserve the books that corresponded with our topics.
Yes, I reserve them because I'm not searching for a list of books while my precious little girl tries hard to remember what her voice should sound like in a library and her twin continually brings me books that he is excited about….and I have no idea where they came from.
One of my favorite books that even my little ones can enjoy is "The Reason for a Flower". It is a great book with tons of bright colorful illustrations that focus on flowers. There isn't a ton of info on roots, stems, and leaves….but it is mentioned. And since the pictures are so detailed you could easily have your little one point to the parts as you read.
The Reason for a Flower: A Book About Flowers, Pollen, and Seeds (Explore!)

Or if you want more info what roots, stems, and leaves do, these books may be more up your alley.
Stems (Plant Parts)

Roots (Plant Parts)

Leaves (Plant Parts)

After some time of exploring books, it is time for some parts of a plant worksheets.
Parts of a Plant Worksheet
There are a couple of different sheets in this packet that allows children to see different plants.
The first one is a simple clipart picture of a flower. I even added the flower as part of the cut and paste so that the children could label that part.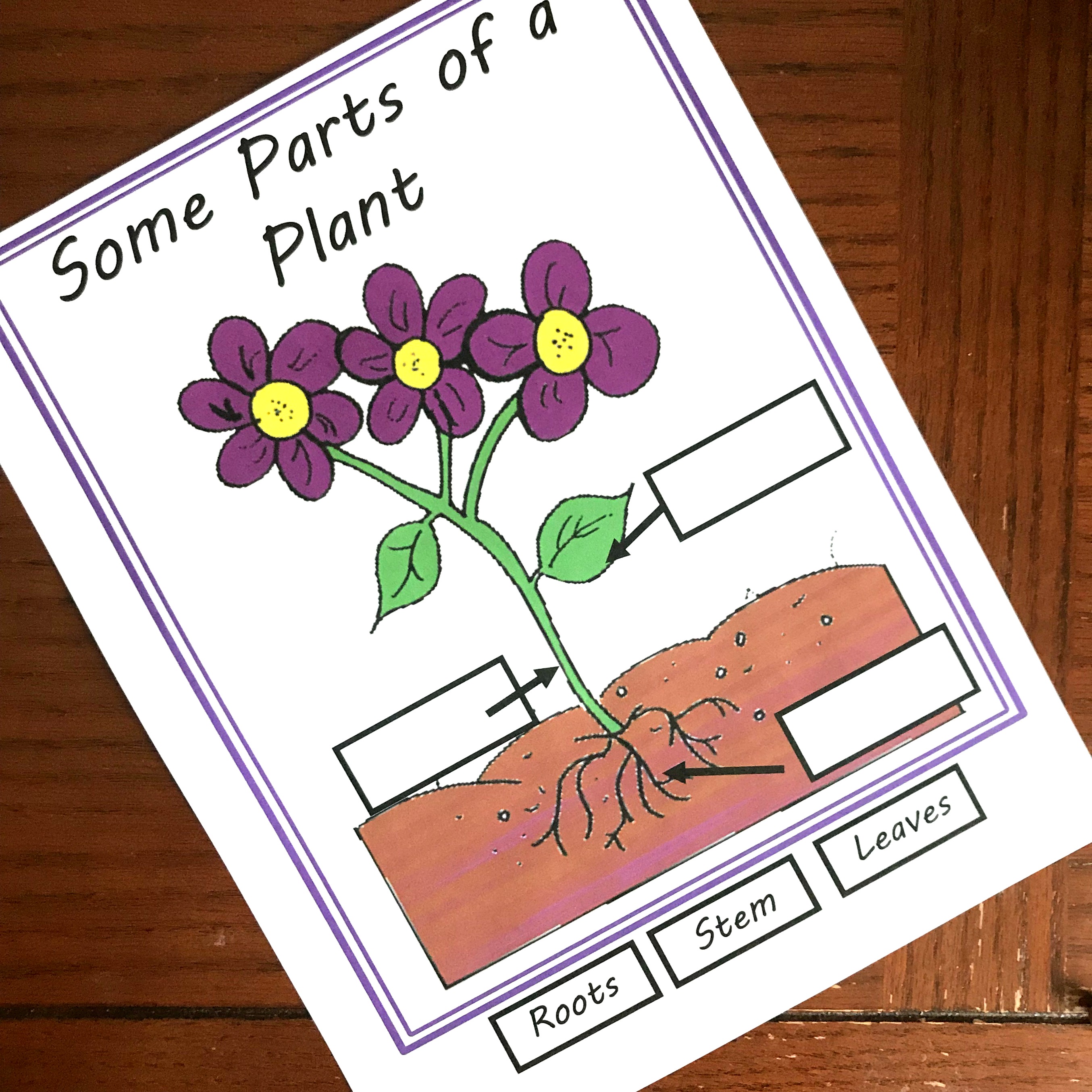 The second one is a little different. Can you see why?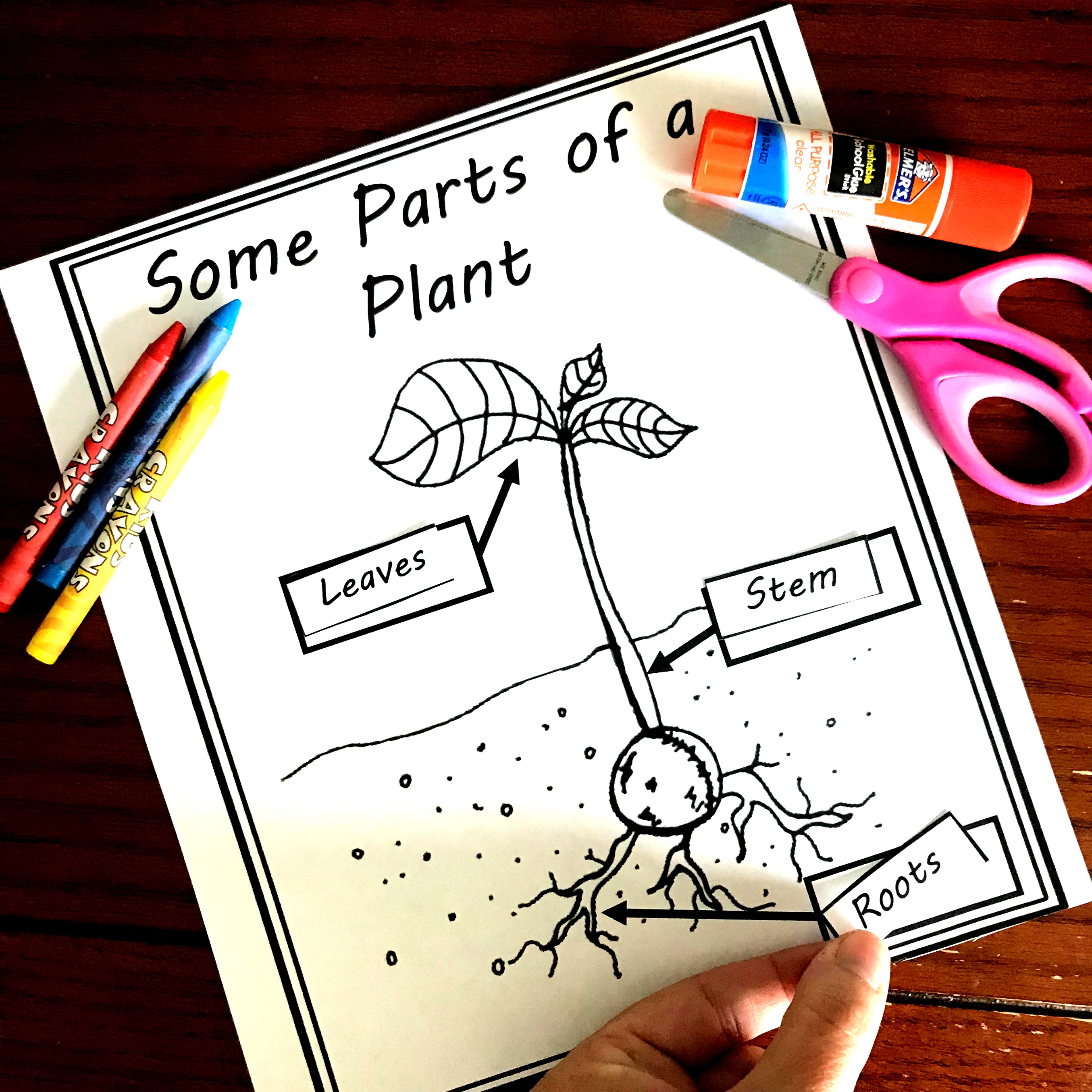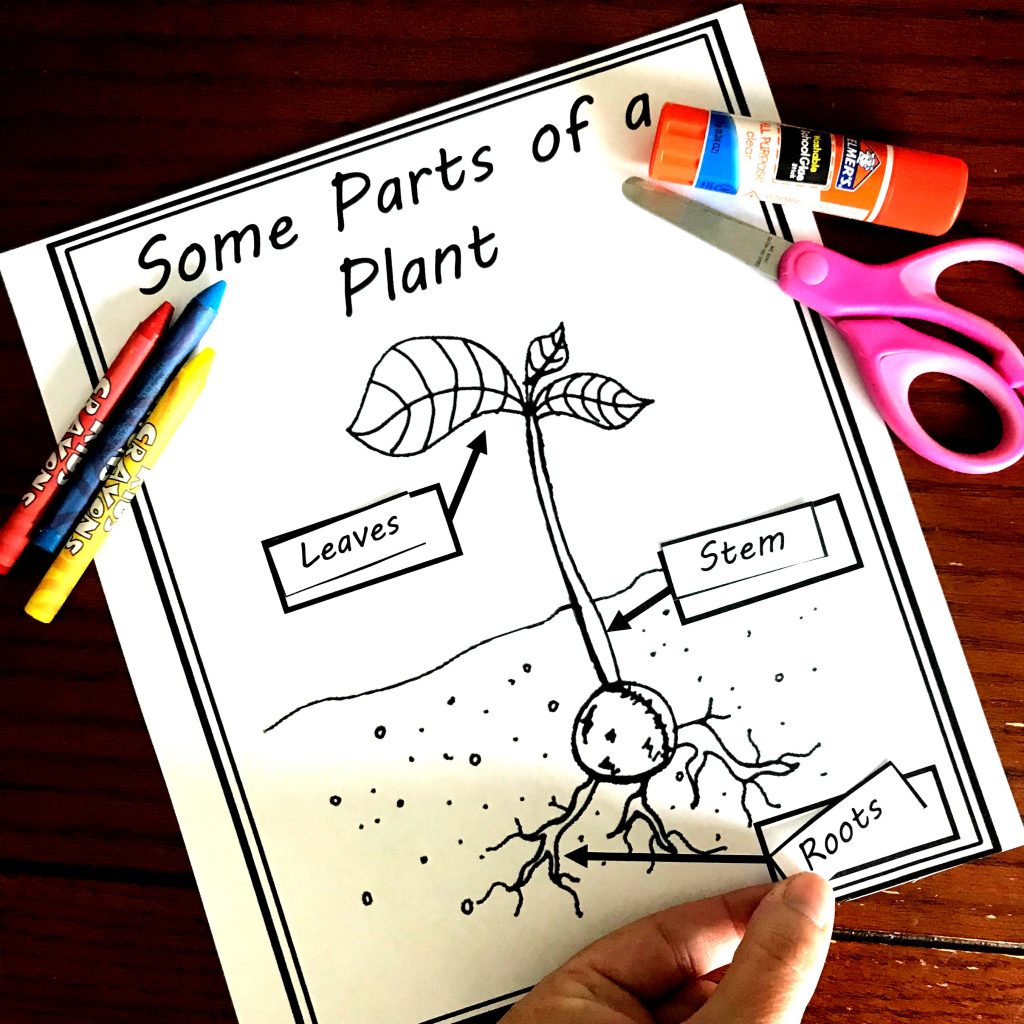 The last three are not clipart. They are real photos, and they don't have boxes for the children to place the labels in. The children have to find where each part is, glue the word on, and then draw the arrow. It is a fun way to make this activity just a little harder!
I hope you enjoy exploring plants and then completing this simple activity as much as we have.
You've Got This,
Rachel
You May Also Like:
Cut and Paste Plant Cell Activity