Free Build Your Own Animal and Plant Cell Worksheet
This free animal and plant cell worksheet, has children coloring in cell parts, cut and pasting them in the right cell, and finally comparing the cells. Perfect for Classical Conversations Science Cycle 1 Week 3.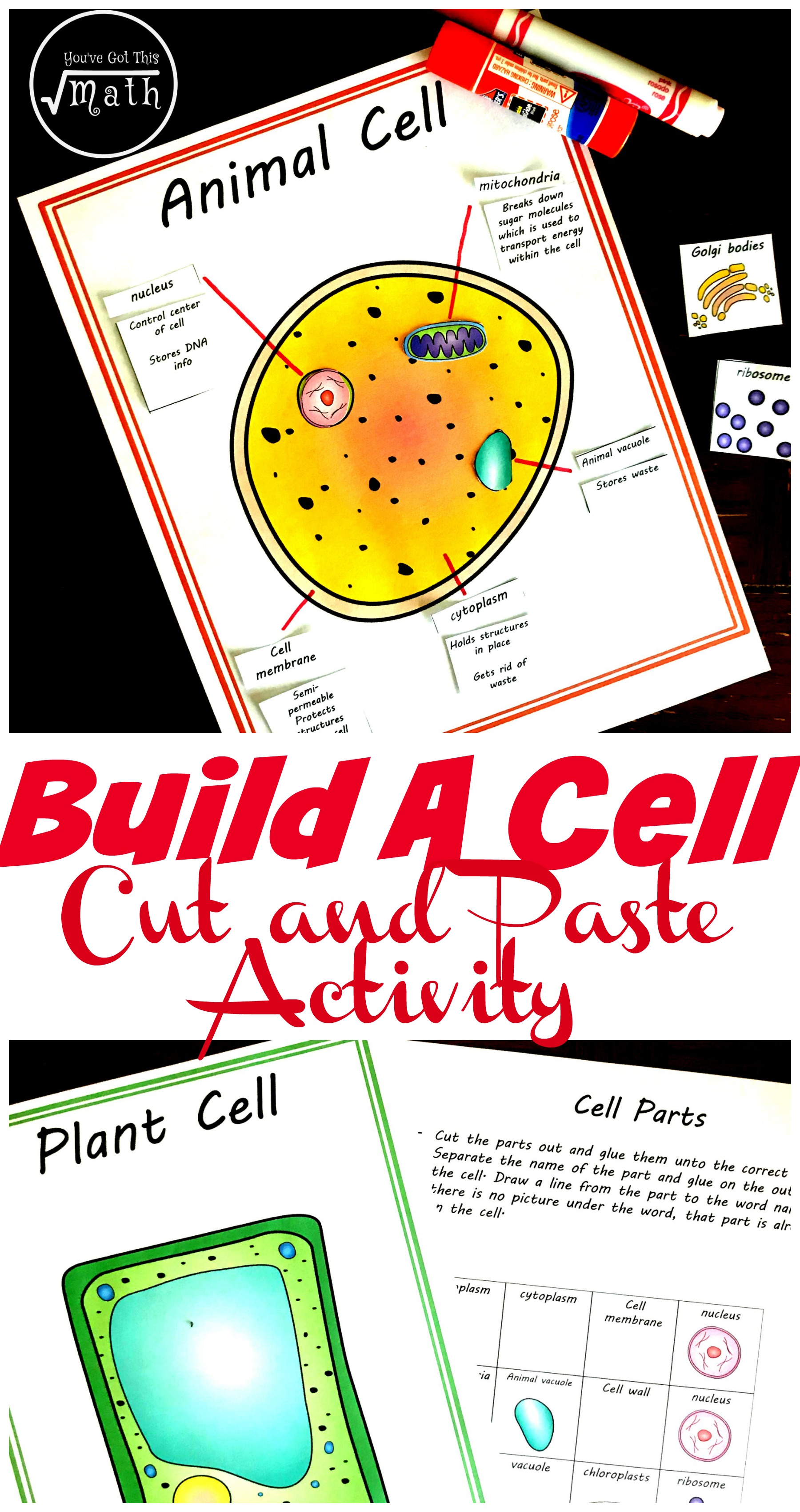 It is life science time! We are working on learning about the kingdoms of living things, vertebrates, seeds, photosynthesis, and much more.
But today my kiddos are focusing on learning about plant and animal cells.
Memorizing and Reading
A lot of our schooling focuses on memory work. Even my four-year-olds are working on memorizing large amounts of material, which in later years will be the basis for much deeper work.
Songs work for us, and so our first step is to find or make up a song that will help us remember the parts of each cell. Then comes time for a little reading.
There are so many books out there that grow my little knowledge and help them build their science vocabulary. And this simple way of learning works for our family!
Christina Examines Plant Cells and Animal Cells (Science Alliance)

Powerful Plant Cells (Microquests)

Animal Cells (Genetics)

Build A Cell Plant and Animal Cell Worksheet
After some memorizing and reading it is time to explore and put our new knowledge to use. Our first activity is to create a cell on paper, but we will be making it out of food later on!! We like to eat!
These printables are simple, and you can get them in black and white or color.
Prep-Work
First, print off the pages you want to use on regular paper. You may not want to use the definitions if you just want your little one to know the parts of the cell.
Next, provide either books or a website like this so children can see a cell, build it, and find the definitions that match.
Finally, gather up scissors, glue, and crayons!
Crayola Broad Point Washable Markers – Pack of 2 (58-7808-2Pack)

Elmer's All Purpose School Glue Sticks, Washable, 30 Pack, 0.24-ounce sticks

ACM14756 – Stainless Steel – Westcott Scissor Caddy with 24 Kids' Scissors with Microban Protection – Each

How to Use:
Begin by placing the animal cell and plant cell in front of your students. Then give them the parts of the cells with the pictures.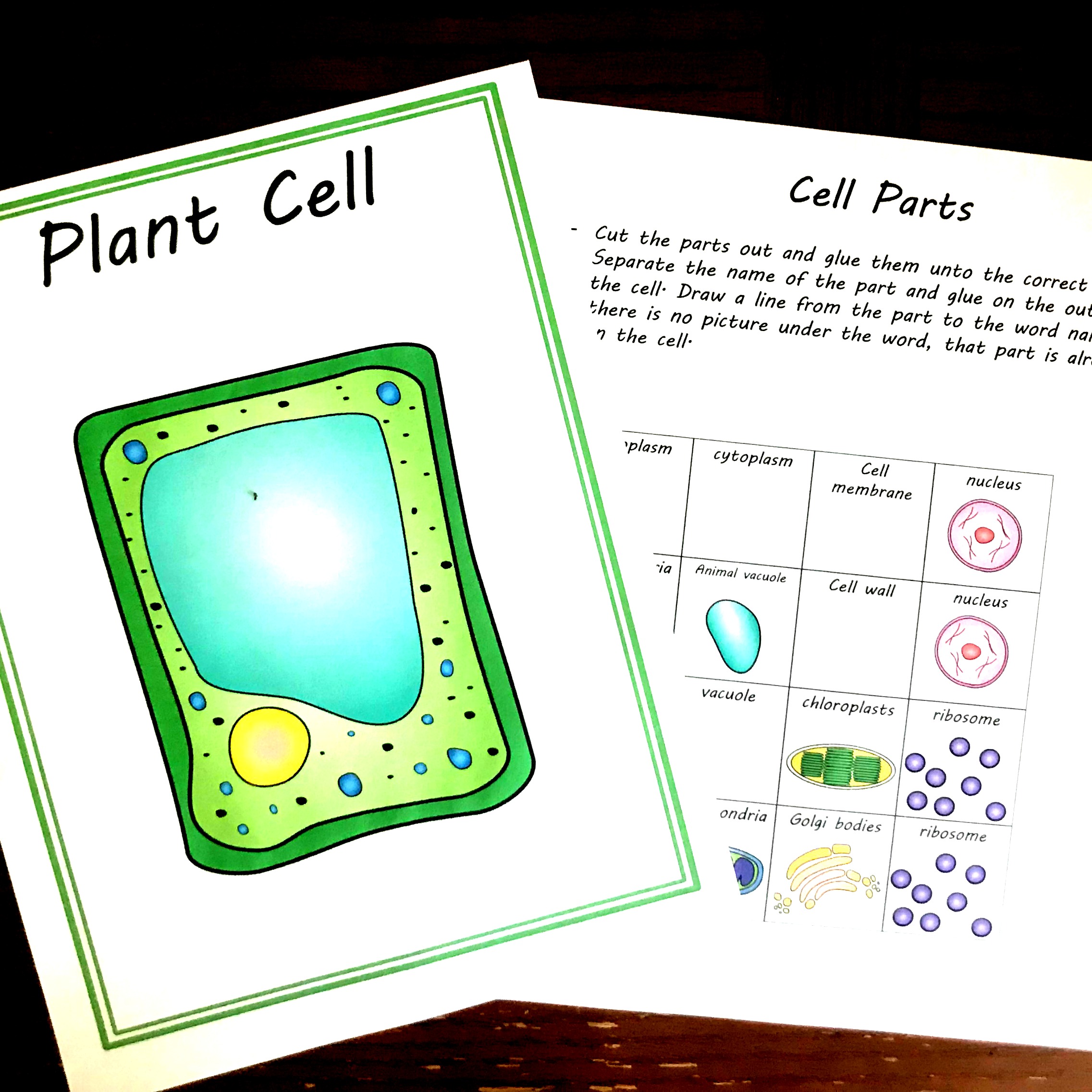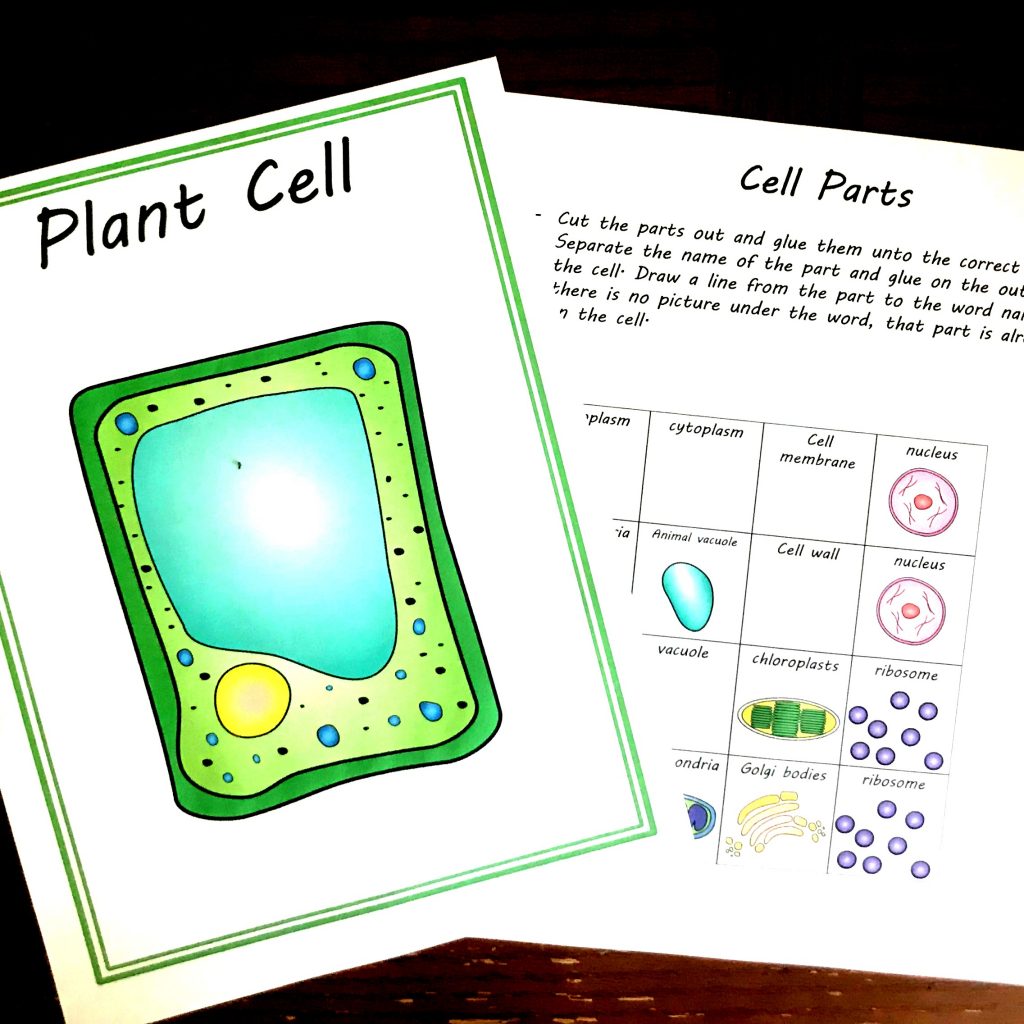 The students will cut out the picture and name. The picture goes into the cell and the word on the outside. Then they draw a line from the picture to the word.
Once they are done with that, they can use the next page to add on the definitions.

Comparing Animal and Plant Cell Worksheet
The last step is to compare the two cells. Ask your little ones to figure out the similarities and difference between the cells.
They can simply point out that both cells have cell membranes and nucleus. And they may tell you that a plant cell's vacuole holds water, while the animal cell holds waste. The plant cell also has a cell wall, while the animal cell doesn't.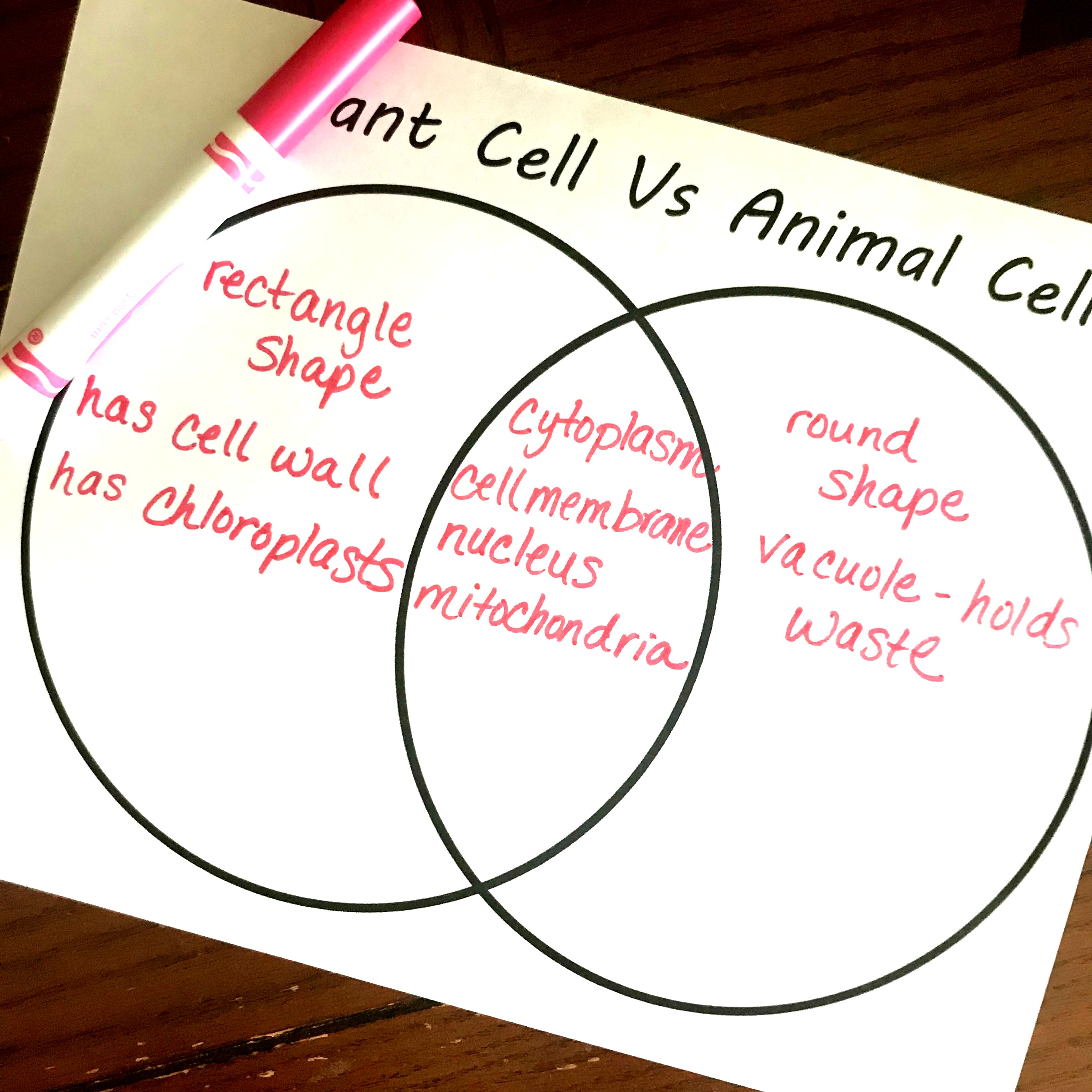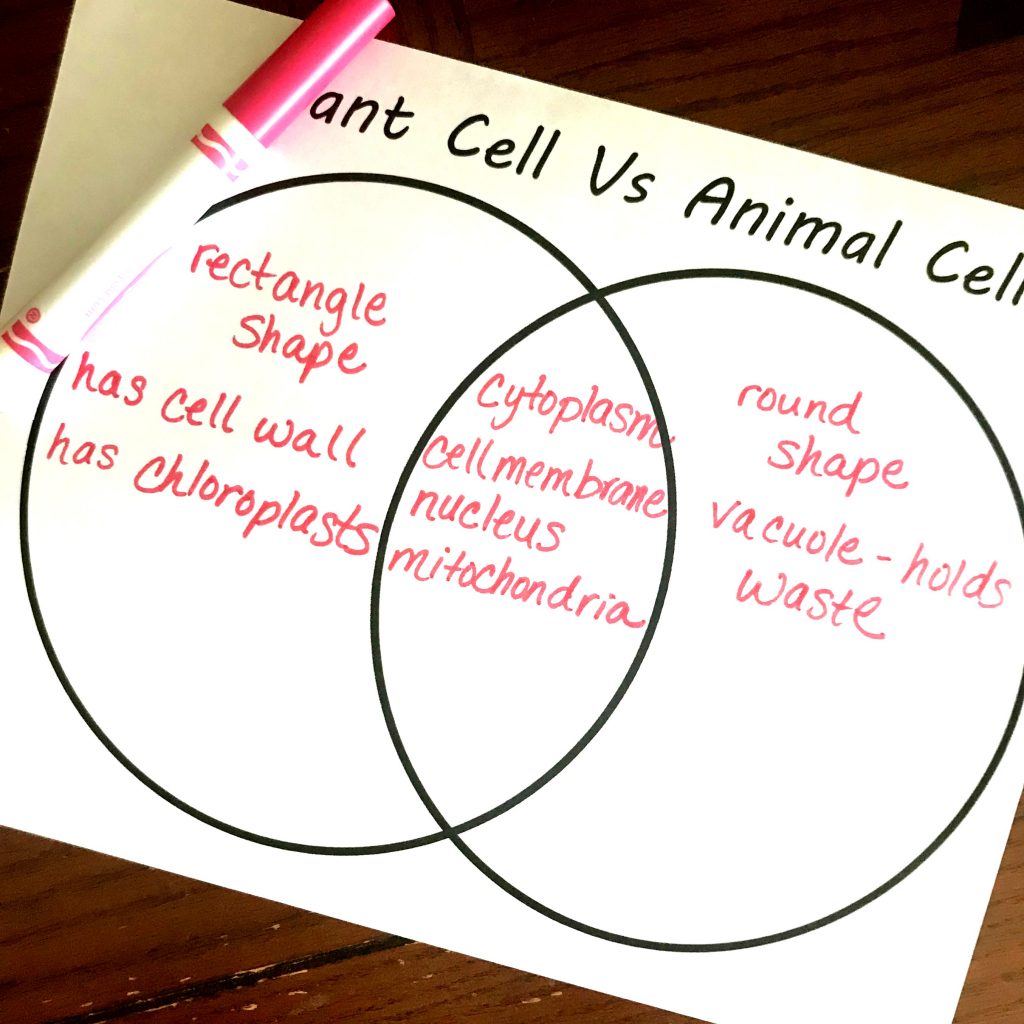 Culmination Activities
Besides making these cells out of paper, there are so many other creative ways to do so.
or for a little less mess, you can order your own professional model that can be assembled.
Animal Cells and Plant Cells Assembly Model for Elementary Education or Teaching Presentations (Plant cell)

Above all, enjoy building and creating with your kiddos.
You've Got This,
Rachel