FREE Printable For Rounding Numbers to the Nearest Thousand With Visual
Practice rounding numbers to the nearest thousand with these cute clip cards and hundreds chart. This visual can help children who struggle with rounding.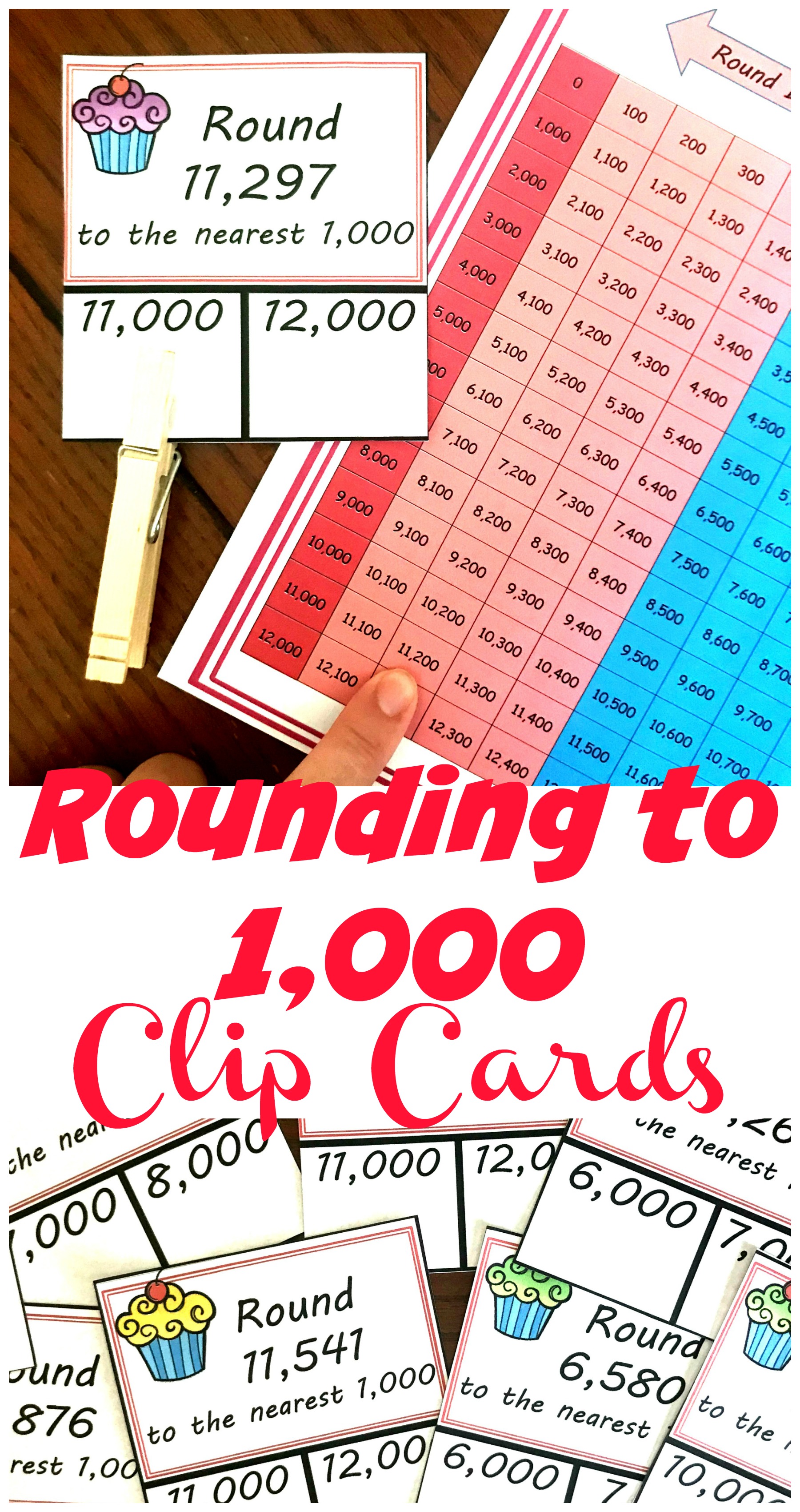 You can get these free clip cards by clicking on the large blue button at the VERY end of the post.
Rounding. It can be a difficult concept for our little ones. They have to find the correct digit using place value, and then determine if they should round up or keep the number the same. And then they have to change digits to zero. There are a lot of steps which can confuse our struggling mathematicians. Using a hundred chart is a great way to introduce rounding, and help children see what is actually happening when rounding numbers to the nearest thousand.
If your kiddos like using the hundreds chart when rounding, then you can get the other rounding posts here.
Prep- Work
First, print off hundreds chart
Next, print off clip cards and cut out.
Finally, gather up clothespins.
Home-X Wooden Clothespins. Set of 50.

How to Use:
Now it is rounding time!
To start the children look at the number on the clip card and find where it will be located on the hundreds chart.
Next, they use colors on the chart to help them figure out if they should round up or keep the thousands place the same.
Finally, they clip the answer on the card that matches the dark pink or dark blue on the chart.
Rounding Numbers to the Nearest Thousand
In this example, the number is 7,876. Since we use the hundreds place to help us know what to do, that is the place we have to find on the chart. We move down to the seven thousand place, and then over to the 800's place. Now it is easy to see that 7,876 should be rounded up to 8,000.
In the next example, the number is 11,297. We begin by moving down to 11,000 and then over to 11,200. We notice that we are in the light pink colors so our answer will be in dark pink….11,000.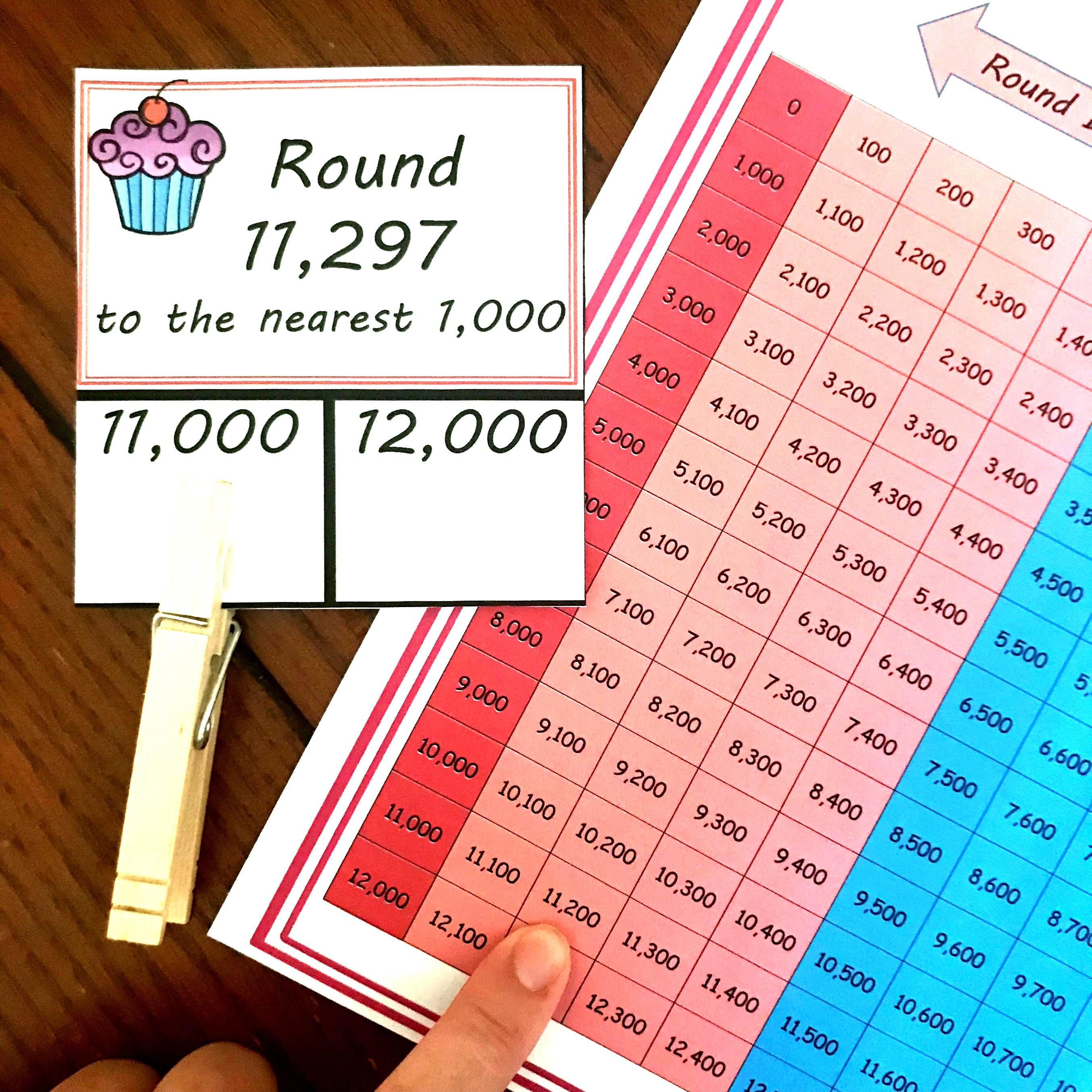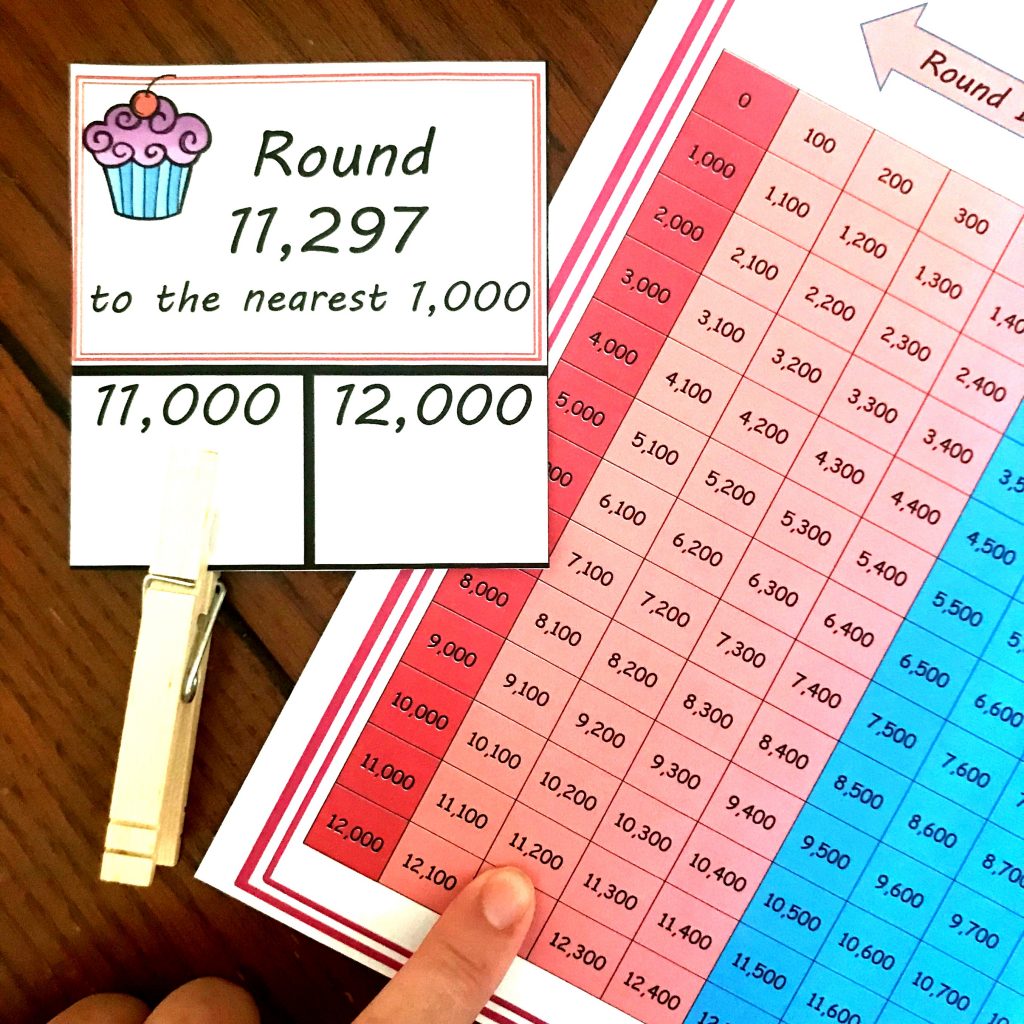 These clip cards with a visual make rounding easy and helps children visual why we round up or stay the same.
Rounding-to-the-Nearest-1000

You've Got This,
Rachel