Alphabet Matching Game | Free Worksheets
This article will show you an alphabet matching game for your kiddos to help them learn the alphabet. Learning letters is an important part of any preschool curriculum.
We practice the letter sounds, learn capital letters, find words that start with each letter, and then introduce lowercase letters.
Not only do our sweet little ones have to know 26 uppercase letters, but they must also learn 26 lowercase letters and which uppercase letters they match. Yes, it seems like a lot.
But it is amazing what four-year-old brains can learn with a little practice. And these simple printables are a great way for children to practice matching uppercase and lowercase letters.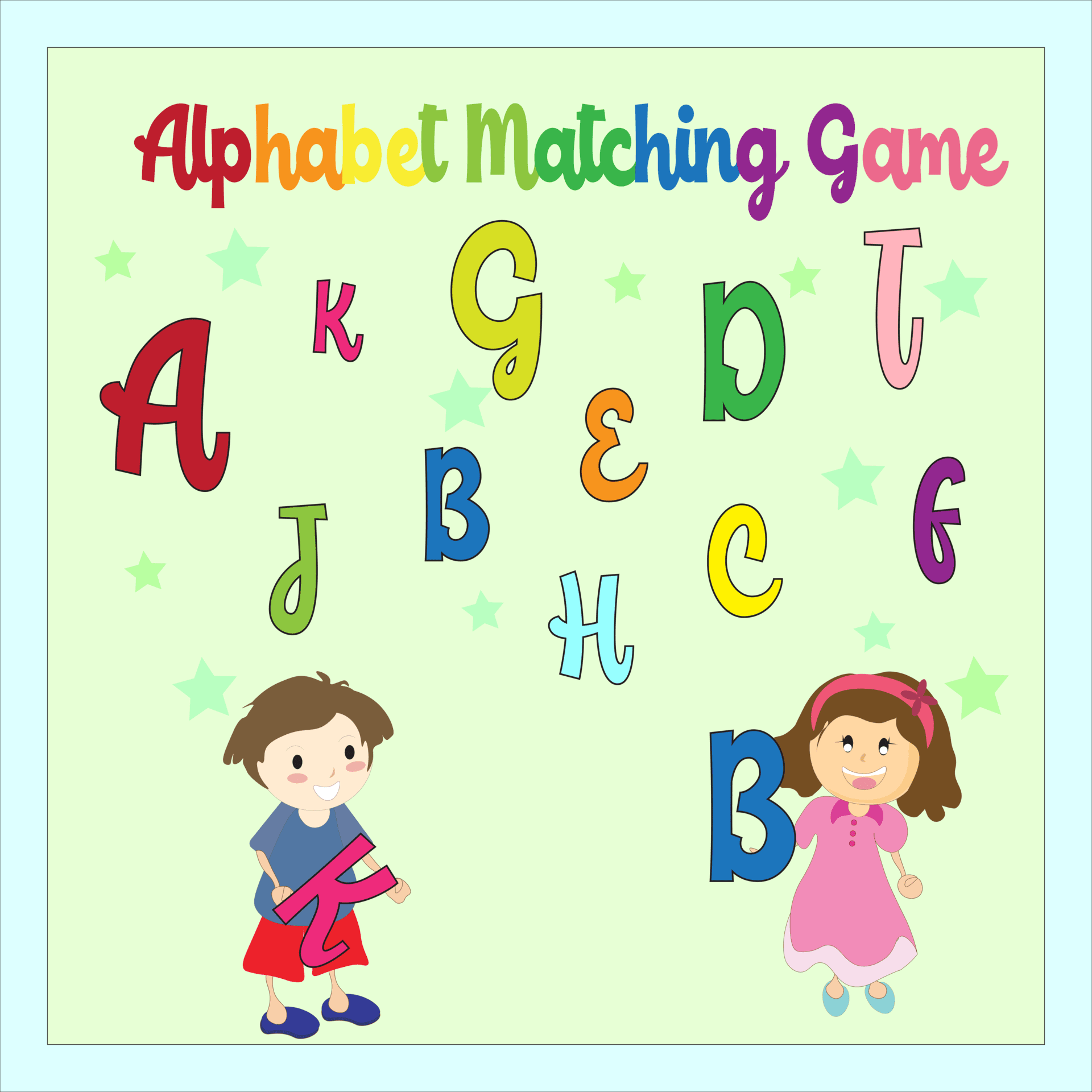 ---
5 Funny Alphabet Matching Games for Your Youngsters
Our children will be able to learn the alphabet very easily and interactively with the help of this alphabet matching game. This approach is quite successful.
These methods should assist your young champ in learning the basics of Engish language and laying a solid foundation.
Follow the step-by-step procedures of the alphabet matching game given below.
Matching Uppercase and Lowercase Letters
Draw a line and Match the Alphabet
Identify the Alphabet from a Picture
Match the Pictures with Letters
Identify the Letters
Prep-Work
With four kids at home, I love activities that require very little prep work. And this is one of them.
First, print off the pages of card stock paper.
If you want to make it easier to use over and over, place them in sheet protectors. Place the sheet protectors in a binder, and your kiddos can easily flip through them.
Finally, gather up something to cover up the letters. You can use dry-erase markers to strengthen fine motor skills or just some blocks.
---
Matching Uppercase and Lowercase Letters Instructions
Now comes the fun part, matching the uppercase and lowercase letters.
Each page has an uppercase letter at the top and then bubbles with lowercase letters. The children need to find the lowercase letters that match the uppercase letter and cover them up with blocks or even circle them with a dry-erase marker.
The pages are designed though to challenge children. My little ones seem to mix up the w and m quite regularly. So the M and the W page are filled with both letters. You may need to come up with a strategy to help them distinguish between the two.
One of my twins is very right-brain oriented. Pictures work for her. We have drawn mountain peaks on the m, and filled in the w's with water to help her have a picture that represents each letter.
It is always trial and error to find what will help your little ones remember!!!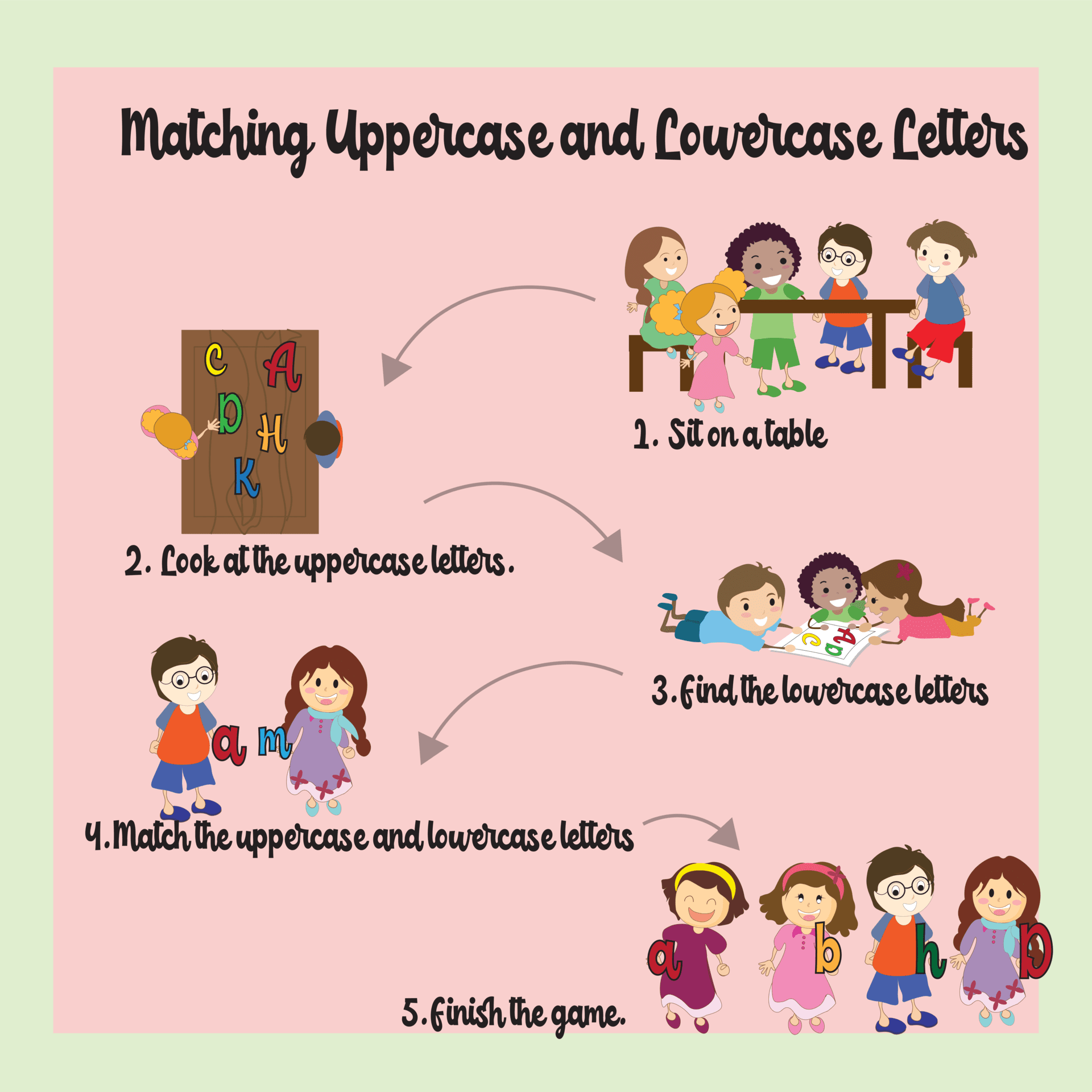 ---
Draw a Line and Match the Alphabet Instructions
First, gather all the child students together.
Then make 4-5 groups. Every group should consist of at least 3 members.
After that, distribute the activity sheets to every group.
Every worksheet will consist of letters in uppercase and lowercase but the letters are not organized.
Then, you need to demonstrate the worksheets to the groups. They will match the uppercase and lowercase of the same letters by drawing lines.
The group which can complete the task first will win the game.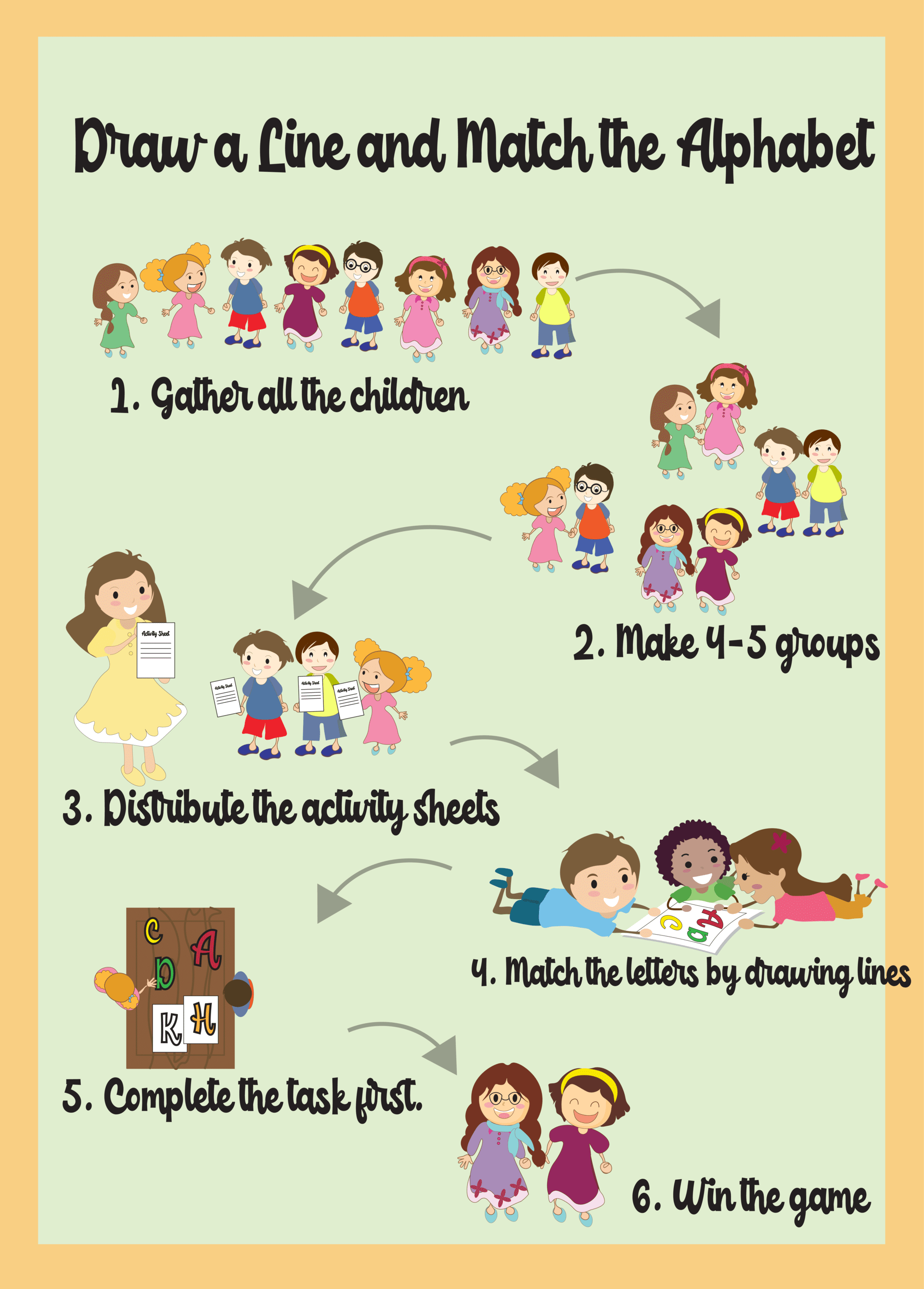 ---
Identify the Alphabet from a Picture Instructions
All the children will gather together first.
Then, they will be grouped.
Every group will be provided with worksheets.
Every worksheet will consist of 5 pictures with names.
Children need to find the letters from the words.
The teacher will monitor every group and record the finishing time of every group.
Lastly, the group that has less finishing time will win the game.
---
Match the Pictures with Letters
Sit with your kiddo.
Give him the activity sheets.
Every activity sheet has letters written into boxes.
Then, give him the cards.
The cards contain pictures and the name of the object is written on the object.
The child will match the first letter with the letters he was given.
If he meets any confusion, the teacher will help him.
In this way, he will finish the game.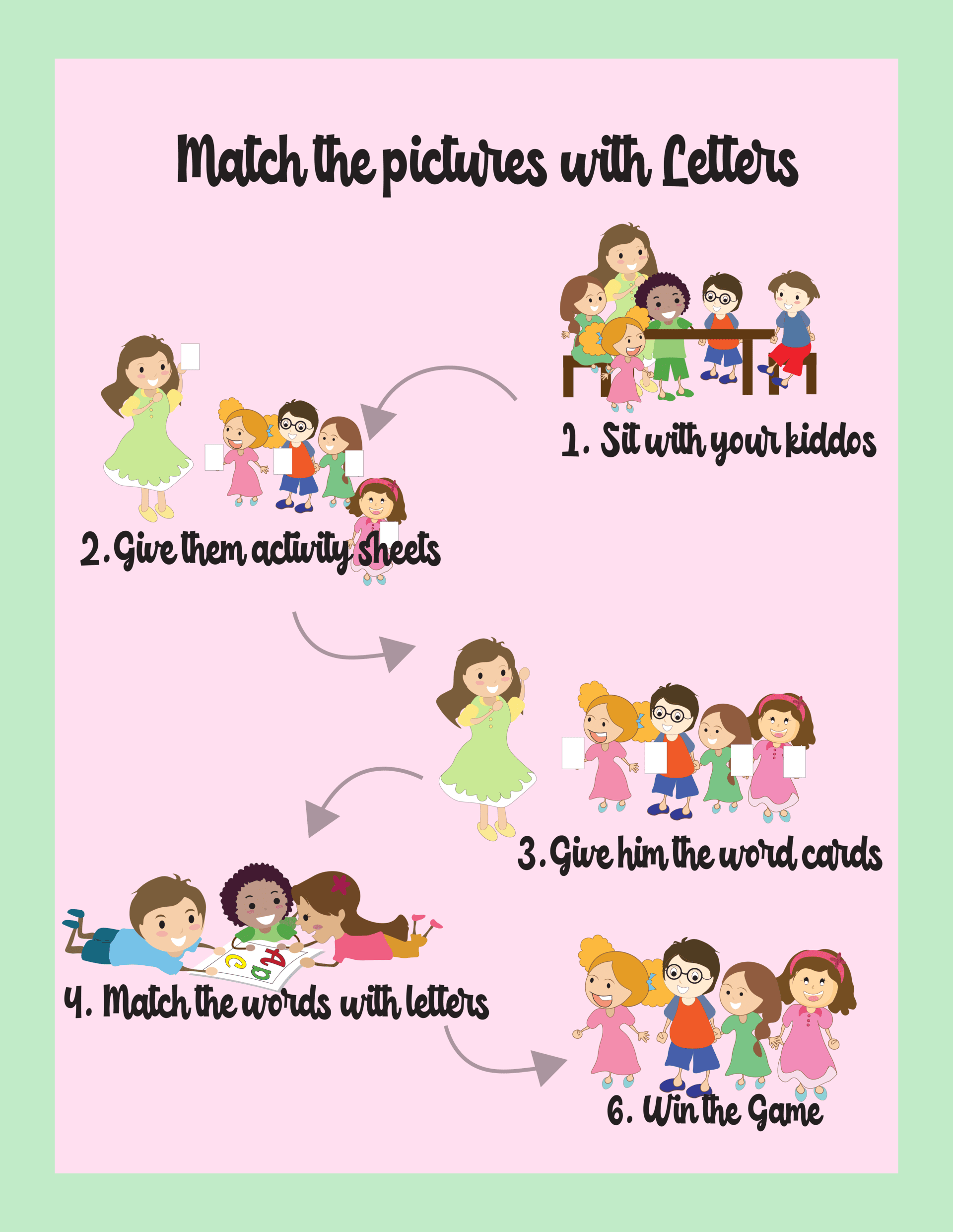 ---
Identify the Letters Instructions
Sit with your kiddos.
Ensure that they are paying attention to you.
Give them alphabet cards.
Then, you will write down a letter on the board.
After that, they will search for the same letter in their alphabet cards.
The first one who finds the correct card will win the game.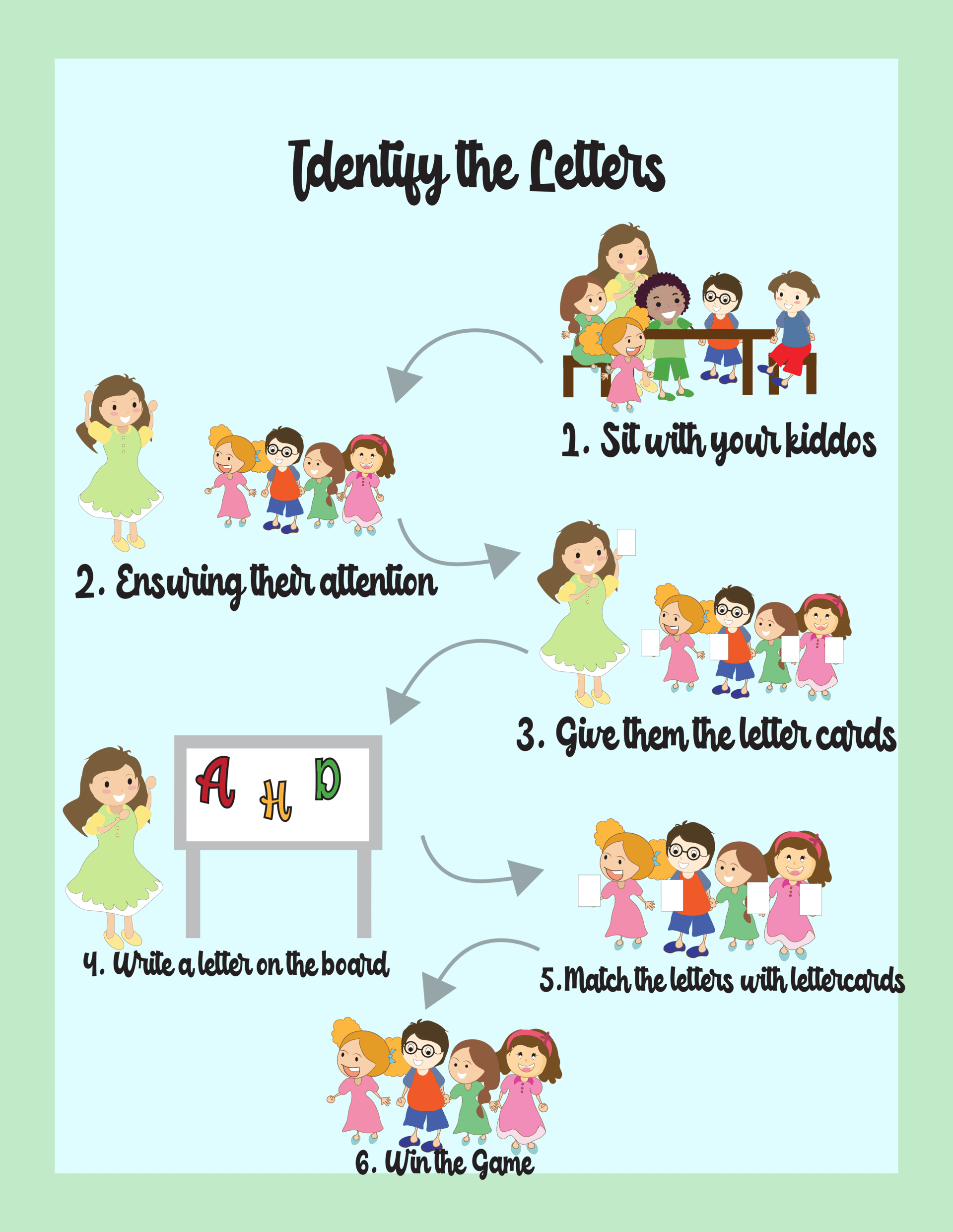 ---
Download Free Printable PDF
Play cheerfully with your child by downloading the attached PDF.
Alphabet-Matching-Game

But with consent practice and some lots of exposure, they will soon be matching the uppercase and lowercase letters like pros!!!
When kids are creating, painting, and exploring, the thing is so much fun. With these enjoyable games, have fun learning through the alphabet matching game!
Please feel free to leave any questions or recommendations in the comment section.
I hope your children enjoy these ways of memorizing their alphabet.
You've Got This!!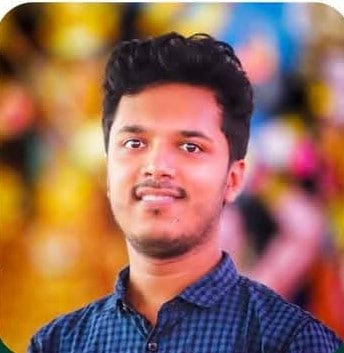 Hi there! This is Souptik Roy, a graduate of the Bangladesh University of Engineering and Technology, working as a Content Developer for the You Have Got This Math project of SOFTEKO. I am a person with a curious and creative mind. After finishing my Engineering degree, I want to explore different fields. This is why I am working here as a content developer. I have a massive interest in creative content writing. When I find that someone can learn something from my articles, this gives a lot of inspiration. hopefully, you will find interest in my article, if you have a child and want to teach them math with fun.