Daily Summer Activities Calendar for Kids | Printable | Free
Summer Activity Calendar
Let's face it, we often have a love/hate relationship with summer. Love it as teachers…but well, when you're also a parent, there are some summer days that we wish our kids had more activities to do. Maybe not all day, every day, but a summer activity calendar so we had some kind of schedule.
Well, now you do! Here is a free daily summer activities calendar for kids. It gives you an activity a day summer calendar, for the kid who needs a little more structure. Or, maybe they just prefer to know what is going to happen next.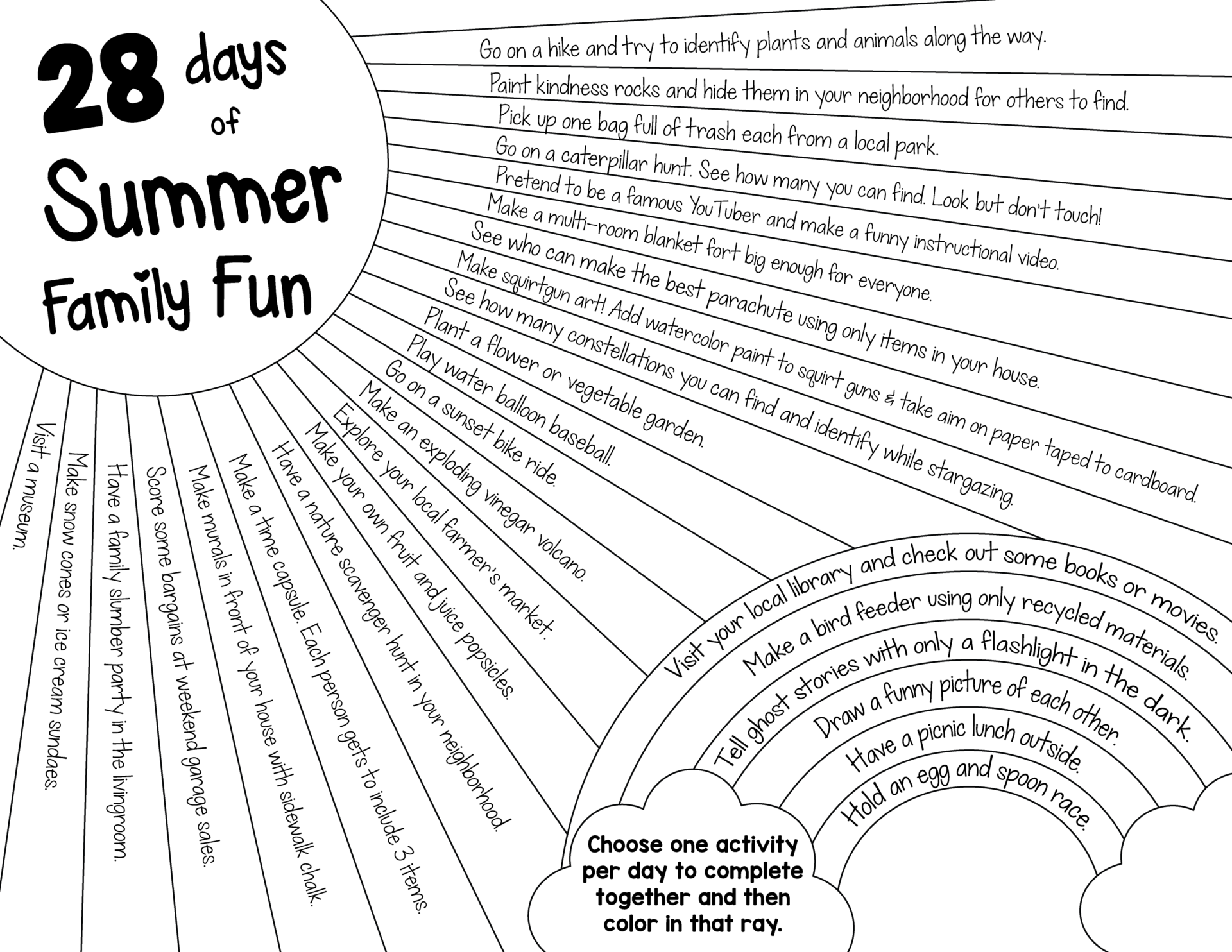 And, this is in black and white on purpose.
As kids complete the activities on their summer fun calendar, they can color in the sun ray or rainbow ray. That keeps it low key and stress free.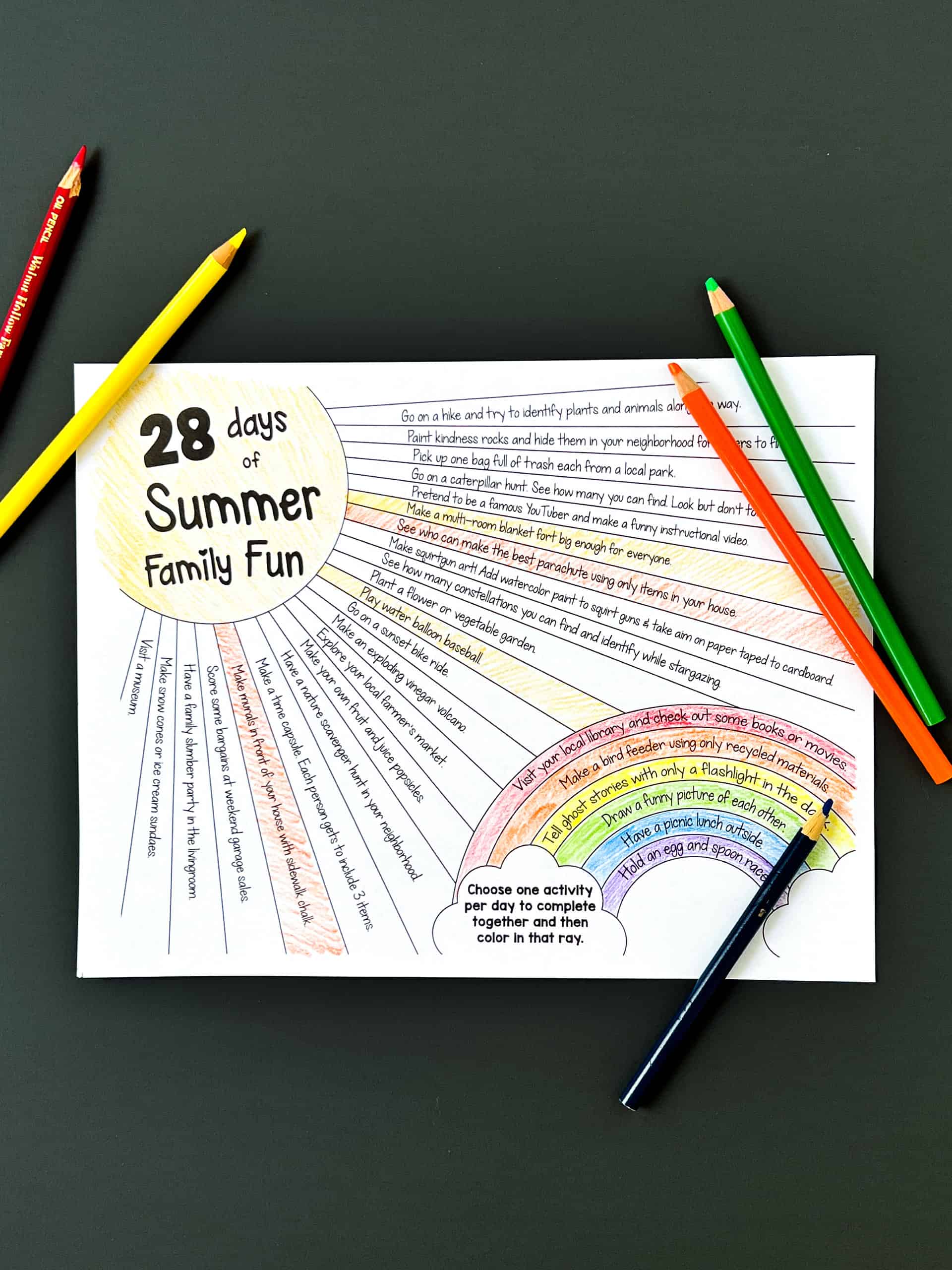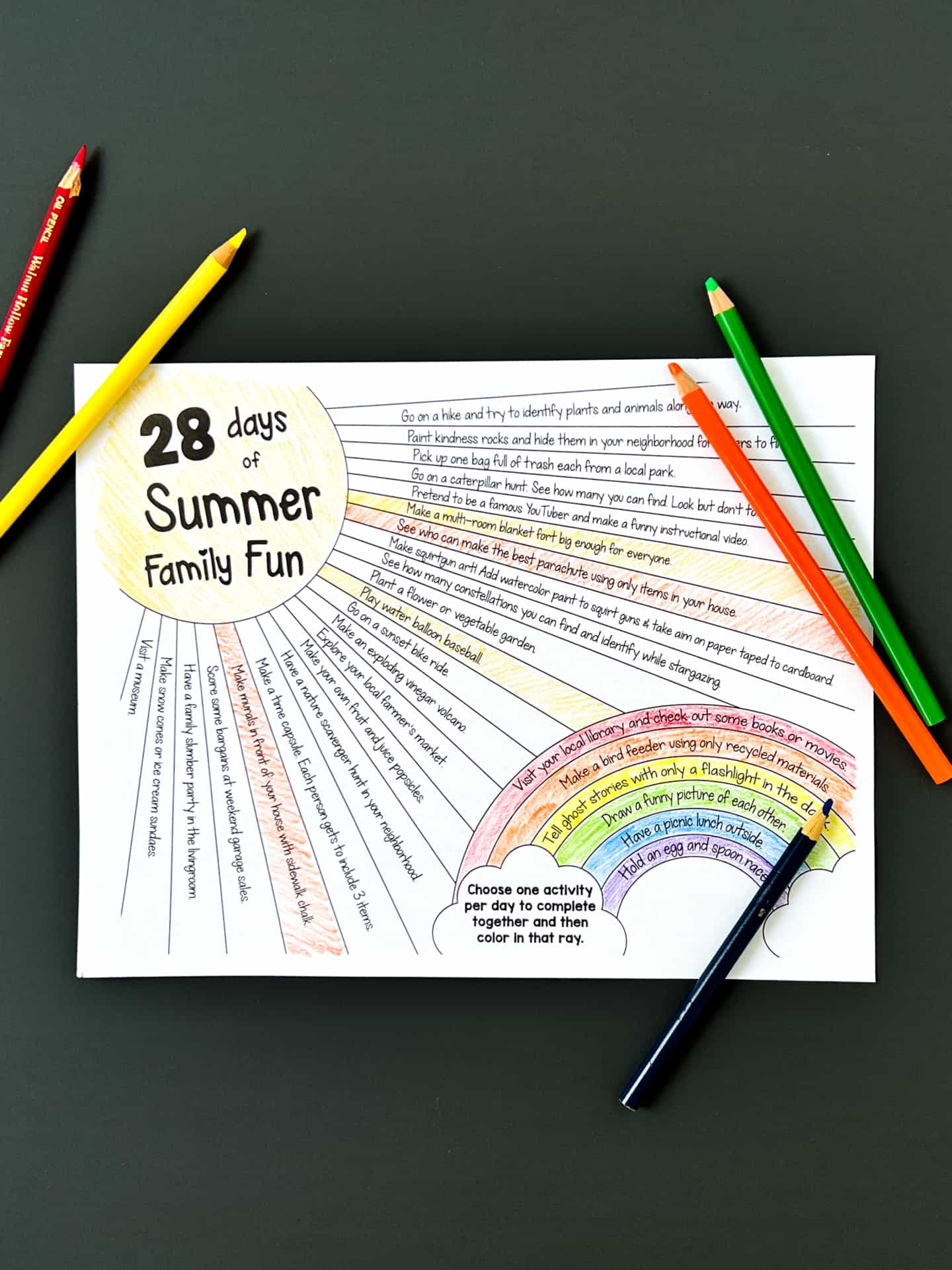 This is very similar to a summer bucket list for kids. If you click that link, that will take you to two free PDFs that are summer bucket lists. A bucket list is more of a checklist.
Printable Daily Summer Activities for Kids
Here you go, just download, print and have fun.
If you need assistance downloading or printing this free daily summer activities calendar, there is a graphic with instructions at the bottom of this page.
As a reminder, all the printables on this site can be used but not sold. Thank you!
Lisa Lightner is an award-winning and nationally-known Special Education Advocate and Lobbyist who lives in suburban Philadelphia. She has or is serving on the Boards of numerous disability and education related organizations including the Epilepsy Foundation and PA Education Voters. She also has testified before State House and Senate committees relating to special education issues and education funding issues.