FREE Easy and Engaging Vertebrate Activity (Animal Sort)
This free vertebrate activity has real-life photos of 20 animals for children to sort into five categories. The children will read the information provided for each major group, and then the children must determine if the picture is a bird, amphibian, reptile, mammal or fish.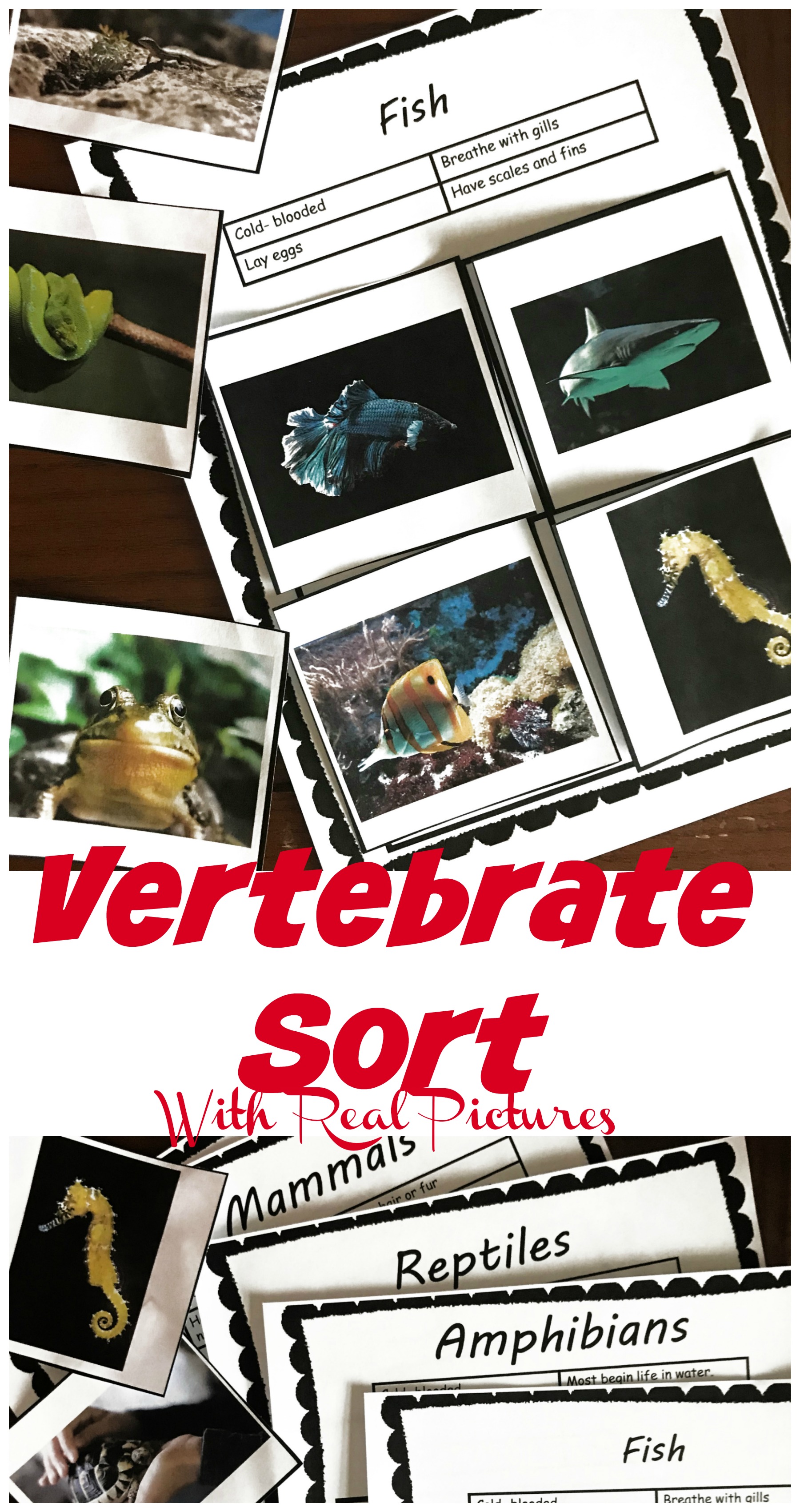 You can get the free printable by clicking on the teal button at the end of the post.
I think my favorite science is life science. And I'm in luck, because for the last six weeks that has been our focus. We study plant and animal cells and now we are learning about how animals are classified.
I wanted my kiddos to have a little more experience with vertebrates and the different characteristics, so here is a vertebrate activity I will be doing with them. And I hope you can use too.
Prep-Work
With just a little prep-work this vertebrate activity is ready to go.
First, print off the pages.
Next, cut out the animals.
Here are where the options come in. You can make this an activity to do over and over by laminating the pictures and placing magnets on the animals and the empty spaces on the major groups of animal sheets. Or you can make it a one time sort, and provide glue and scissors.
Magnefic! Magnetic Squares, 1 tape sheet of 70 magnetic squares (each 20x20x2mm), magnet on one side, self adhesive on the other side. Perfect for fridge organisation, DIY art project, vision board

Vertebrate Activity
Now it is time to sort.
There are five major groups of vertebrates for the animals to be sorted into….amphibians, reptiles, fish, birds, and mammals.
To help the children, even more, four characteristics are provided for each major group of vertebrates.
For example, children can read that fish are cold-blooded, breathe with gills, lay eggs and have scales and fins. They get to find fish…..but it isn't as easy as it seems. Did you know that sharks and seahorses are fish, but dolphins are mammals?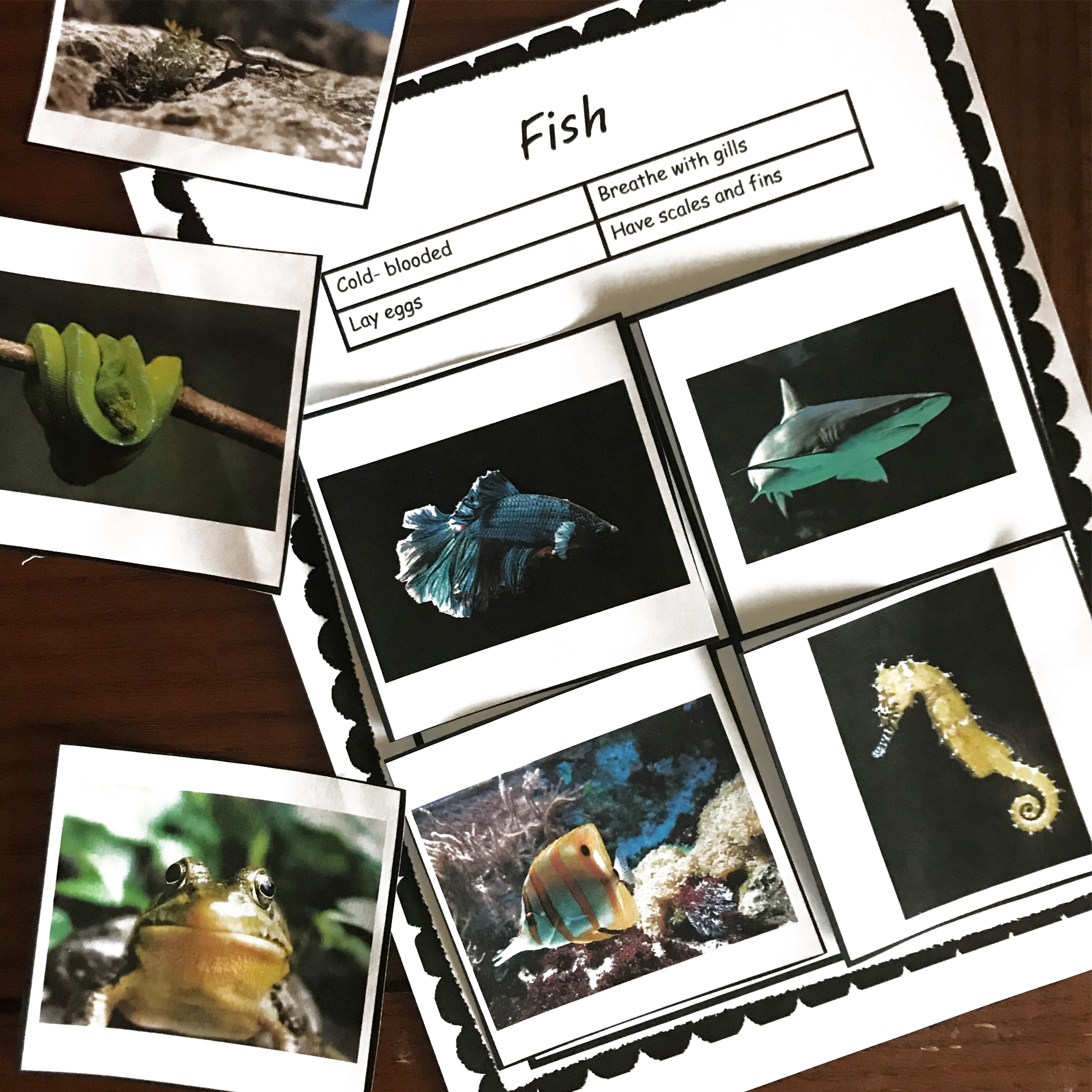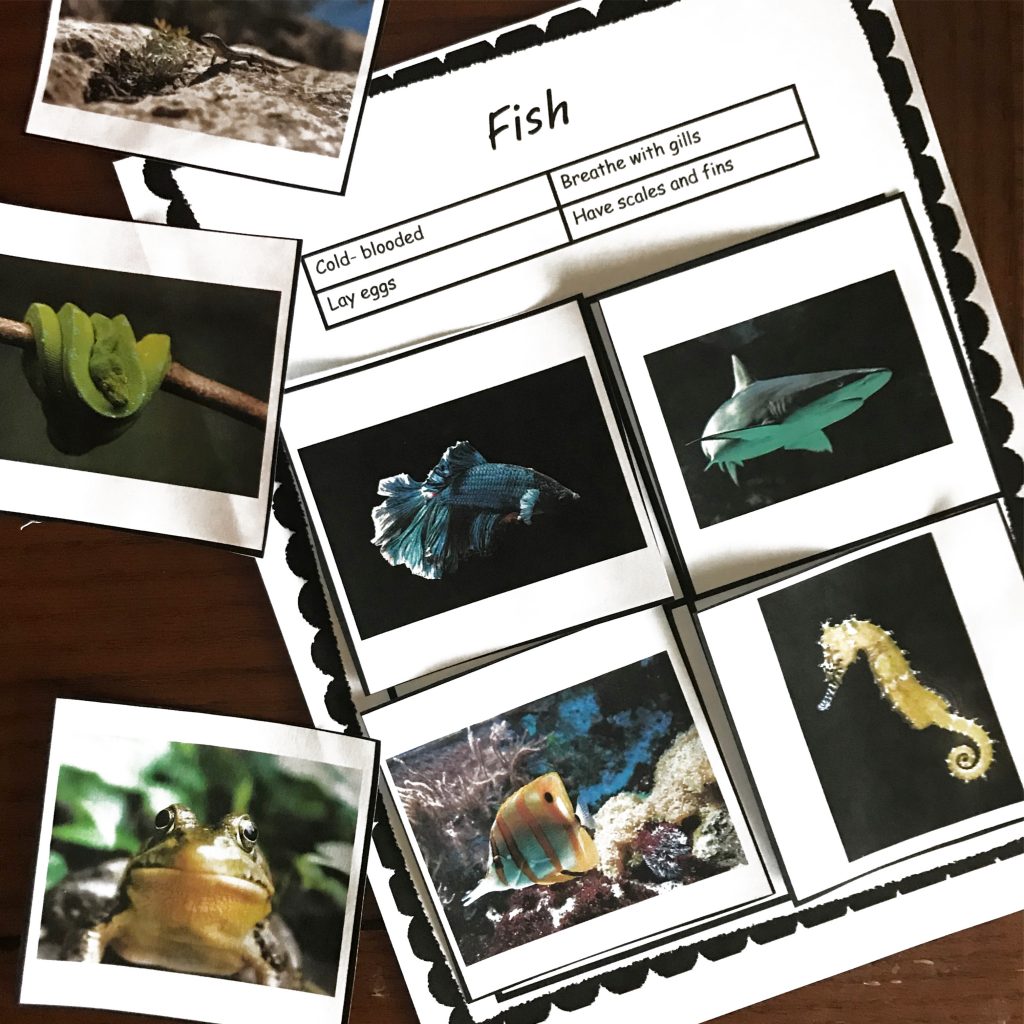 For birds we learn that they are warm-blooded, bones are thin and hallow, they have feathers, and lay eggs. And your children may or not be surprised to know that penguins are birds!
If all having all five major groups of vertebrates at once is a little confusing, have the children work on two at a time. They could focus on birds and mammals at the same time. They are both warm-blooded, but there are some other major differences. Mammals have live births, have hair or fur, but also use their lungs to breathe.
I hope this quick and easy vertebrate activity helps your little ones understand vertebrates and the major groups a little better. Enjoy!
You've Got This,
Rachel