FREE Simple Preposition Worksheet
These simple preposition worksheets are very simple and easy to use. They are perfect for beginners who need a little practice finding prepositions in a sentence.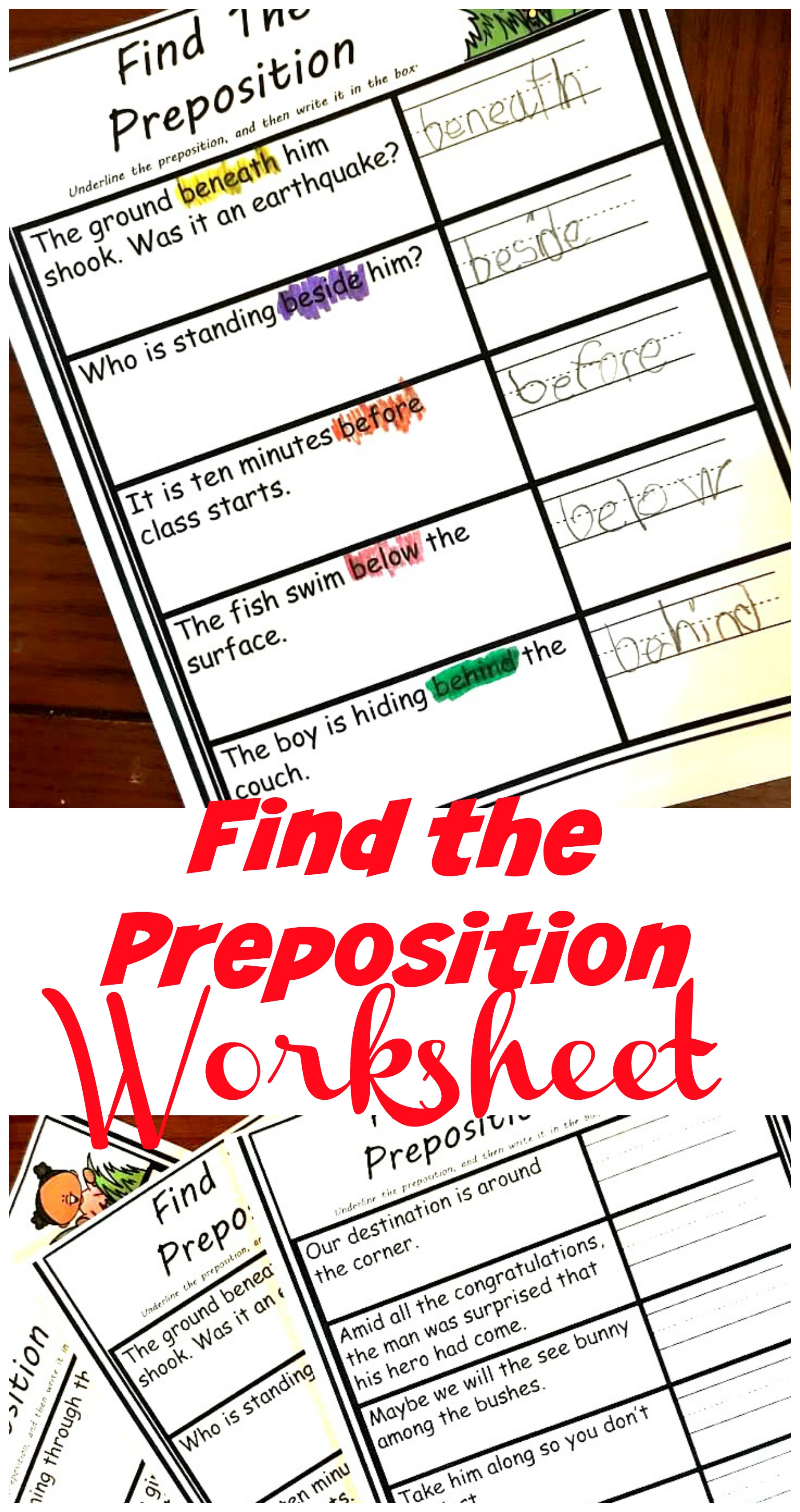 My kids are memorizing all the prepositions. We are having fun learning a song and adding our own hand motions to it. But now that they are close to memorizing the complete list, it is time for a little application.
We started with this fun interactive book, and now we are moving into this easy preposition worksheet. My boys are simply finding the preposition in a sentence and then practicing their handwriting.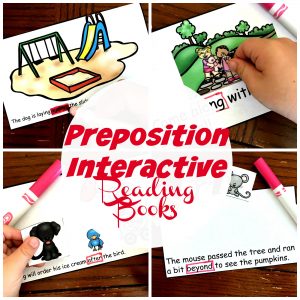 Prep – Work
There is no prep for this sheet.
First, print the pages.
Second, grab a highlighter and a pencil.
And you are ready to go!
What Each Preposition Worksheet Has
Each preposition worksheet page has five simple sentences. The words are simple so that even younger children can possibly read them or understand what is being read by an adult. Then on the column to the right is a blank with handwriting lines. This is where the child gets to practice writing the word, and practice their penmanship.
The worksheets are that simple!
Examples
In the last sentence on the page, we see that the child is hiding behind the couch. The preposition relates the noun boy to another word, couch. The boy is BEHIND the couch. The preposition that should be underlined or highlighted is behind.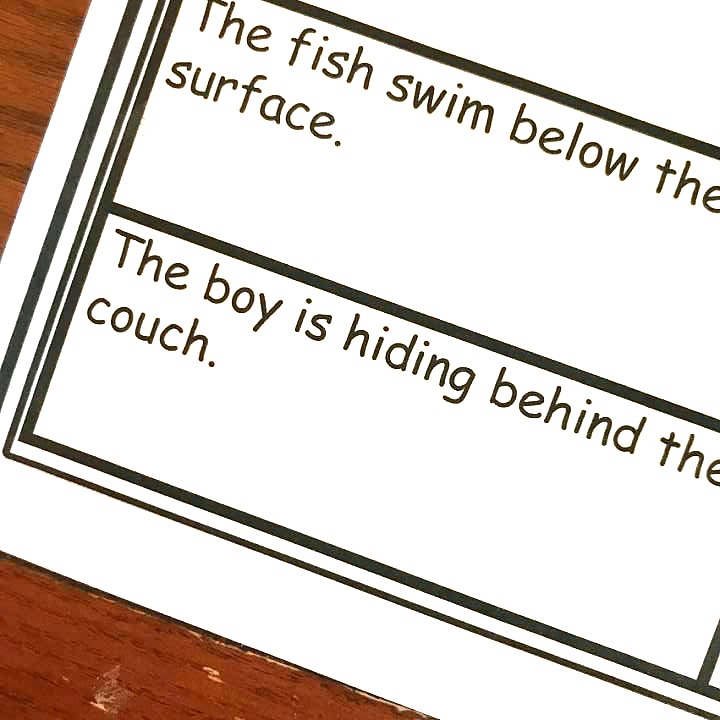 In this example, we see are relating our destination to corner…and we can see that AROUND tells us where the destination is. So around is our preposition that needs to be highlighted.
My Boys
I have to show you what my second grader ended up doing. Though he loves to tackle his older brother to the ground in an intense football game, he also has a little bit of an artsy flare to him. And this shows up when I give them markers and a worksheet!
Don't you love how each preposition got its very own color!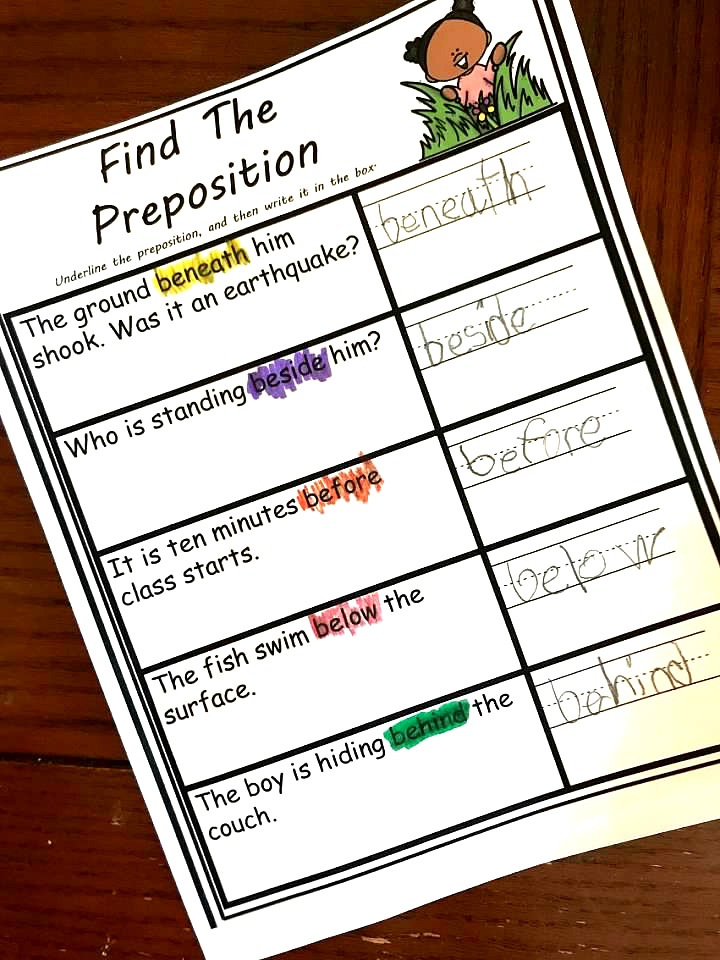 Though my boys loved the preposition books the best, they still had fun coloring in the prepositions on this preposition worksheet. I hope your kiddos enjoy them too.
You've Got This,
Rachel