FREE Hands- On Divisibility Rules Interactive Notebook
Your students will love this hands-on divisibility rules worksheet (interactive notebook) that focuses on what numbers are divisible by the numbers 2 through 10.
Before becoming a homeschool mom, I taught fourth and fifth grade for numerous years. There were so many parts of the math curriculum I loved!
Fractions, though challenging was always a fun unit! And crazy as it sounds, I also loved divisibility rules.
It is so fascinating to see that predictability of numbers, and how some rules will always tell me what a large number is divisible by.
So today, I have a fun divisibility rules worksheet (or interactive notebook) to help children learn the rules and practice using them.
Prep- Work
There are two sets of interactive notebooks to work through. The first set focuses on numbers 2, 3, and 6. While the second set works on 5, 10, and 9.
Begin by figuring out what rules you want to teach, and printing off those pages. Each set has a page with two grids and numbers in the grid. You will only need to print one page per two students.
Now, gather up scissors, glue, highlighters, pencils, and a math notebook.
Next, have the students cut on the dotted lines.
Finally, place glue on the small tab at the top. Have them glue page three down first, page two on top of it, and then page 1 on top of that.
Sharpie Liquid Highlighters, Chisel Tip, Assorted Colors, 10 Count

Learning Resources Math Journal, Set of 10

Really Good Stuff Divisibility Rules Poster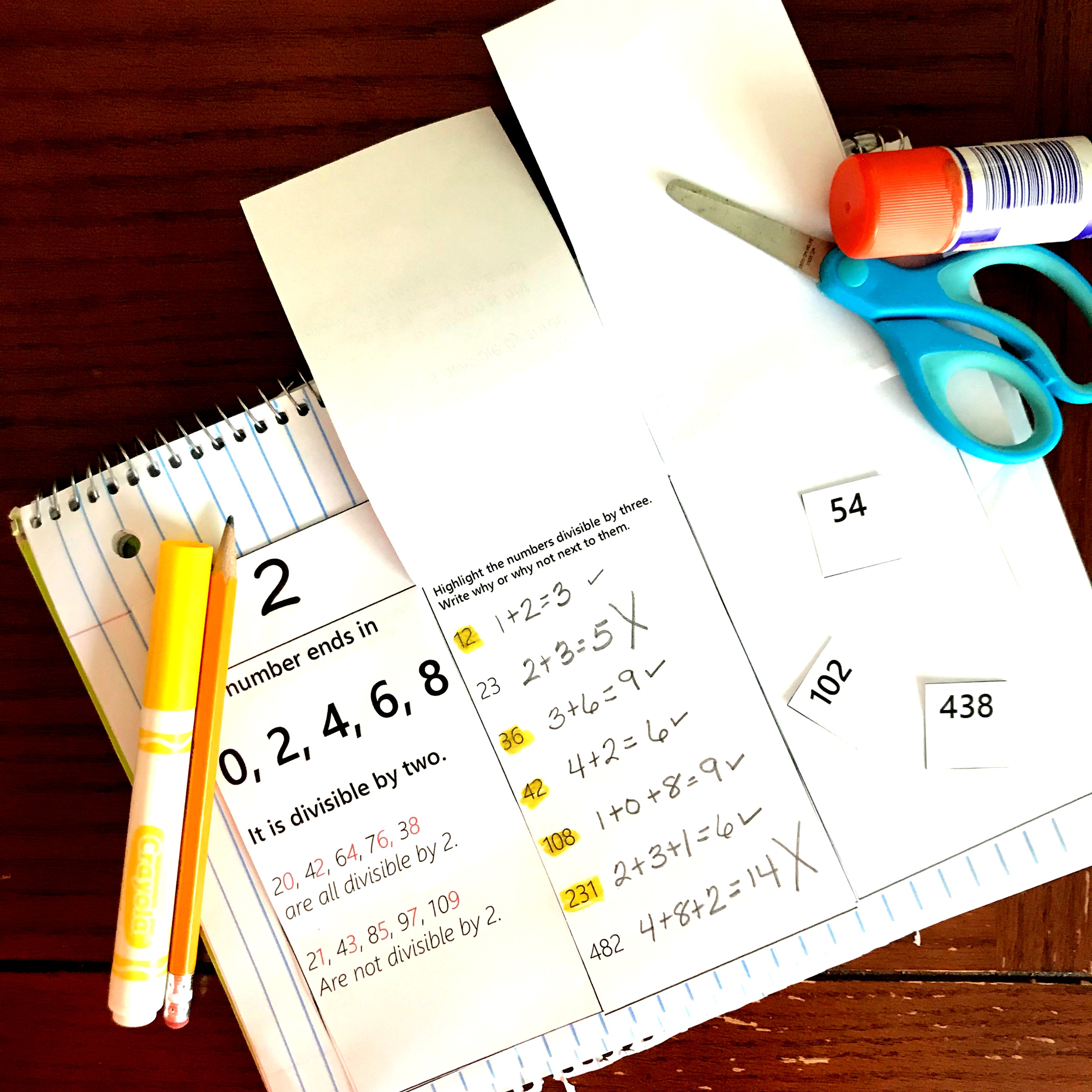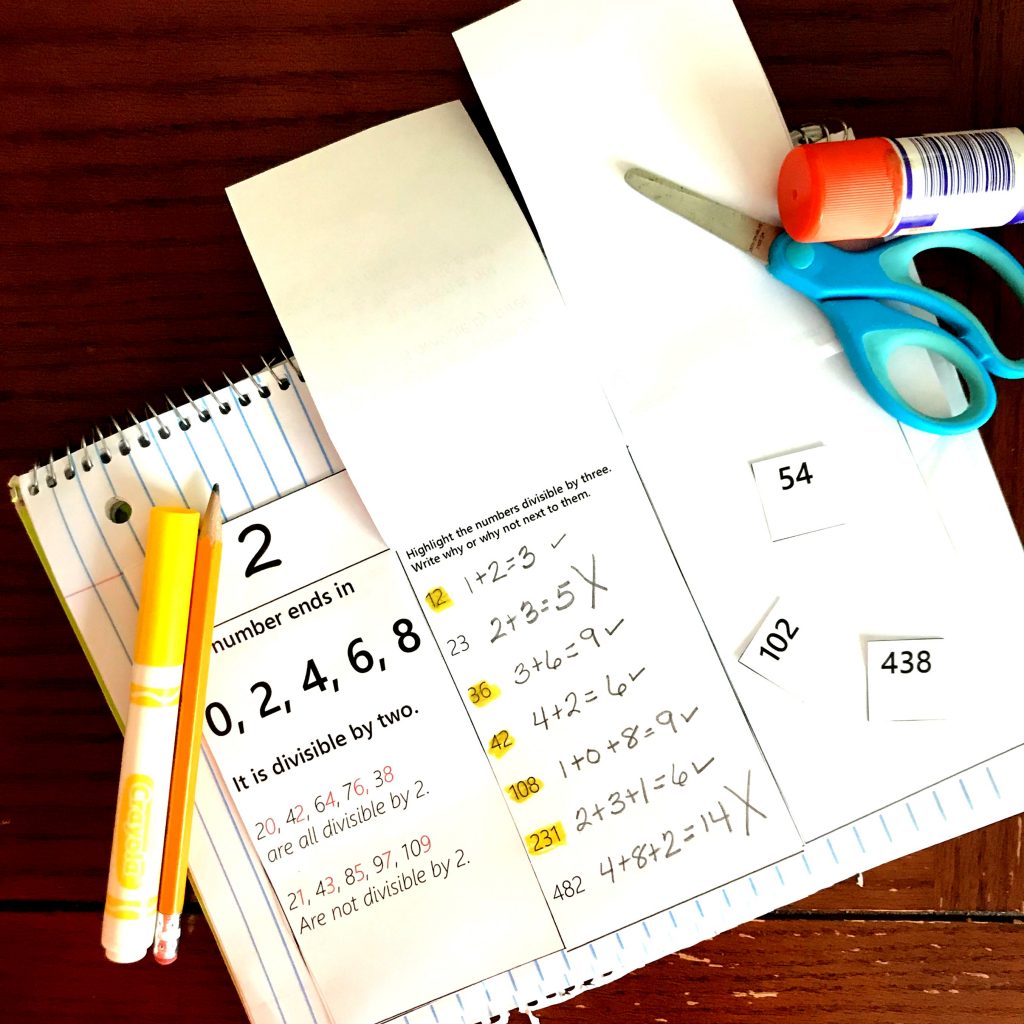 Divisibility Rules Worksheet:
Now comes the fun part.
Working through the interactive notebook.
The first page gives you specific details about the rule. Read through this with your children and analyze the examples.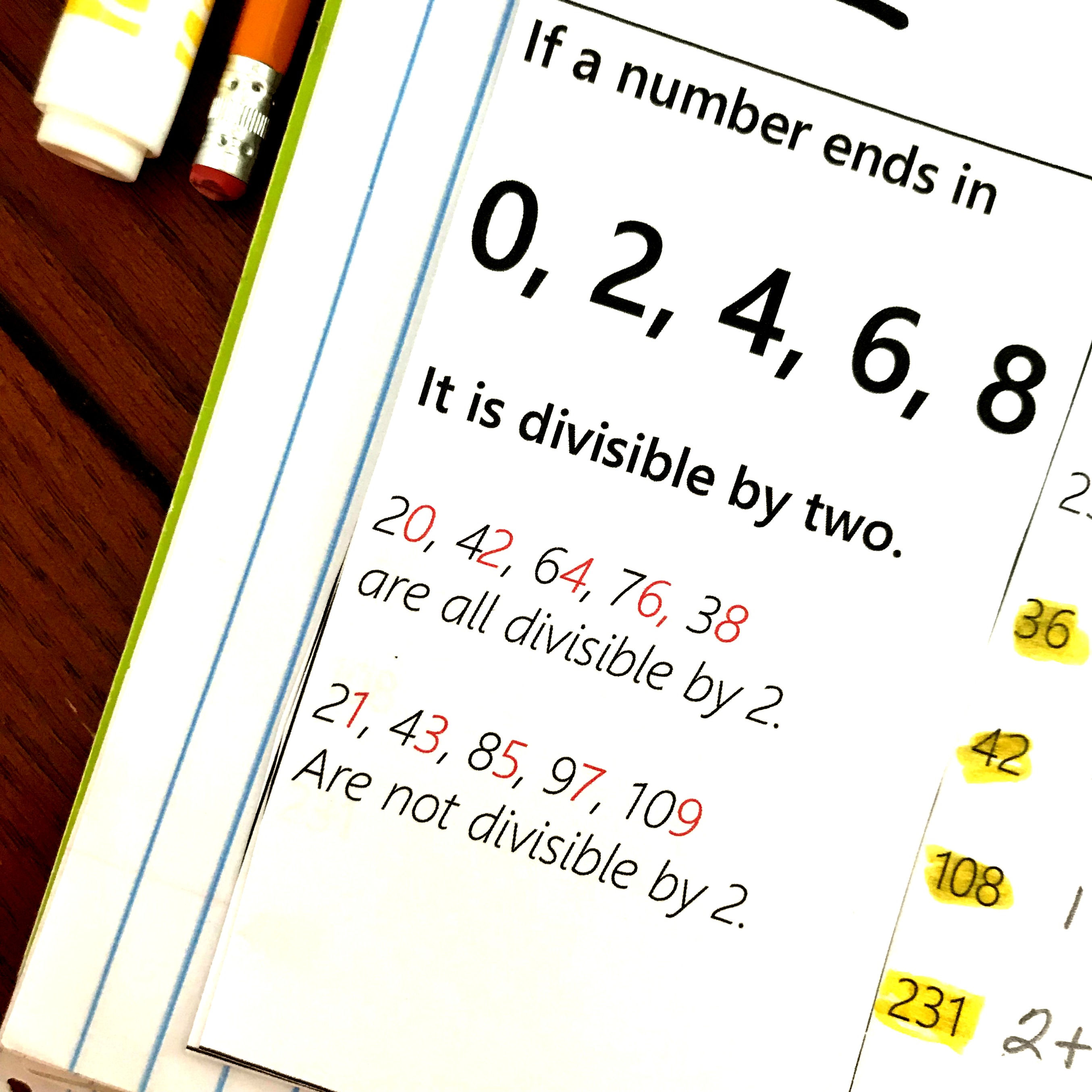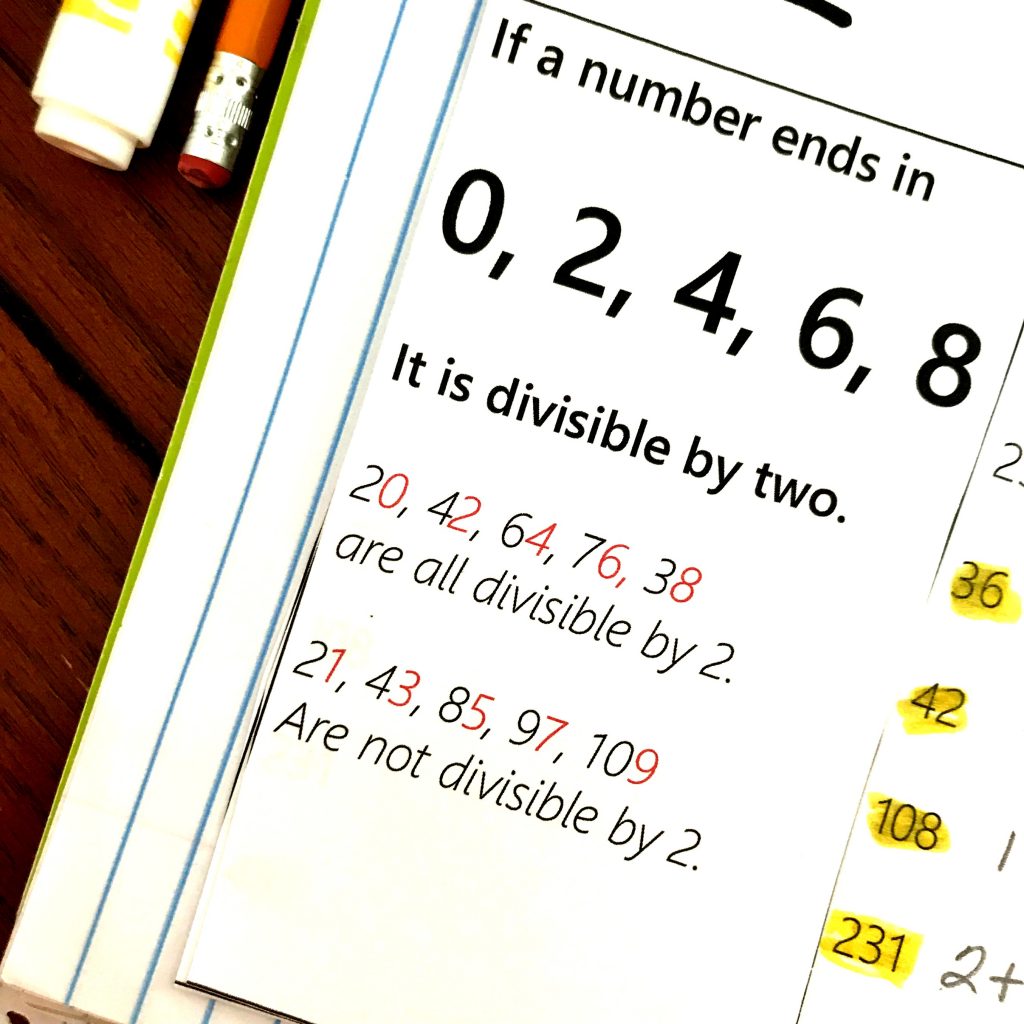 Next, we come to page two. This page has a list of numbers. The children are to use the rules and highlight the numbers that are diviisble by that number. Beside each number they should list why or why not this number is or isn't divisible.
Finally, we come to the last page, which is a cut and paste page.
The children use the numbers on the grid and glue them under every number that will equally divide them up. It is just one more way to practice the rules they just learned.
Of course, once that is done…..you can move onto the next set and start all over.
It is a fun, interactive way to learn the rules…….and when they are done, they have ready-made notes to look back on as needed.
You've Got This,
Rachel