10 Free Penguin Coloring Pages for Kids and Adults
Penguin Coloring Pages
Nothing gets you in the winter spirit faster than thinking about penguins. These fun and free penguin coloring pages are sure to cool you off, even on the hottest day.
And on a cold day, you can be warm indoors, being thankful that you're not a penguin. Penguins are a fun winter science lesson to have with kids.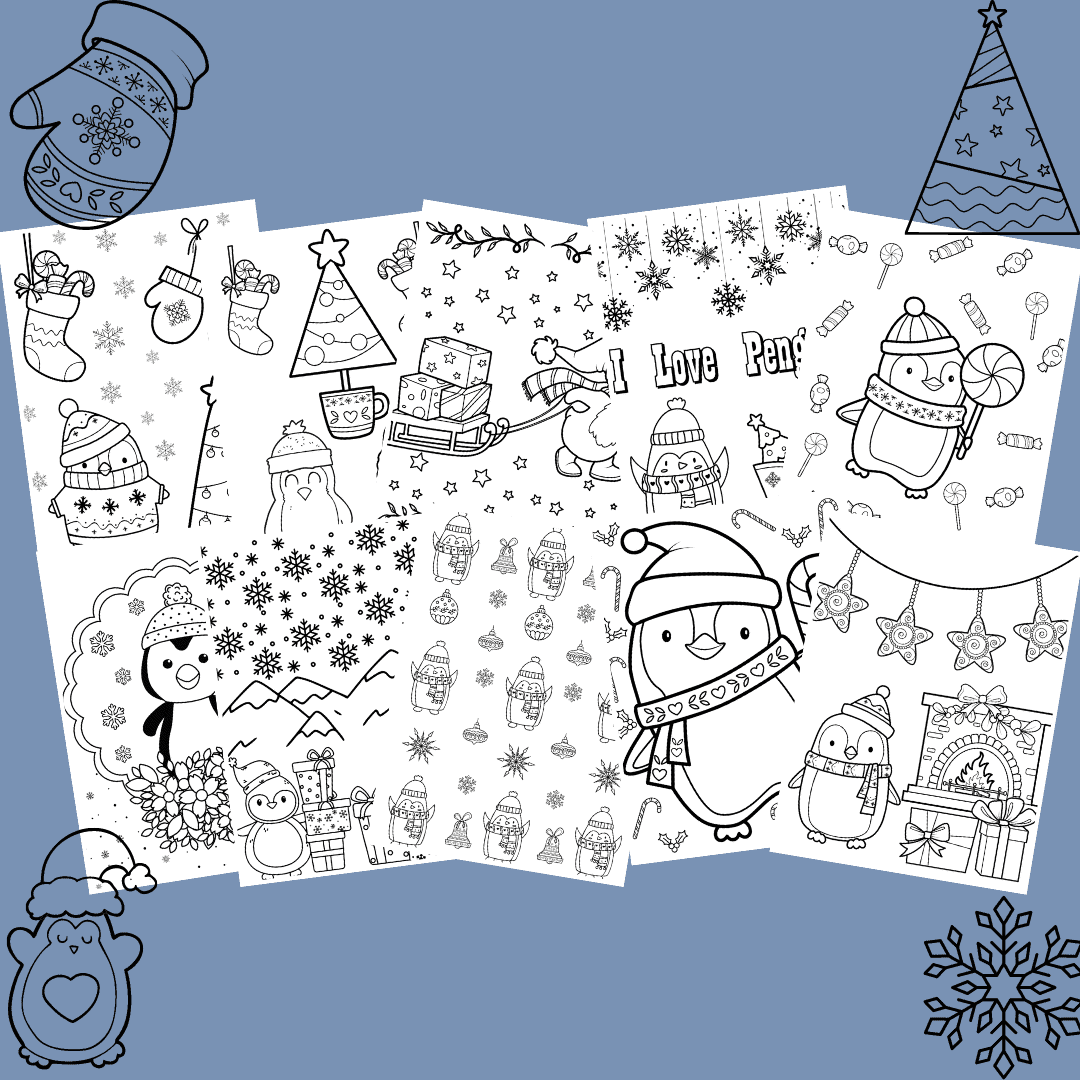 Facts About Penguins
Since you wanted to see these coloring pages of penguins, I thought I'd share a few facts about penguins. While your students (or your own kids, if you're homeschooling) are coloring these penguin coloring sheets, it might be fun to talk about penguins.
Penguins are not just creatures that live in the sea or on land, but yes some of them can fly. Penguins live in all types of climates, but they prefer to stay at a temperature between 0°C and -2°C. Penguins have evolved over millions of years and possess adaptations like waterproof feathers to keep them dry even when they swim in water.
Penguins are playful birds that are known for their curiosity. They love playing games and coming up with new ideas on how to play them. Like many other birds, penguins take flight with the help of flippers that act as wings.
How long does a penguin live?
What is the life span of a penguin? A penguin's average life span is about 20 years. However, they can live up to 30 years or more depending on the species.
Most penguins don't migrate during the winter seasons, but some do. They may migrate in groups and others go alone depending on their needs and preferences. A group of penguins may have a longer lifespan than an individual one because they are able to feed each other.
These amazing birds are able to survive in harsh conditions with little food, so it's no wonder that their life spans are so long.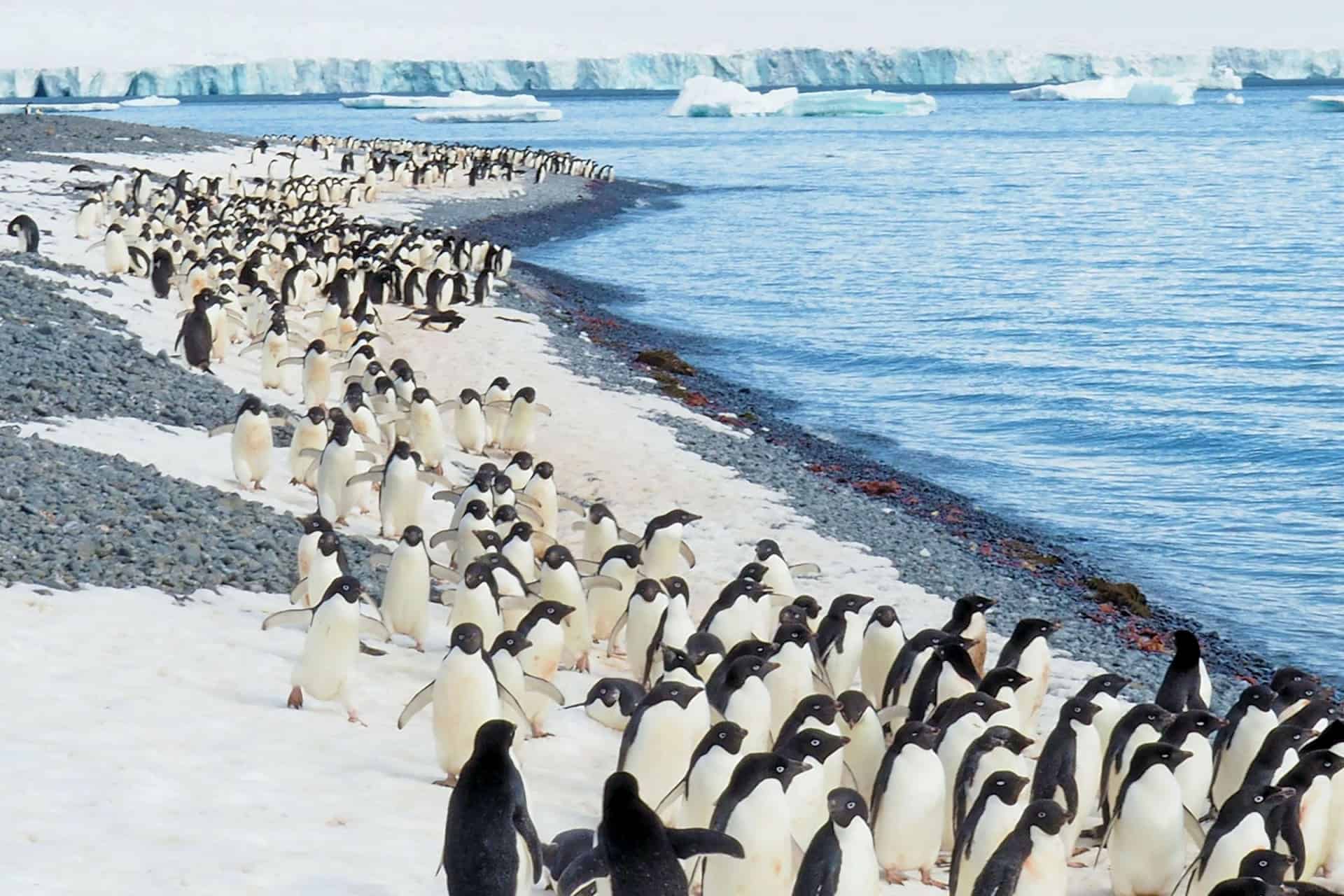 Where do penguins live?
Penguins are found in the Antarctica regions, specifically the Southern Ocean and the Weddell Sea. They try to turn their white feathers into camouflage when they're in their habitats.
Because of where they live, penguins grow a layer of blubber to keep them warm. In order for them to live as long as possible, they have to feed regularly.
TV Shows about Penguins
If you are interested in a fun animated series about penguins, definitely check out Pingu. Pingu is an Australian series, but all kids will love it. It can be found on Amazon Prime.
If you don't have Amazon Prime, they almost always offer a free 30-day trial.
Free Penguin Coloring Pages
I hope you enjoy these free penguin coloring pages. You can scroll down to see a graphic on how to download and print these penguin coloring pages. Or, in the sidebar there is a short screencast video.
If you enjoyed these coloring pages of a penguin, don't miss the other cool free coloring sheets we have on this site. We have dolphin coloring pages and farm coloring pages, just to name a few.
Lisa Lightner is an award-winning and nationally-known Special Education Advocate and Lobbyist who lives in suburban Philadelphia. She has or is serving on the Boards of numerous disability and education related organizations including the Epilepsy Foundation and PA Education Voters. She also has testified before State House and Senate committees relating to special education issues and education funding issues.