Get a FREE Alphabet Baseball Beginning Sound Sort
Is your child a fan of baseball? This baseball alphabet beginning sound sort will help your child with vocabulary, beginning sounds, and letter recognition.
Get your free printable by clicking on the blue button at the end of the post.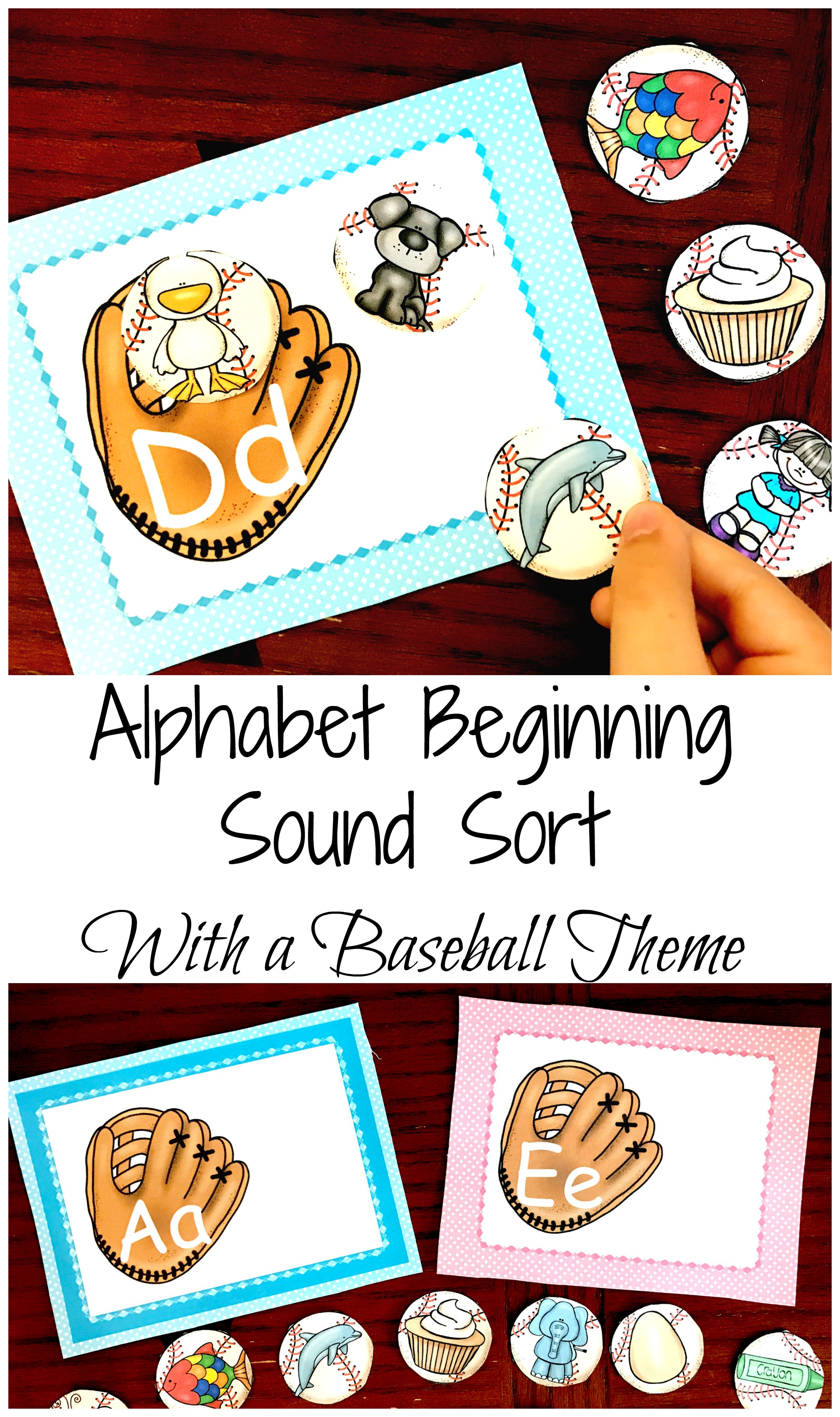 Counting and one to one correspondence….that is going great!
The alphabet!
Not so great!
My twins are at the age where it is time to start learning the alphabet. My first two kiddos pretty much picked their letters up on their own, but I'm having to be intentional with my twins.
I love the resources that This Reading Mama and The Measured Mom has to offer. Their Learning The Alphabet and Letter of the Week systematically help you teach your child or children letters in fun hands-on way.
But sometimes it is fun to create other tools to practice letter sounds. And this is where this activity came from.
*This post contains affiliates.
Prep Work for
The prep- work requires a little cutting prep, but if you print them on cardstock and then laminate they will last you a long time.
All you need to do is…..
Print off all pages
Cut out the rectangles with the glove and letter on them.
Then cut out the baseballs with the pictures on them.
How to Use
Like most three-year-olds, my twins have a very short attention span….and I don't want to overwhelm them. They love their "school time", and always come running when I sit down with an activity for them. More than anything I want that excitement to continue, so I watch for frustration or boredness very carefully. If either happens, I will change up the activity, move onto something else, or just call it a day!!!
With that said, we only sort a few letters at a time. At the most, I will choose four letters to work on and then gather up the twelve pictures that corresponded with those letters. (I do this before I call them so that I'm not losing a second of their focus time.)
Then it is a simple sort. I hold up a picture, we say the word together (speech and vocabulary), and then I ask them what does it start with. (beginning letter sounds)
Often if they are struggling I will say the word a few times, exaggerating the sounds at the beginning of the word.
Finally, I ask them where that letter is (letter recognition), and we place the baseball in the glove.
Other Options:
If your children are more advanced you can back off on the support and allow them to do the sort of their own. I still suggest you do it with them. My little ones love it when they have my full attention, and it makes the learning time more fun for them.
So I hope you enjoy a little, fun learning time with this alphabet beginning sound sort.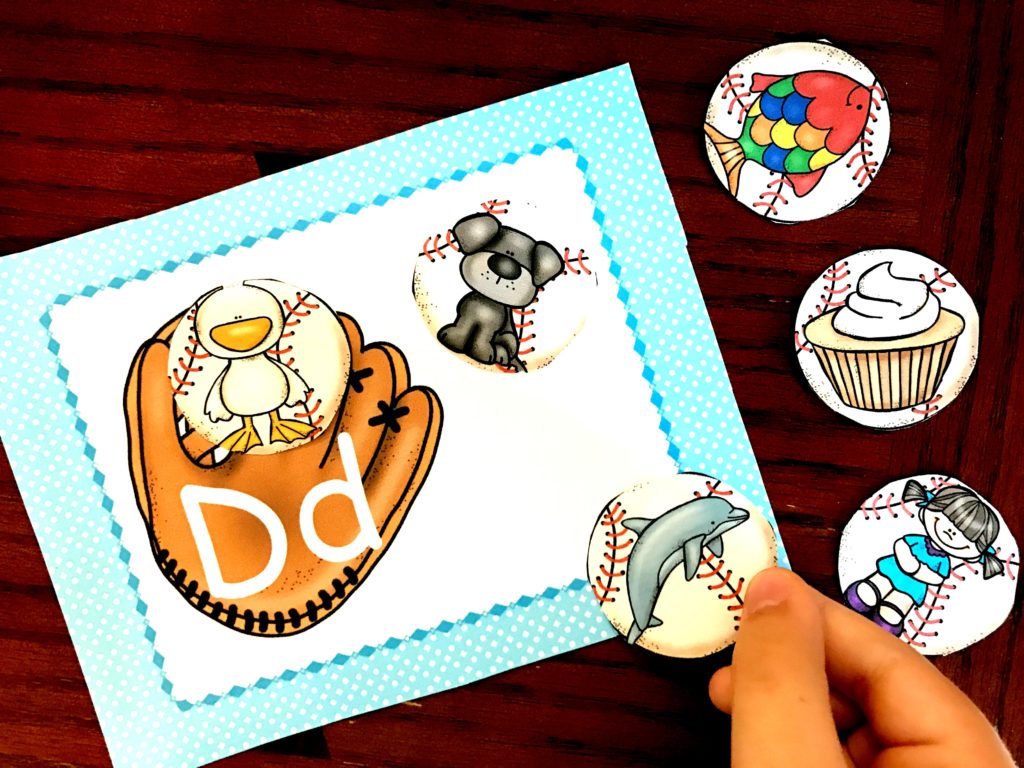 You've Got This
Blue Orange Games Spot it! Alphabet

Peaceable Kingdom Alphabet Go Fish Letter Matching Card Game – 52 Cards with Box

VTech Alphabet Apple

Alphabet Bingo Board Game

You may also like: