20+ Free Sight Word Worksheets First Grade
Learning words is one of the fundamental skills that children acquire during their early years. Sight word worksheets first grade are an effective way to help young learners develop this skill.
By learning sight words, children can improve their word recognition abilities and fine motor skills.  In this article, we will introduce you to a set of free printable sight word worksheets first grade that can be used to help children learn sight words and write them.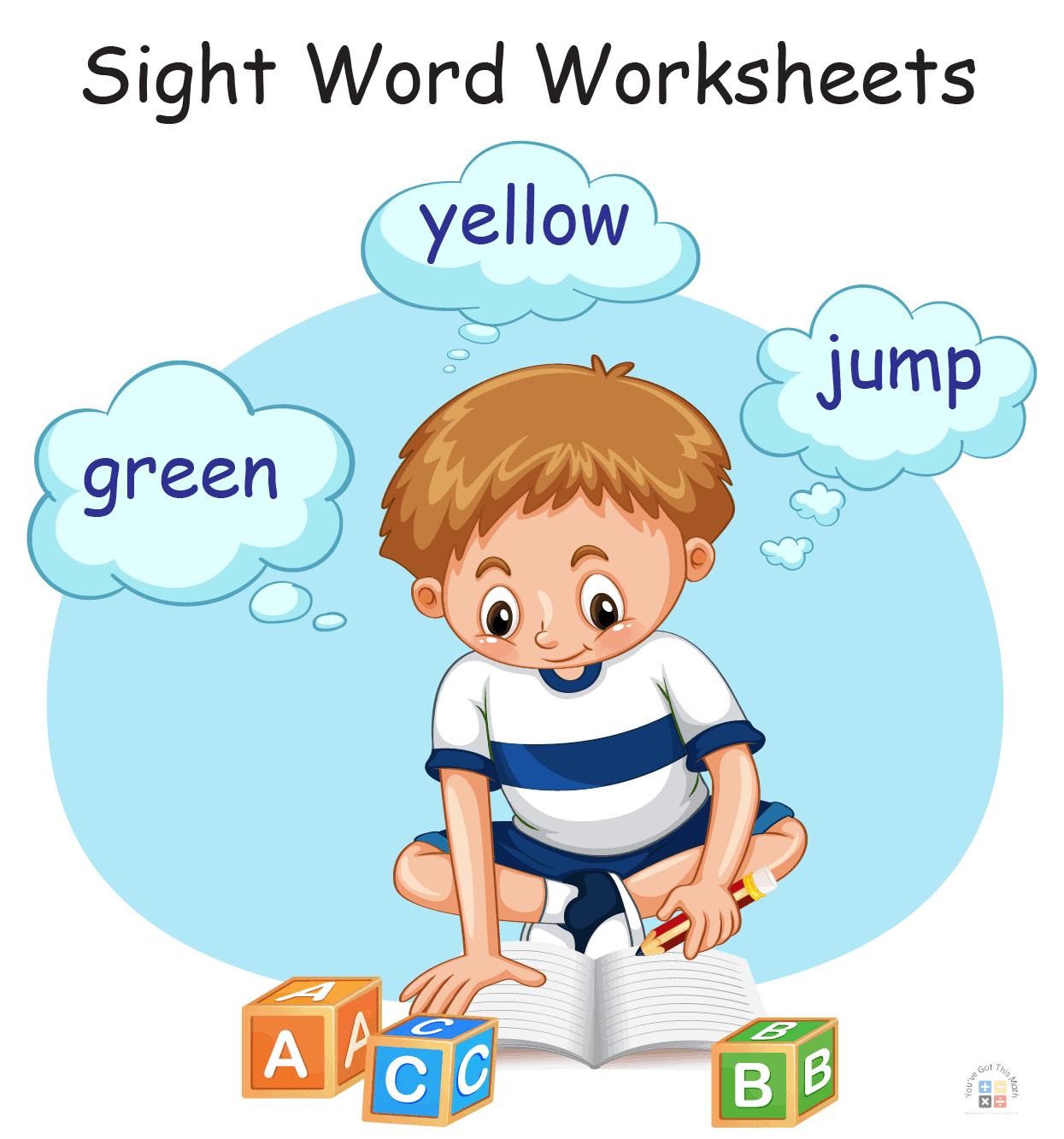 ---
Importance and General Instructions for Sight Word Worksheets
Since they cannot be heard out using phonetics, sight word worksheets in first grade can be challenging for young children to acquire. Print out the sight word practice exercises at the post to give your youngsters a head start in reading.
Your youngster will quickly be able to master words like could, fly, after, and thanks with the help of word searches, word tracing, and other entertaining games.
---
List of Sight Words for First Grade
The list of 100 sight words for first grade is given below.
---
13 Fun Activities on Sight Word Worksheets First Grade
Learning sight words is difficult for students.
Children can explore this idea clearly and practically by exploring the worksheets for sight words.  So let's start learning sight word worksheets!
---
Trace, Cut, and Paste Game
The first method is about tracing and cutting and pasting games.
Provide a worksheet with lots of alphabets and sight words.

Now, students will trace the word by connecting the dots.

Next, they will cut the alphabet of that sight word and paste it into the gap.
---
Sight Words Tracing
Are you looking for a free worksheet with sight words for your first-grade class? This worksheet contains a lot of words.
Ask your kids to recognize the sight words. Then they will trace and paste the sight words.
In first grade, these free sight word worksheets are effective for learning sight words.
---
Tracing and Building Sentences Using Sight Words
In this method, the worksheet contains photos of sight words.
First, the students will identify the photo and trace the word.

After tracing the sight words, they will build a sentence with that sight word.

For example, if the worksheet includes a photo of a tree, the student will write "tree" and trace it. Also, she will make a sentence like "I have five trees".
---
Find Missing Sight Words
After learning sight words, give your kid a worksheet for finding missing sight words. They will find the missing alphabets that are also given in the worksheet.
Help your kid find missing sight words.
---
Completing Sentences Using Sight Word
Use the common sight words to complete the sentences. As they complete several fill-in-the-blanks in this reading and writing exercise, students are asked to select from the given words.
This worksheet strengthens important reading comprehension abilities and goes nicely with the language arts curriculum for first grade.
---
Playing Bingo with Sight Words
Who doesn't love playing bingo? This method is about playing bingo.
Bingo scorecards include the word "BINGO" across the top with 25 sight words on them. 

Our objective is to fill five of those squares in a row that is either vertical, horizontal, or diagonal.

The caller is the player who announces the sight words, like "boy, five, he, etc.,", and the players will determine the sight words.

A player should shout "Bingo" to let the other players know they have won when they have five covered squares in a row on their scorecard. 

The caller will stop making new pairings when someone calls "Bingo."
---
Color by Sight Words
Now, it's time to have some fun with colors as well as learn sight words.
Give them a sheet with a lot of sight words.

A color code is also given with each sight word.

After that, they will find the color according to the sight words and color that part.
---
Searching Sight Words Using Word Search
There is a list of sight words. Children need to find the word on the puzzle grid.
A common way to find every word in a puzzle is to work your way from left to right (or right to left).

Then, search for the word's first letter.

After a letter is located, the next letter in the word should be checked by reading the surrounding letters.

The process can then be repeated until the whole word list has been located.
---
Alphabet Word Puzzle 
Ask your child to complete the alphabet word puzzle and discover the sight words. The terms should then be circled and crossed out on the alphabetized list.
With the help of this worksheet, children can learn to read words that start with these letters and become familiar with the alphabet.
---
Sliding Sight Word
Step 1: Print these two pages on card stock. The image and letter strip should be cut out. Step 2: Cut slits in the image by following the dotted lines in the bear's center. Step 3: The letter strip should be weaved through the bear. To view the words, students can slide the strip up and down.
---
Spinning and Reading Sight Words
Spinning is an interesting game. Right?
Players set their discs in the grid according to their preferences and then spin the column to align them.

Now it's time to make a spinning wheel with the help of teachers or parents who provide sight words.

The teachers will spin the wheel, and the students will say the sight words.

This method will enhance their vocabulary skills.
---
Sorting Sight Words
After memorizing the sight word list, help your kids write sight words in particular columns, such as 1 letter, 2 letters, 3 letters, etc.
They will write 10 words according to the rules of letters.
---
Sight Word Maze
Children love to solve the maze.
That's why teachers or parents can set up a maze game while teaching the students sight words. 
All they need to do is make a worksheet of random words where the sight words are also included. 

First, the students need to find the sight words from the starting point and mark them until the endpoint. 

Whoever arrives first at the endpoint will be the winner. 

For example, when a student starts the maze, she will mark "could" and "be" as sight words. In this way, she will continue until the endpoint.
---
Download Free Worksheet
Download the attached PDF of sight word worksheets for first grade and have fun playing with the children. 
I prefer to offer some guidance to parents and teachers because sight word worksheets first grade concepts can be challenging to digest. This is completed as children start to comprehend the spelling pattern.
Many students have trouble reading sight word worksheets first grade since they are not familiar with them.
If we know how to teach sight words, students will pick them up more rapidly. I have thus planned suitable activities for them.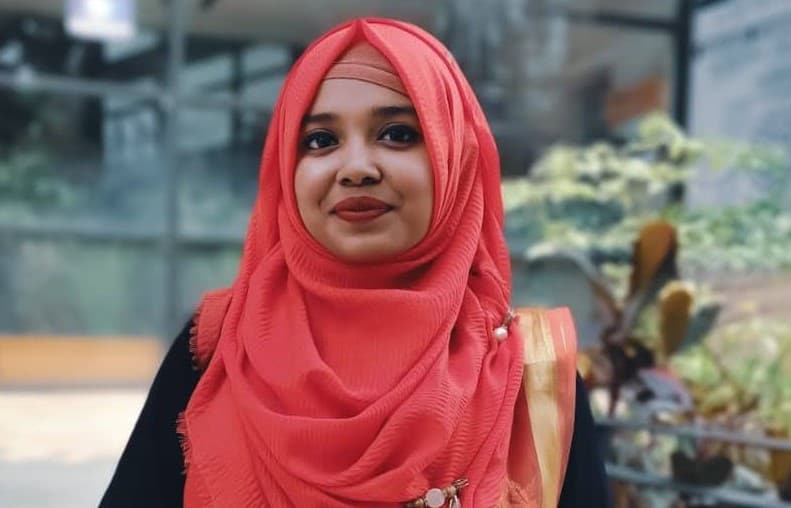 Hello!
Welcome to my profile. I have done my graduation from Ahsanullah University Of Science and Technology in Electrical and Electronic Engineering. Currently, I have started working as a Content Developer for "You've got this math" at SOFTEKO. As an Electric engineer, I always try to achieve innovative knowledge. I have an interest in research articles on different ideas. Also, I really like to solve innovative and mathematical problems. I really hope I'll do better in the future as an Engineer.