Here's a FREE Diphthong Game For Extra Reading Practice
Want a fun way to work on diphthongs? Check out this low prep, diphthong game that encourages children to read diphthong words and find matching pictures.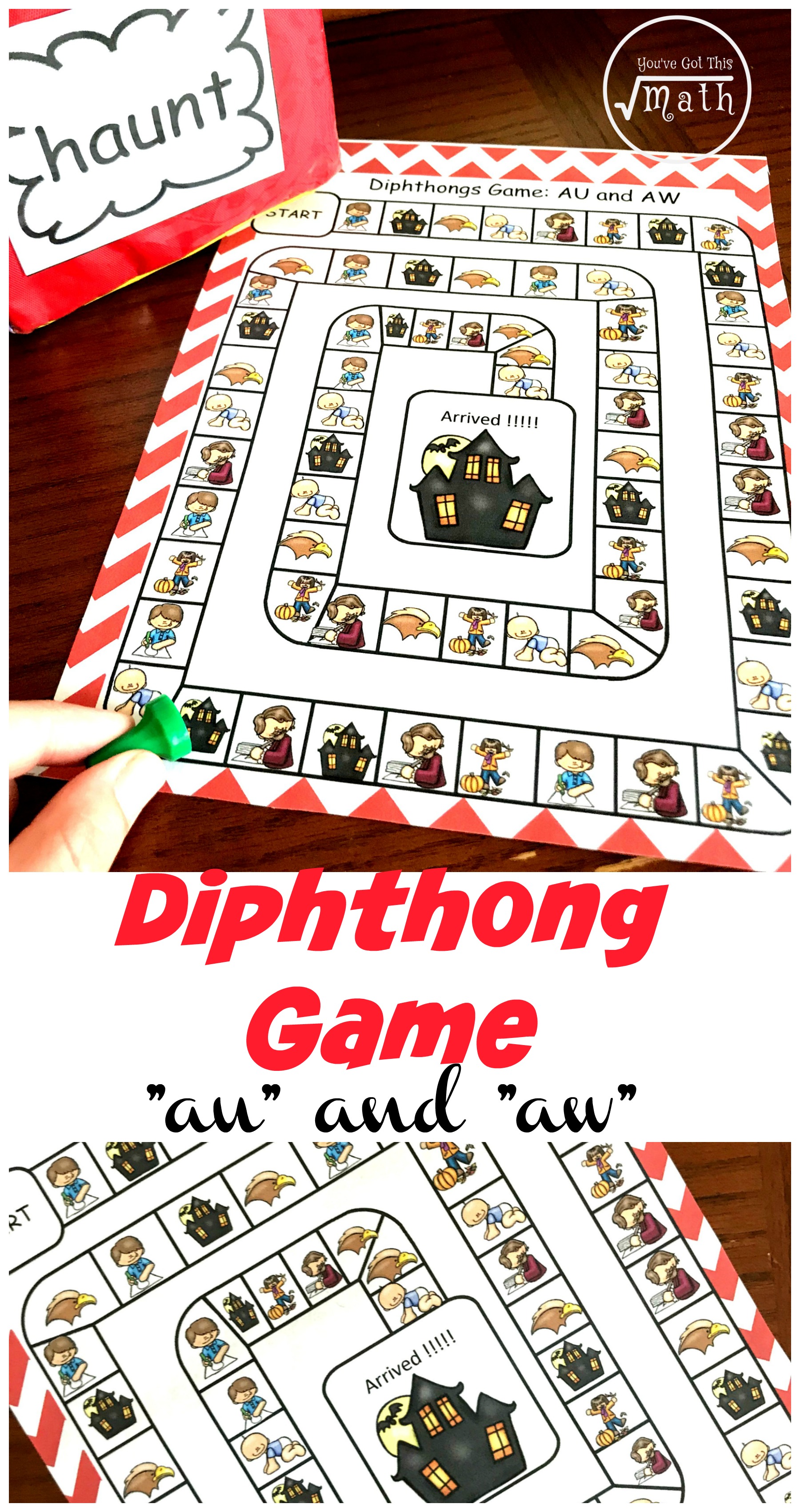 The free printable is at the very end of the post. You can get it by clicking on the large blue button.
I love the sound of my babies laughing and having fun. I love their excited yells when they win a game. And it is fun listening to them call out the number or word they want their dice to land on.
Games! They are fun. They add excitement to a school day and give children a chance to relax and have fun.
But why do them?
Most children will balk at doing any school task over and over. Sometimes it is needed, though. They need more exposure to a certain word family. They may need to practice their newly learned math skill at least a gazillion times. Games are a chance to practice and have fun at the same time.
DIPHTHONGS
My first grader has slowly been working his way through diphthongs. These are words that have two vowels that form one sound. They are all over the place in words such as look, joy, and draw, and are a wonderful study to help improve reading skills.
Knowing this, we began by using an interactive notebook to help us read diphthongs and learn their meanings. In addition, there have been word sorts, and then fill in the blanks to further vocabulary and reading comprehension. Now we need to begin the review process, and just have fun reading the words.
After the games, we will work on spelling diphthongs with crossword puzzles and word searches…..but first to the game!
You can get all my diphthong activities in one easy download here.
Diphthong-Games

*This post contains affiliate links for your convenience. There is no extra cost for you.
Diphthong Game Time
I created a game that requires almost no prep.
All you have to do is….
First, print off the game board and word cards – use card stock and laminate for more durability
Next, cut out the word cards and insert them into a learning cube
Finally, grab game markers and kiddos that need to practice diphthongs.
Carson-Dellosa Publishing Differentiated Instruction Cubes

Neenah Bright White Cardstock, 8.5"x11", 65lb/176 gsm, Bright White, 75 Sheets (90905)

Honbay 80pcs Multi-Color Plastic Pawns Pieces for Board Games, Tabletop Markers Component

Diphthong Game Rules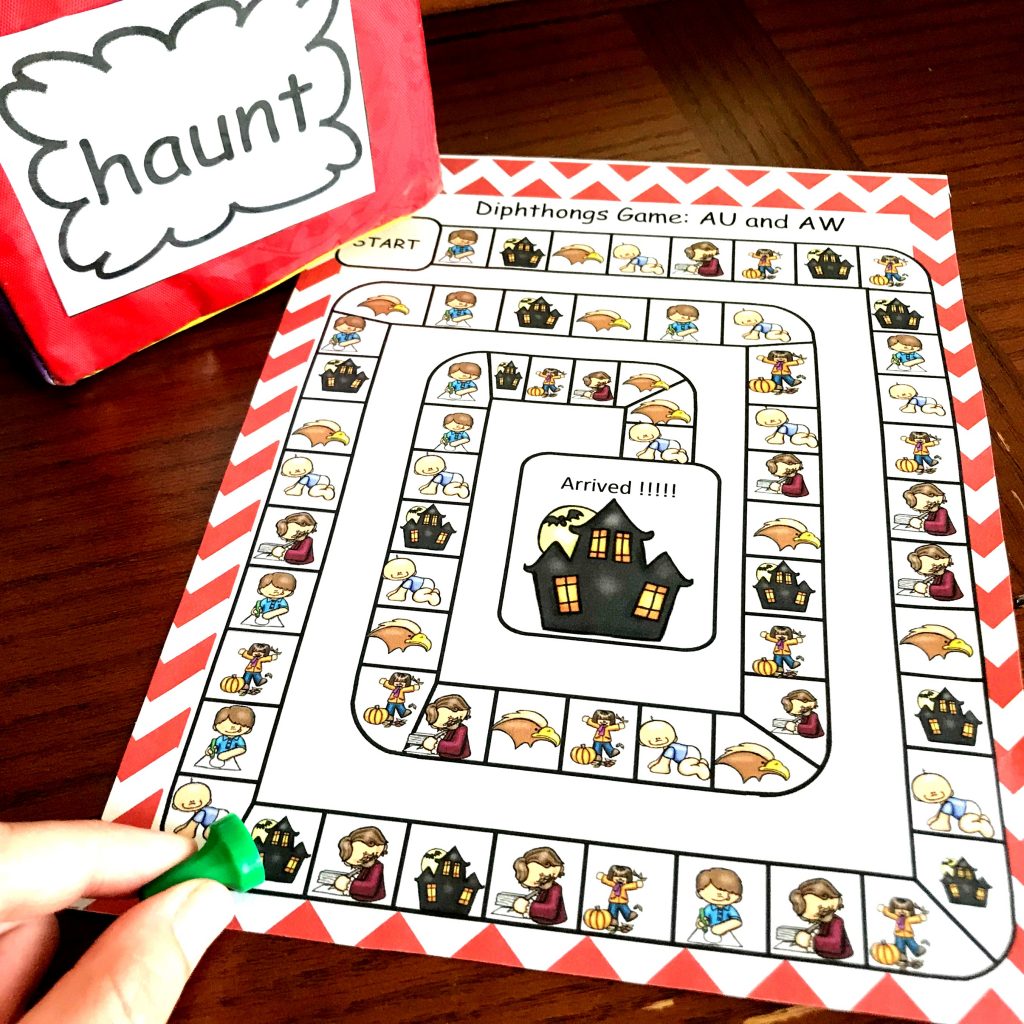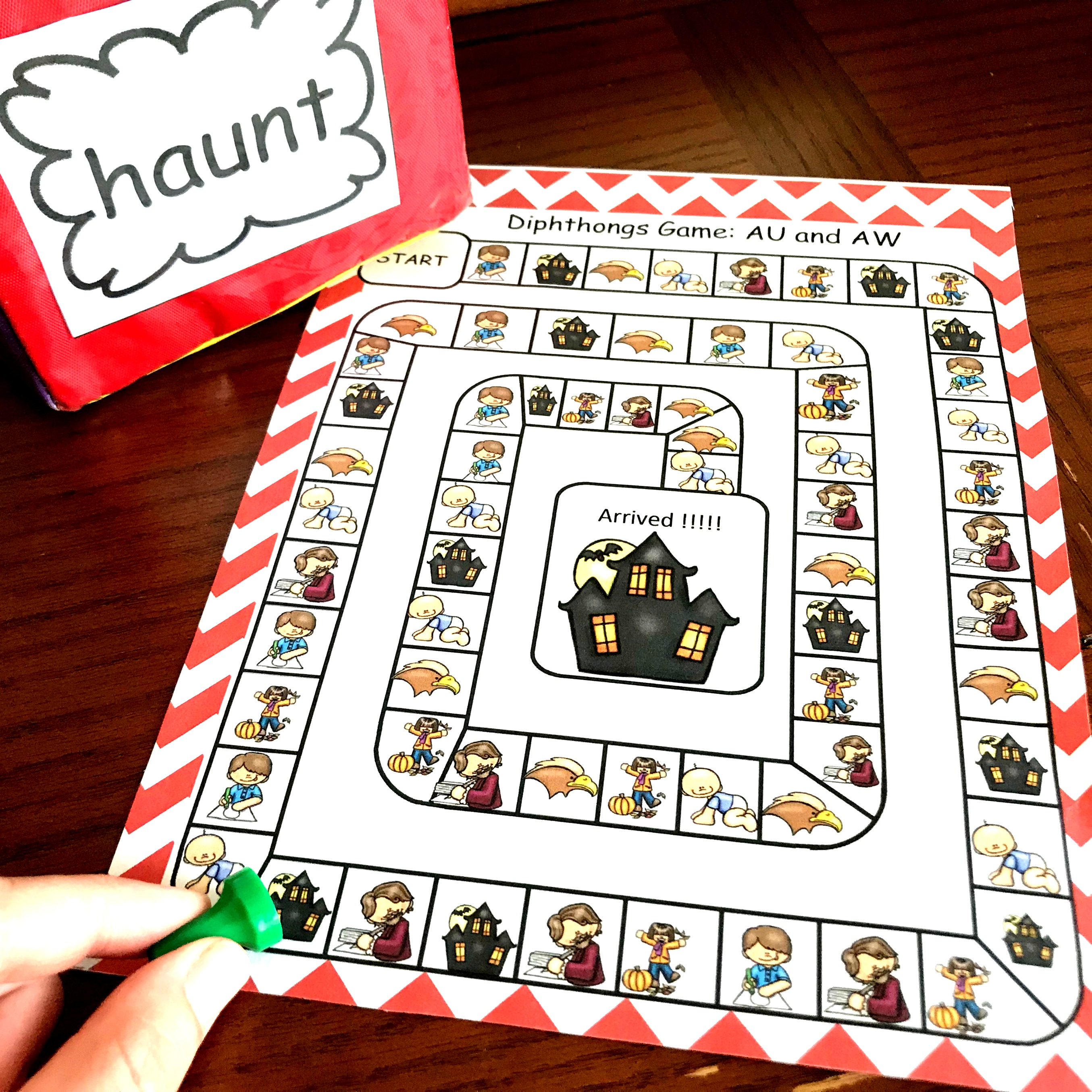 Now that the prep part is done, it is time for the rules that are just as simple.
First of all, the children take turns rolling the learning cube, reading the word, and then moving to the next picture that corresponds with the word they rolled. The first person to roll the word haunt and be able to move into the last space is the winner.
Games are an incredible way to learn. Most noteworthy, they can challenge our children to learn and think in new ways that wouldn't happen with a worksheet. We hope you enjoy this game as much as we have.
PDF Embedder requires a url attribute
You've Got This
Rachel
Diphthong Interactive notebook with reading passages.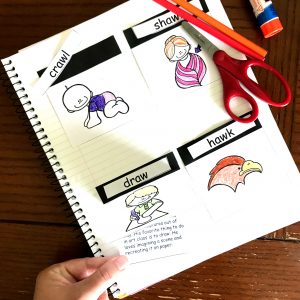 All of my diphthong reading games