15 Remarkable Activities to Help Children Learn to Tell Time
Is it "time" for your kiddos to learn to tell time? Then these 15 fun and engaging ways to teach and practice telling time may be just what you need.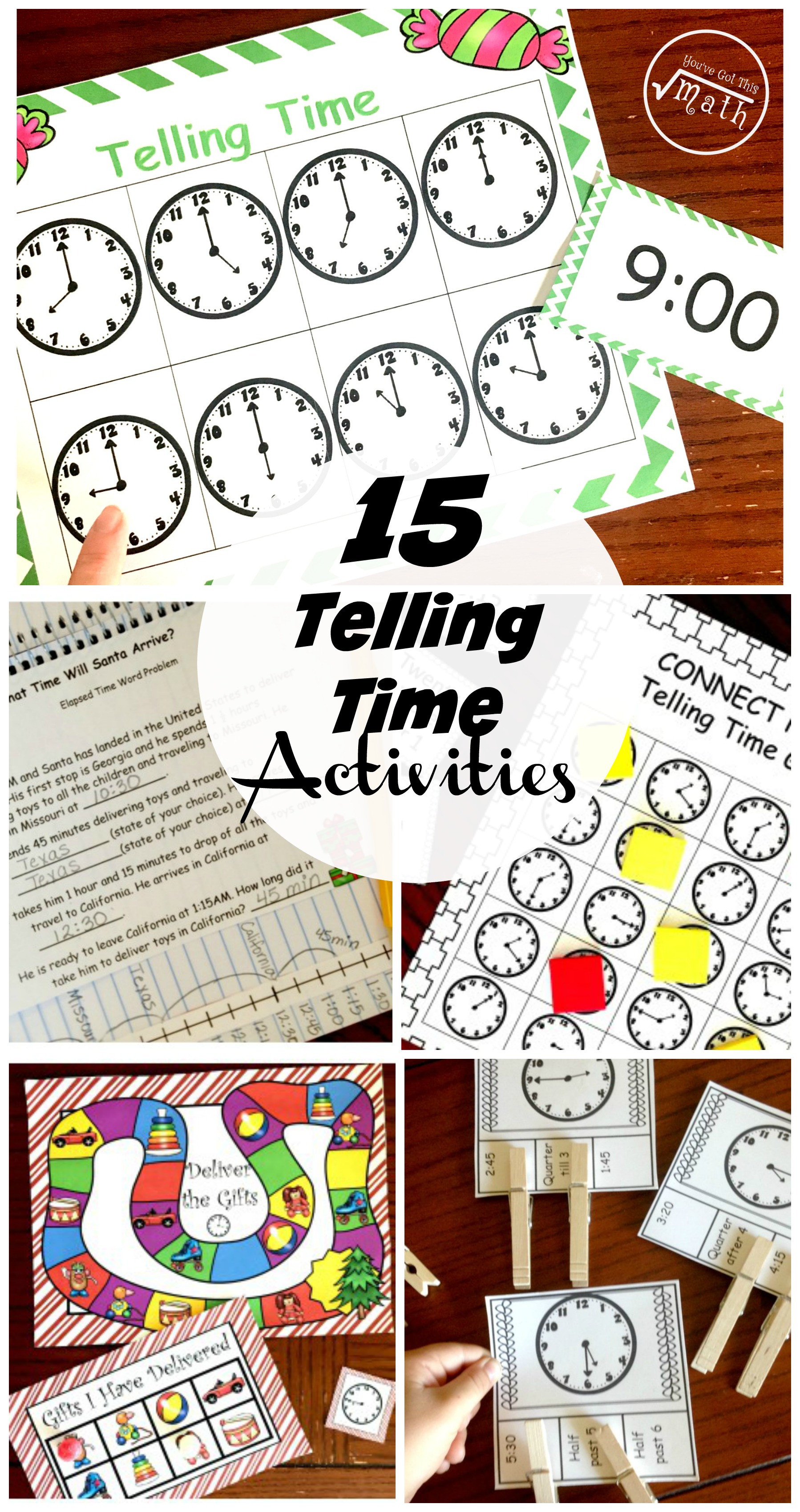 *This post has affiliate links
You can't go a day without looking at your clock. Ok, in honest how many of us can make it an hour!
Time is essentially part of our culture, and though many of our clocks are digital now, being able to tell time on an analog clock is still important.
We've worked on time on and off throughout the year. The math book that we use as a guide has slowly introduced time. It started off with just the hour, the next chapter we learned about 30 minutes, then the quarters, and finally we have reached five-minute increments. I've loved the slow progression and the constant review the curriculum has offered.
But I rarely use just our curriculum so we have been exploring other ways to learn to tell time.
Here are a few of our favorites.
Activites
What is Time?
Before you begin teaching about clocks, here is an important question to ask yourself. Does my child understand the concept of time? If not, these ideas by Wise Owl Factory is a wonderful place to start.
Telling Time Books
I LOVE these books from This Reading Mama. What afantasticc way to read and learn about clocks!!!
Construction Paper Clock
We also made this ingenious clock. It made so much sense to both my boys. It helped them remember which hand went with what number and being able to flip up a flap to see the five-minute increments was valuable.
Learn to Tell Time with Body Clocks
Rainy Day Mum has a great activity where children act out time with their bodies. If you have a kenthestic learner, this is a wonderful way to learn about time.
Sidewalk Chalk Clocks
This activity by Creative Family Fun get children outside building their own clock and moving around it with their bodies. I great way to teach time.
Play-dough Clocks
We loved This Reading Mama's play dough clock. We used this when we first started our study, and it was such a fun, hands-on approach. And who doesn't love playing with play dough during math?
Another Clock with Task Cards
This clock is from Playdough to Plato. You or the little ones can quickly assemble it and then use the task cards to work on telling time concepts.
Computer Time
Let's face it. Kids love math games that are online, and this fun one is a great way to work on telling time.
Learning Resources Time Activity Set, 41 Pieces

Telling Time: How to Tell Time on Digital and Analog Clocks

Eureka Telling Time Bulletin Board Sets To Practice Basic Time Concepts

Learn to Tell Time Through Games
Do – Dot Game
We also enjoyed playing this no prep game by The Measured Mom. Anytime I can bring in a game, I score major brownie points. This game was fun, and the different levels allowed both boys to play.
Connect Four Game
This game is similar to BINGO but with a twist. The children can find the game card they want so they can cover up the clock that works best for them.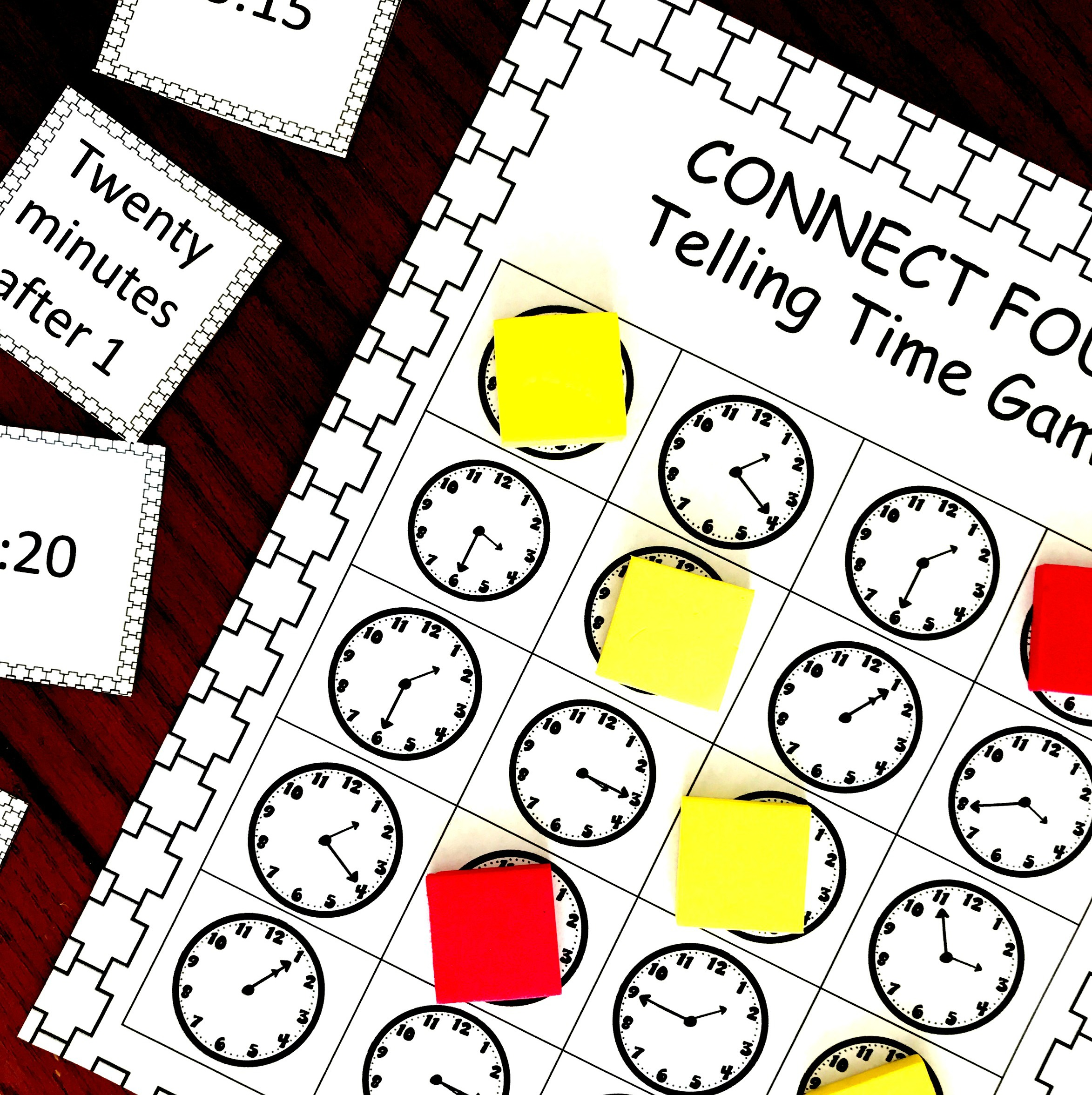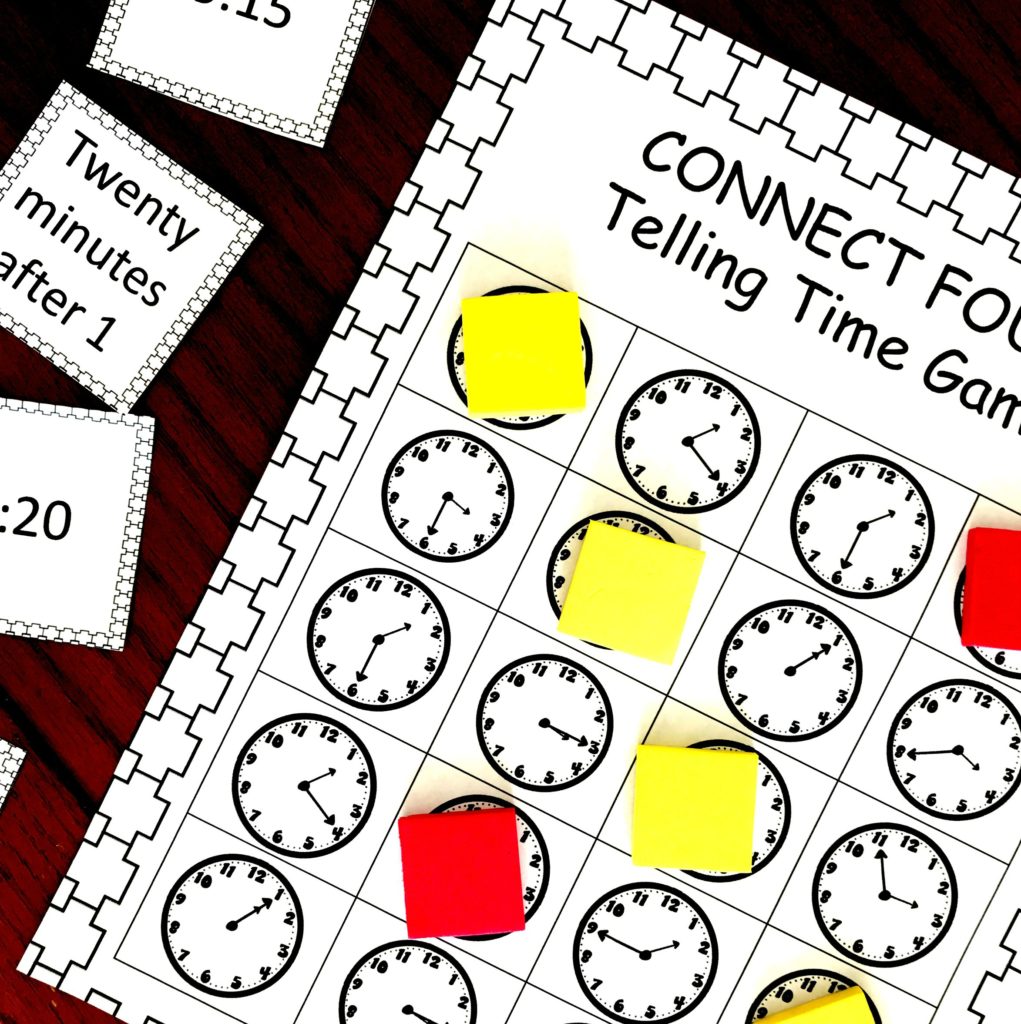 Bingo
This three leveled game starts with game cards to the hour.
The second level has children focusing on the half hour, quarter after, and quarter till. Digital clocks are used as well as the words.
Finally, there is a game that has children telling time in five-minute increments.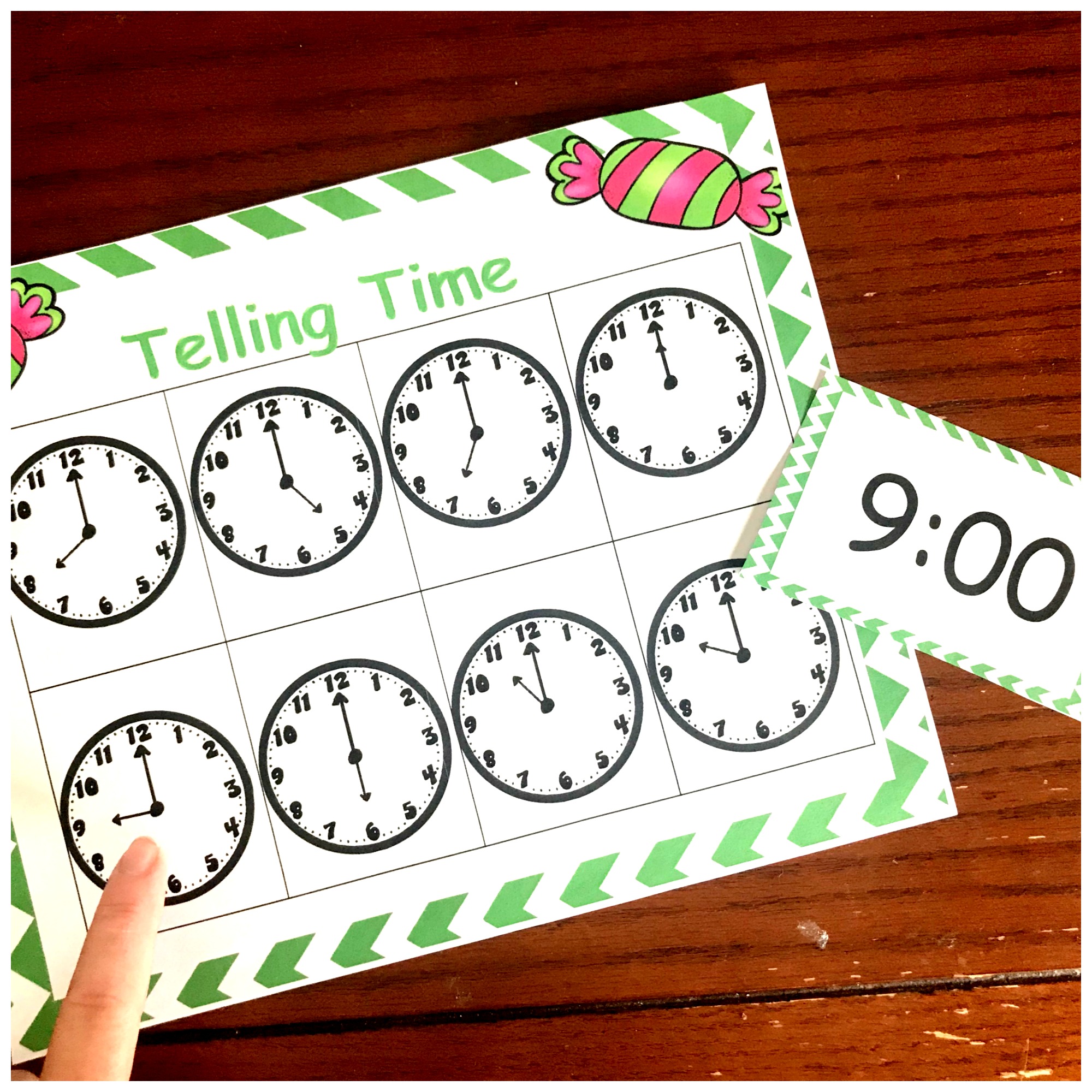 Christmas Telling Time Game
In this fun Christmas themed game children move around the board collecting presents to deliver. If they can deliver them on time….reading the clock correctly….they get to cover up the toy they delivered. The first person to deliver all the toys wins!!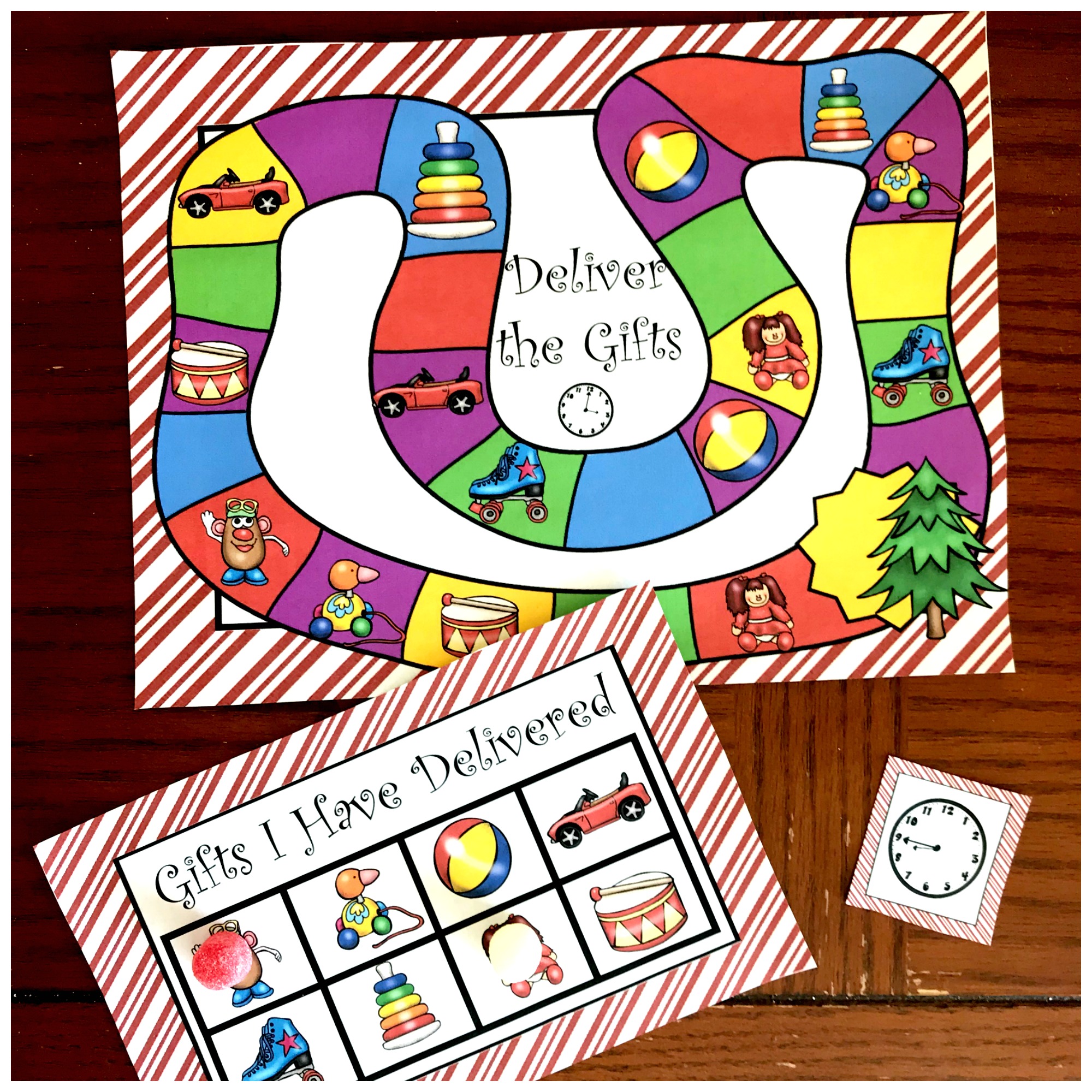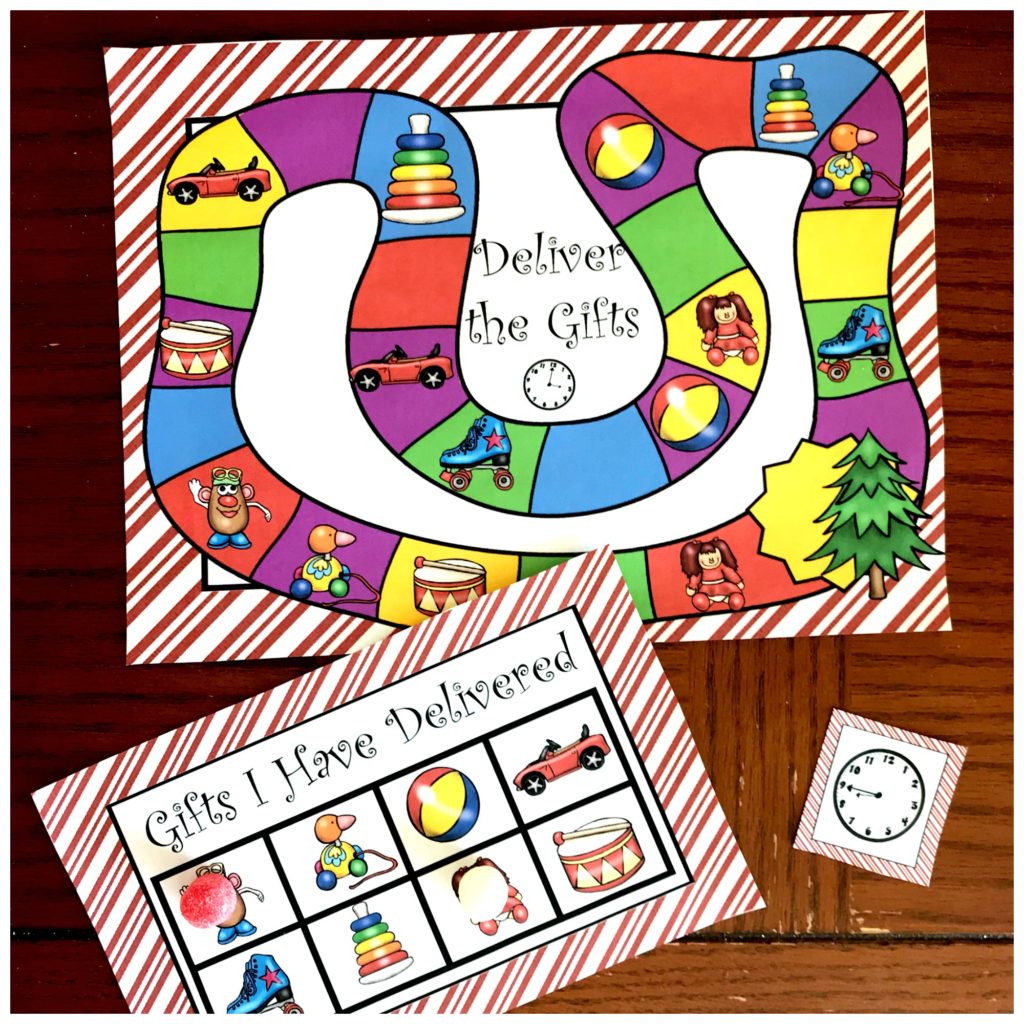 BUMP
This game from 123Homeschool4me has kids rolling a large die and then finding that time on the game card. It is another fun way to practice telling time.
Other Practice:
Telling Time Clip Cards
I love clip cards. They are a fun way to assess children's knowledge, and these are no different. What makes them special is that many of the clip cards have two answers. This help children develop a deeper understanding that quarter after three is the same thing as 3:15.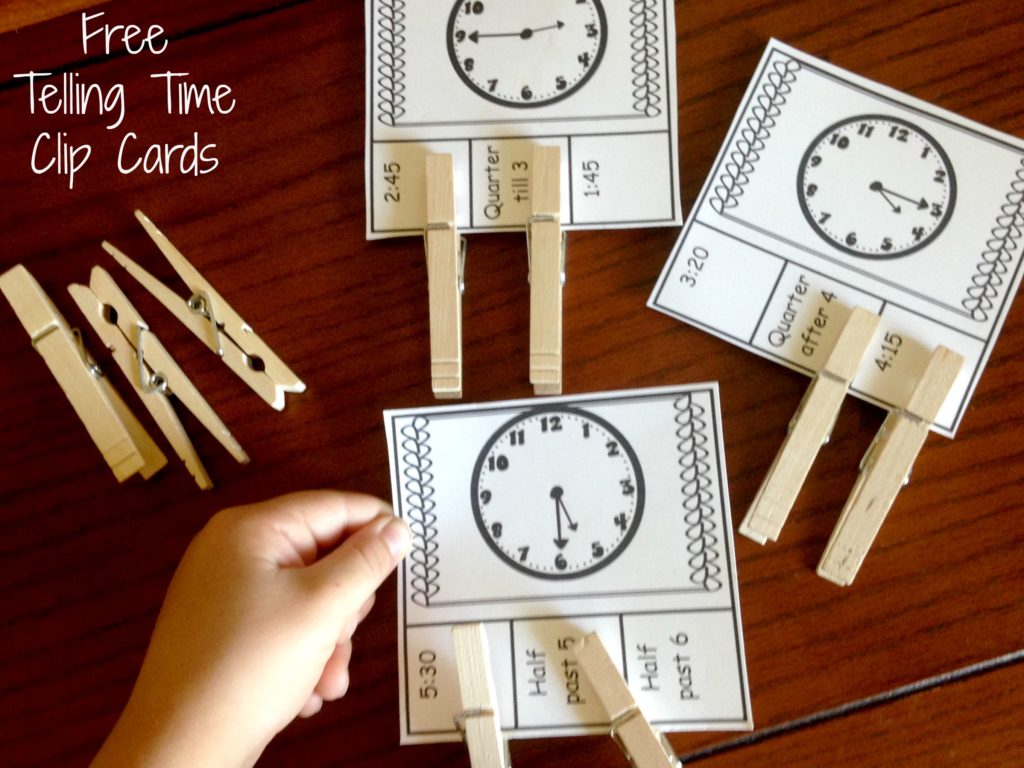 AM vs PM
This cut and paste worksheet challenges little ones to recognize what they do in the AM vs what they do in the PM.
Elapsed TIme Word Problem
Grab a number line, a map, and pencil for this fun word problem about when Santa will arrive. It is a unique way of playing with elapsed time that is visual and hands-on.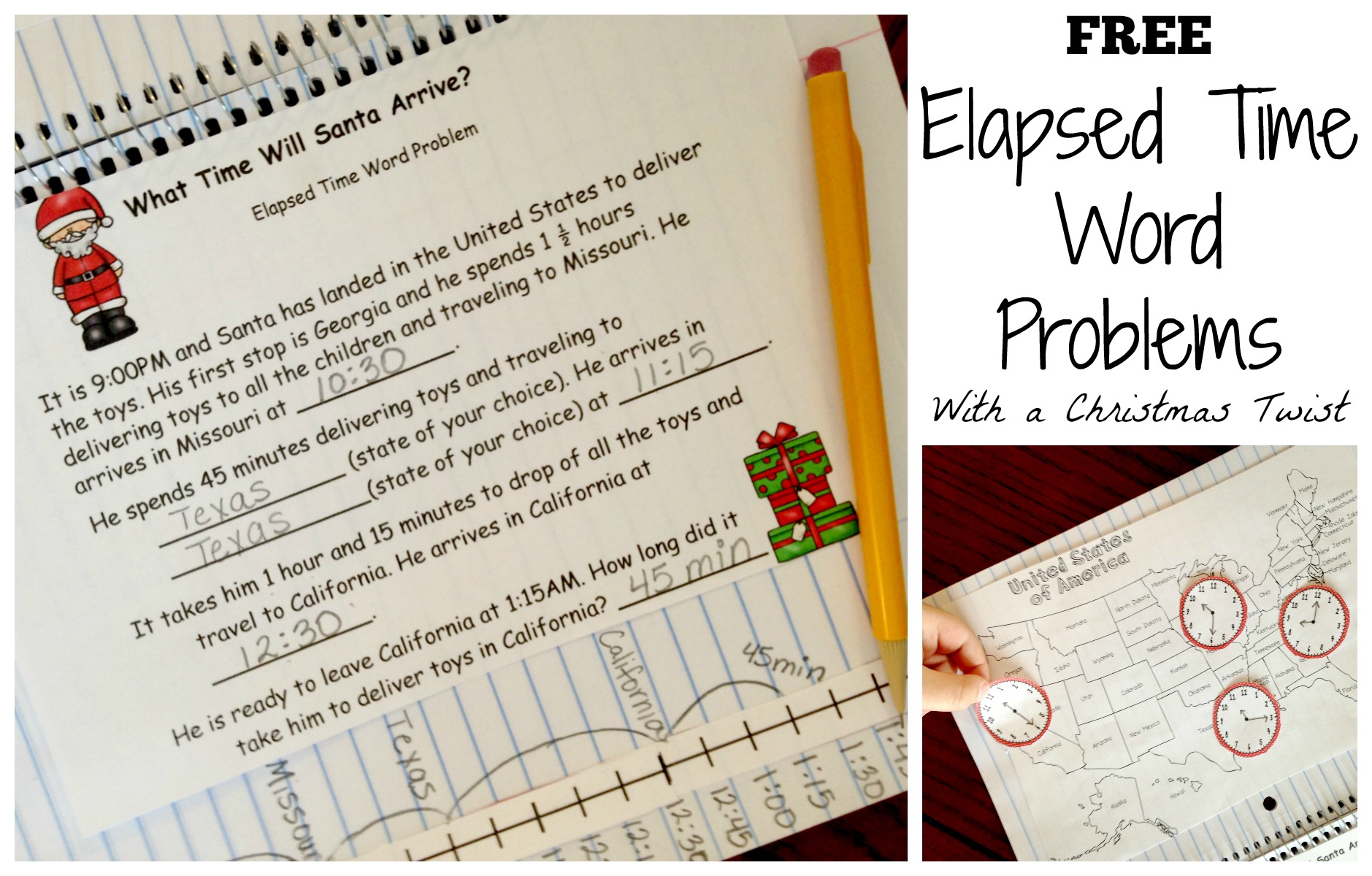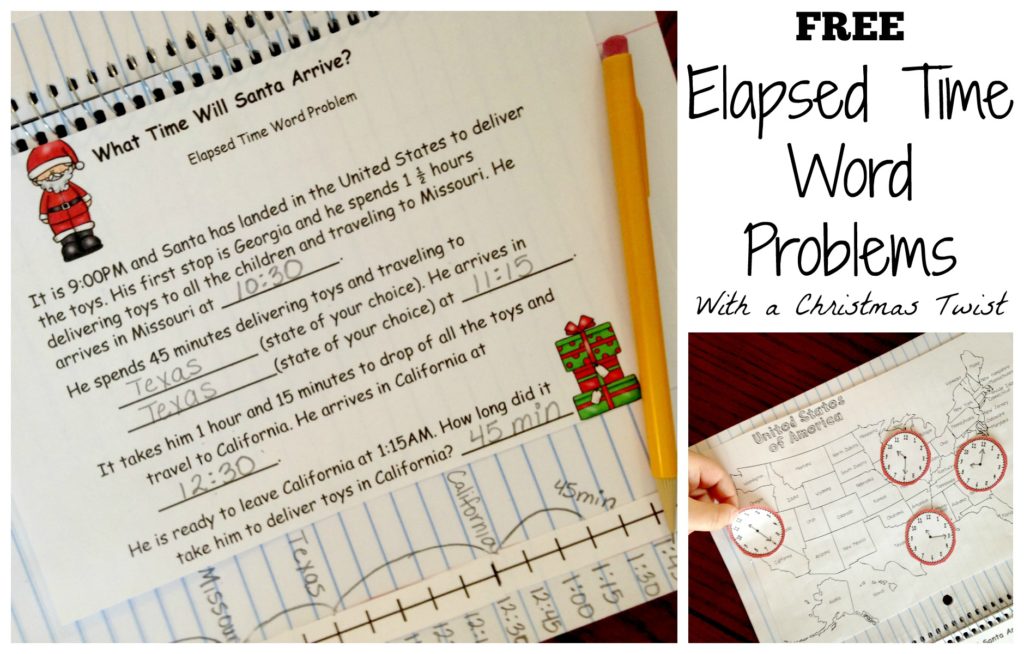 Telling time is such an important and fun topic to explore. Enjoy!
You've Got This
Rachel