Clock Learning For Kids (Clip Cards or Digital Learning Option)
Are you looking for some clock learning for kids? These clip cards have analog clocks and the children have to figure out the time as well as the sayings that go with it. For example, they may have to place clips on half-past 6 and 6:30.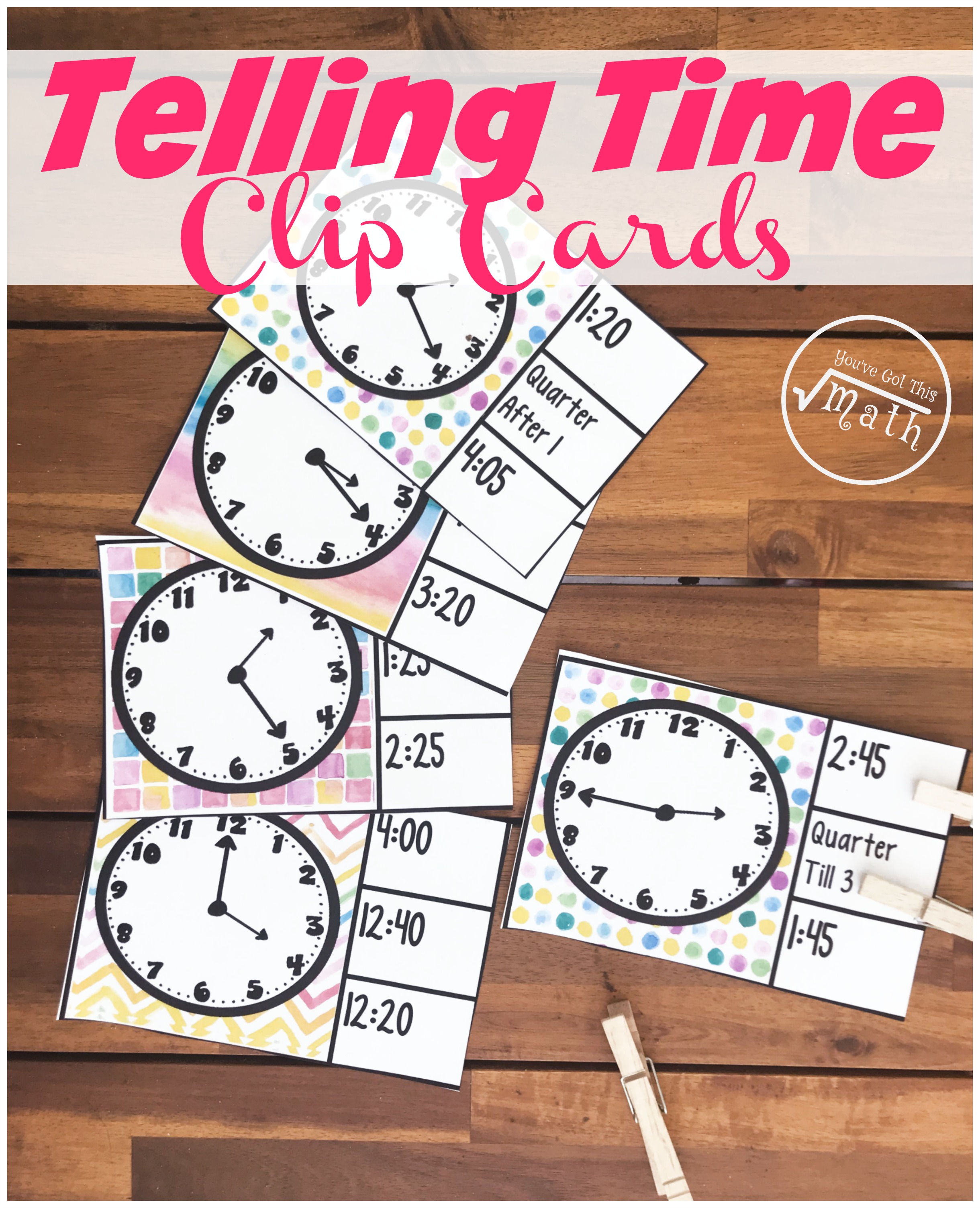 *This post contains affiliate links
Telling time. It is such a fun, but difficult topic for little kiddos.
We have spent a lot of time on it recently.
But even with all our practice, I've still noticed some inconsistencies as my kindergartner worked through the review questions. Wanting him to get practice looking at clocks and giving an answer, I decided to make telling time clip cards. They had enjoyed the quadrilateral clip cards so much, I thought this would be a great way to review and get in some extra practice.
I didn't want just the time on the cards, so I decided to throw in some language we had been working on. Many of the cards have two correct answers. They will have the correct time written like 5:15, but then your students may be able to clip a quarter after 5. I like it when there is more than one answer because it forces the students to analyze all answers. They can't just find one correct answer and then never look at the other choices. It also reinforces that there are other ways to say the same time. It is a great clock learning for kids activity.
Prep – Work
With just a little cutting, these guys will be ready for multiple uses.
First, print off the cards of cardstock paper.
Next, cut them out and laminate if desired.
Finally, grab some clothespins and you are ready to go.
If you are working with multiple ages, you can sort through the cards beforehand so that the kids are working on cards that match their level.
For example, my four-year-old was at the table too, so I sorted out the cards into two piles. His pile consisted of just the hour and thirty-minute cards. My kindergartner got the rest.
Clock Learning For Kids – How it Worked For Us
My little four-year-old did great telling time to the hour, and after a few cards, he was able to recognize on his own that when the long hand was on the 6, we were talking about 30 minutes. Toward the end, he even remembered that you could say 5:30 or half past 5. He was quite proud of himself for clipping both of the answers.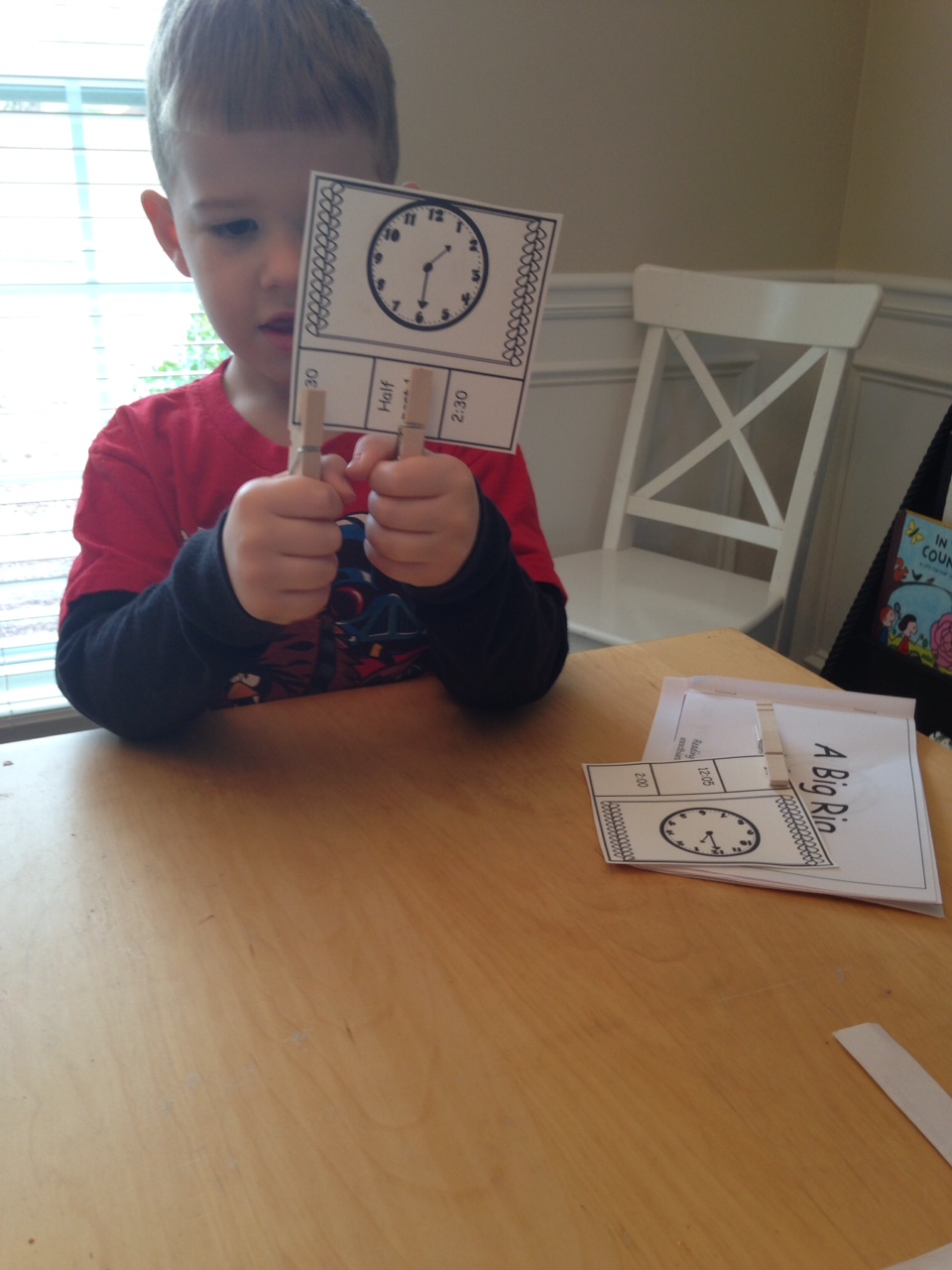 My kindergartner also did very well. He missed a few at the beginning, and it was a great opportunity to sit and talk about the misconceptions he was having. As we reached the end of his pile, he became quite efficient at clipping all the right answers. I was proud of how hard he worked, and how much he is learning.
Traditional Classroom
If you are in a traditional classroom, this activity would be easy to implement in a small group. Divide the cards up among the number of students in your group. Have the students place their clips on the right answer and show it to you. When they get it right, place the card in the pile of other student's. You can go till you run out of time, or they have completed all the cards.
Telling time is a life skill that needs to be reviewed often. Enjoy these telling time clip cards that are easy to grab as a quick review!
Or check out one of these other telling time activities.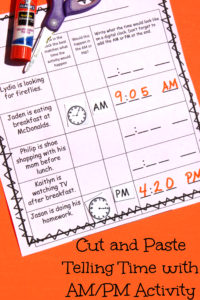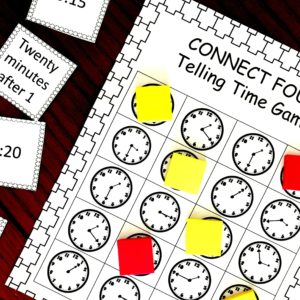 Want to really challenge students? Here is a logic problem that requires students to tell time.