Three Activities We are Doing To Prevent the Summer Slide
Keeping kids from losing knowledge over the summer can be hard. Check out three activities we are doing this summer to prevent the summer slide.
This post may contain Amazon links, other affiliate links, and links to other bloggers. There is no extra cost to you, but if you choose to purchase, I receive a small percentage. It helps with the upkeep of You've Got This Math and provides for my family.
The arms are crossed. His jaw is firmly set, and those bright blue eyes that I love clearly spell out what he is thinking. Without him saying a word, I know getting my 1st grader to write today is going to be a battle!
This scene has played out numerous times this month, and I think both of us are thrilled that today we are celebrating his last day of first grade.
To be honest, I'm tired! I'm exhausted from the small battles. Tired of planning, and stressing over if we've learned all that we needed too.
Summer is finally here! And seriously, I want to go hang out at the gym, take my exercise classes and then swim with my kiddos the rest of the afternoon.
That type of schedule may work with my almost second grader, but my upcoming first grader would lose so much. His reading has taken take off the past two months, and two months off would be detrimental to him.
But I have a plan! It is a simple one, one that will keep them learning and prevent the summer slide. Yes, they will be learning but I won't be planning…and if our trial run is any indication I won't be fighting any battles either.
I received a free six-month trial for this product, but the opinions expressed here are my own. 
We are loving this online math program. It starts off with a quiz to assess where the students are, and then the computer decides where they need to work. Then children spend 15 minutes a day working on problems that strengthen their mental calculation and algebra. They also get to developing problem-solving and critical thinking skills as they work through the customized lessons. Smartick has logic exercises….this helps them improve in logical reasoning and reading comprehension. It is 15 minutes of math that is tailored to the needs of your child so they are not getting frustrated.
Not that children need to be consistently entertained, but the main part of the work is just children answering questions. As they get problems correct, they are awarded points. These allow them to "purchase" digital items for their virtual home. The points also allow them to play math games, which my boys have loved.
I had another blogger recommend this to me, and my children love it. This program also quizzes the child at the beginning to see what level to start them on!!!
Then they have short animated reading lessons to teach them about a new sound, etc.
Next, they get to play a game to practice their newly learned reading skill.
https://youtu.be/nuPX94vbXfM
We tried out the free seven-day trial and my boys have asked to play it every day.
My two negatives on Nessy….I only wanted this for the summer, but their only option for a family membership was to pay for the whole year. Also, going from a free membership to paid was a pain. I almost gave up, but my boys liked it so much I figured it out!
(Of course, we will be visiting the library and reading "real" books this summer too!!!!)
Lastly, we will be finishing up our Standing Firm Bible Study. I'm all for them being in Scripture and learning more about God's word, that is the main reason I wrote the study. BUT I also have some ulterior motives.
This Bible Study has my children memorizing scripture (keeps those brains engaged),
drawing pictures about what they have read or I read to them (reading comprehension),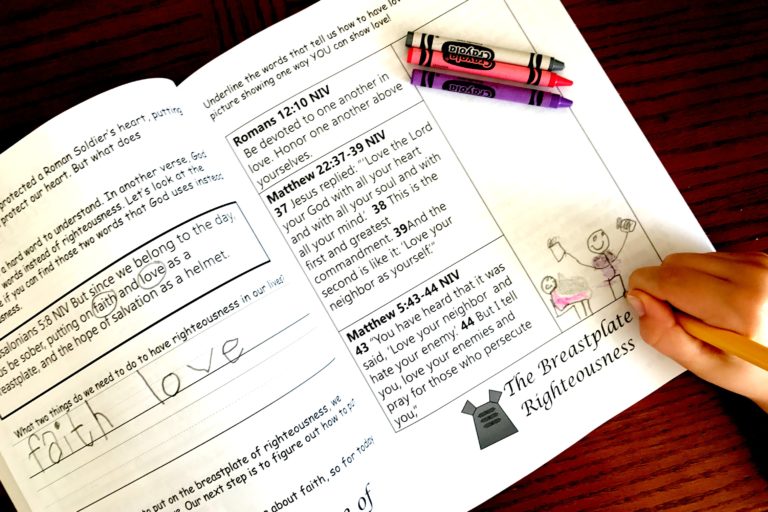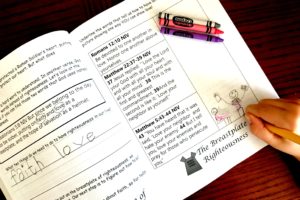 and writing out the verses (handwriting practice).
So far, my children have been excited when we have pulled this out….so I'm thrilled to finish this up and keep them writing during the summer!!!
I hope you thoroughly enjoy your summer, get some rest, and find a couple of ways to stop that summer slide!!
You've Got This
Rachel