4th of July Coloring Pages | 10 Free Printable Coloring Sheets
July 4 Coloring Sheets
If you're looking for a fun way to celebrate the Fourth of July, consider printing out 4th of July coloring pages and using them to create a festive atmosphere. The freedom and independence of our country is celebrated around the world, and there's no better time than now to celebrate it with your children.
By creating a festive environment with coloring pages, you can invite your neighbors to your house for the Fourth of July, or simply enjoy some great food.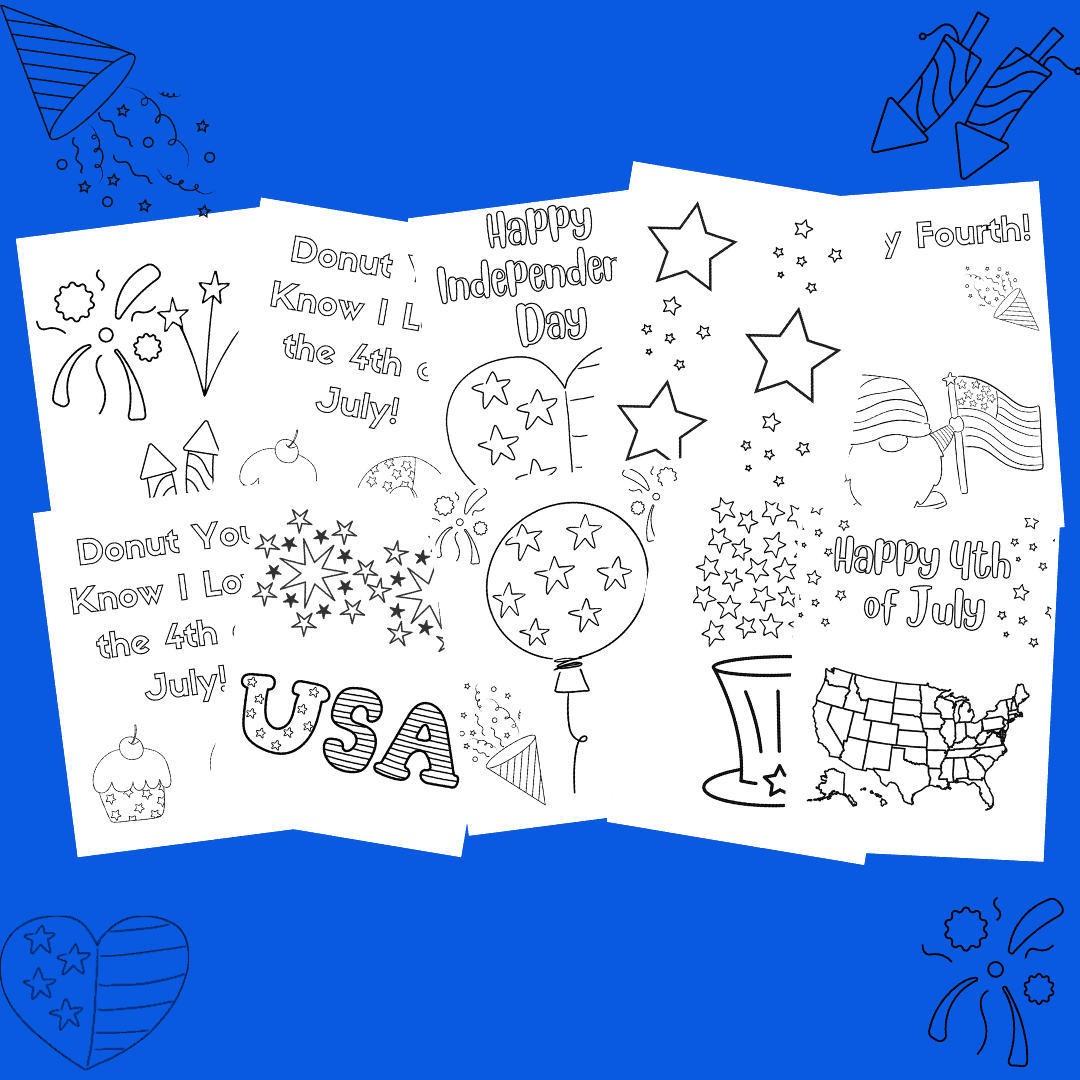 July 4 coloring sheets
If you're looking for a fun and patriotic way to spend your summer vacation, you can print out free 4th of July coloring pages. These patriotic images feature fun and colorful Fourth of July activities like building sandcastles, swimming, and toasting marshmallows by a campfire. These patriotic coloring sheets make great holiday decorations.
Coloring pages can provide hours of fun for preschoolers and children of all ages. You can find free 4th of July coloring sheets on websites like mine. There are many great designs to choose from, such as a firecracker with a silly face, a Fourth of July majorette, and Uncle Sam with a burger. These pages can be printed individually or in groups.
If you don't have access to a printer, you can download the coloring pages to your computer and go to the library to print.
While printing out free 4th of July coloring pages, remember that they can be shared with others. Coloring pages can help children focus on details and relax. Having a printout of their favorite Fourth of July images can be a great way to celebrate the holiday.
If you are going to be outside during the fireworks, try to plan your picnic or barbecue around the coloring sheets. You will be able to enjoy the beautiful fireworks and the fireworks display while your children are busy doing something productive.
July 4 coloring pages
You'll find a variety of different designs on 4th of July coloring pages. One design features a patriotic torch and the Statue of Liberty, while another features young people marching on the occasion. While coloring the page, your child will be able to identify and spell the words United States of America. Some pages even include musical instruments, such as the drum and the flute. And for younger kids, a 4th of July coloring page can help them learn the name of the country.
A few popular images include the Statue of Liberty and the American Flag. This is an especially good choice if your child is just beginning to learn how to color. A picture of Uncle Sam wearing a red, white, and blue cap will help your child master hand-eye coordination. You can also find videos of previous fireworks displays on YouTube. These images are especially fun for preschoolers, as they will be able to learn how to spell the phrase while coloring.
If you want your child to learn about the history and traditions of the 4th of July, download 4th of July coloring pages and have them colored. These pages are free to download and print. You can also share them with others. They can focus on the details and color while letting go of worries. If you want your child to enjoy the celebration, you can download free Fourth of July coloring pages from the Internet and share them with your child.
Free Printable July 4 Coloring Sheets
Lisa Lightner is an award-winning and nationally-known Special Education Advocate and Lobbyist who lives in suburban Philadelphia. She has or is serving on the Boards of numerous disability and education related organizations including the Epilepsy Foundation and PA Education Voters. She also has testified before State House and Senate committees relating to special education issues and education funding issues.