6 Mother's Day Coloring Pages | Free | Printable
Mother's Day Coloring Pages
It's almost Mother's Day, so shout out to all the Moms out there, and those who stand in and act as Mom. Honestly, this day is more special to me than my birthday. I grew up without a Mom, and with a stepmom I wasn't too crazy about. (actually, that's a very sanitized way of putting it–the truth is she was abusive but thankfully she's no longer in my life)
Anyway, for me, once I had kids, I decided that this was forever going to be MY happy day and no one was going to ever ruin it for me again. Most years, we don't do anything besides chill at home and that's just fine by me.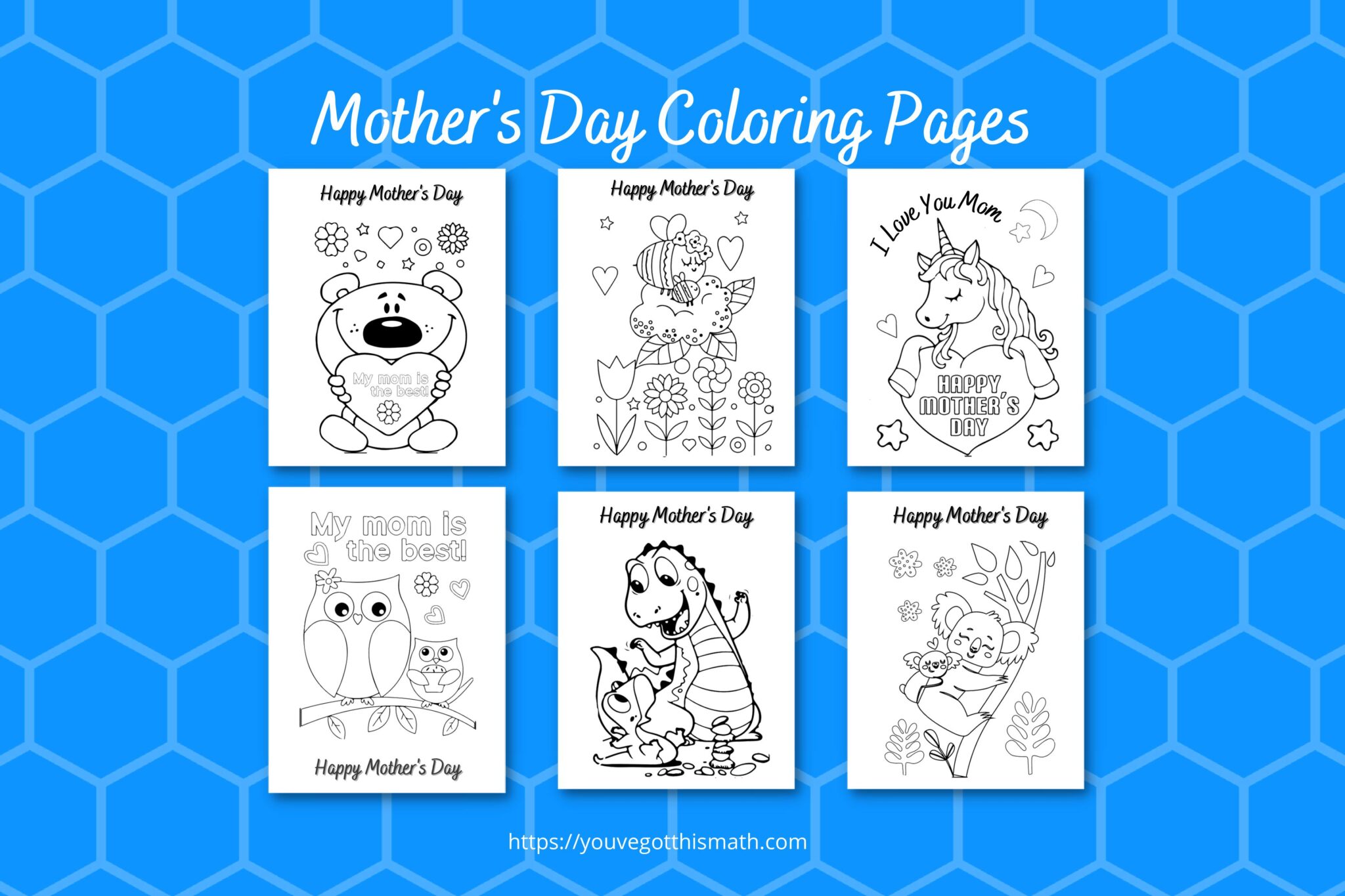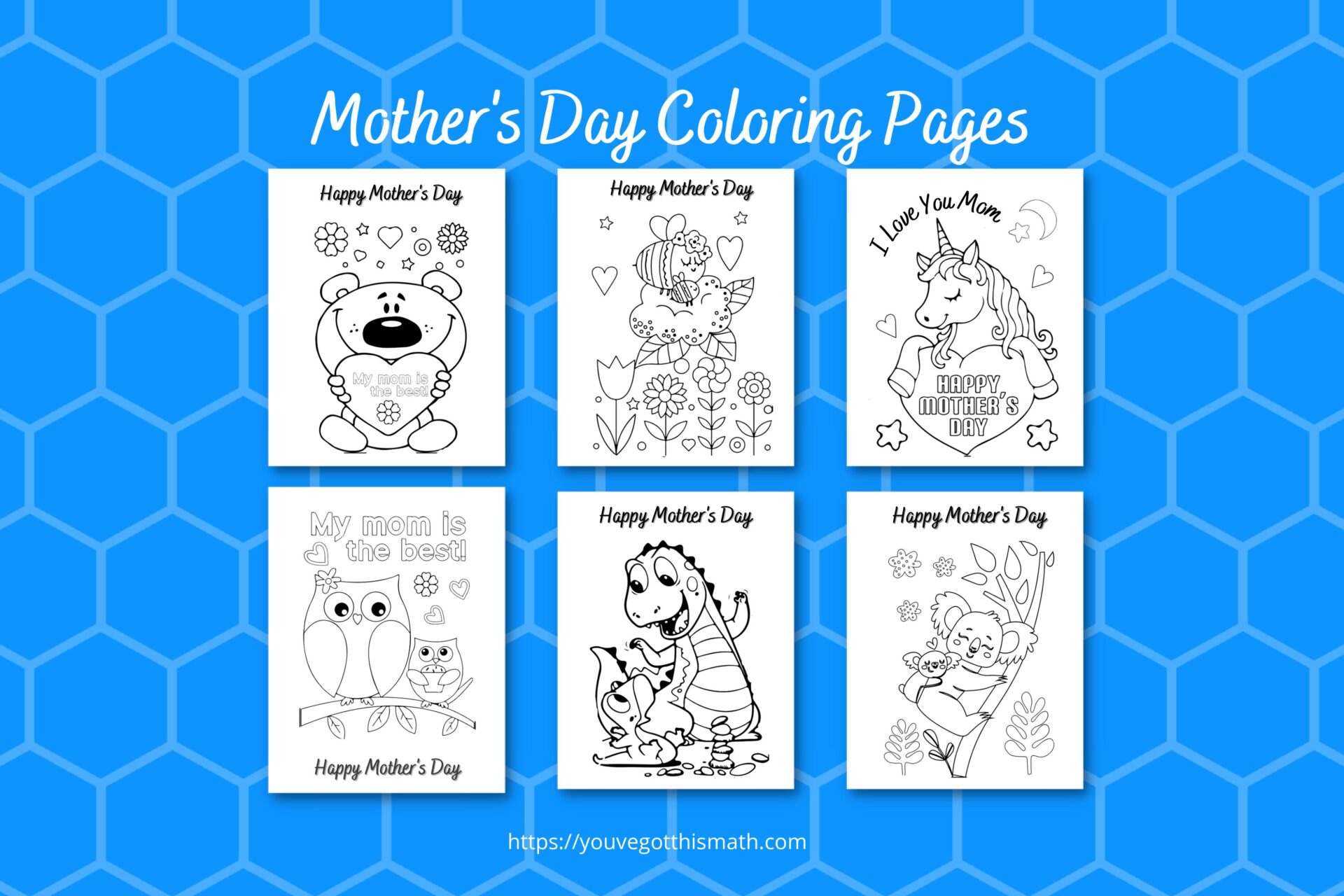 My boys are teenagers now. I don't get macaroni necklaces or anything like that anymore. I'll likely get a handmade card, but that's fine. I'd be thrilled if they downloaded one of these Mother's Day Coloring Pages, printed it and signed it to give as a card.
And, if you scroll through the printable pages before downloading, you can see that there is a little something for everyone–bumble bee, dinosaur, unicorn coloring pages and more.
Just yesterday, my sister-in-law invited us over for brunch on Mother's Day. All of our kids are teens now, but if you're having a family gathering, these coloring pages for Mother's Day will make a great "busy" activity for kids.
Tell a dad or two to wrangle them in a room with some crayons for a bit, and let the Moms relax in peace.
The Friday before Mothers' Day, these also will make a good free time activity for the classroom.
Here are the images for you to view before downloading.
Printable Mother's Day Coloring Pages
If you're having trouble downloading or printing these Mothers Day Coloring pages, make sure you know where downloads go on your computer. My site is safe and secure, but some site administrators may have high security settings on downloads. In schools, most teachers have their own file folder where downloads go.
Good luck, have fun, and Happy Mothers' Day!
Lisa Lightner is an award-winning and nationally-known Special Education Advocate and Lobbyist who lives in suburban Philadelphia. She has or is serving on the Boards of numerous disability and education related organizations including the Epilepsy Foundation and PA Education Voters. She also has testified before State House and Senate committees relating to special education issues and education funding issues.