Short e Sound | cvc Words | Free Printables | Puzzles
Short e Sound Printable Puzzles
Teaching children to read is an adventure. Some children will pick it up almost instinctively, while others need practice. These little guys need hands-on activities and multiple exposures. You can play games, or use clip cards.
CVC word building puzzles are another way to allow children to practice letter sounds and putting those letter sounds together to make a work. Or to practice sounding out words.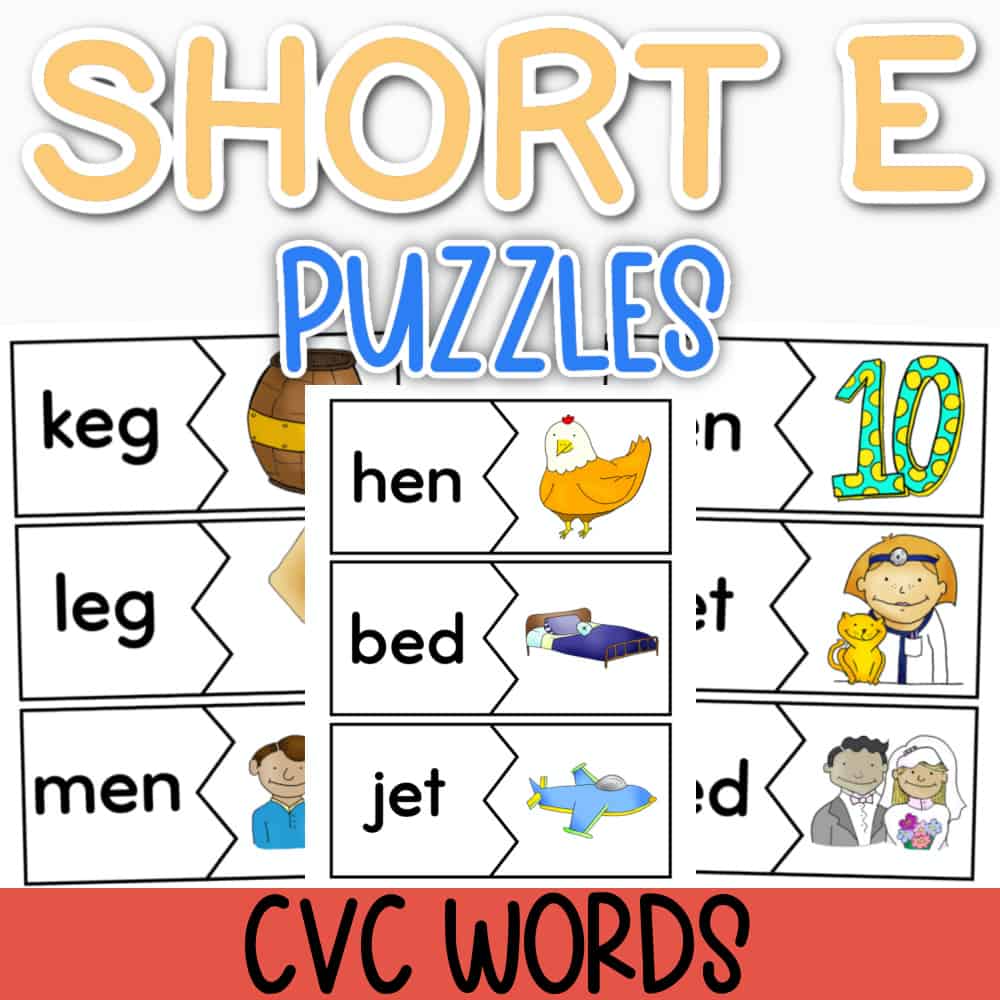 Preparing the Short e Printable
First, print off all the puzzles on card stock.
I recommend cutting, then laminating.
After that, I use velcro dots. I put half the velcro on the puzzle pieces and the other half on a piece of plain, laminated card stock.
Directions for using Short e Word Puzzles
There are a couple of different ways you can do this, and it all depends on the level of your child.
Short e Words
If your child or students are independent, you can simply spread all the pieces out and place the pictures in a pile. Then the students will draw a picture card, find the match and match them.
CVC Short e Words
Sometimes, a lot of letters may overwhelm a child. In this situation, you could choose one or two puzzles at a time to complete.
Short e Printables
If your little one is struggling with sounding out words, then you want to support as much as possible. I would recommend working with them and completing the puzzles together.
Then help the child say the word the picture represents. Next, you can help them say the sounds, and then figure out what letter they represent.
First, have the child say the name of the picture.
Next, have them make the beginning letter sound.
If they don't automatically identify it, you can follow up with prompting them to tell you what letter the sound represents.
Now, have them find that letter.
Continue with the vowel and then the final consonant.
Finally, finish up with either helping them or modeling how to sound out the word.
Have fun practice spelling and reading CVC words with your young ones.
You've Got This!
Short E Sound Printables