10 Free Star Wars Coloring Pages | Dot to Dot | Printable
Star Wars Coloring Pages
As a young kid growing up in the 1970s, I had no idea that Star Wars would grow into what it has become. One of my husband's biggest regrets is that he gave away (maybe threw away?) his Star Wars figurines. Have you seen how much those things sell for these days?
We're not Star Wars superfans in this house, though we are fans. I think we've seen all the movies and we have a ton of the LEGO sets. My husband and son did the Jedi Training Camp, it was something to do with kids in Orlando when we were there. My other son and I went to Sea World that day, because we are Sesame Street superfans, and they have a Sesame Street section.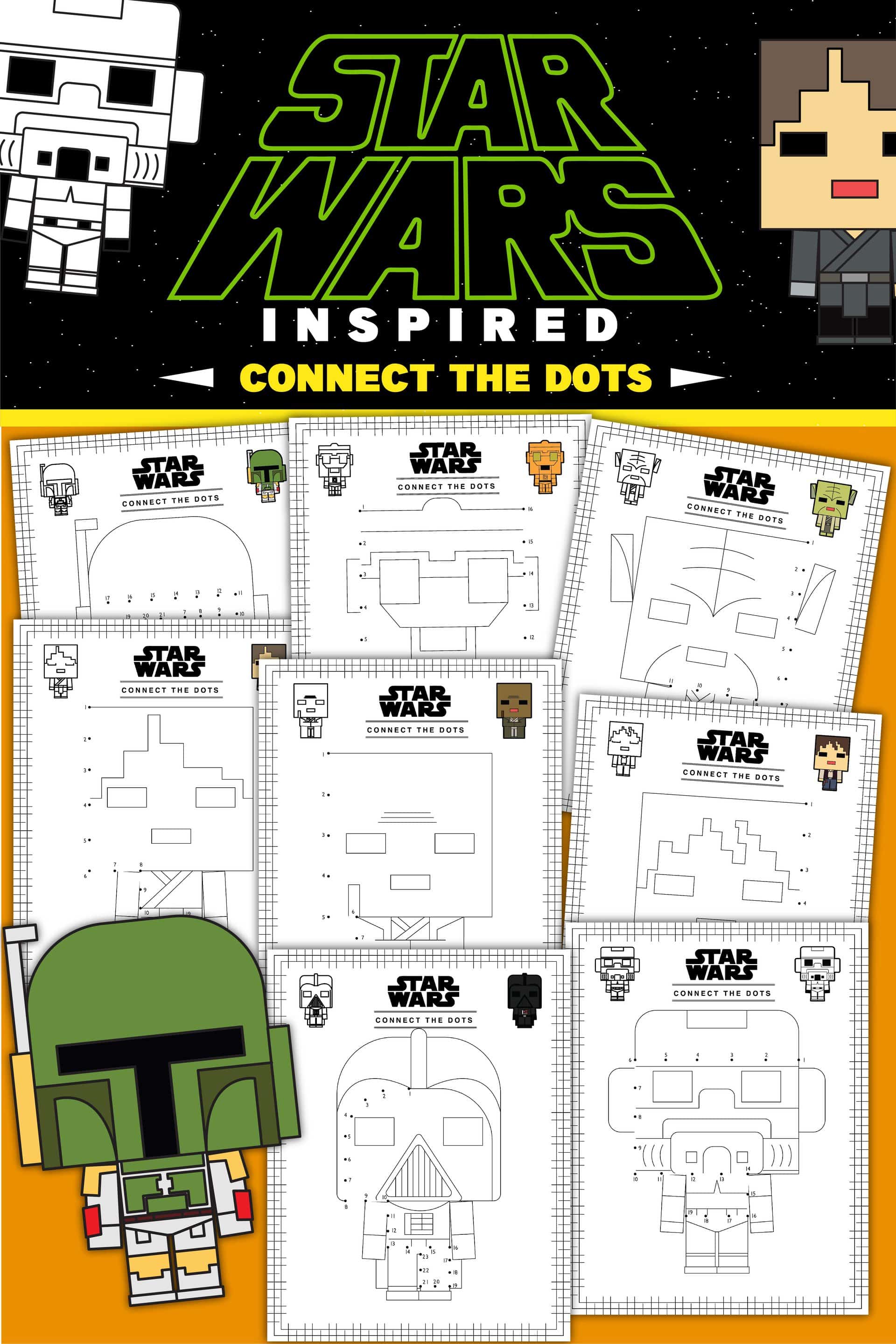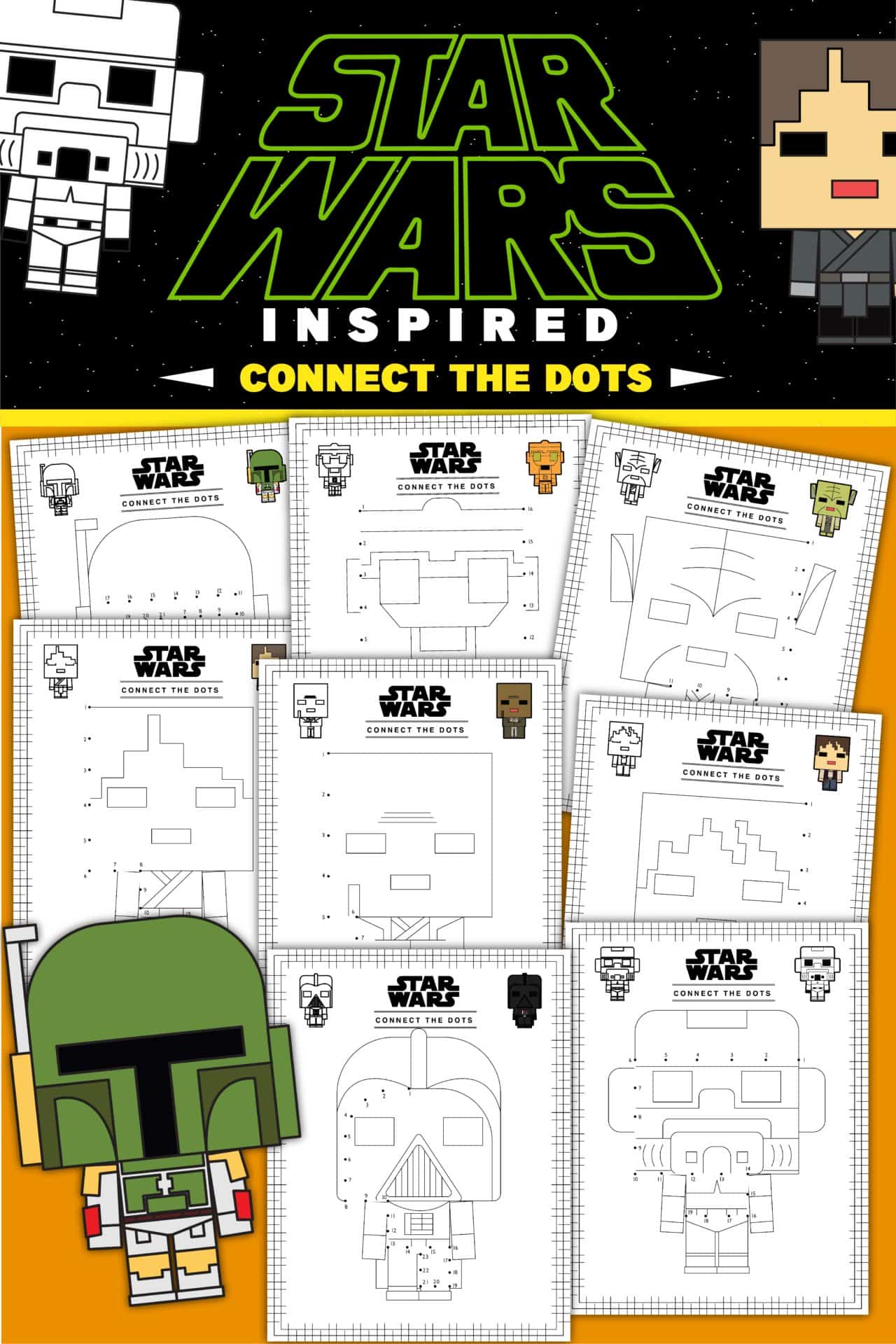 But, these Star Wars and Minecraft inspired coloring pages are a great filler activity for your little Star Wars fan.
I love dot to do activities because they reinforce counting. And fine motor, following directions and more. But doing a dot to dot worksheet is a very sneaky way to get kids practicing their counting and they don't even know it.
So, without me blathering on and on about this….download and print these free, printable Star Wars coloring pages.
You can use the viewing window to see which ones you want to print before printing them. If you are struggling with downloading and printing them, scroll down and I have instructions and a graphic explaining how to do it.
Free Star Wars Coloring Pages
Here they are, 10 free Star Wars dot to do printables.
Lisa Lightner is an award-winning and nationally-known Special Education Advocate and Lobbyist who lives in suburban Philadelphia. She has or is serving on the Boards of numerous disability and education related organizations including the Epilepsy Foundation and PA Education Voters. She also has testified before State House and Senate committees relating to special education issues and education funding issues.