Alphabet Task Cards | Free Printables
The alphabet. It's the foundation for teaching children to read. to help children, we are going to introduce here the alphabet task cards. Without a firm grasp of the alphabet, children will struggle as they learn to read. As parents and teachers, our job is to find ways that engage our children and help them learn their letters in a fun engaging way. here, our alphabet task cards will work. Here is one activity that they may enjoy.
---
Preparing Alphabet Task Cards for Children
Our children will be able to learn the alphabet very easily and interactively with the help of these task cards. This approach is quite successful. This method should assist your young champ in learning the letters and laying a solid reading foundation.
Prep Work
There is very little prep work for this activity, and if you print them on cardstock and laminate they will last a long time.
Print off cards
Cut them out
Gather up a cookie tray and magnetic letters
That's it! Now you are ready to go.
---
Instructions for Alphabet Task Cards
Before I sat my three-year-olds down with me, I made sure I had every letter of the alphabet out. My little ones do great sitting down and doing activities with me, but if I'm digging for letters or getting materials together I've lost them. I put four of the task cards on the cookie sheet and then placed six letters next to them. I pointed to each picture and they would tell me what it was. Next, I asked them what letter the picture started with. They then would locate the magnetic letter and finally place it in the square on the task card. For our last step, we would "read" the word. I would say the word as I ran my finger under it. Then I would have each of my little ones "read" the word while I guided their finger under the word.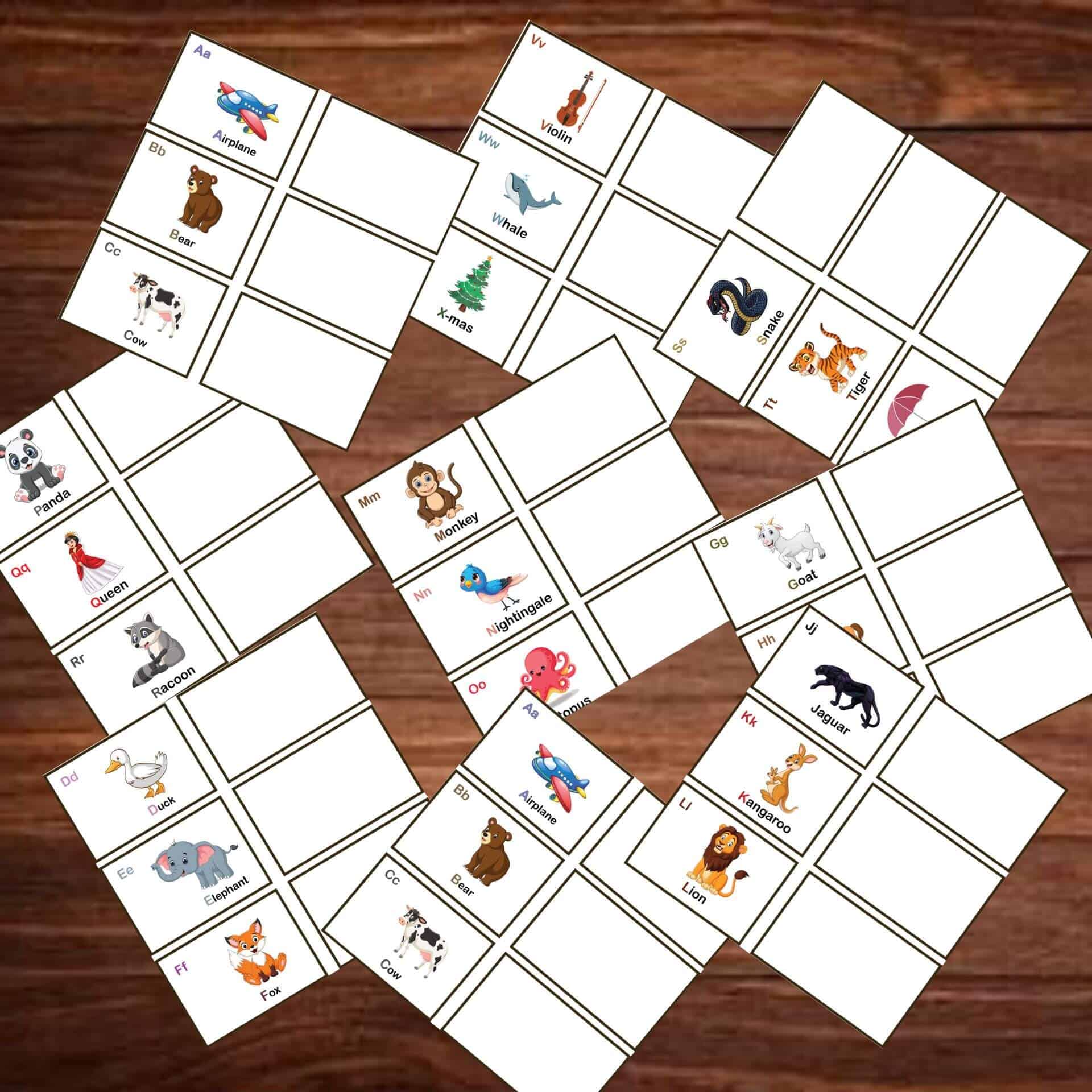 ---
Skills You Are Building
Vocabulary – As the children look at the pictures and say the words, they build vocabulary. Some of the pictures like "cat" will be familiar to them. Others like igloo, x-ray, or jellyfish may be new for them.
Speech – My little girl has struggled with her speech. This activity gives me a wonderful opportunity for her to practice saying specific words. It is even great for her twin brother, who speaks very well for his age. But like most three-year-olds, there are words that he doesn't pronounce correctly. Again, as we are "reading" words he gets to practice saying them correctly.
Beginning Sounds – Obviously, as the children are saying the words and finding the letters that it starts with they are practicing beginning sounds.
Letter Recognition – Since our little ones our having to find the magnetic letters to place on the task cards, they are working on letter recognition.
---
Download Free Printable PDF
Download the following PDF and play with your kiddo with joy.
Once we finish these task cards, we will be moving on to another alphabet cookie tray activity and then a baseball alphabet sort. I love this time with my twins, and love seeing them learn! If you have any kind of questions or suggestions, feel free to write them down in the comment box. I hope these activities help you and your children too. You've Got This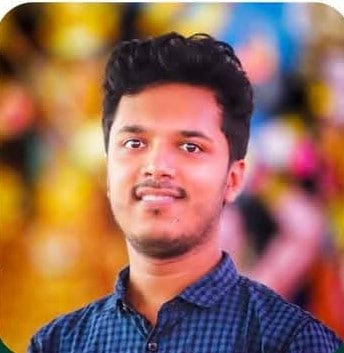 Hi there! This is Souptik Roy, a graduate of the Bangladesh University of Engineering and Technology, working as a Content Developer for the You Have Got This Math project of SOFTEKO. I am a person with a curious and creative mind. After finishing my Engineering degree, I want to explore different fields. This is why I am working here as a content developer. I have a massive interest in creative content writing. When I find that someone can learn something from my articles, this gives a lot of inspiration. hopefully, you will find interest in my article, if you have a child and want to teach them math with fun.