FREE Saint Patrick's Day Counting Books
The finger flies over the counting bears and the words one, two, three are being mumbled.
Everything sounds great, but the words and the finger pointing aren't matching at all. In the time it takes my little girl to get the word one out, she has already pointed to 2 bears.
Obviously, our one-to-one correspondence still needs work, and I plan on using these Saint Patrick's Day Counting Books to help.
*This post contains affiliate Amazon links and affiliate links for other bloggers.
Saint Patrick's Day Counting Books
This subscriber freebie includes 10 emergent readers that focus on one number at a time. There are pictures of gold coins, shamrocks, a hat with buttons on it, and green cupcakes for our little ones to count!
The wording is the same throughout all books, and periodically I let my kindergartner read them to my three-year-olds to practice the sight words there, is, and on. It wasn't long, and my twin boy was "reading" along with him!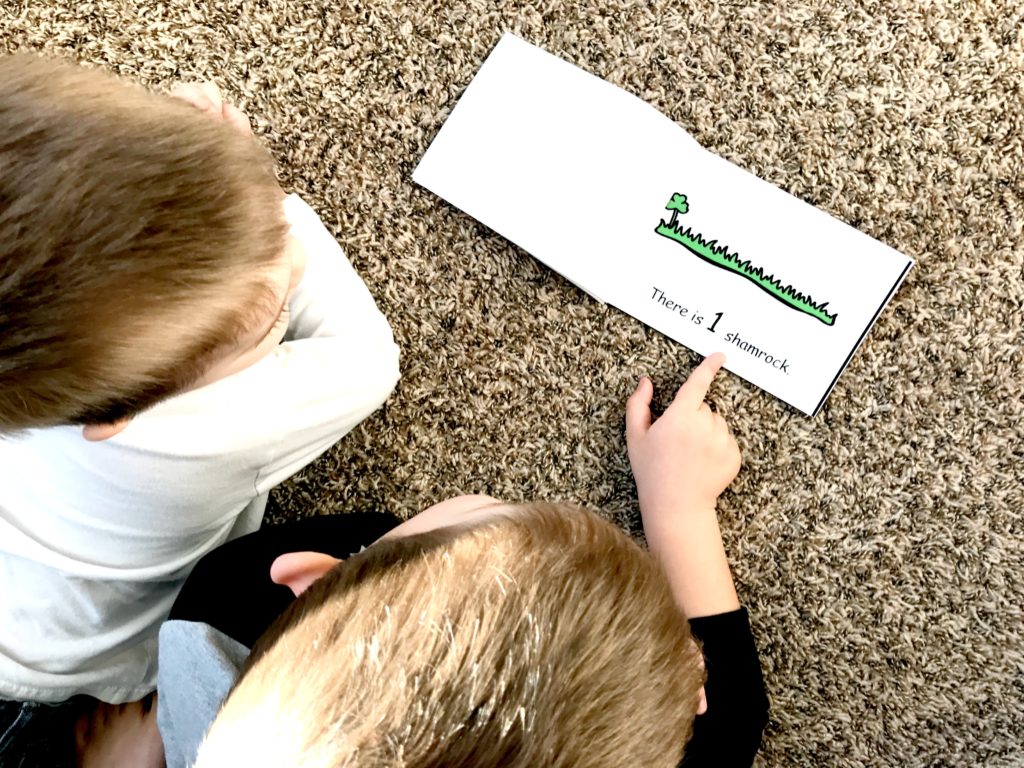 Prep-Work
There is very little prep-work for these books. Simply print the books off, cut out the pages, and staple them together.
How to use
While my boys were working on an independent activity, I gathered up my twins so we could read together. The first time I would just read the story to them pointing to each word. We would then read the book one more time. This time we would stop at each picture and count. For now, I'm having to help them move their finger so that they are pointing to the object and counting it at the same time. We are definitely beginning to see some improvements in this area, though.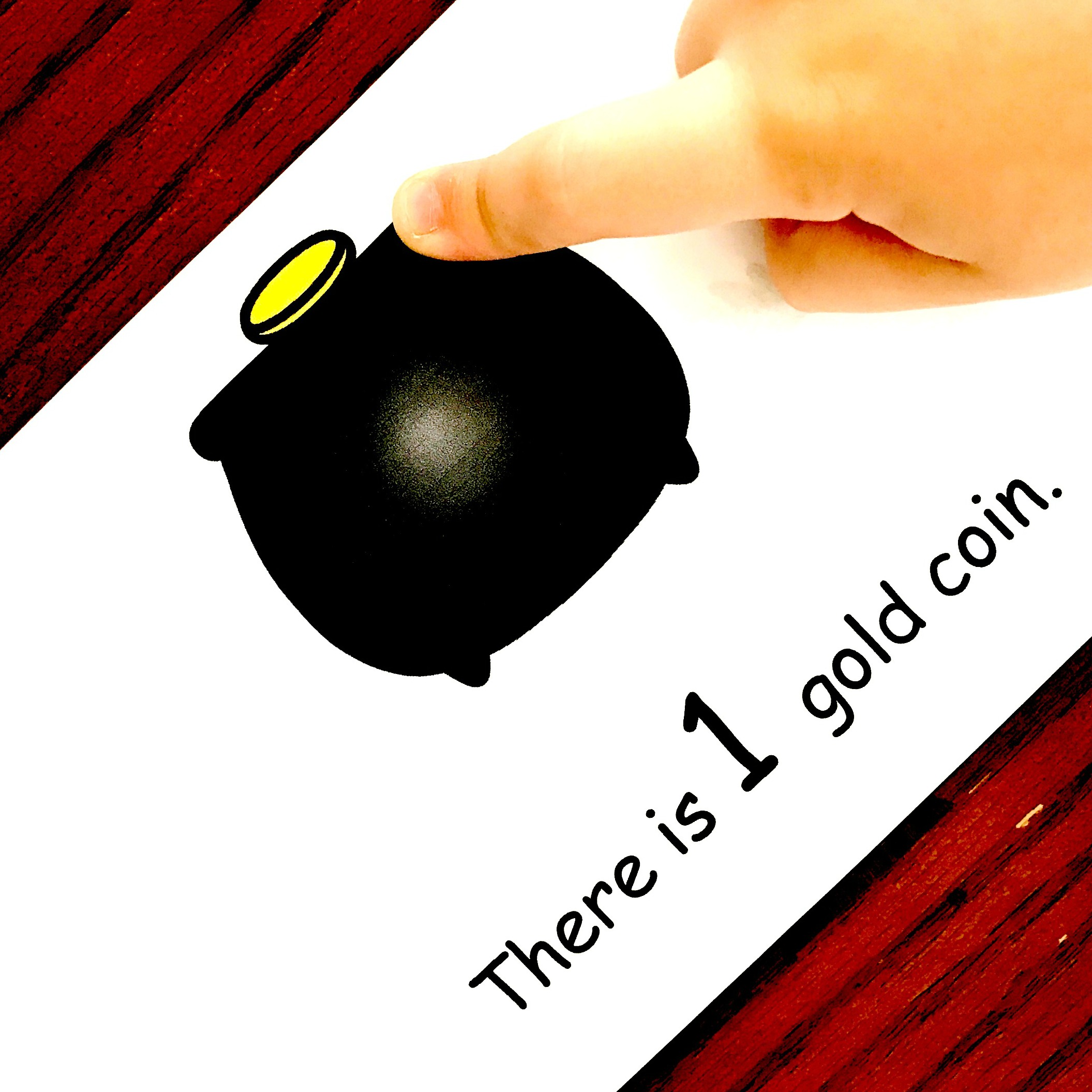 We would end each reading time counting real items such as bears, buttons, or even these transportation objects. I would begin by asking them to get out the number of items we just worked on. It is quite easy to get out one object, but as the numbers get higher it became more difficult!
We definitely have more work to do to master one-to-one correspondence, but we are on our way.