5 FREE Cut and Paste Printables for Missing Numbers on a Hundreds Chart
These hundreds chart with missing numbers are a fun way to build number sense and place value skills for the numbers 1 through 1,000.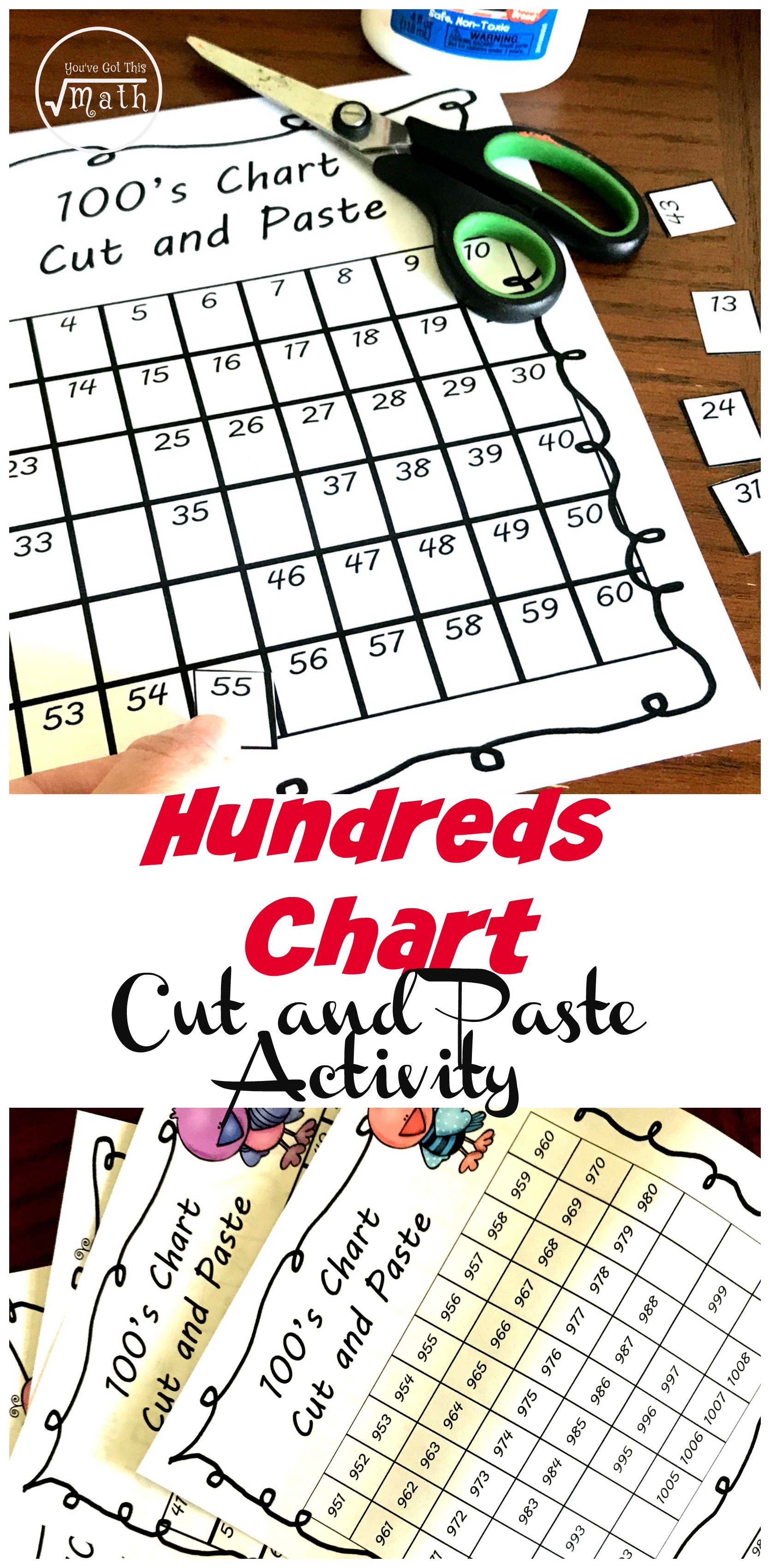 My quest right now is to provide my first grader with as many numbers chart and base ten block activities as possible. We are still working hard on building number sense and these are just a few of my favorite tools to do this.
So today, he will be working on some simple cut and paste activities using the hundreds chart….and I wanted to share them with you.
Prep-Work:
These hundreds charts with missing numbers require very little prep-work.
Simply print off the ones that meet the needs of your kiddos.
Then gather up some glue sticks and scissors and you are ready to go.
Hundreds Chart with Missing Numbers
The purpose of these sheets is to help children work on counting, recognizing numbers, and building number sense.
Most of the sheets have been planned so that you can focus on adding 10's and subtracting 10's while figuring out the missing numbers.
In this example, you can see that all the number around the 100 are missing. If you sit down to do this with your children, you can talk them through it…..and this is where the number sense and place value building comes in.
First, you could ask….."How would we figure out this number?" (Point to the empty space to the left of the 100)
"Well, we subtract one so that is 99!"
"Ok, how do we figure out the number above 99?" would be the next questions you can ask.
"We subtract 10!"
And if your child has problems with this, grab a few base ten blocks and let them see what happens when you take away one. You can also prove to them that 10 less is really 89!
How High Do They Go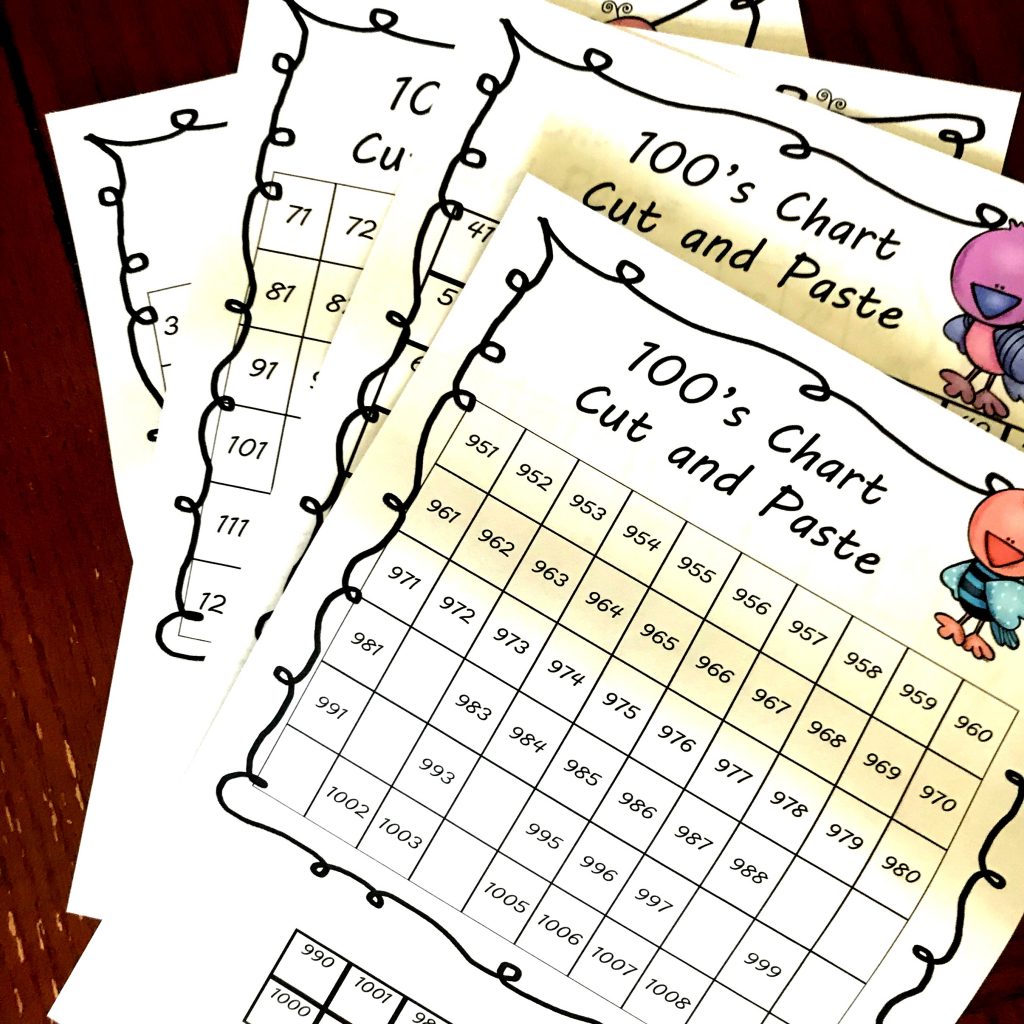 There are sheets that work through the 200's, 300's and all the way up the 1,000's. As you can see in this sheet, the students are focusing on the numbers that leading up to 1,000. It is always a hard jump going from 99 to 100 or 999 to 1,000.
Each cut and paste activity gives children an opportunity to practice this concept. It allows them to count, see the numbers, and learn what comes next!
It helps them learn number sense.
You May Also Like:
A fun number puzzle game that uses the 100's chart as a game board.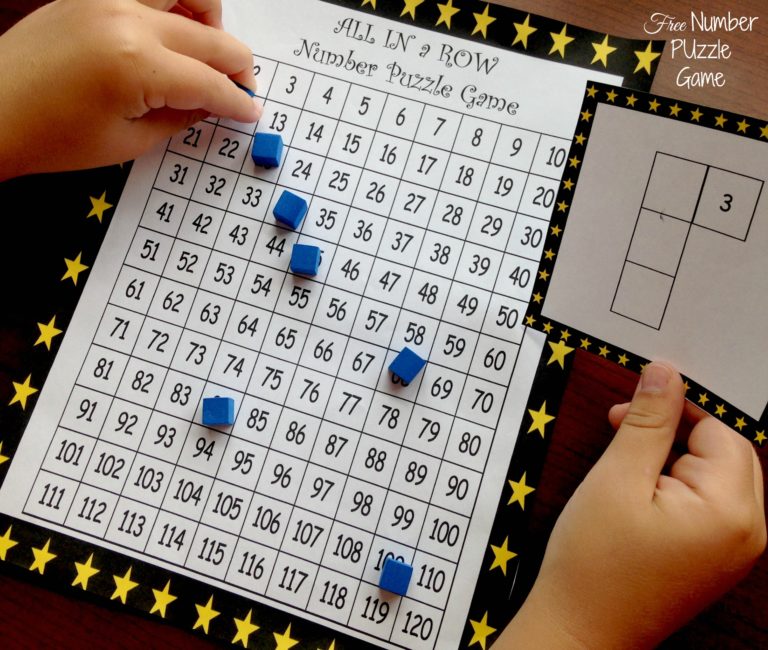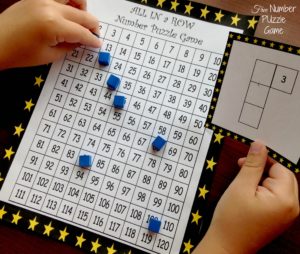 This game has two levels. One has children just adding 10's and 1's, while the other has children adding two-digit numbers.
Clip cards that encourage children to add 10's and 1's on the hundreds chart.
100-s-chart-cut-and-paste-2