Two Simple Measurement Word Problems Worksheets
These simple measurement word problems will help children practice solving measurement problems they may face in real life situations.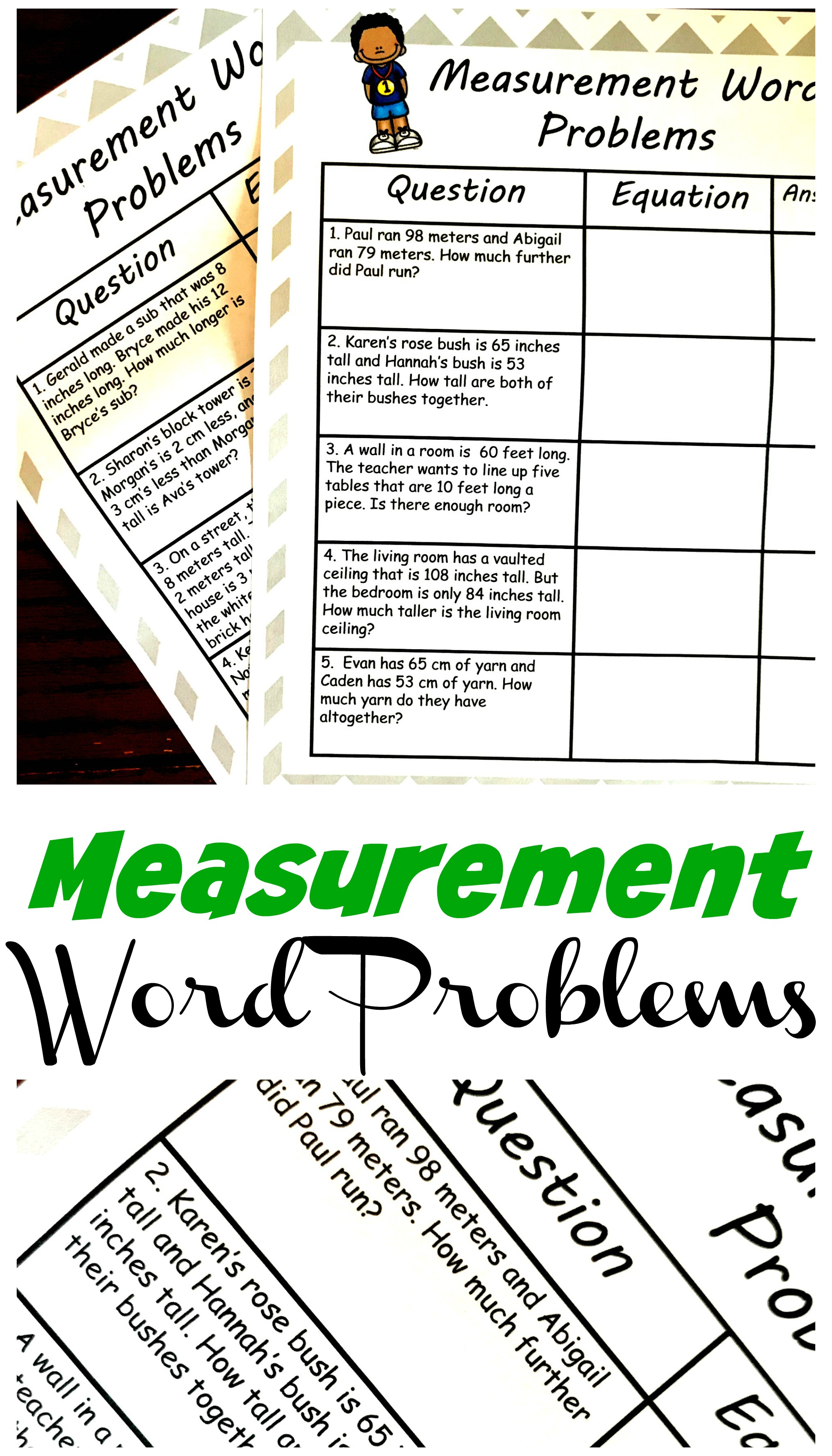 Word Problems!
Most children just don't like them, but they are an important part of math time.
And let's face it….they are real life. As adults, we don't sit down and do a math sheet. But I may figure out what 1/2 of 4 is when splitting a recipe. I may measure a wall to see if my new couch will fit, or compare how the time and distance I ran on two separate days.
Life is full or word problems, so our kiddos need to have experience with them! Even if they are the bane of their existence!
50 Fill-in Math Word Problems, Time & Measurement: Engaging Story Problems, Grades 2-3

Task Cards – Word Problems, Grade 2

Educational Insights Inching Along Measurement Game

Lakeshore Shapes & Measurement File Folder Game Library – Pre K-K

Prep – Work For Measurement Word Problems Worksheets
So this activity requires no prep.
Simply print off the printables on copy paper.
Then provide pencils.
AmazonBasics Pre-sharpened Wood Cased #2 HB Pencils, 30 Pack

Hammermill Paper, Copy, 20lb, 8.5 x 11, 92 Bright, Letter, 1,500 Sheets / 3 Reams, (113620), Made In The USA

How to Use:
This free printable includes two pages of word problems.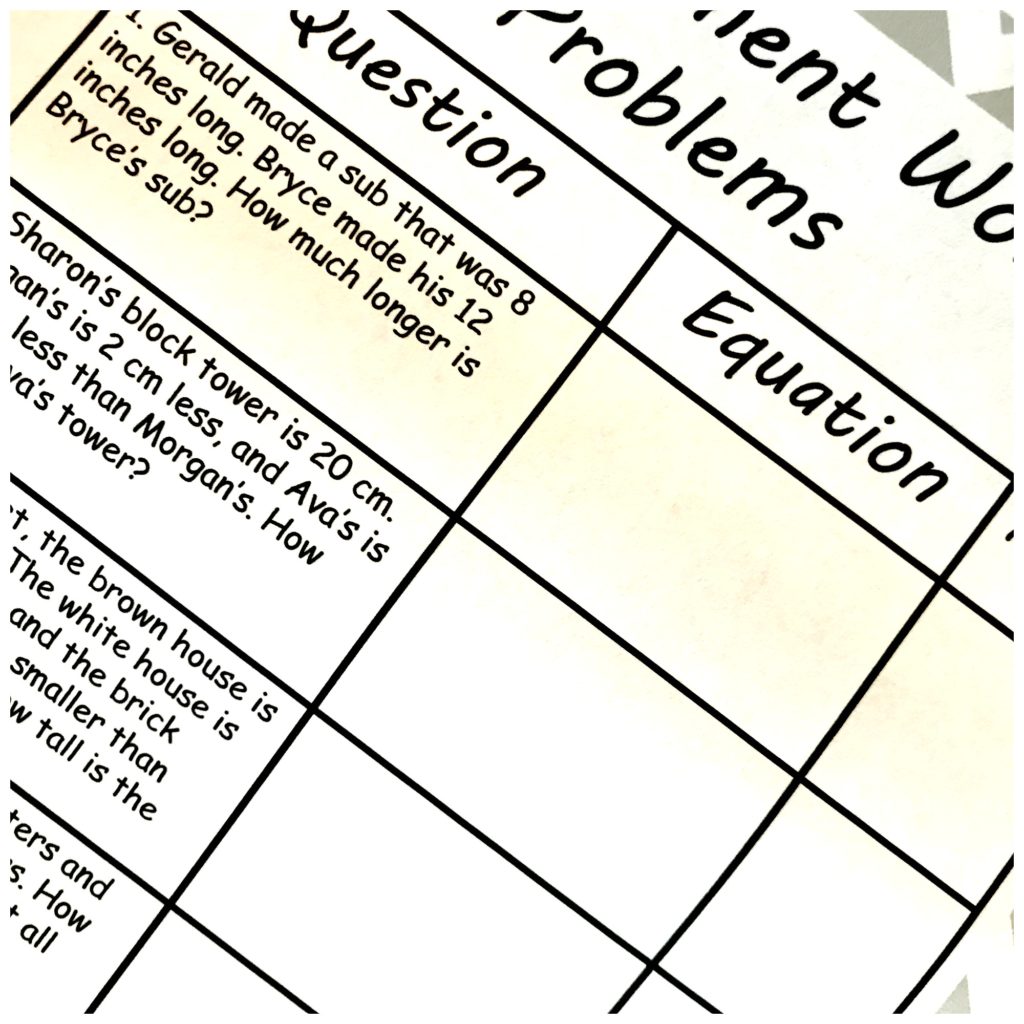 The first page has easy to solve problems. Most of the math on this page can be solved in a child's head. This allows them to focus on what operations need to be done to solve the problem.
For example, one problem says, "John's driveway is 17 meters long and Ella's driveway is 12 meters long. How much longer is John's driveway?"
The student should key in on the words how much longer and know they need to subtract. The equation is 17 – 12 = 5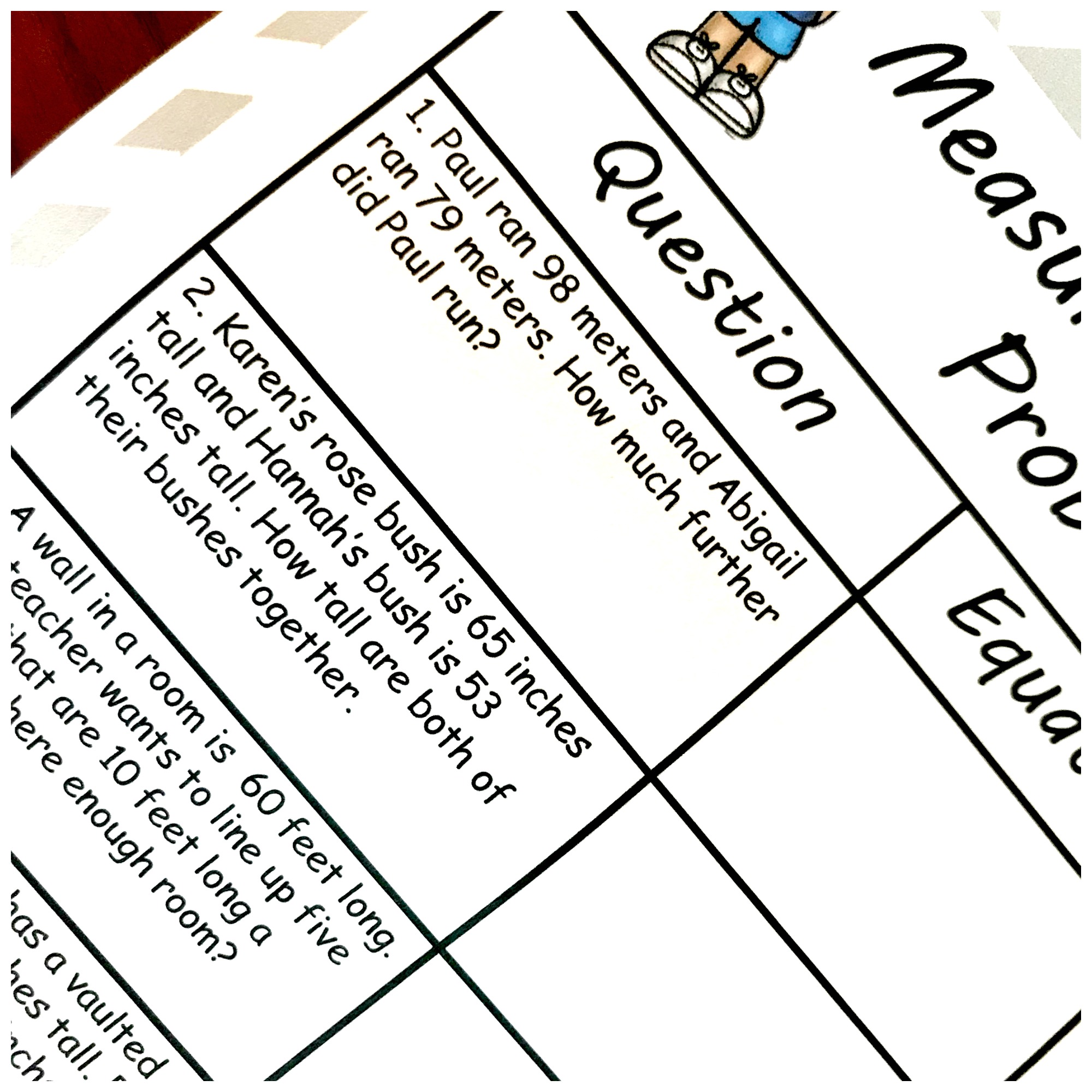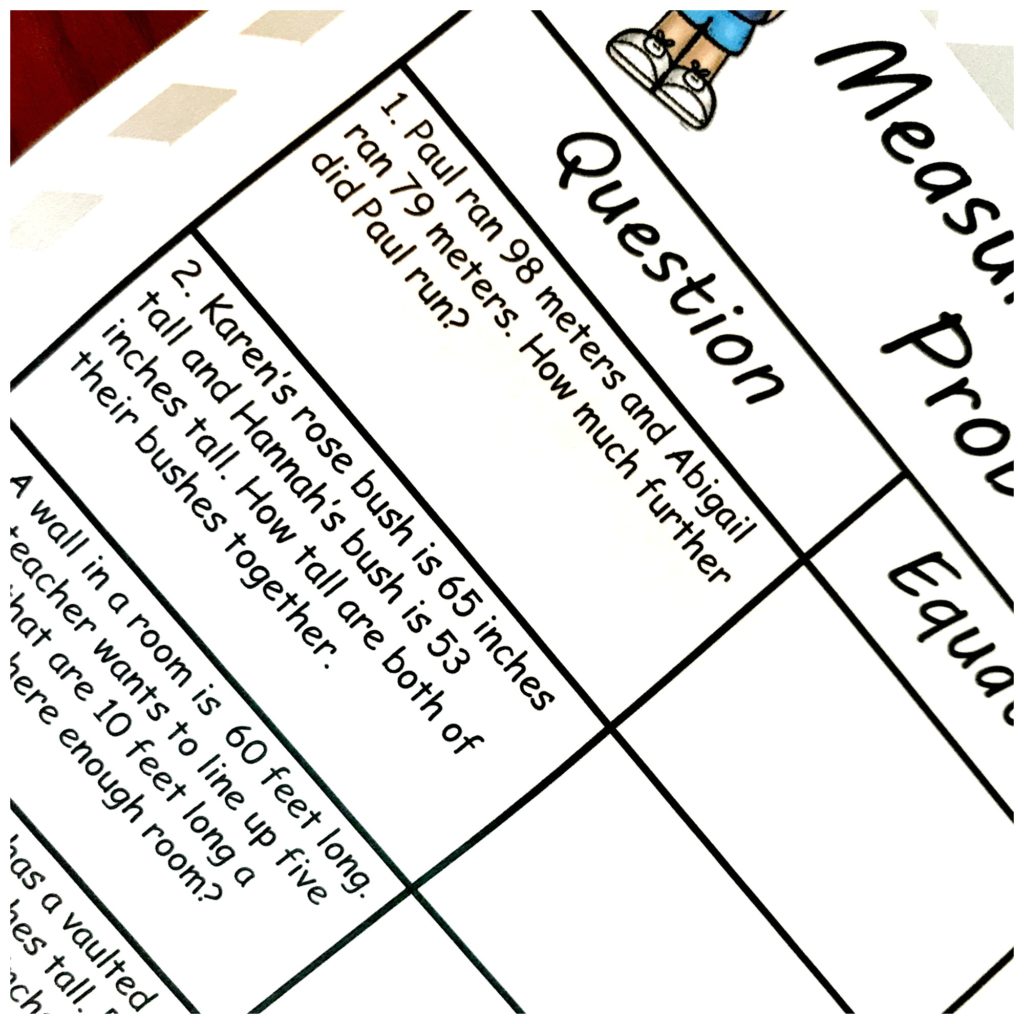 The second page has problems that require a little more math.
For example, they may have to solve a problem like, " Karen's rose bush is 65 inches tall and Hannah's bush is 53 inches tall. How tall are both of their bushes together?"
In this example, the children should recognize that since together is used, they will need to add. So the equation is 65 + 53 = 118
With all that said, it is now time to conquer some word problems!!
Get All My Adding and Subtracting Word Problems Here!!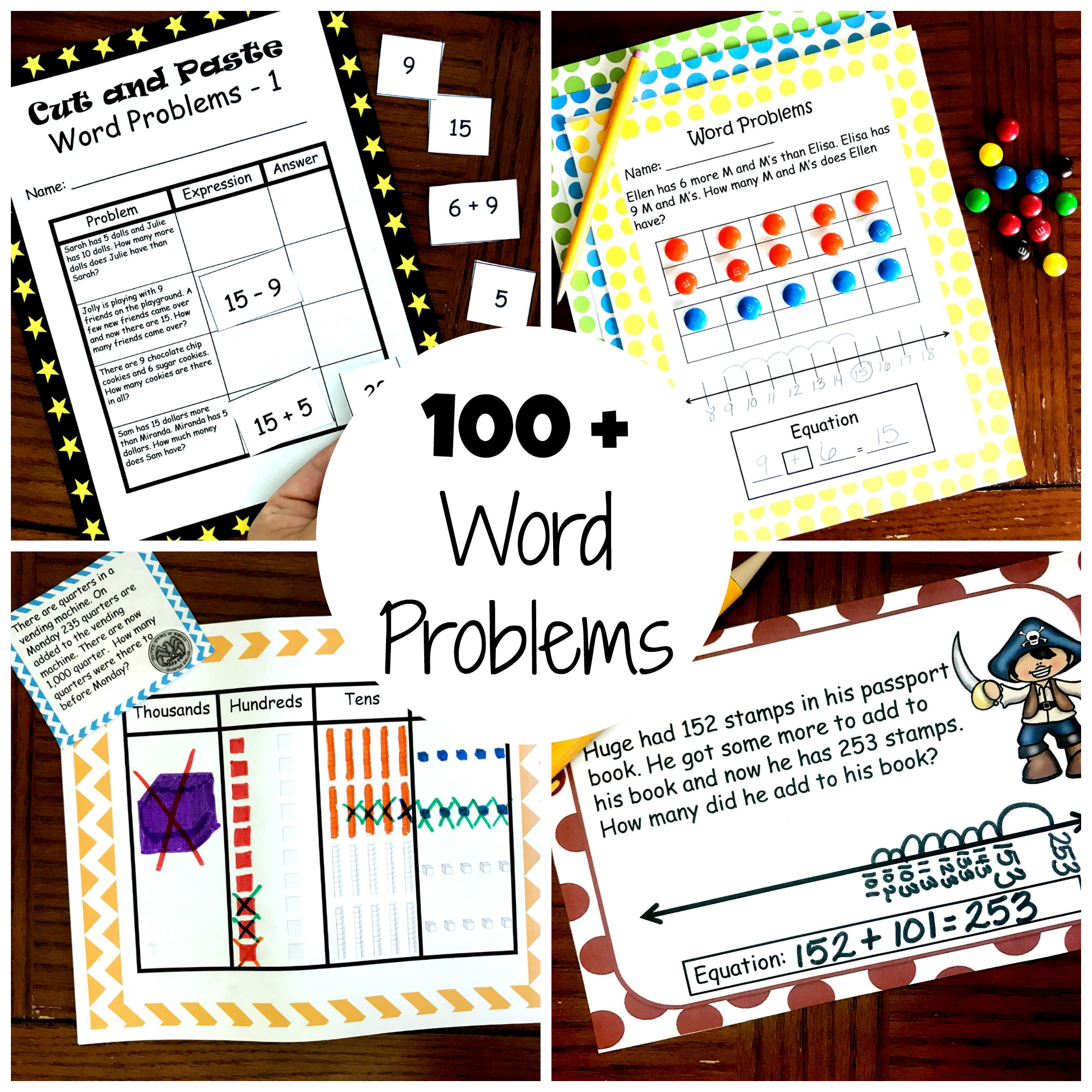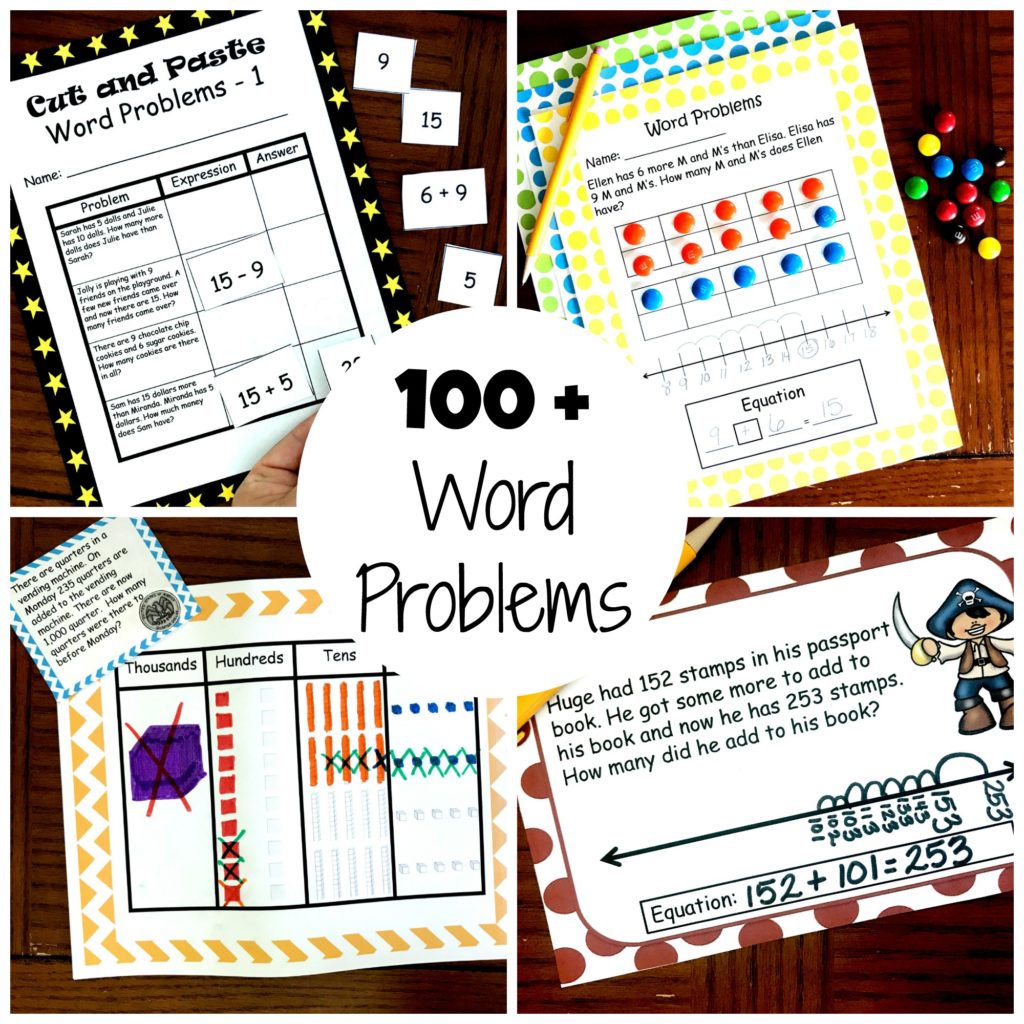 Or Get More Measurement Activities Here!!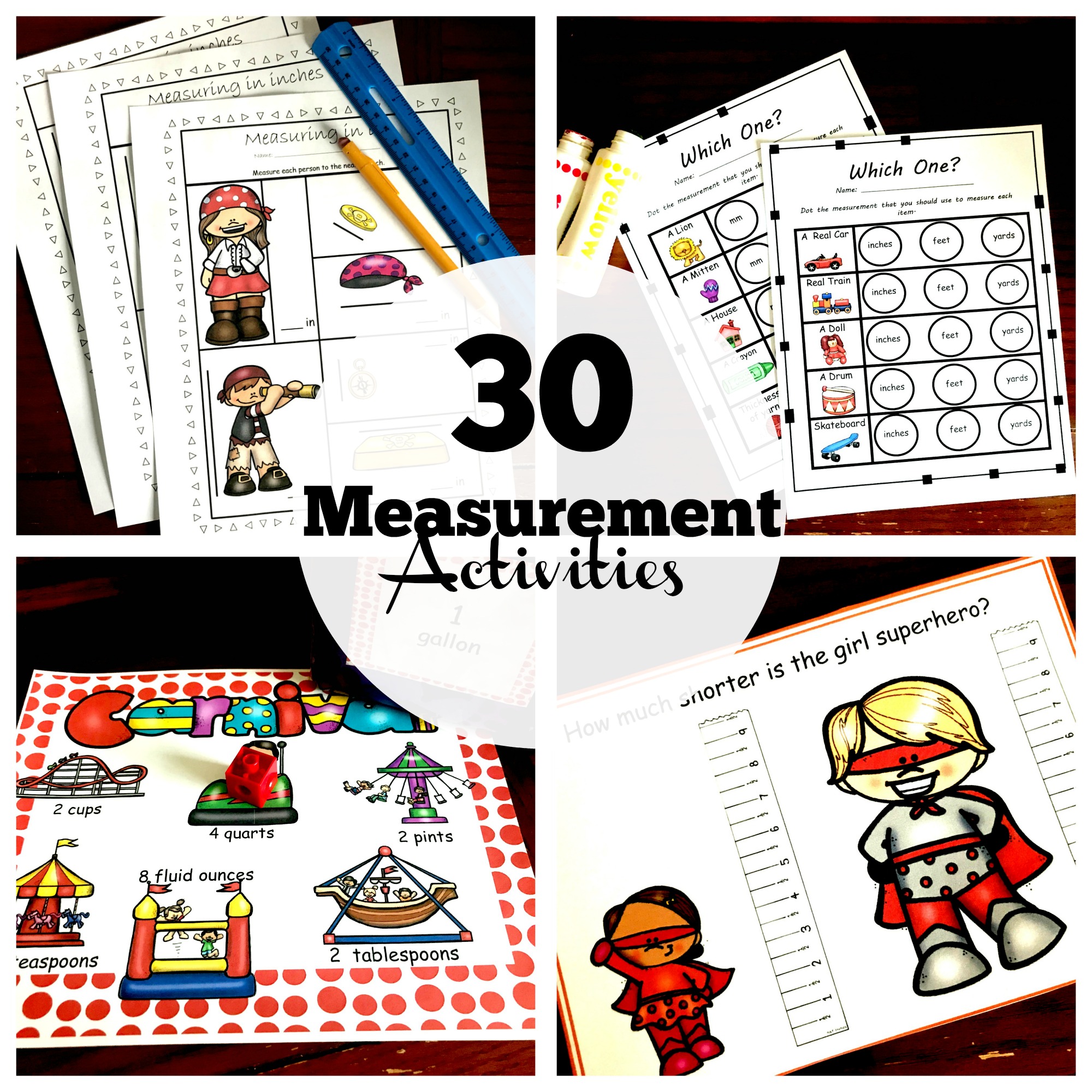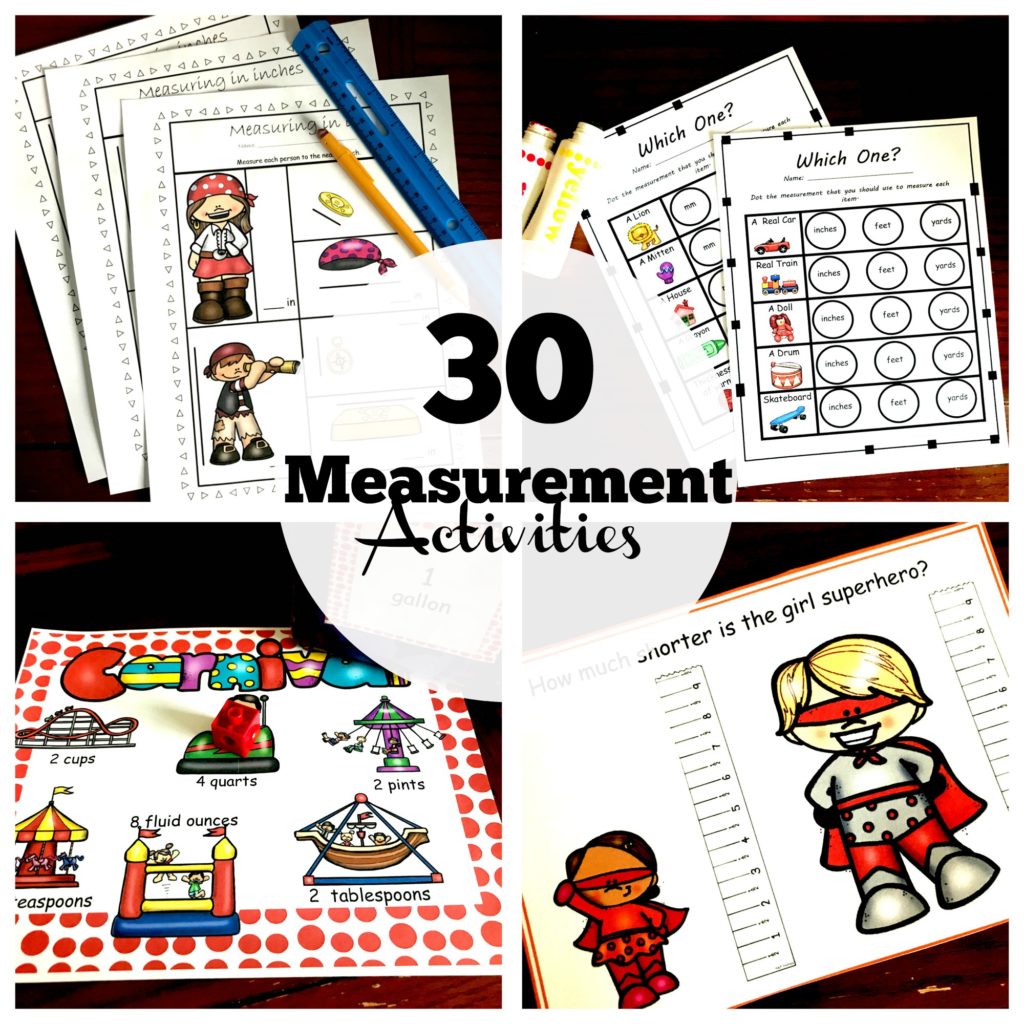 You've Got This
Rachel