Multiplication Wheels | Free PDF | 1-20
Multiplication Wheels
Multiplication Wheels are an older (dare I say 'old school') math activity that is still relevant today. Sure, there are other ways to practice and repeat multiplication times tables.
But a good printable with hands on involvement is always good too. Multiplication wheels are a great way to build-up times table memorization skills. Students multiply the number in the center of the wheel by each of the numbered pie pieces and write the answer in the blank spots.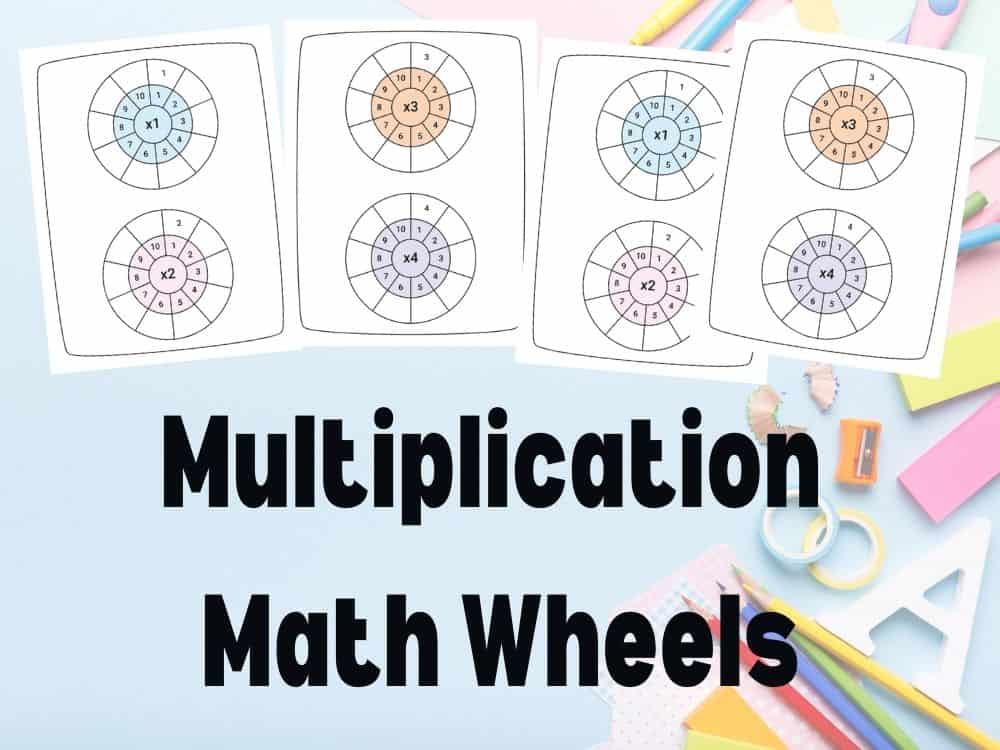 These free printable multiplication wheels will help your students memorize x1 facts all the way through x10 facts for numbers 1-20/
Wheel of Multiplication
This free PDF has multiplication wheels for multiplication tables (times tables) from 1 to 20. Simply multiply the number in the center with the ones in the middle circle, then write the answers in the outer blank circle.
These can also help a student visualize what "timesing" something means. They can color them in or leave them as is. I have seen some teachers print them twice, and put one on top of the other with a fastener to spin and practice.
Multiplication Wheel Printable
Most of us need multisensory approaches and repetition to learn something. These multiplication worksheets can also be sent home to practice.
You can find many more ideas for teaching multiplication and division on my TeachersPayTeachers page.
Blank Multiplication Wheels
The PDF that I am providing below goes through numbers 1-20, leaving the answers blank. This free download contains 14 pages in all, taking you through numbers 1-20 and timesing up to 10 for each.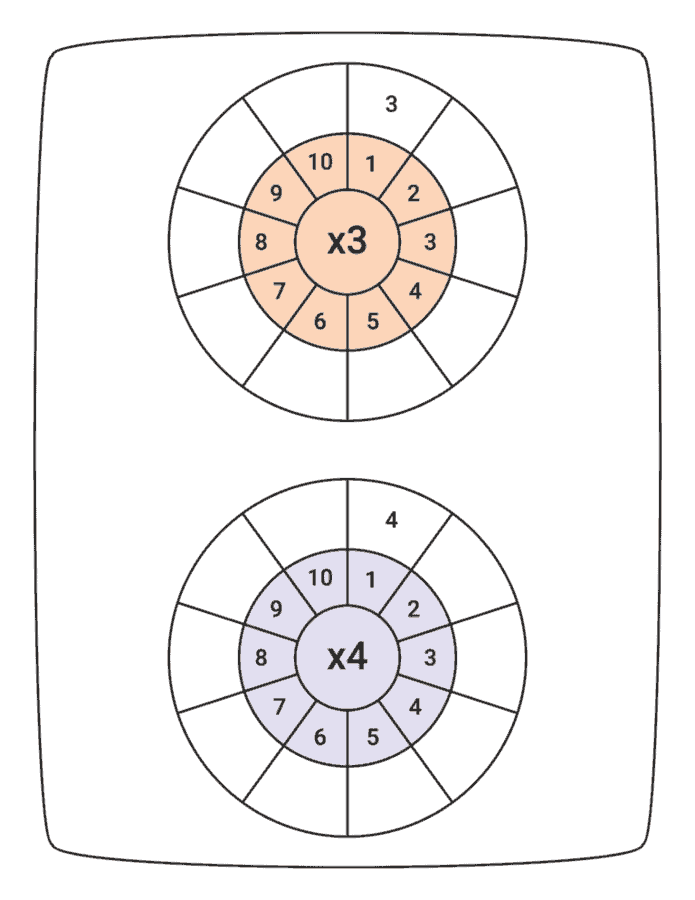 When used together, a child can also practice their pattern and sequencing skills.
These worksheets will be a paper and pencil type, seat work type of practice activity. You can engage all the other senses with music in the background (check youtube for multiplication themed songs!) or coloring. While writing answers can help many children memorize facts, it is important to weave in other, hands-on activities as well.
You want to find ways that involve fine motor, sight, sound and other senses when possible and ways that will engage children in the work. Teachers may want to assign students to small groups to discuss and practice their multiplication tables.
Some students really struggle with working memory skills. If a student is exposed to memorizing times tables many times in many different formats, and still is not successful, discuss with the parent or other teachers. There are accommodations and other things that can be done to improve working memory.
PDF Multiplication Wheels
Here you go, just download and use. I purposely kept them simple–just the math multiplication wheels and not a lot of visual clutter. This can help students focus on the times tables, rather than a drawing or other words that might be on the page.
There are many other free printables on this site for teaching multiplication, as well as my TeachersPayTeachers store. Don't miss them!
Lisa Lightner is an award-winning and nationally-known Special Education Advocate and Lobbyist who lives in suburban Philadelphia. She has or is serving on the Boards of numerous disability and education related organizations including the Epilepsy Foundation and PA Education Voters. She also has testified before State House and Senate committees relating to special education issues and education funding issues.