Subtraction With Ten Frame Clip Cards
These subtraction with ten frames will help your little ones work on subtraction within 10.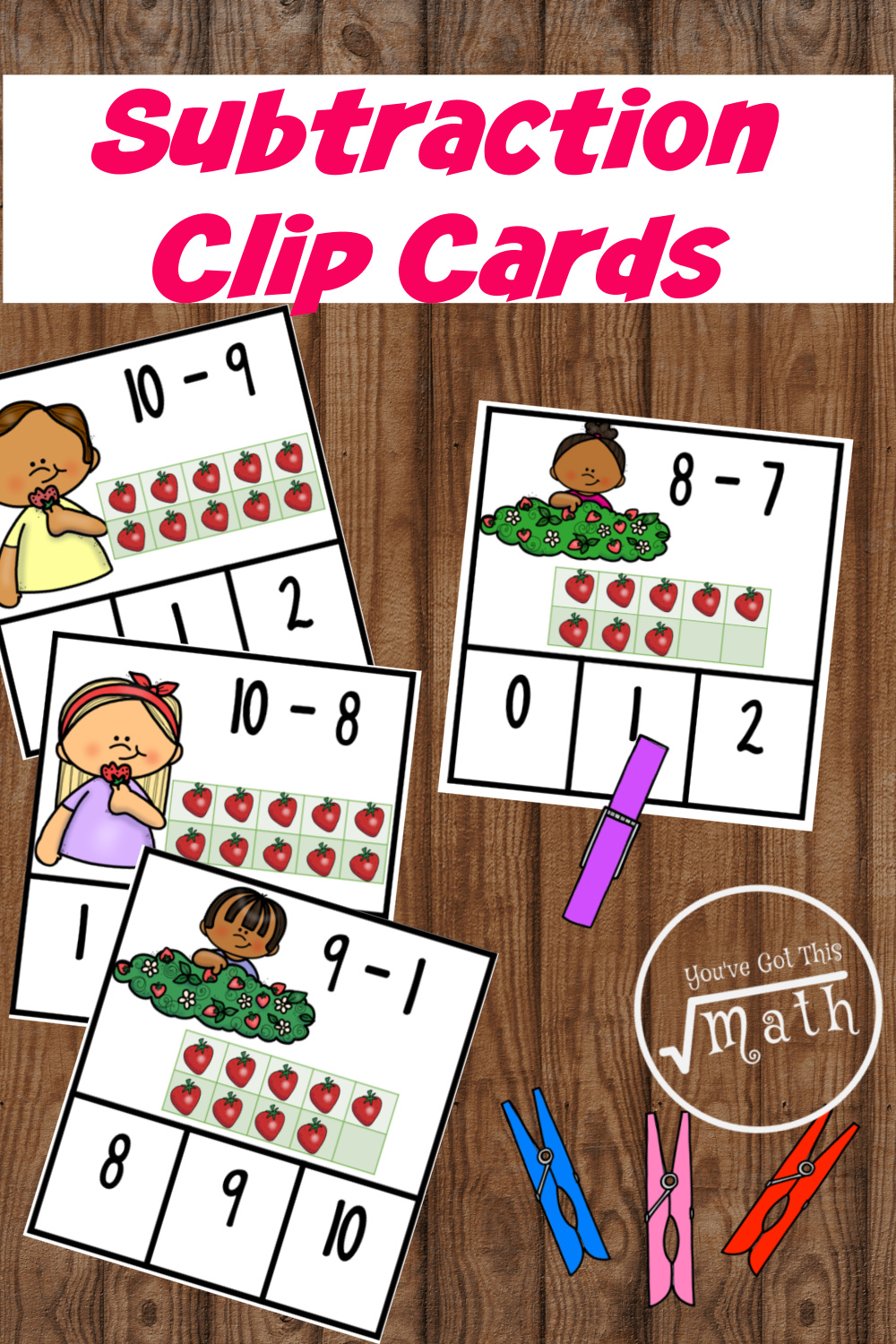 Every day during school, my little girl and I spend some time working on subtraction problems. I'll be honest. I've come to dread this time. She has special needs, and has struggled memorizing these facts no matter how much we have worked on them.
I seriously needed her to be able to do some of these by herself, so I came up with a plan. I'd create some clip cards and they would have ten frames on them to help her figure out the answer.
And that is how these subtraction with ten frames came about.
Prep-Work
With just a little cutting, these guys are ready to go.
First, print the off using card stock.
Next, cut them out.
Finally, laminate or provide a small manipulative like cheerios.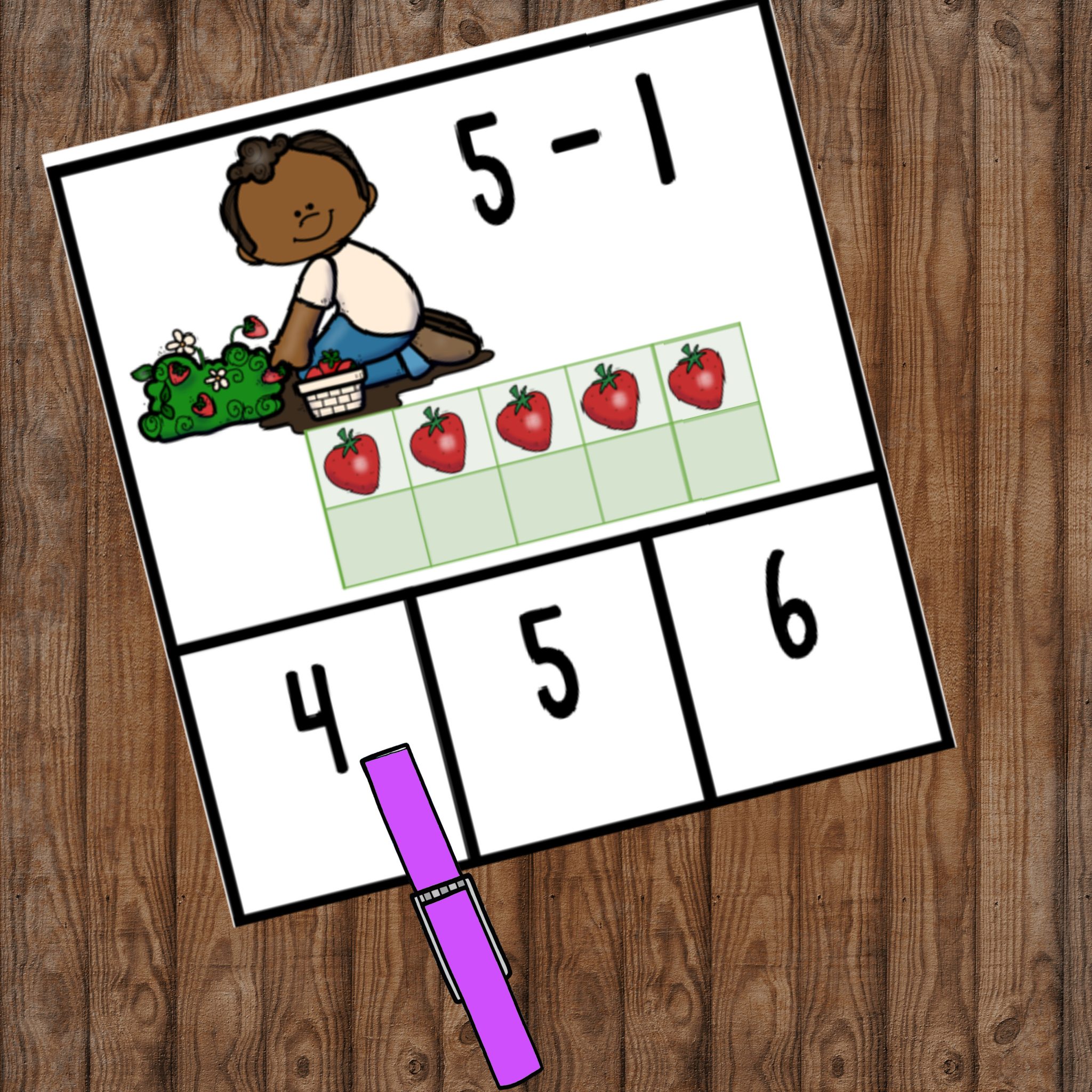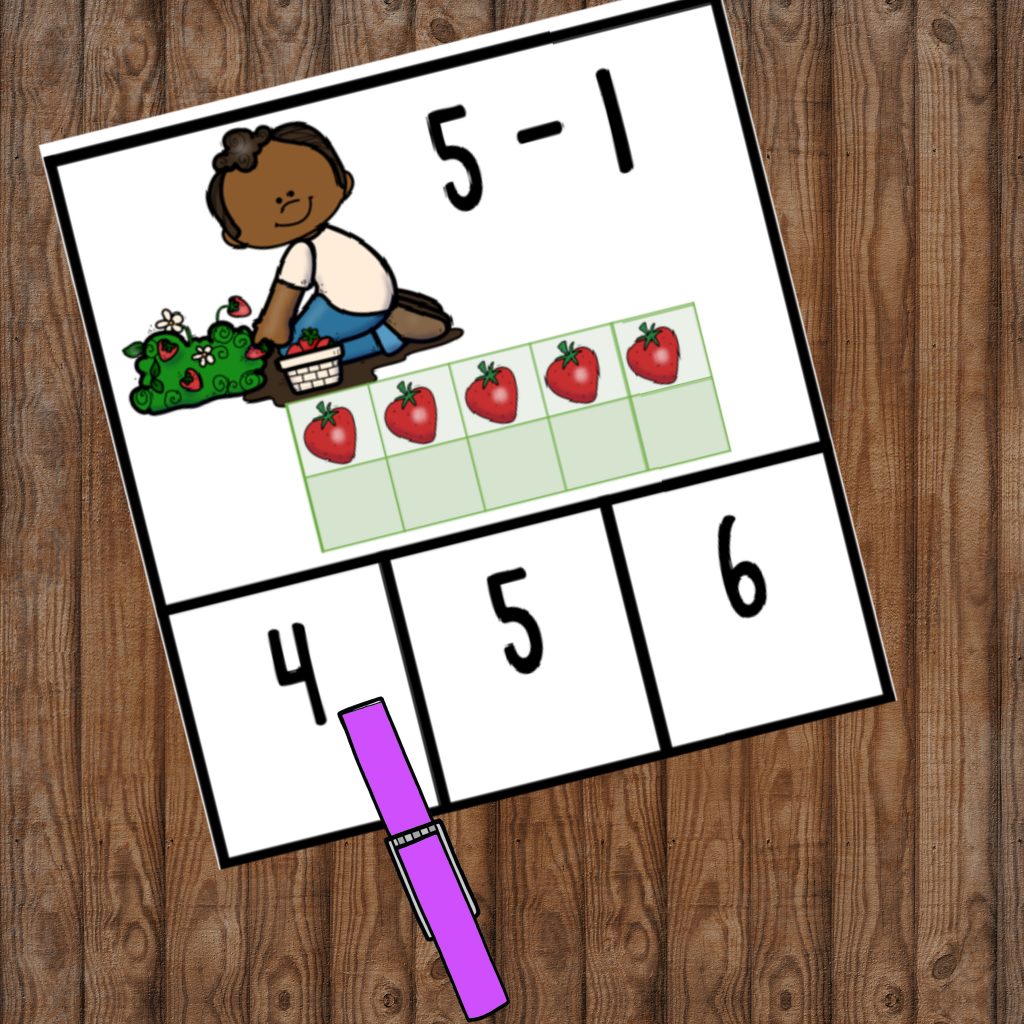 Using Subtraction With Ten Frames Clip Cards
After working through these with my daughter just a couple of times, she was able to do them on her own. And that made me estatic.
There are two ways to use.
If you choose to laminate them, simply provide a dry earse maker and have your child read the number sentence. If you didn't laminate, cherrios or cubes from base ten blocks will work.
Next, ask them how many stawberries are in the ten frames.
Now, ask your sweet kiddos how many they need to get rid of. If they are not sure, point to the second number in the number sentence. Now have them cross off that amount of strawberries or place the manipulitves on those strawberries.
Finally, have them figure out how many strawberries are left.
As we talked through the problems, I tired to use words that she would hear when we hit word problems. Here are a few examples:
How many should we take away?
How many are left?
What is the difference?
How many remain?
My little one still can't just give me the answer for a subtraction problem, but now with the help of these ten frames she if figuring them out on her own.