20 Free Printable Butterfly Coloring Pages | All Ages | PDF
Coloring Pages of Butterflies
Coloring pages can be a great way to relax and unwind. Coloring is a very calming activity and it can also help improve your memory and concentration. Coloring activities can help you relax and unwind as well as give you other benefits as well.
Coloring has been shown to help reduce stress, anxiety, and depression. It also helps people with ADHD focus better on their work because the activities are not overly stimulating right away. I have a ton of free coloring pages here on the website so make sure you check them out!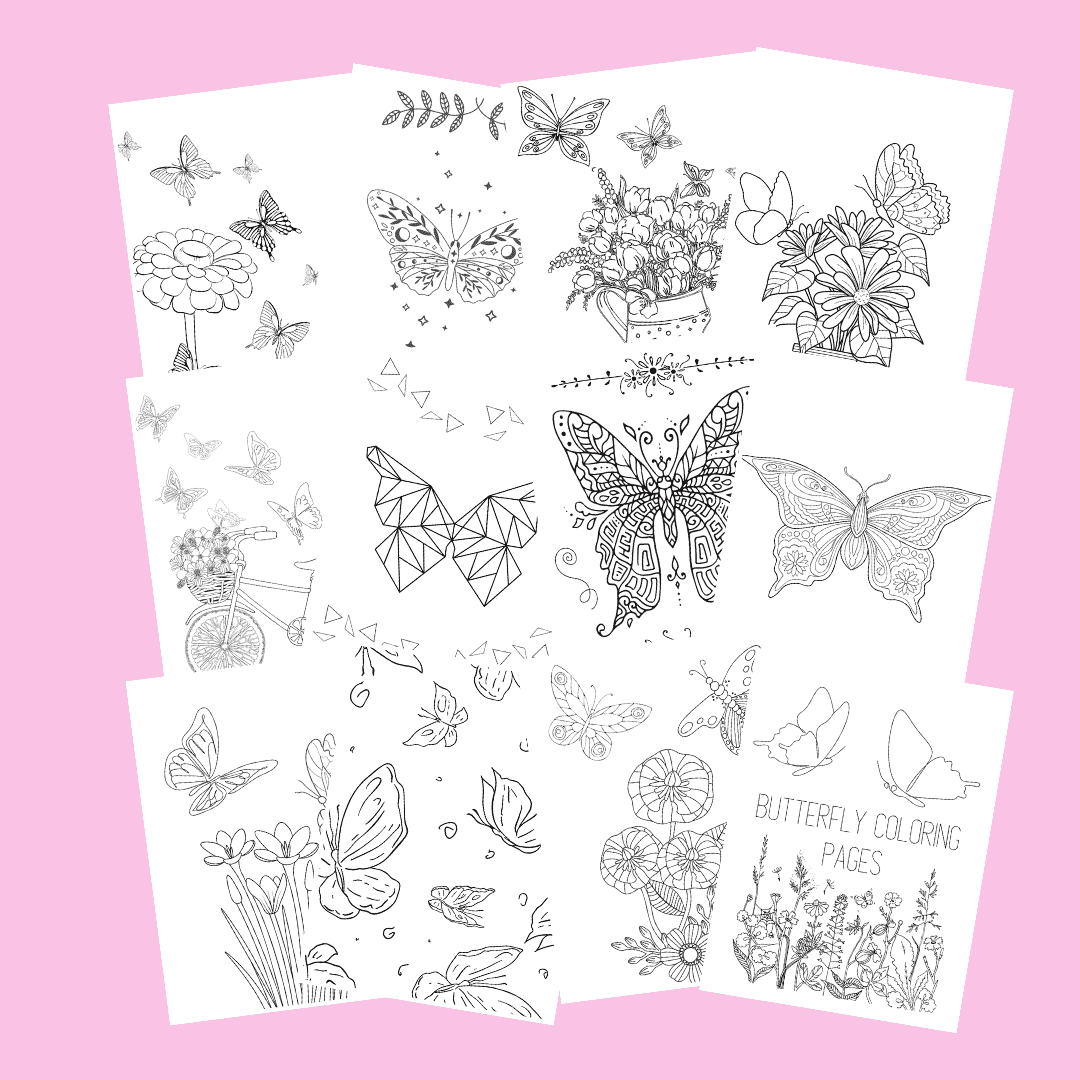 In addition, coloring can increase the production of endorphins in your body by up to 40%. Endorphins are chemical compounds released naturally by the brain in response to intense pleasurable activities like exercise, listening to music, eating chocolate or any other pleasurable activity.
When a child or adult is coloring, they can also practice mindfulness and their fine motor skills. For younger children, talking about the butterflies can also introduce science and nature lessons and create a language rich environment.
Or, not to be a total buzzkill here….just have fun! Coloring can be just plain fun with no added feature.
About Butterflies
Butterflies are a very popular subject in the world of coloring. Coloring pages of butterflies can be found everywhere and there's something about the beauty of these colorful insects that make them a favorite among many different people.
Butterfly coloring pages are also fun because they offer you a variety of different colors to choose from as well as patterns to color in. There's no wrong way to color a butterfly coloring page if you're looking for an easy activity to do while relaxing.
In addition, it's always nice to have something simple like a butterfly coloring page on hand when you're feeling stressed out or need some down time. It only takes around 10 minutes to complete and it can help you get back into a more calm state of mind.
Butterfly Coloring Pages
Coloring can help you relax, unwind and focus. But what if you are looking for something more? Well then, you have to look no further than your children's coloring pages. Kids love to color and they make it so much fun!
There are many options here to offer coloring pages for kids and adults that will help them learn valuable skills such as math, reading and vocabulary building as well as other life skills like being mindful, patience and self-esteem.
Mindful Butterflies Coloring Book
Let's start with this set of mindfulness coloring pages of butterflies.
Mindful-Butterflies-Coloring-Book

Hopefully they will help you center yourself and be more at peace.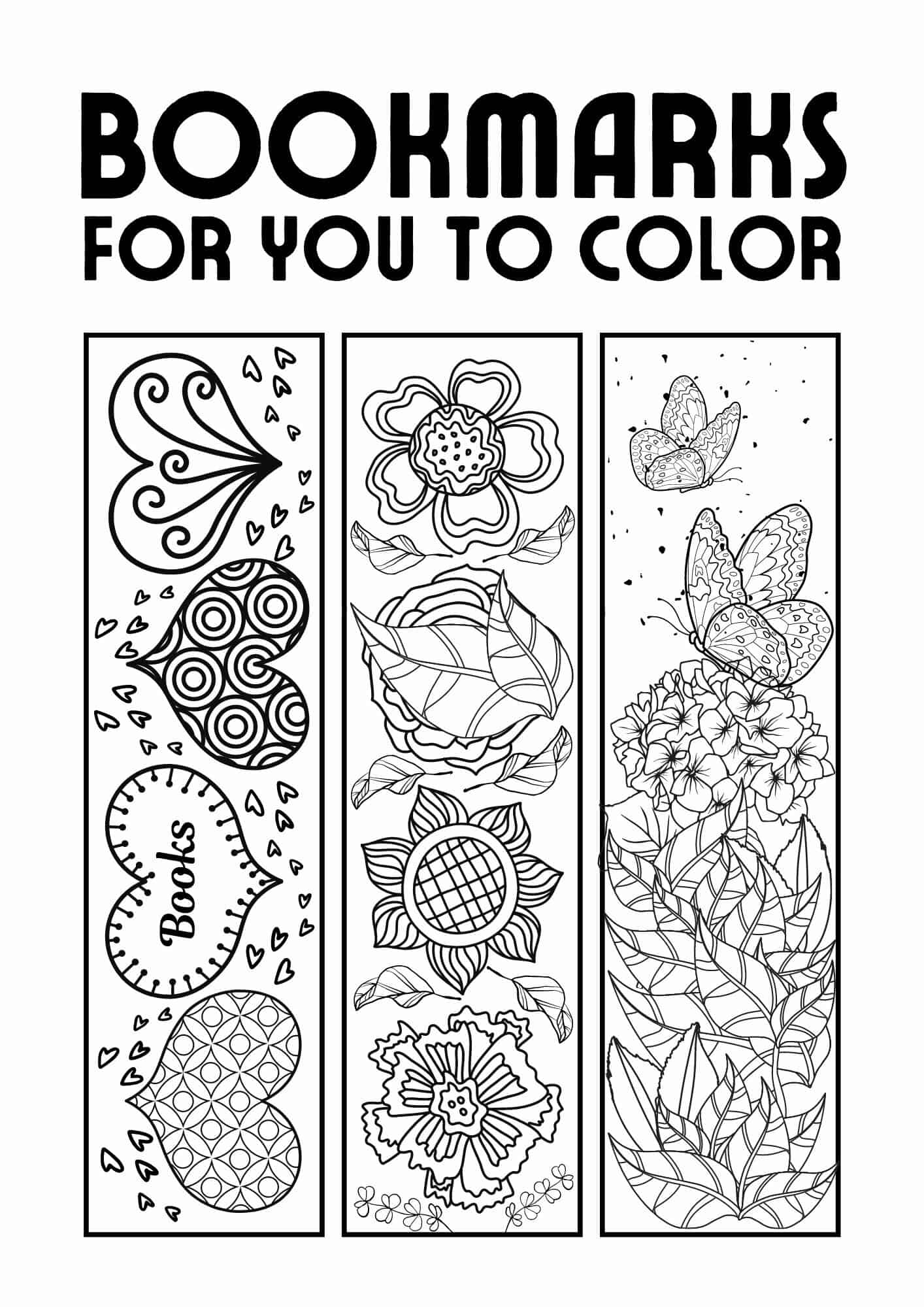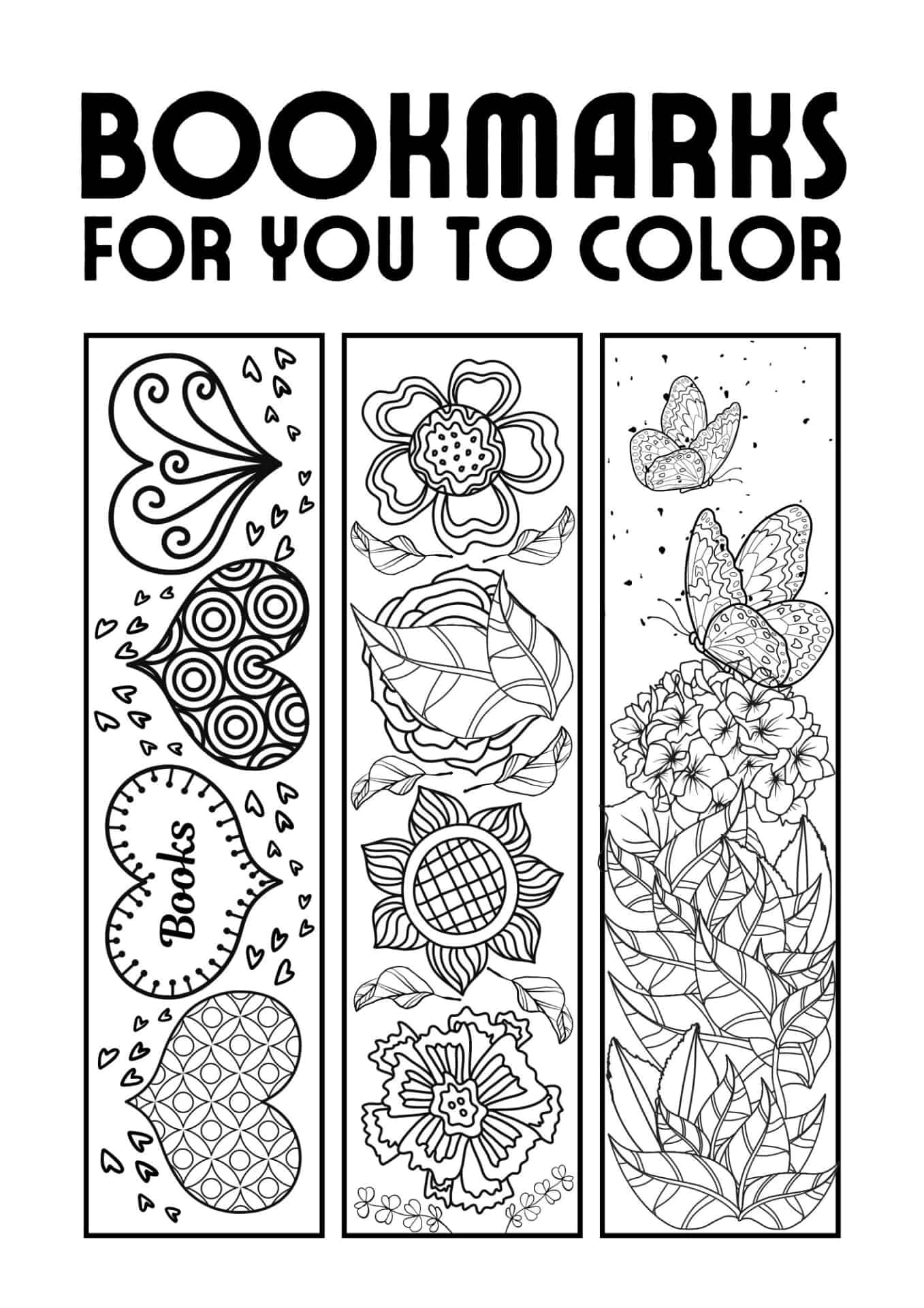 Butterfly Color by Number
Next, for the littler ones, here's a color by number activity. Great way to incorporate math and number recognition into a fun, color activity.
Butterfly-Color-By-Number

Next up….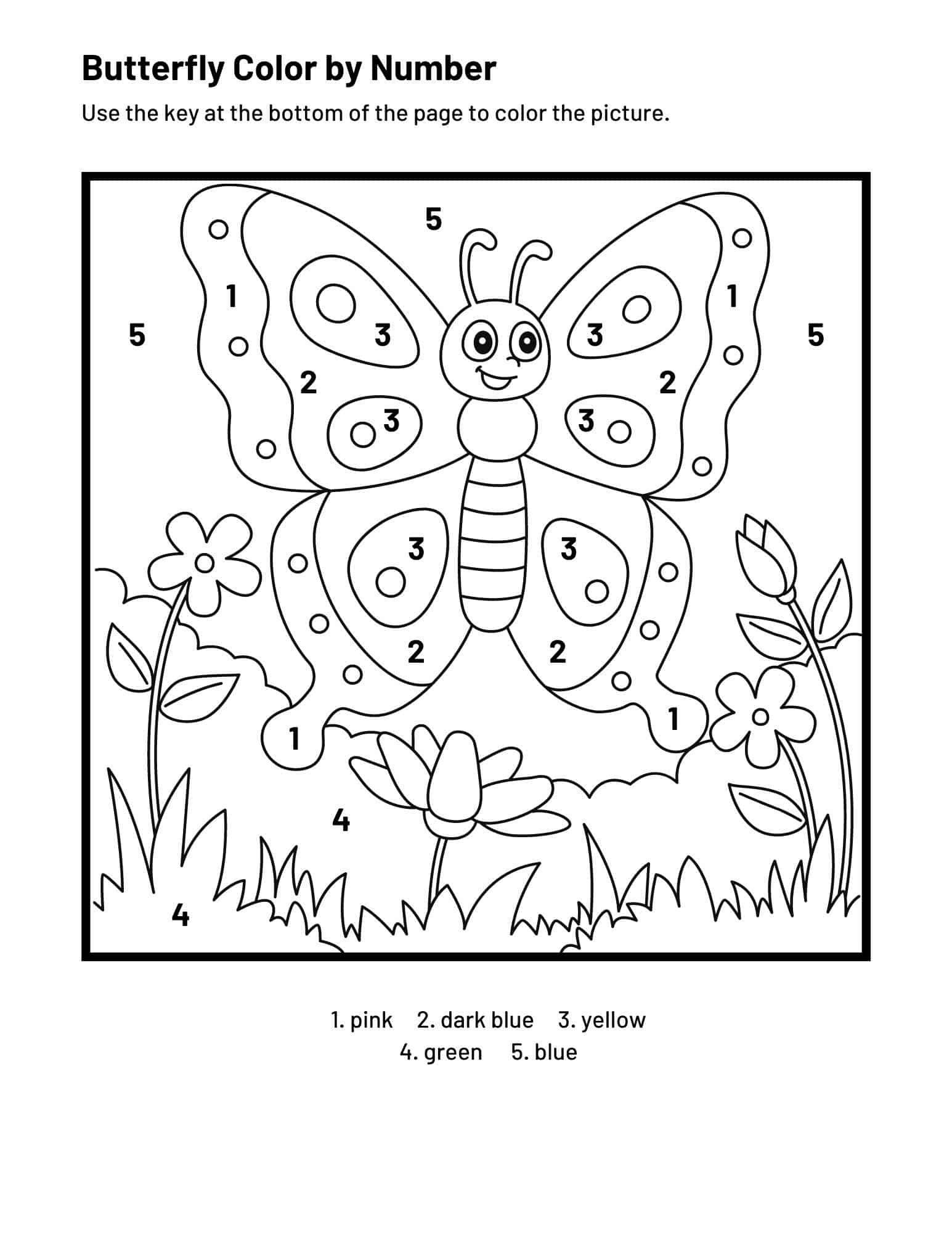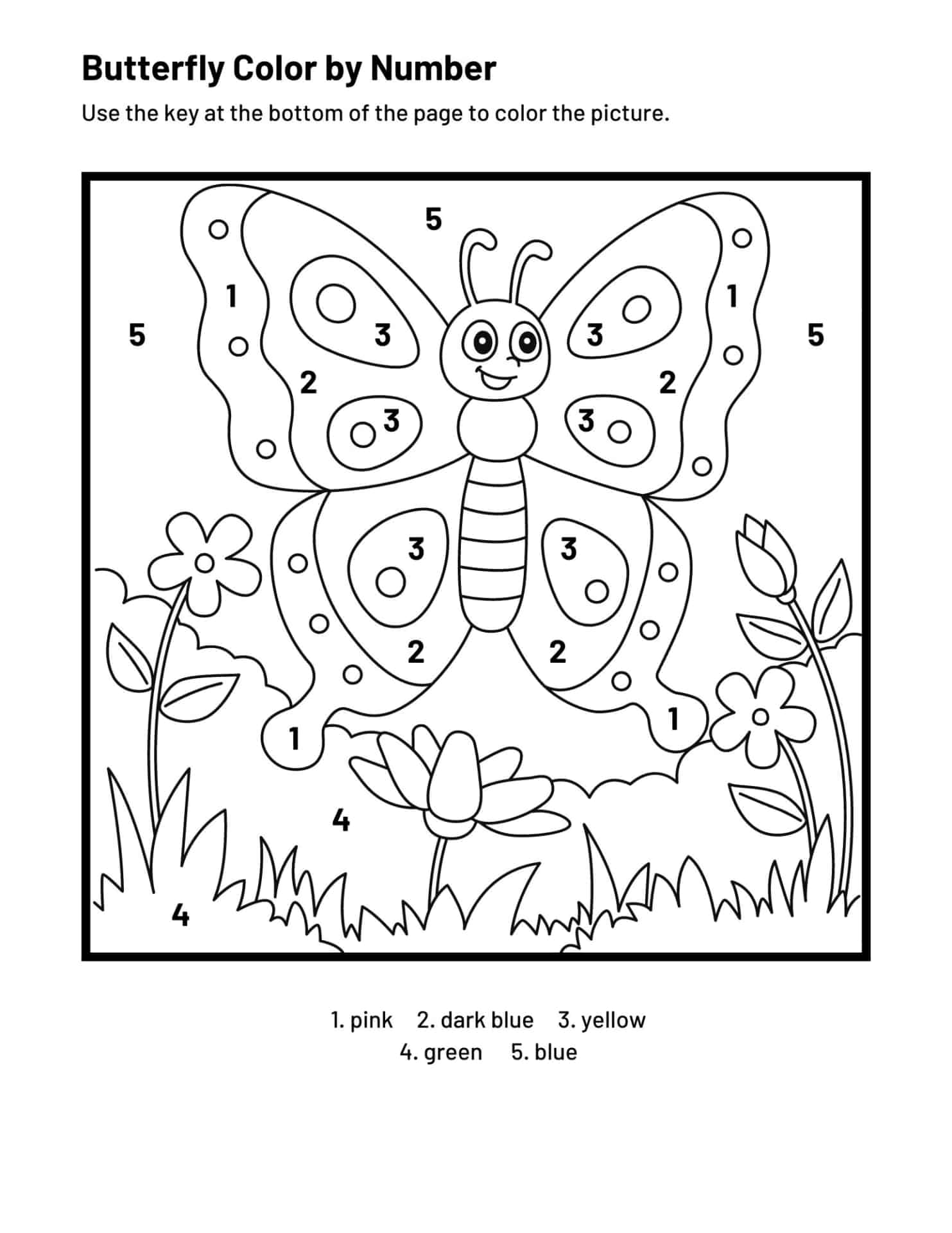 Printable Butterflies Coloring Page
Here are several options of coloring pages and coloring books of butterflies. Some have a mandala type feel to them. Others are really simple, for those still developing their fine motor skills.
Enjoy!
Simple-Butterfly-Worksheet

I like that one because you can be creative with the negative space around each butterfly. And, it's less visual clutter for those who need less visual clutter on a page to focus.
butterfly-coloring-pages-1

Last, but certainly not least, here are some butterfly bookmarks to color.
I recommend using cardstock so that you can then cut them out and use them as actual bookmarks. Makes a great gift too. Kids can color them, then include them with a book they are giving as a gift.
butterfly-bookmarks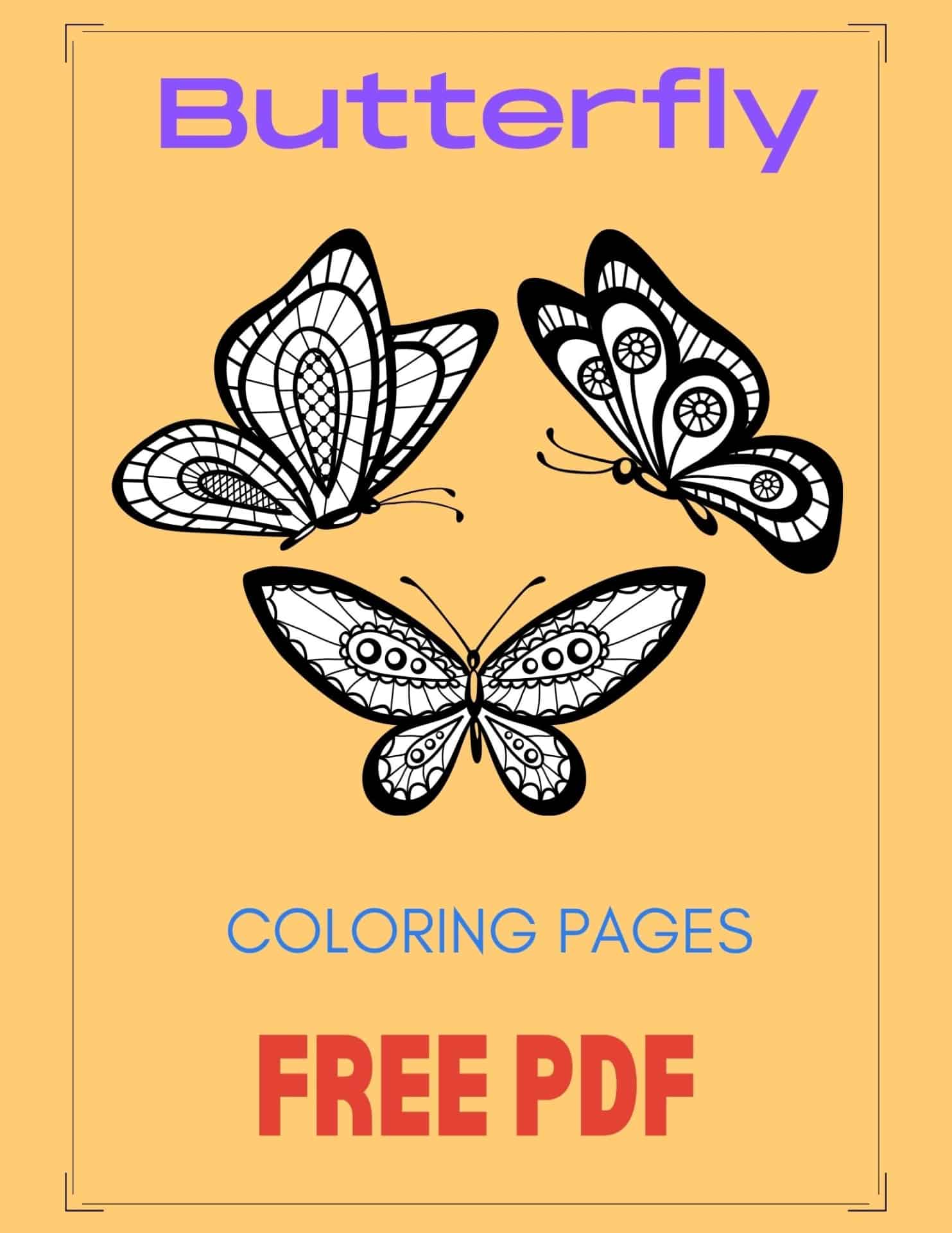 Lisa Lightner is an award-winning and nationally-known Special Education Advocate and Lobbyist who lives in suburban Philadelphia. She has or is serving on the Boards of numerous disability and education related organizations including the Epilepsy Foundation and PA Education Voters. She also has testified before State House and Senate committees relating to special education issues and education funding issues.