FREE No-Prep Adding and Subtracting Decimal Game
Grab this free adding and subtracting decimal game to allow children more practice at adding and subtracting decimals using base ten blocks.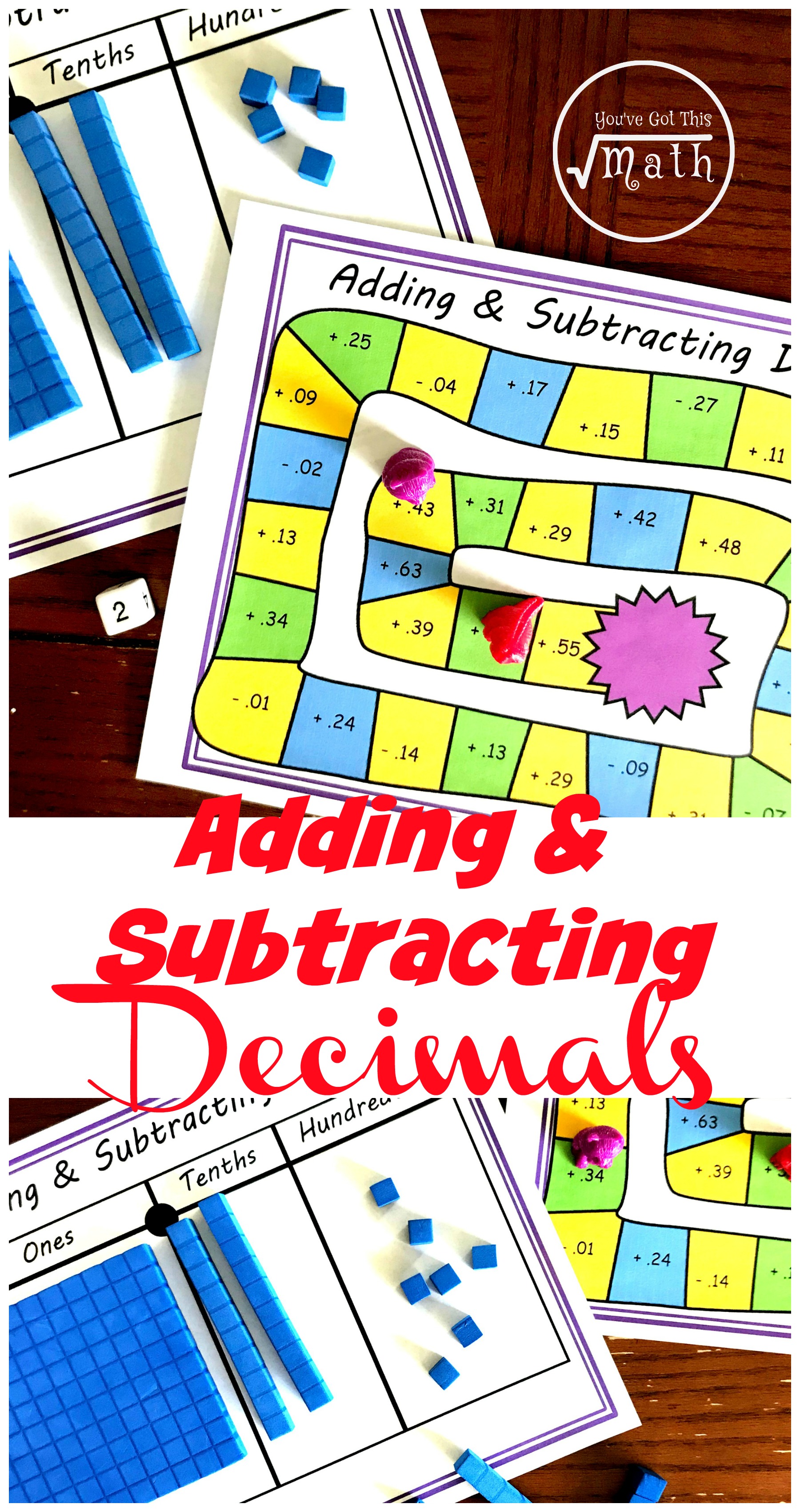 Adding and subtracting decimals can be a hard concept to conquer. Numbers must be lined up using a decimal, and children need to understand what tenths and hundredths are.
Though it may be difficult, this concept is an essential one and that is why Math Geek Mama and I are teaming up to bring you a series about adding and subtracting decimals.
The first one was all about modeling using base ten blocks, and today I'm providing a game to further this practice.
So after you have taught how to use base ten blocks to add and subtract, jump into this fun, engaging adding and subtracting decimal game for some extra practice.
Prep – Work
There is almost no-prep work for this adding and subtracting decimal game.
Print off the game board and record sheet on card stock paper.
Place the recording sheet in a sheet protector
Gather up base ten blocks, a die, game pieces, and dry erase markers.
Clipco Dry Erase Pocket Sleeves Assorted Colors (12-Pack)

Teacher Created Resources Foam Base Ten Set (20617)

How To Play Adding and Subtracting Decimal Game
As simple as this game is to set up, it is that easy to play.
First, players roll the die and move that many spaces.
Next, they look at the space they landed on and either add or subtract.
Once they have performed that operation with the base ten blocks, they write what they did on the record sheet.
When both players get to the end, the player with the most base ten blocks wins!
(If a player runs out of base ten blocks, nothing happens. Each time it is their turn, they roll and move. It they land on an addition space, they add that number to the mat. If they land on a subtraction space, they remain at zero and try again on their next turn.)
Example:
Here's an example of what one turn may look like.
The player has been moving around the board and already has 1.27 and now she has landed on a space that tells her to add .34.
The player begins by getting at three long (3 tenths) and 4 cubes (4 hundredths).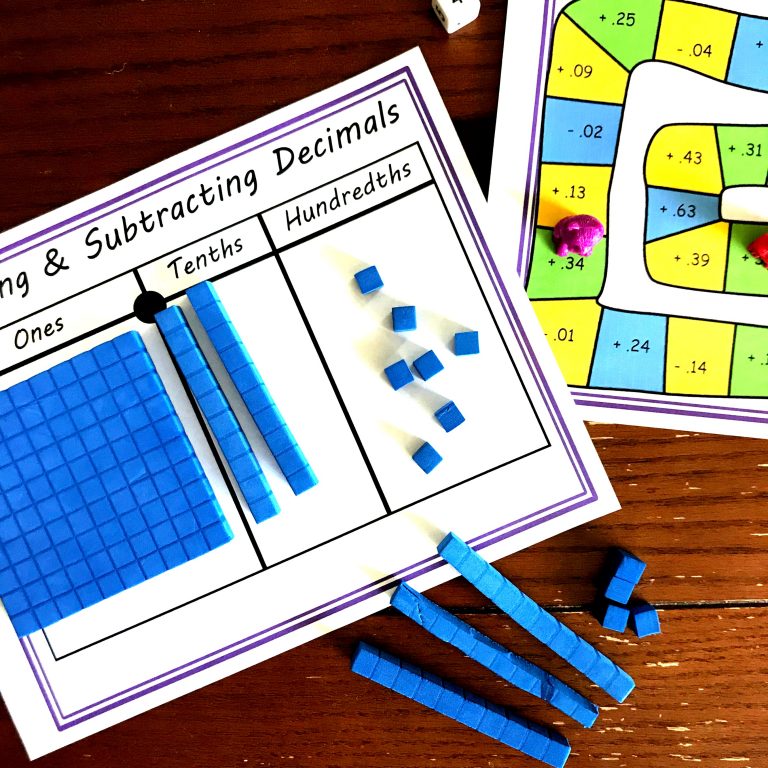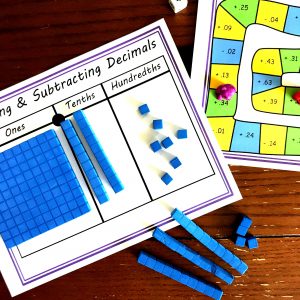 Next, she adds the cubes to the hundredths pile and the longs to the tenths column. Notice that she now has 11 cubes, and we know that only nine can be in each space.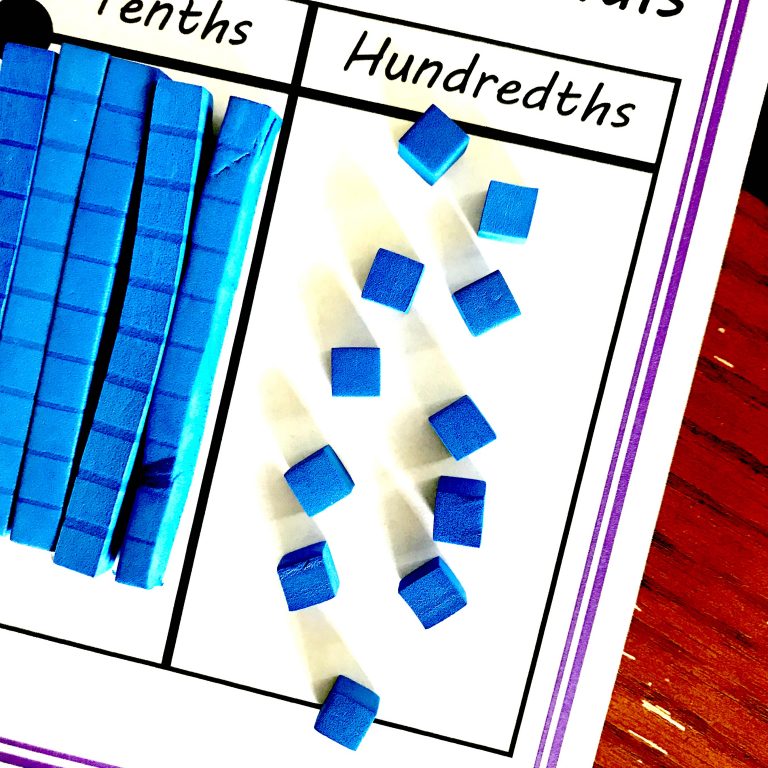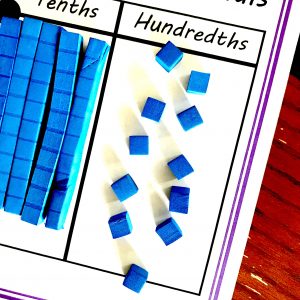 It is time for an exchange. We know that 10 cubes equal 1 long. So she takes out 10 hundredths and places 1 tenth in the tenths column. Since there are only six tenths in the column, she is done and it is time to record her answer.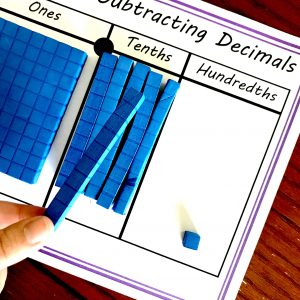 The player started at 1.27 and she added .34. After she had done some exchanging she had one whole, six tenths, and one hundredth. So her expression is 1.27 + .34 and the answer is 1.61!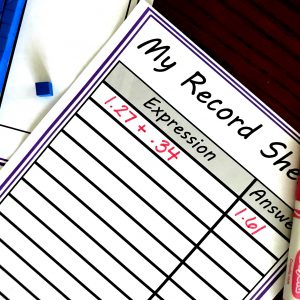 I hope your children enjoy this game!
You've Got This,
Rachel
You may also like:
These hands-on ways to introduce decimals and develop number sense.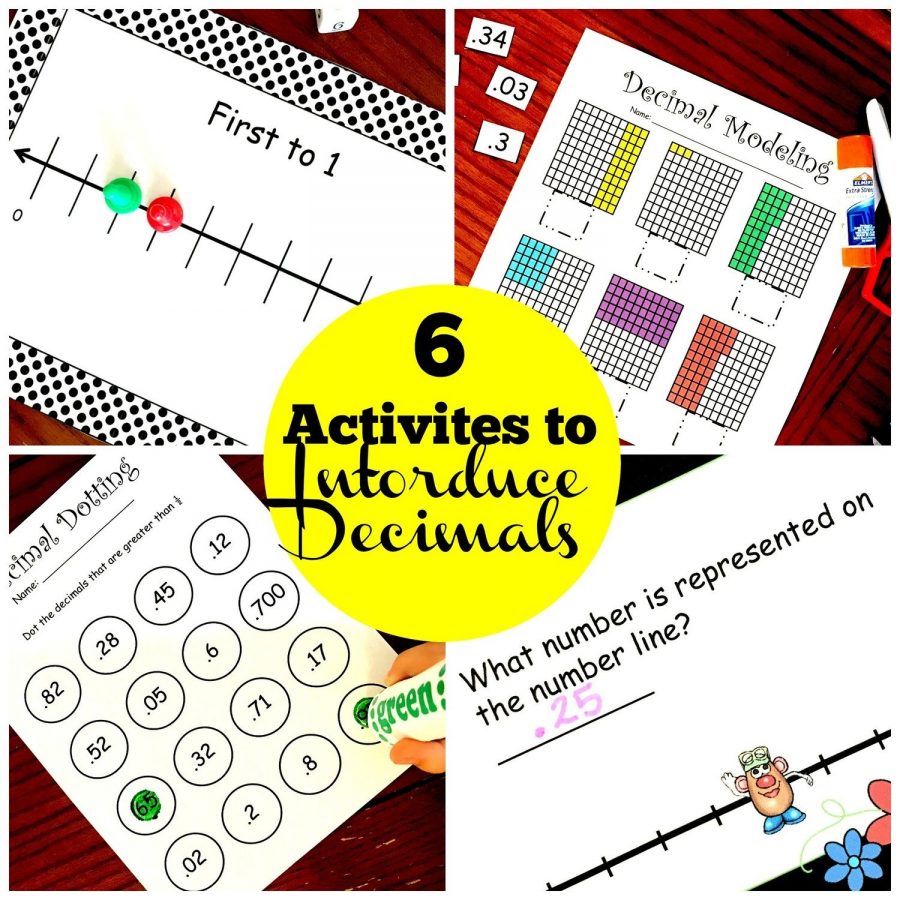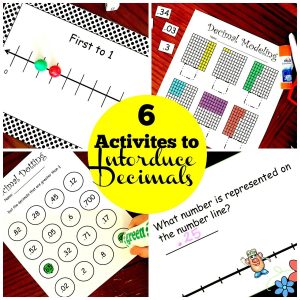 Or more activities to practice adding and subtracting decimals using base ten blocks.