FREE Fine Motor Skills Number Recognition Activity
This FREE number recognition activity gets children recognizing numbers, counting, and strengthening their fine motor skills.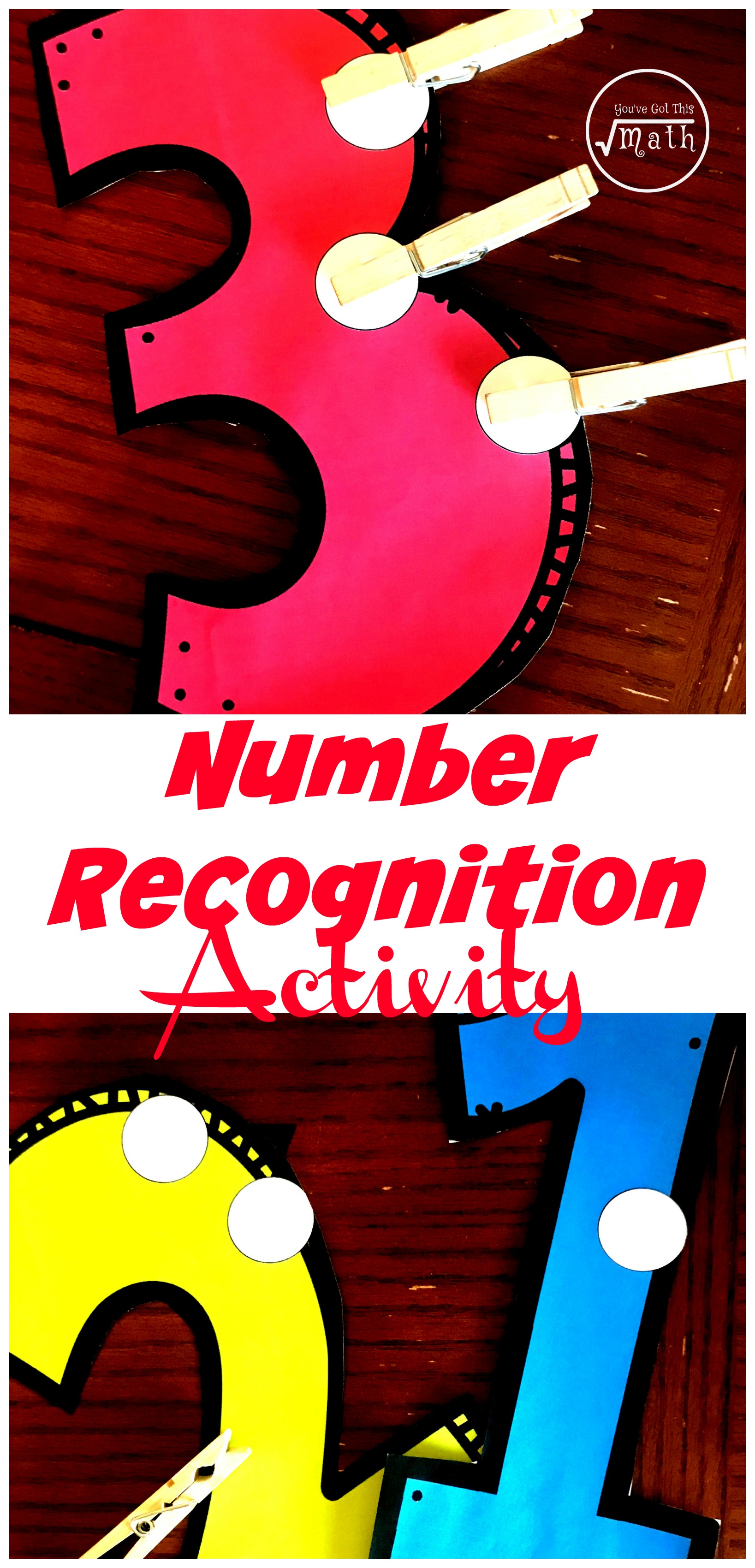 My little girl struggles with learning. Developmental stuff just does not come easy for her. Walking, crawling, and talking were skills that were highly celebrated when she finally conquered them. Right now, her Special Ed teacher and I are working hard to help her develop her fine motor skills and begin to recognize and name her letters and numbers.
So this is where this number recognition activity came from. She gets to work on strengthing the muscles in her hand while counting out clothespins that represent the number in front of her. She LOVES it, and I'm loving all the skills involved.
Prep-Work
With just a little cutting this activity is ready to go.
First, print off the numbers on card stock paper.
Next, cut and then laminate.
Finally, gather up at least nine clothespins.
Home-X Wooden Clothespins. Set of 50.

Neenah Bright White Cardstock, 8.5"x11", 65lb/176 gsm, Bright White, 75 Sheets (90905)

AmazonBasics 13-inch Thermal Laminator

Number Recognition Activity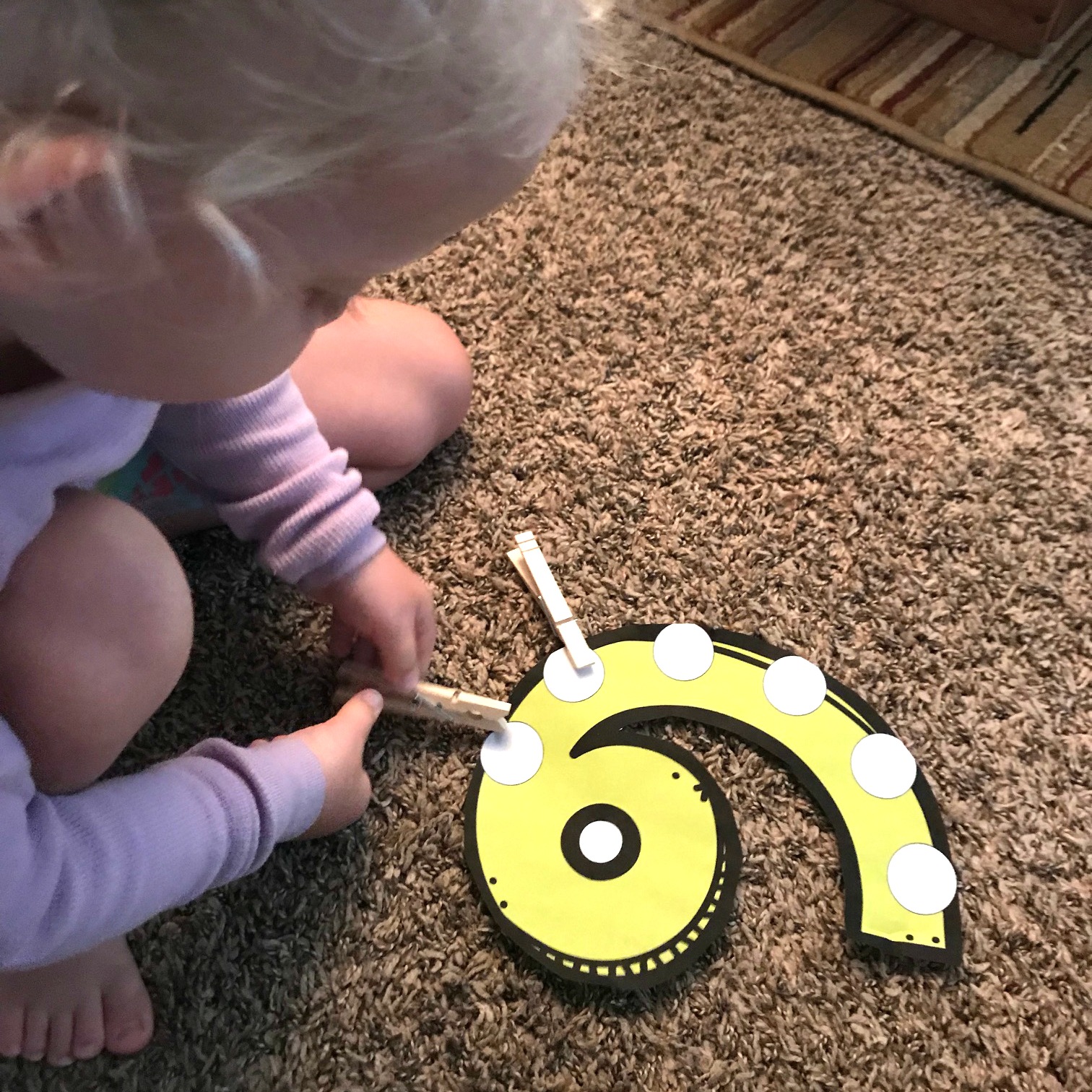 As easy as these are to make, they are that easy to use.
First, hand a number to your child.
Next, ask them what number it is.
Either confirm or gently say the right answer. Then have them correctly trace the number with their finger saying the name of the number as they do it. For correct number formation, check out these pages by The Measured Mom.
Now, have them count out the correct number of clothespins.
After they have counted out the correct number, and them place the clothespins on the number.
Finally, count the clothespins and say the name of the number one more time.
It is that easy!!!!
Other Ways to Use
My little girl's twin brother does not have the same struggles. He already recognizes his numbers and counting out that many is a breeze for him. But he likes to join in the activities too.
Lately, he has been into adding, and of course, while we were sitting there he asks, "What does 2 + 3 equal?"
I honestly had not intended the numbers to be used this way, but you never turn down a learning opportunity, right?
"Count all the dots on the two and three," I told him.
His sweet voice counted away and in a few seconds he triumphantly shouted, "five!!!"
"Yes, that is correct. 2 + 3 = 5."
Got to love spur of the moment learning!!!!
I hope you enjoy these numbers as much as we have!!
You may also like: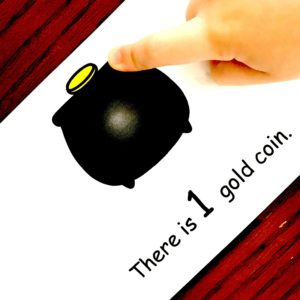 This fun activity is based on a book that focuses on number recognition. Once the game is created children will be counting and moving up and down on a game board they created!
Think Fun Zingo 1-2-3 Number Bingo Game for Age 4 and Up – Award Winner and Toy of the Year Nominee

Learning Resources Mini Muffin Match Up Counting Toy Set, 77 Pieces

Kidzlane Color Matching Egg Set – Toddler Toys – Educational Color & Number Recognition Skills Learning Toy