Fun Gingerbread Man Counting Game | Free Printable
Telling a fairy tale and teaching counting is a great idea. Right? This article Gingerbread Man Counting will help your children to learn counting with fun activities.
The Gingerbread Man is a fairy tale about a gingerbread man who escapes from several pursuers until being killed by a fox's jaws. 
This article is suitable for students in grade 3. Children need to develop the fundamental ability of counting. When children learn how to count, it helps them understand the concepts of numbers.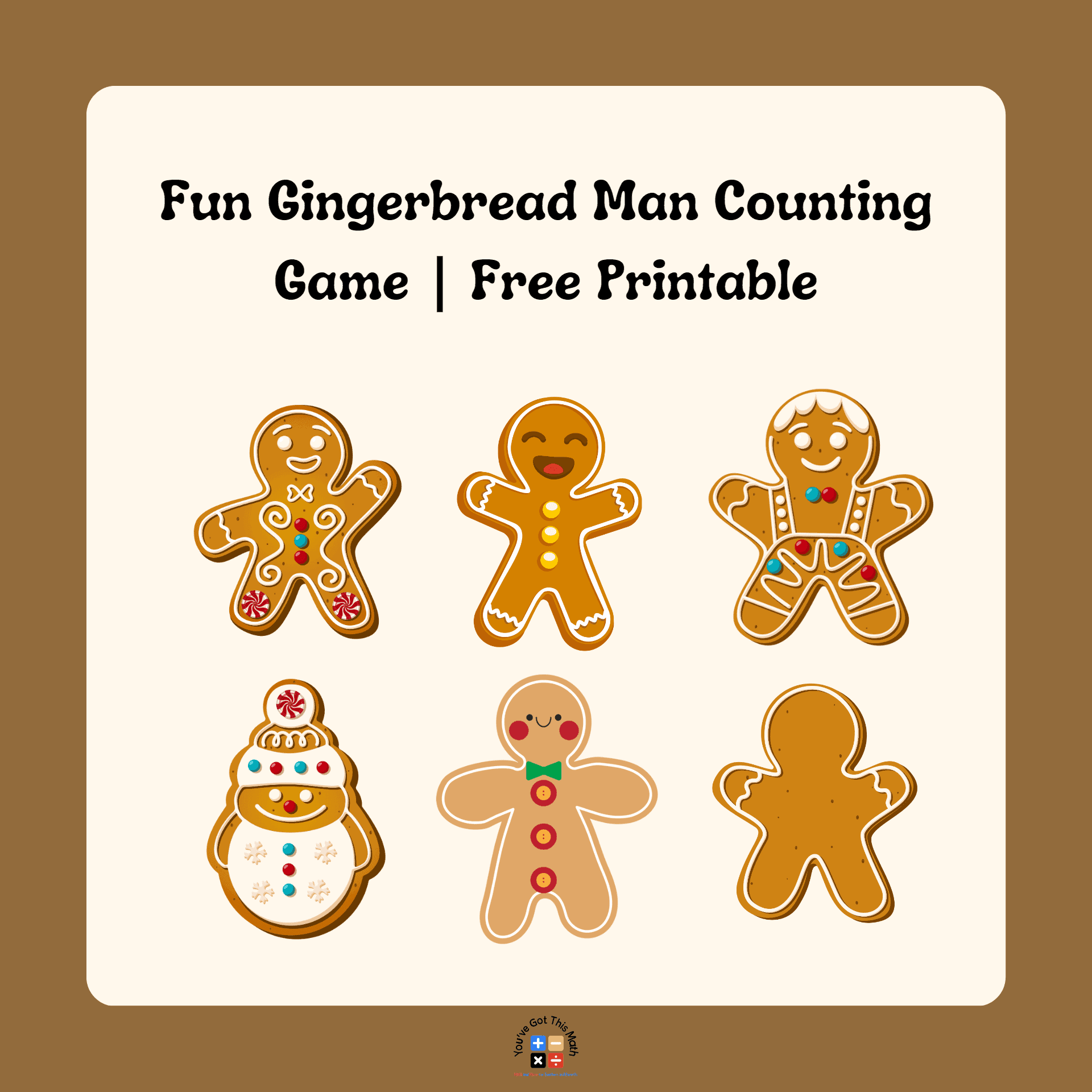 ---
Making a Gingerbread Man
Print out the template.

Cut down the template.

Place the template on a piece of paper and mark the positions to draw another Gingerman bread.

Then cut down the paper. 
---
4 Exciting Gingerbread Man Counting Game for Your Little Champ
When children initially learn to count, they frequently use only memorization and recitation exercises. Activities can be beneficial.
When you truly understand a subject, you can recognize when a number is missing rather than just repeat the numbers in order.
---
Let's Count the Gingerbread Man!
Draw some gingerbread men.

Ask the students to count the gingerbread man.

The numbers are written in a row. 

They will choose the correct number.

For example, if a student wants to solve the first problem, she will count the gingerbread man and choose the correct answer which is 5.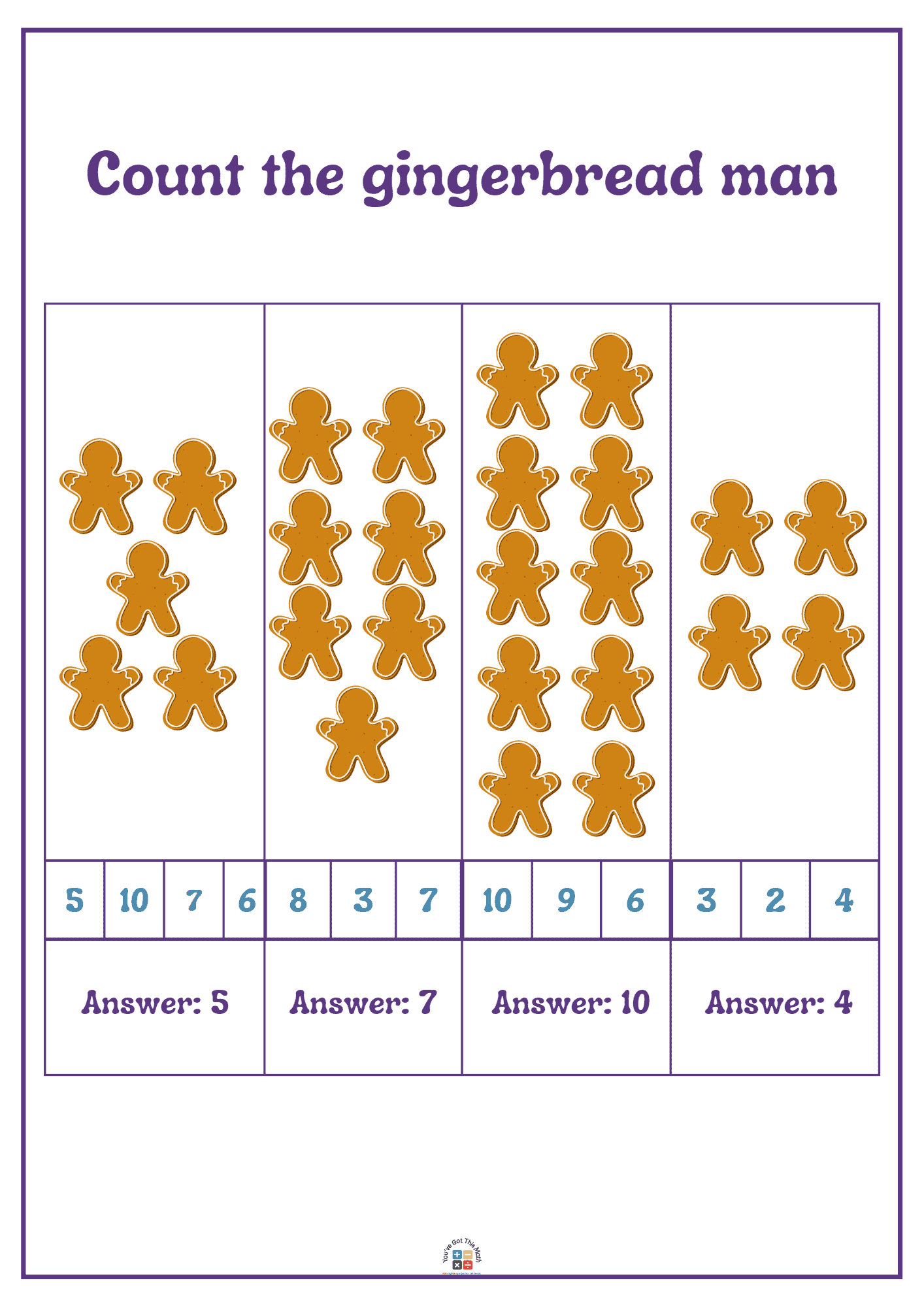 ---
Who Wants to Do Gingerbread Man Crafting?
Kids love crafting. That's why I decided to do some activities with them to learn to count. You can follow the steps.
Draw a poster board with the number of gingerbread men you need for matching.

Add the number of circles you are currently working on to each.

For instance, if you are just matching the numbers 6 -10, only trace 5 gingerbread men and 6–10 circles within each.

Then, write down that number on the gingerbread men's pages.

Match the number dots on the poster board with the appropriate gingerbread man sheets.
---
Gingerbread Man Running Cut and Paste Game
Draw some gingerbread men.

The students will count the numbers.

You will provide random numbers.

Ask the students to cut the numbers and stick them beside the right pictures.

For example, if they count four gingerbread men, they will cut the number 4 and paste it beside the picture.
---
Gingerbread Man Treasure Hunt Game
Gather all the students and give them a worksheet.

Ask them

to solve the problem so you can reach the gingerbread man safely.

The game is divided into two parts.

The students will be given a set of numbers which will be the clue for their treasure hunt game.

First, they will rescue the gingerbread man from the bad people by finding the missing numbers.

After, completing the first level the students need to solve the second part to save the gingerbread man from the fox by finding the missing numbers again.
---
Download Free Printable Worksheet
Games provide enjoyment and relaxation, which helps students remember new challenges. Gingerbread Man Counting games frequently involve friendly competition and keep students' interest.
Through these activities of counting, crafting, cutting and pasting games, and playing treasure hunt games, students—in particular, those making a gingerbread man counting game—are motivated to take part in and actively engage in their education.
We are offering a free printable worksheet with lots of practice exercises.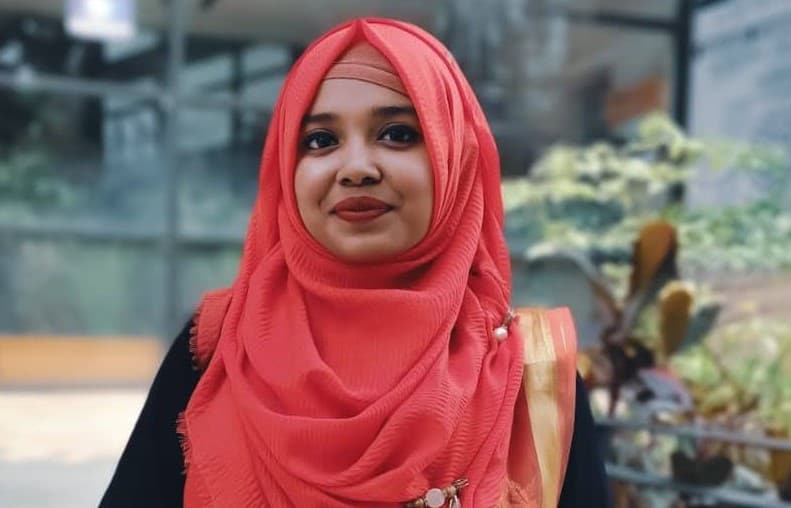 Hello!
Welcome to my profile. I have done my graduation from Ahsanullah University Of Science and Technology in Electrical and Electronic Engineering. Currently, I have started working as a Content Developer for "You've got this math" at SOFTEKO. As an Electric engineer, I always try to achieve innovative knowledge. I have an interest in research articles on different ideas. Also, I really like to solve innovative and mathematical problems. I really hope I'll do better in the future as an Engineer.