Implement Art Into your Week With this Great Homeschool Art Curriculum
This fantastic homeschool art curriculum is an easy way to implement art into your week. With easy to follow lesson plans your children will learn about artists and become one too.
Though I received this product for free, the opinions expressed are my own.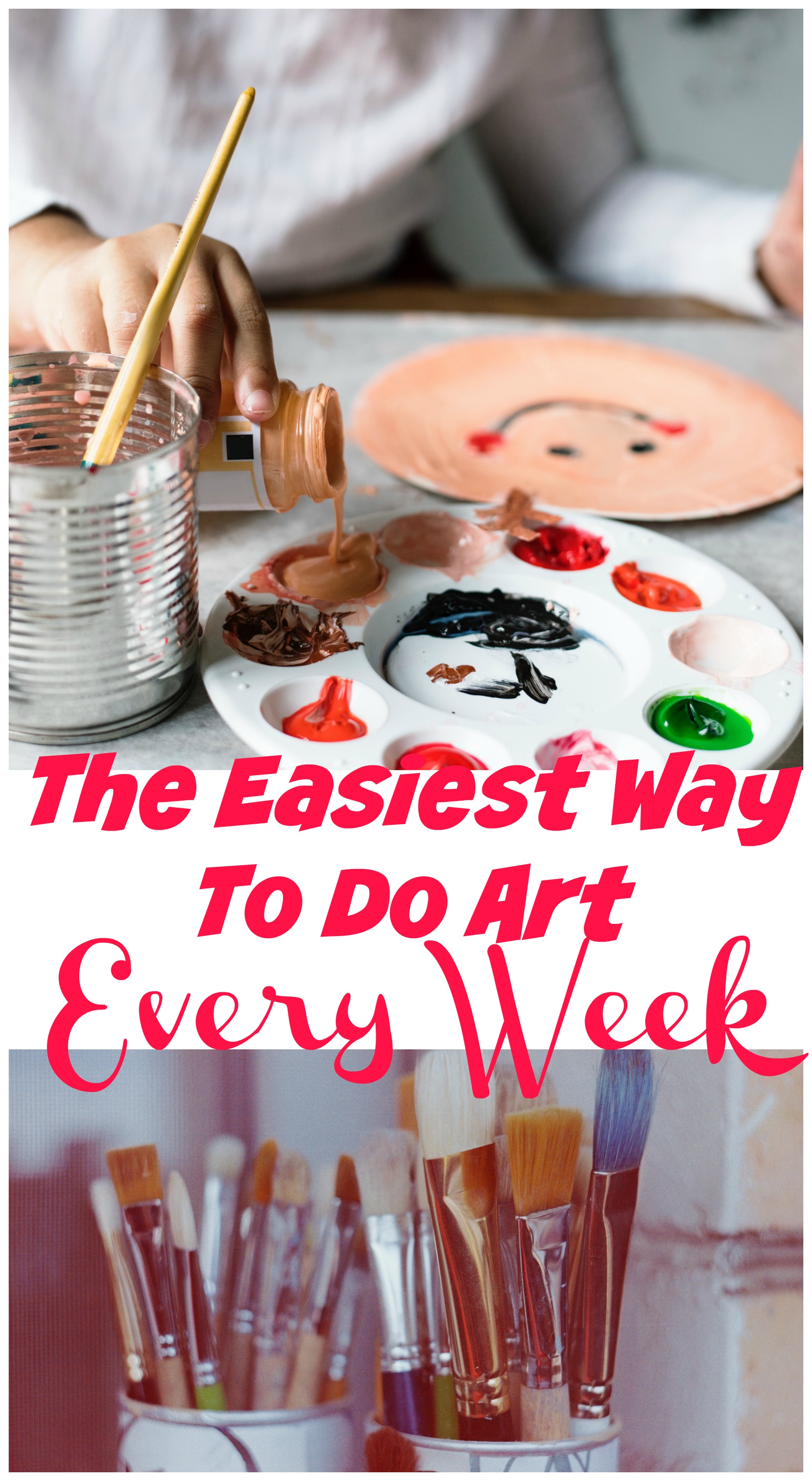 It is time for a little honest. I'm really not good at the fun "extras." Having a messy STEM project or science project often get puts on the back burner. And art….well that almost never happens.
Even though our homeschool community day has my children diving into science experiments and art projects, I know I need to do better at implementing them at home too.
But let's face it! With four kids on four different levels, it is just another thing to plan and get ready for.
Recently though I found something that has made that leap into art so much easier! A homeschool art curriculum called Art History Kids
Homeschool Art Curriculum
The joy of homeschooling is learning right beside your child. And Art History Kids helps make this possible, even if you are not an artist. The projects are simple, informative and fun! And they don't require crazy material. You probably have everything you need sitting on a shelf. And you don't have to plan the art project out!!! Art History for Kids, provides easy to follow directions and age-appropriate introductions to artists, art movements, and different styles of art.
Not only are art projects provided, but you and your children get to explore the historical context behind the art. Art History Kids helps your family learn about real people, the world they lived in, and what was happening in the world while they were alive.
Learning About An Artist
Each month Art History Kids helps you introduce an artist to your children. Once again, everything is planned out for you. All you have to do id print and go!!!
In December, we focused on Kandinsky and abstract art. And there was so much to learn, just in week 1.
We began by learning a little about Kandinksy, and then we got to study his art.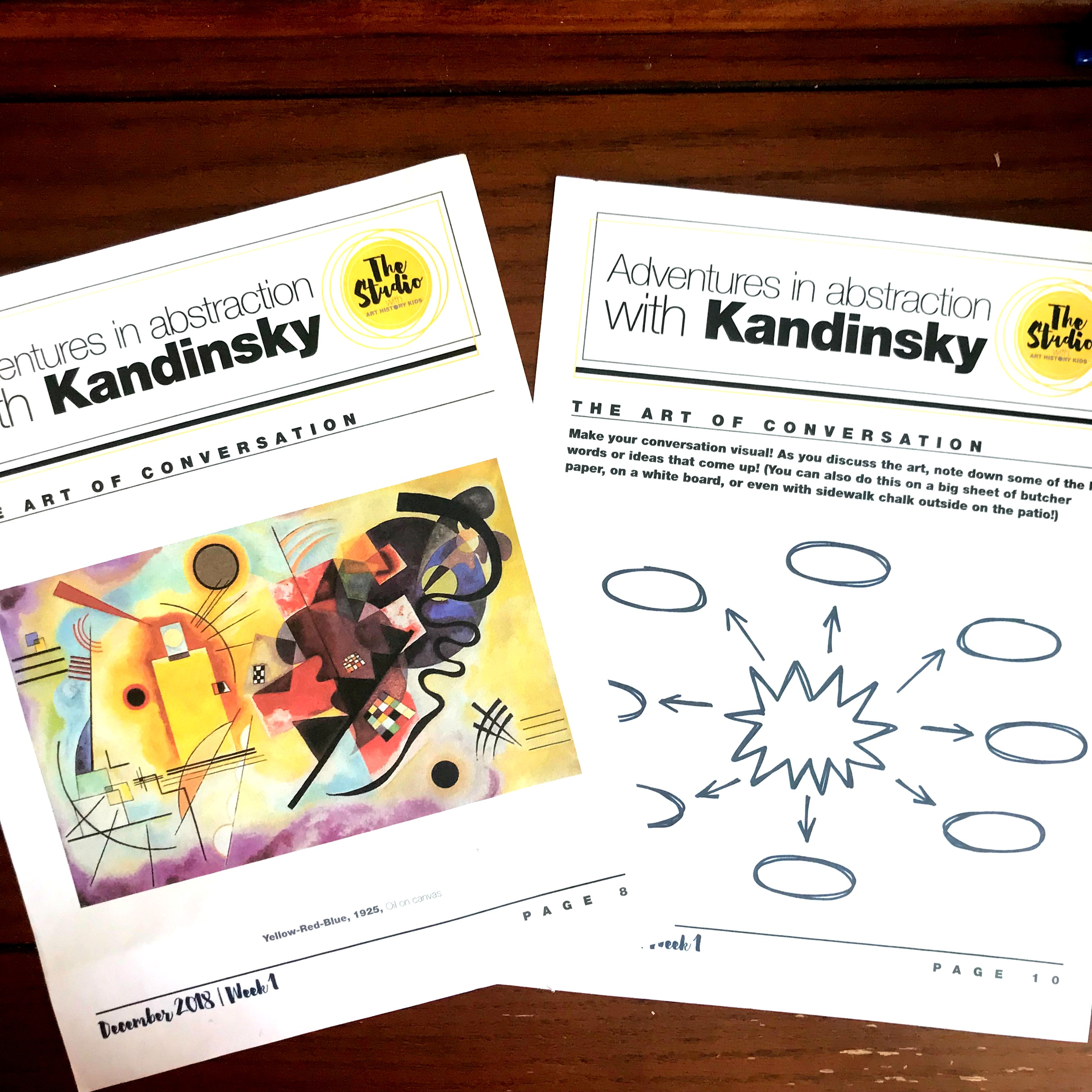 I love how the art is already included and she also provides some ideas to get the conversation started. I'm not having to search on the internet or hunt down a book at the library to get any of this! I simply print and go!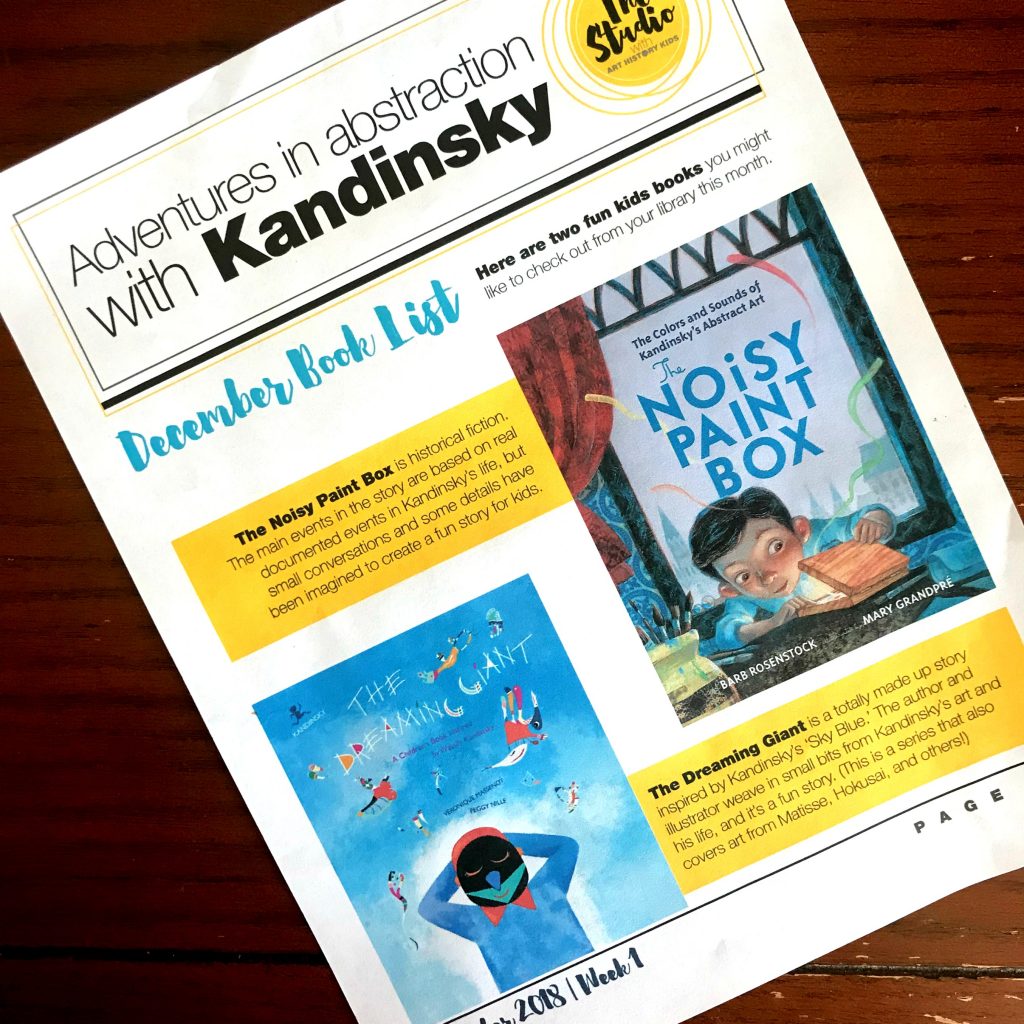 Next, we headed to the library and checked out the awesome books that were recommended. We loved the "Noisy Paint Brush." It was a delightful book about Kandinsky and how he came to create abstract art.
And then came time for the best part!
Art Time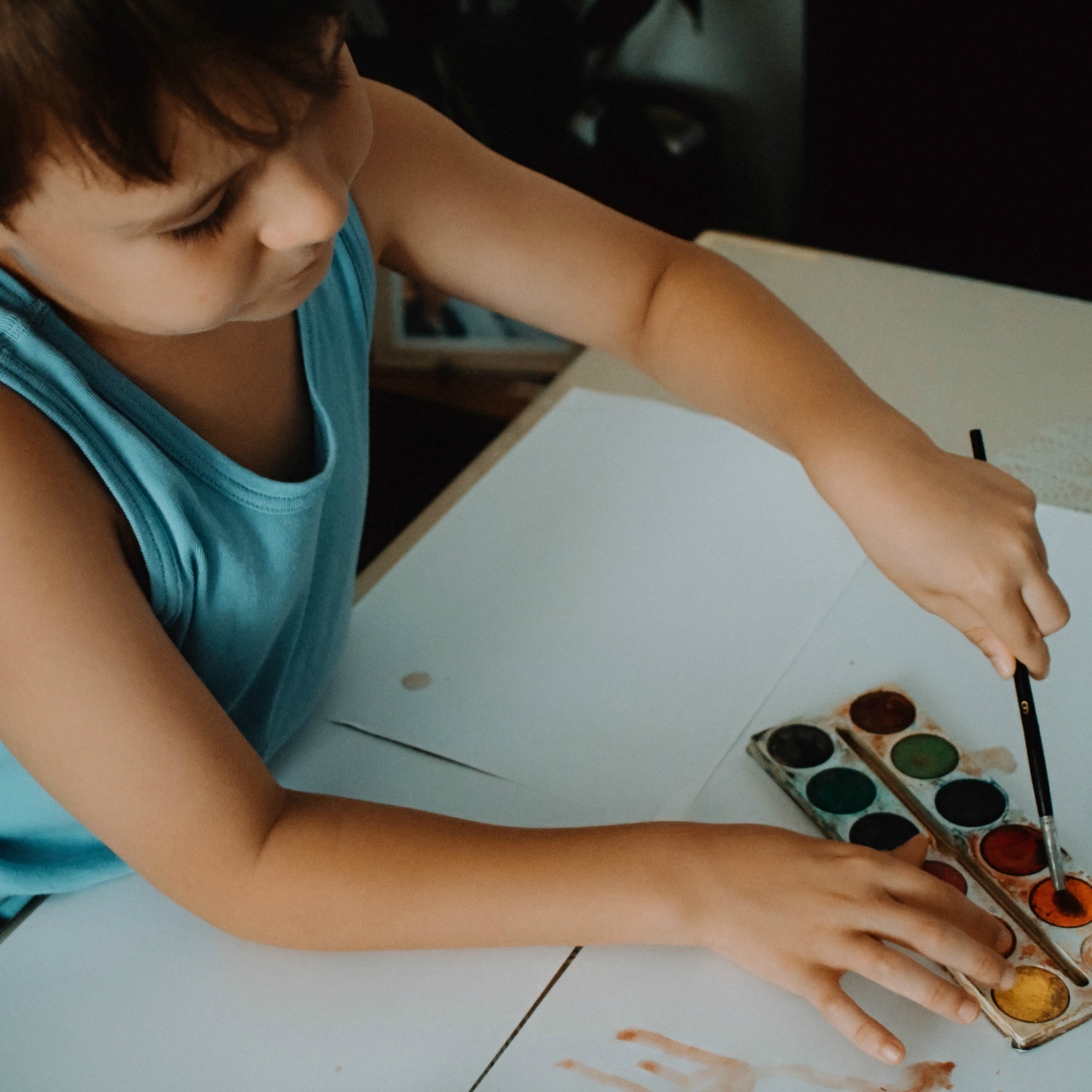 I have to admit, creating abstract art is my favorite. It doesn't have a lot of rules and it can look great even without a lot of talent. (Raising hands up high regarding this!)
And our first week in December had us creating an abstract piece.
I provided my children with paint and paper, and using the ideas presented in the "Now it's your turn…." portion of the lesson, we created some art. It was lots of fun, and surprisingly they were able to tell me about their senses and what the picture meant when they were done.
It was a fun way to end a December week, and I'm looking forward to many other simple art projects in the coming weeks.
Save Money as Well As Time:
As a homeschool mom, I know that money is just as precious as time! And Art History Kids wants to provide you with some special codes that will save you money so you can implement art into your weekly routine.
All you have to do is use these codes at check-out.
2018PRICE

– to get $4 off monthly

YEARLY2018

– to get $40 off yearly
Or you could enter the giveaway to receive a year of membership for FREE.
I know that you will enjoy this homeschool art curriculum as much as we have.
You've Got This,
Rachel