🎃 10 Free Pumpkin Coloring Pages: Free Printable 🎃
Pumpkin Coloring Page
There is nothing that signifies Fall is here, more than colored leaves and a bright orange pumpkin. In deference to some religions that do not celebrate Halloween, you can always celebrate a pumpkin. A pumpkin is a harvest symbol that indicates bounty and being plentiful.
It is only in recent years that I have come to truly appreciate the pumpkin and all that is has to offer. That's why I just had to share these pumpkin coloring pages with you.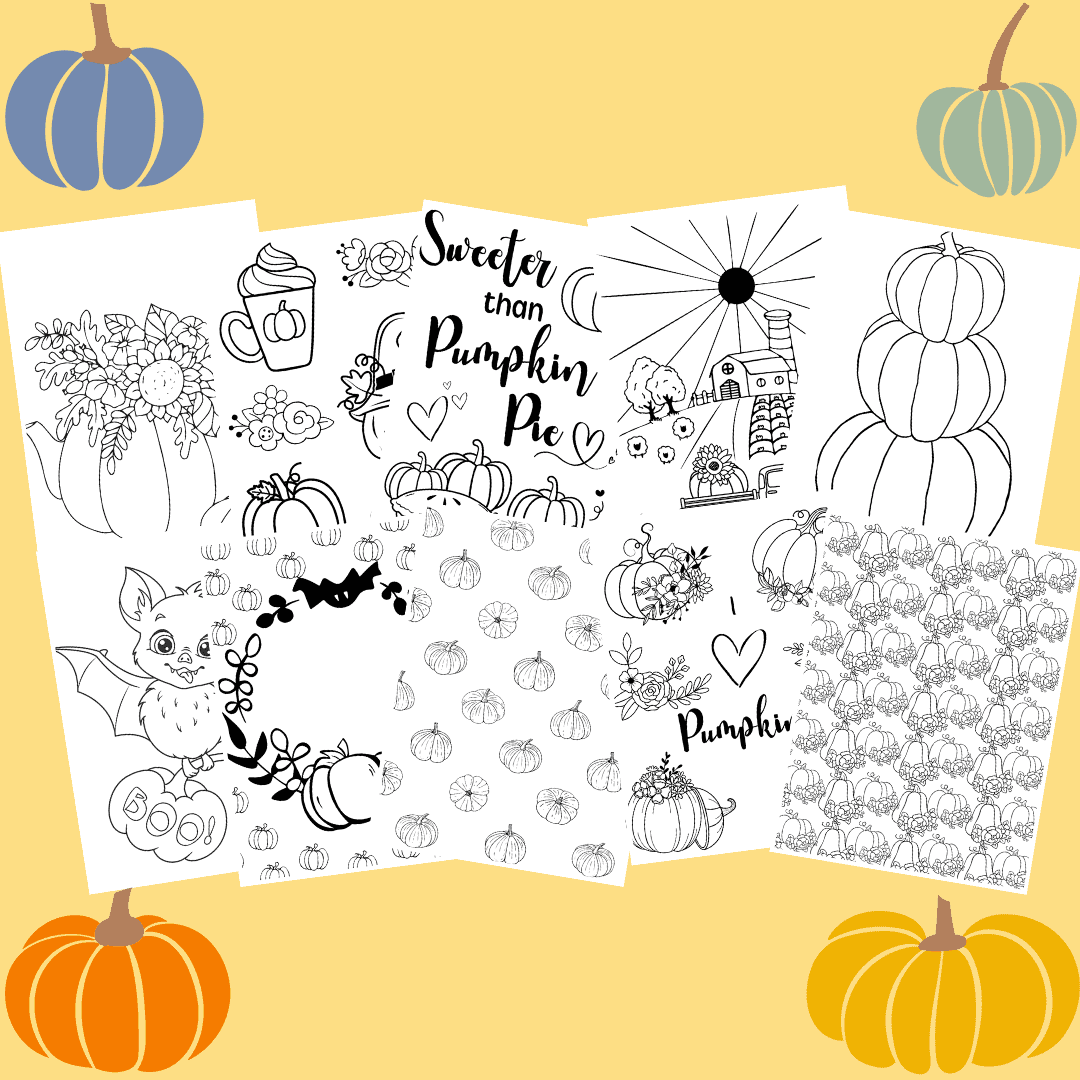 We have evidence of pumpkins being on Earth as early at 7500 BC! (wiki)
But, it wasn't until the 1800s in Europe that people began regularly carving pumpkins as part of a Fall tradition.
Carving Pumpkins
There's an Irish folk legend about a man named Stingy Jack. It is from this folklore that the term jack-o-lantern came to be. Prior to this, people used to actually carve turnips. But, it was discovered that a pumpkin was much easier to carve.
Even with all the modern amenities we have today, pumpkin carving is a messy chore. You first have to scoop out all the "guts" and seeds for best results. For this reason, many people choose no carve pumpkin ideas. Recently, painting, using stickers and even drilling pumpkins has become popular in the USA.
If you do choose to go "old school" and carve your pumpkin, you may choose to keep the seeds and roast them with oil, butter and salt. Delicious!
If you love fall and Halloween, don't miss some of the other stuff on this site–like my Witch Hat Coloring Pages, Monster Word Problems, and Fall Math Activities.
Pumpkin Activities
In addition to carving and decorating, there are many things you can do with pumpkins.
Yes, many people eat them. However, the pumpkins that we carve and the pumpkins that we eat are usually different varieties.
While you can certainly eat a carving pumpkin, there are other varieties that are grown just for cooking and will be sweeter and have a different texture. The "pumpkin" that I use for my famous pumpkin pie is actually a blue hubbard squash, known for its flavor and texture.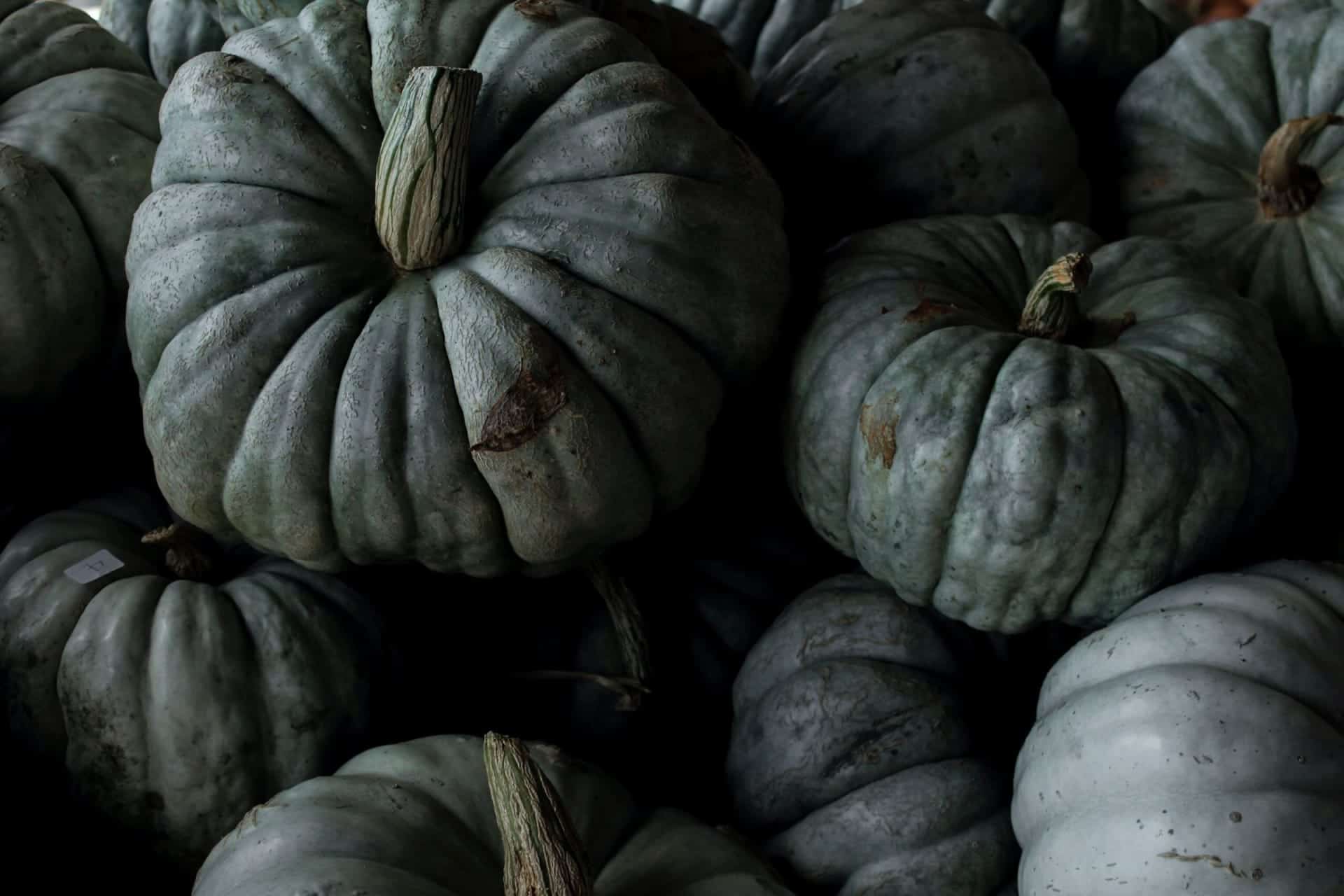 Carving pumpkins are grown to be tougher and for their shape, without much regard to how they will taste.
For the best results, ask your local farmer or produce stand about the varieties they offer and the best uses for each.
You can even use the teeny tiny ones for math activities. One year, my son's class did a guessing/reasoning game on how many seeds they thought a pumpkin had. Or, which pumpkin would have more seeds and why.
You can also use pumpkins to talk about weights and circumference. Or, develop complex algebra problems to talk about algebra in every day life. Such as, "If a pumpkin makes X number of pies, and I need X pies, how many pumpkins should I get?"
Or, just keep it simple and use these cute pumpkin coloring pages instead.
Pumpkin Coloring Pages
But, maybe it's raining out, or you're stuck in a classroom. Or, you really just don't want the mess of carving or decorating pumpkins. That's ok too.
You and your kids can have just as much fun with these free printable pumpkin coloring pages. This assortment of pumpkin pictures to print and color includes:
blank pumpkin coloring pages, for you or your child/student to add something in the middle
pumpkin pie coloring pages
pumpkin coloring page with a cute (not scary!) bat
pumpkin coloring pages with Halloween theme, including the infamous pumpkin spice latte!
mini pumpkin or small gourd coloring pages
full size pumpkin coloring pages
Thanksgiving pumpkin coloring page
farm themed pumpkin coloring page
There's a printable pumpkin coloring page for just about any age group. I certainly would print and color these as an adult. These printable pumpkin pictures can be considered pumpkin coloring pages for adults.
Just download and print the pages of pumpkin designs that you want.
Lisa Lightner is an award-winning and nationally-known Special Education Advocate and Lobbyist who lives in suburban Philadelphia. She has or is serving on the Boards of numerous disability and education related organizations including the Epilepsy Foundation and PA Education Voters. She also has testified before State House and Senate committees relating to special education issues and education funding issues.