5 Cut and Paste Skip Counting Worksheets for FREE
Grab some skip counting worksheets free! These cut and paste activities are a wonderful way for children to practice their skip counting skills. They also have all the numbers for the new math memory work for Classical Conversations.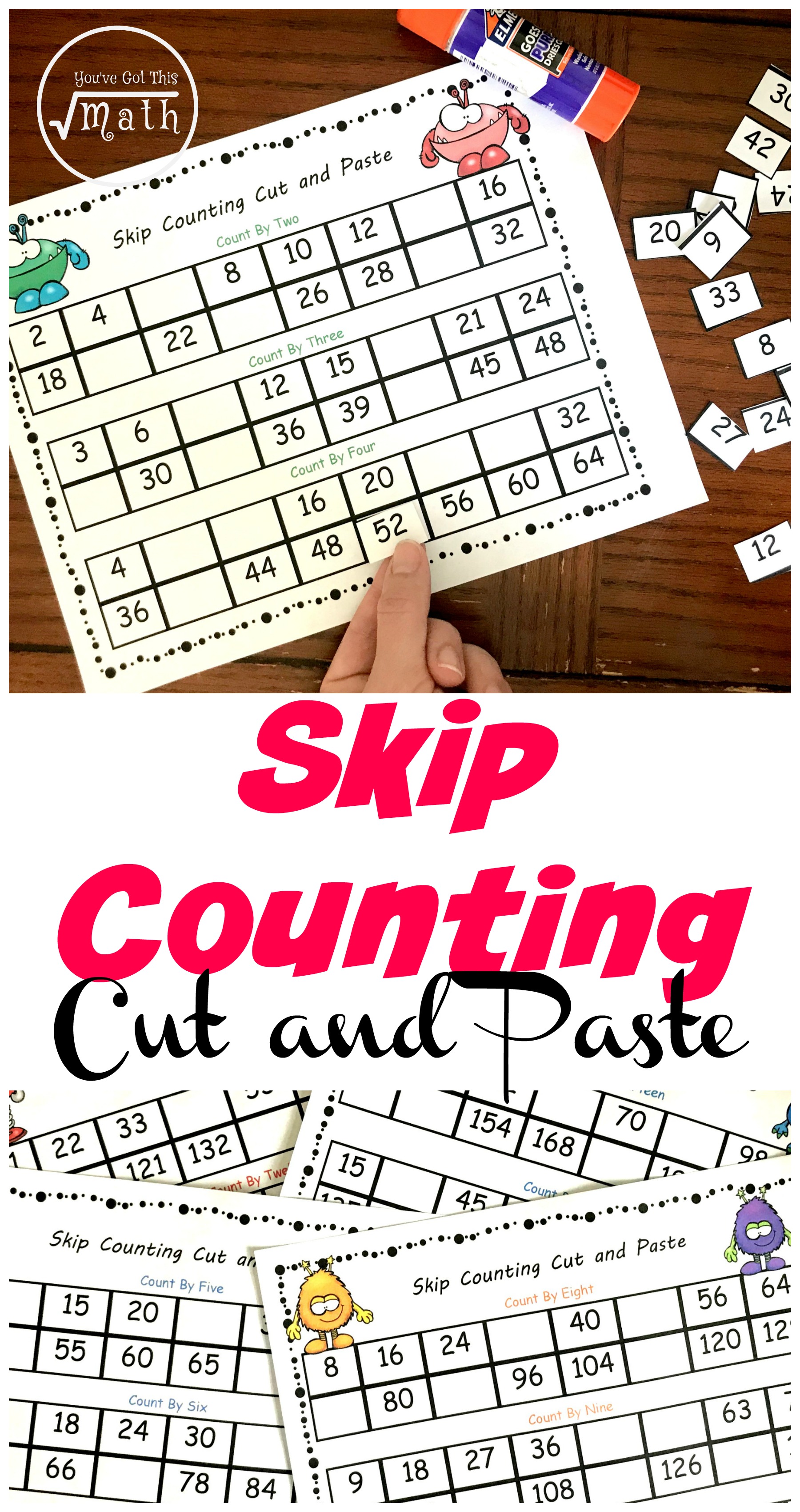 We all know that assessment is an important part of teaching. Assessing our kiddos helps us to know what they understand, what they are struggling with, and what we can skip or what we should teach next.
Normally though we think of assessment as long boring tests that come back with a scarlet letter on them.
But assessments don't have to be a big formal scary ordeal. They can be as simple as sitting down and talking to a child. It could be watching them playing a game and seeing where they struggle. You could throw in some clip cards or a cut and paste activity and you have a fun assessment.
This is day five of my skip counting activities. You can get the others here.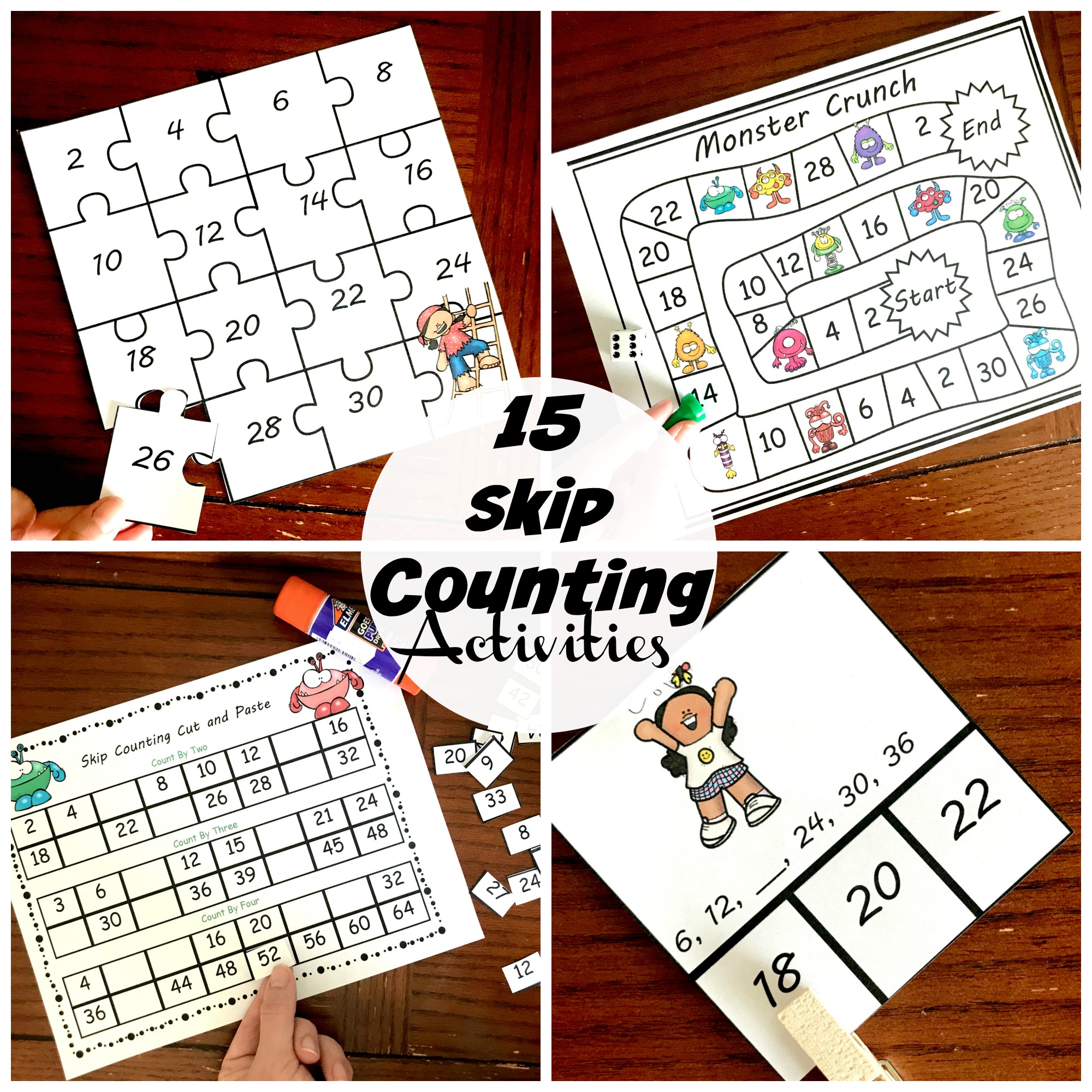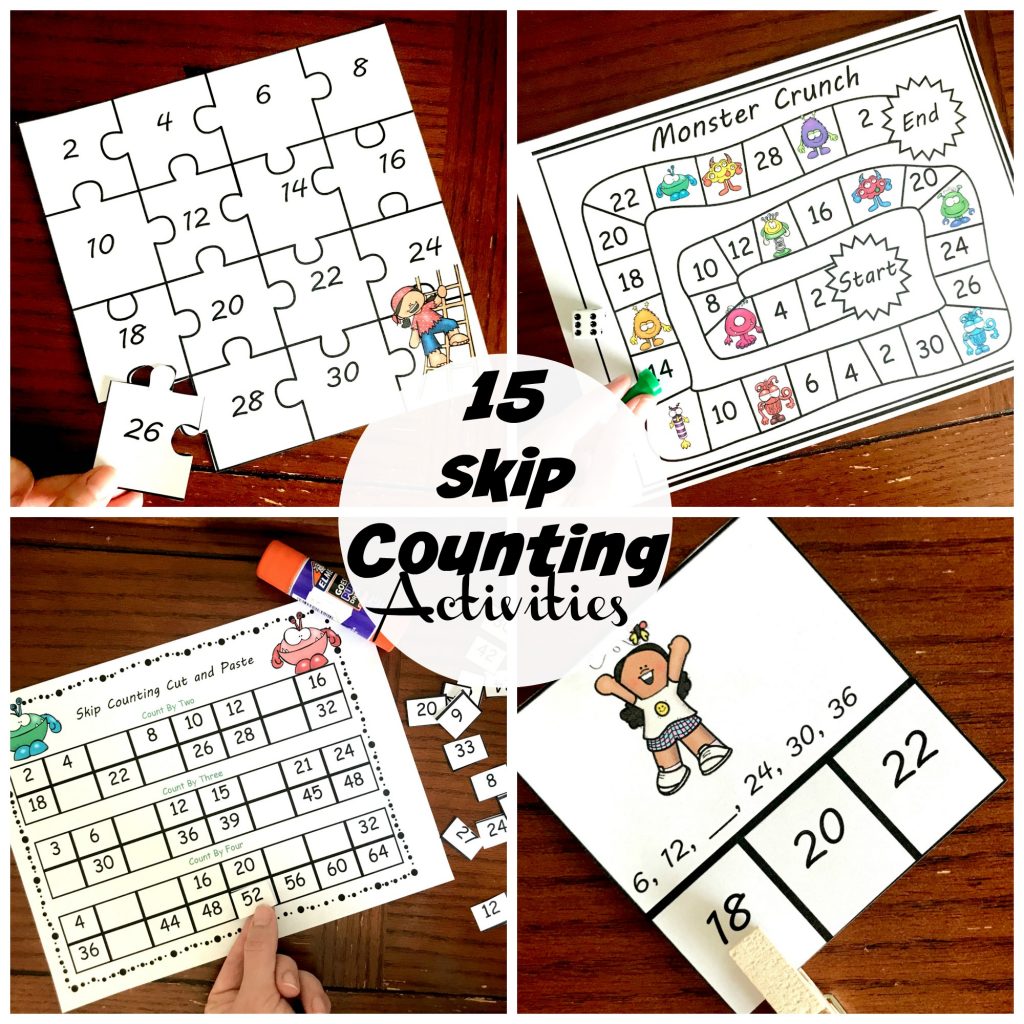 Prep-Work For Skip Counting Worksheets (free)
This is another prep-free sheet.
All you need to do is print off the pages that have skip counting cut and paste written on them. The page after is the answers. You only need to print one of those for every three students.
Next, grab some glue and scissors and you are ready to go.
Westcott School Scissor Caddy and Kids Scissors With Anti-microbial Protection, 24 Scissors and 1 Caddy, 5-Inch Blunt (14756)

Elmer's All Purpose School Glue Sticks, Washable, 30 Pack, 0.24-ounce sticks

How to use:
This worksheet is pretty straightforward.
First, have the kiddos cut out all the numbers that will go in the blanks.
Next, the children will use the skip counting worksheet to count.
When they get to a blank spot they will need to stop and figure out the missing number.
Then, they find that number in the pile they cut out.
Now they get to glue it in.
The children do this through the whole sheet until they have all the answers glued in!!
I hope your little ones enjoy this assessment!!
Carson Dellosa Math File Folder Game (140306)

PINKFONG! Fun Times Tables: Toddler Math, Songs, Counting, Games

Skip Counting