Long "a" Sound Words | Free Printable Clip Cards
Long a Words
When you are teaching kids to read, it begins with a focus on short vowels. It starts with simple CVC words like cat, and then you begin to add blends to make words like cast. 
But finally, it comes time to move onto "long a" words. And that is what this activity is all about. Identifying "long a" words.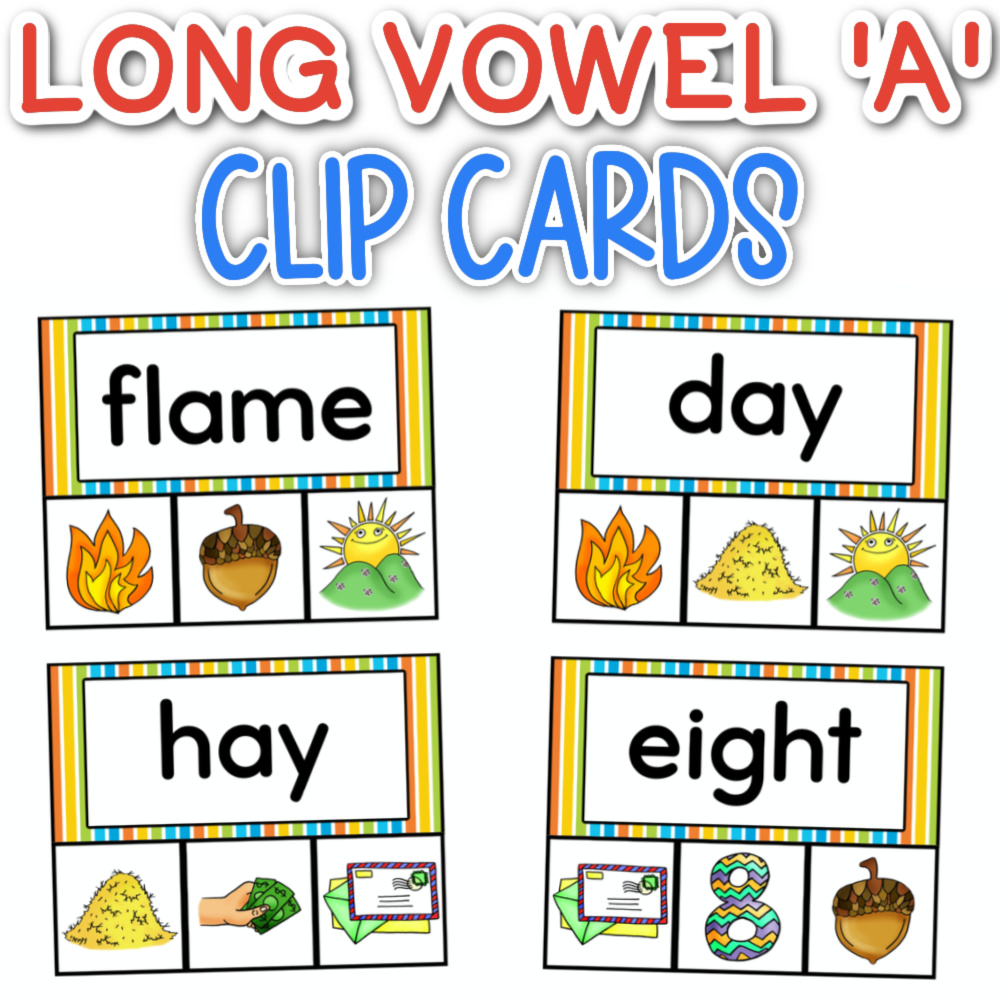 Long "a" Sound Activity
Before starting this activity, you will want to practice spelling these words with your kiddos.
There needs to be direct instruction regarding the sound the a makes when they see "ay" or "ai".
Once they have practiced making the "long a" sound, then it is time to discover which words have the long a in it.
You can also ask them to rhyme the long a words that rhyme. Like day/hay and hay/pay.
Long A Sound Spelling
This activity requires very little prep-work.
First, print off the pages you would like to use. 
As always, I recommend laminating these and using card stock so that they last longer.
Use whatever paper clips or clothespin your child can manipulate successfully.
Spelling Long A Words
Now it is time to see if your kiddos can identify that long a sound.
First, say the word the picture represents. 
Then ask the child to clip the images that contain the long a sound.
Have you little ones do these numerous times. Once they are comfortable identifying "long a" words, they will also be ready to start reading them.