FREE Football Task Cards For Subtracting Money (Coins)
Your little ones will love this subtracting money activity. It is a simple introduction to subtracting coins and answering the question, "How much more?"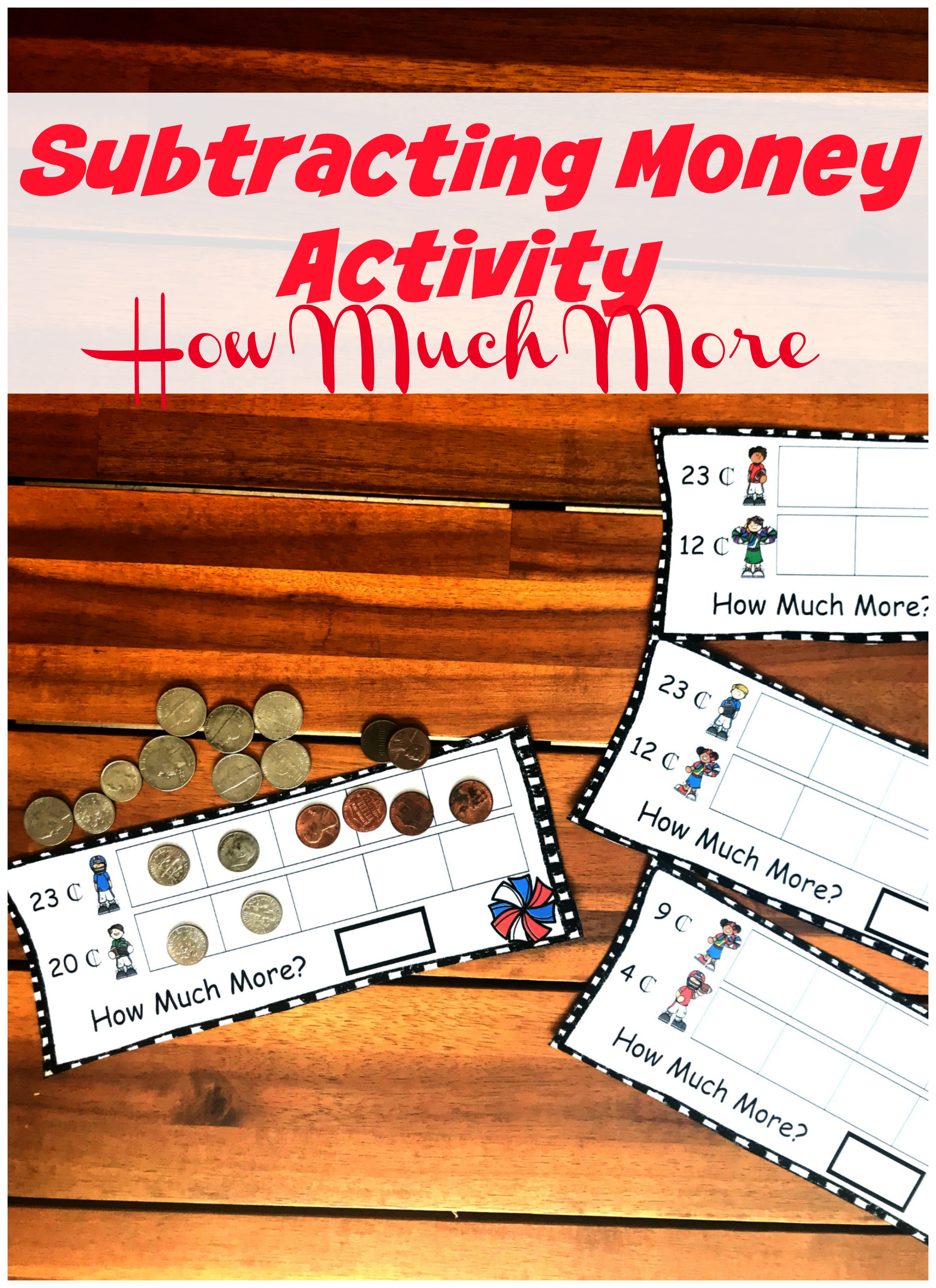 It is football season, and my little five-year-old is loving playing football with his older brothers. So when I noticed that he was struggling to solve some subtracting money problems, I knew making some football-themed task cards would be perfect for him.
And they were!!
Prep-Work
These task cards require very little prep-work.
First, print off the cards you would like to use on card stock paper.
Next, cut them out, and laminate for multiple uses.
Finally, gather up some dry erase markers and coins.
You are ready to go!!!
Melissa & Doug Classic Play Money Set (Developmental Toys, 50 of Each Denomination, Wooden Cash Drawer)
EXPO Low Odor Dry Erase Markers, Chisel Tip, Assorted Colors, 8 Pack
Subtracting Money
There are so many skills we are working on with these task cards, and I love that.
First, the children are given an amount of money, and they have to figure out how to make that amount with coins. To do this they need to be able to recognize coins, and also know their value.
Next, they have to be able to count money using the least amount of coins. Each task card only has five spaces. So if they are given 14 cents, they can not count out 14 pennies, or two nickels and four pennies. They must use 1 dime and four pennies.
Finally, they get to work on subtracting and answering the question, "How much more?"
Answering the Question, "How Much More?"
These are very simple questions, and don't require any "regrouping". (Stay tuned, those will be coming!!)
We are simply laying a foundation for subtracting and knowing that when we hear, "How much more," we need to subtract.
The first card asks the children to subtract 23 and 12.
They begin by placing coins in the squares.
23 – two dimes and three pennies
12 – one dime and two pennies.
Now we subtract anything that has a pair.
And for our very visual children, you may want to grab a dry erase marker and circle the coins that match.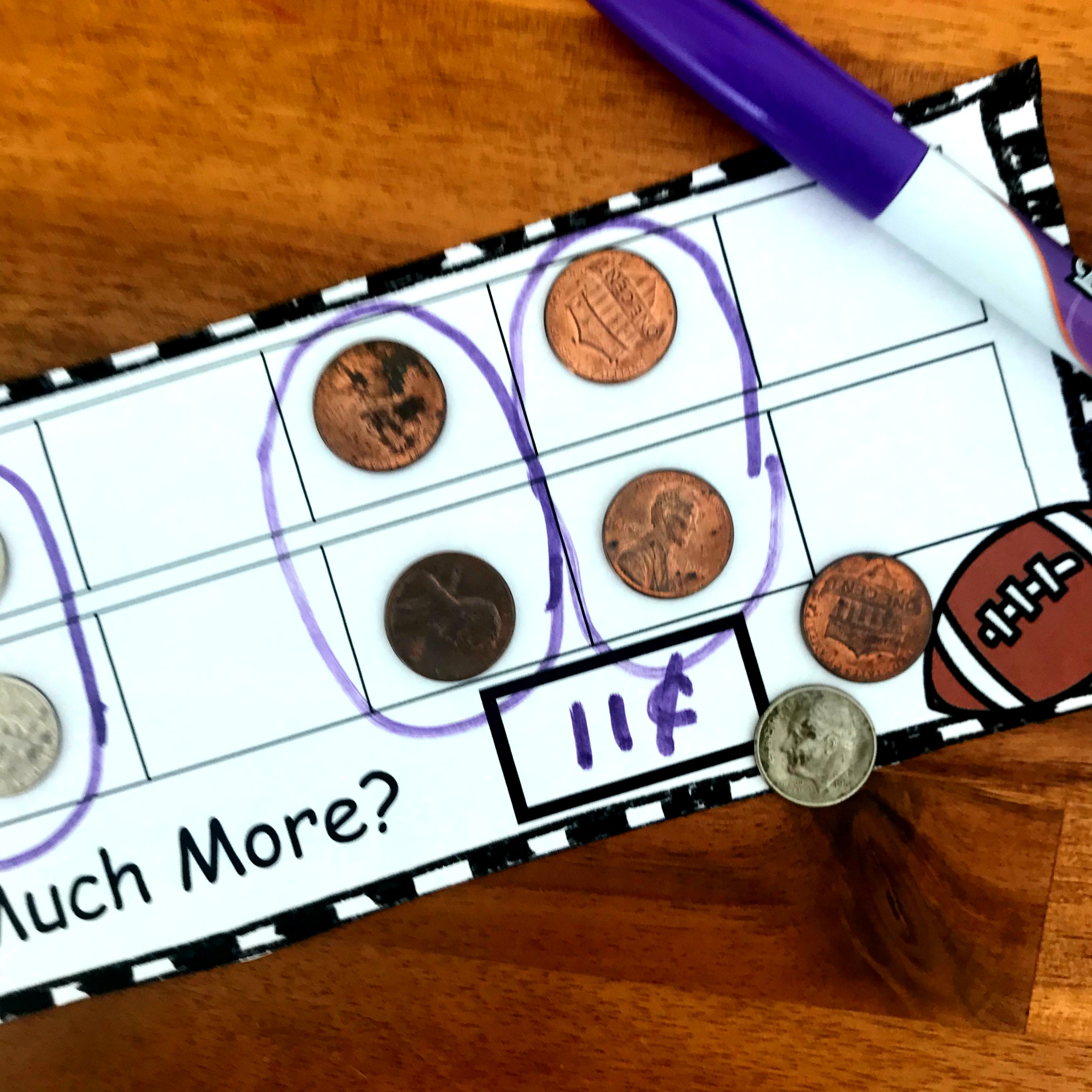 Or you can have them take the coin off the top boxes and stack it on top of the matching coin in the bottom box.
Either way, what is left or not circled in the top box is the answer. (One dime and one penny equals eleven cents.)
It is that easy!!!!
You've Got This,
Rachel
You may also like: