FREE Football Themed Equivalent Fraction Printable

Your football lovers will enjoy this equivalent fraction printable. The students are given footballs with fractions on them. They are to place them on a field goal with an equivalent fraction.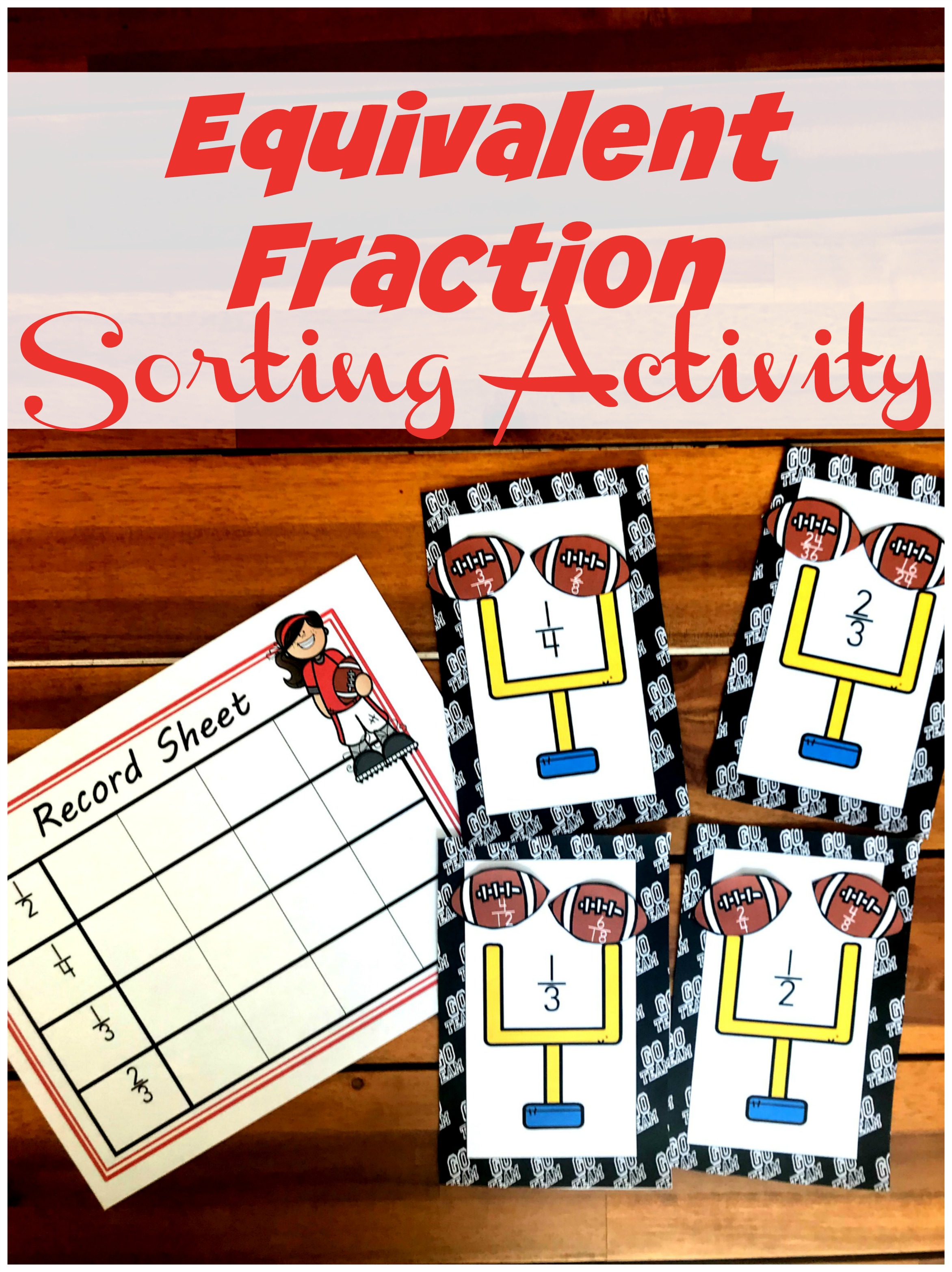 It's fall and that means in the south, Georgia, football is everywhere. Very rarely will a social setting not include some type of football talk….whether it is about a high school, college, or the NFL.
It is a fun time, and my boys are filled with football fever. They watch it, make charts to show which teams are in the lead, and of course, play some tough games in the backyard.
So lately, I've been making football math printables to add some excitement to our math time.
Here is the latest, an equivalent fraction printable.
Prep-Work
You can use this equivalent fraction printable two different ways.
As a cut and paste:
Begin by printing off the fraction pages you want your children to work on. (You would want to print off pages 4,5, and 6 go together and 7, 8, and 9 are the other set)
Next, provide them with glue and scissors.
Then, have them cut out the footballs and paste them on the goals that show the equivalent fraction.
Math Center
This one involves a little more work on your part, but can be used over and over.
First, print off the pages on cardstock paper.
Next, Cut out the footballs.
Finally, have the children sort them out, and then record their answers on the record sheet.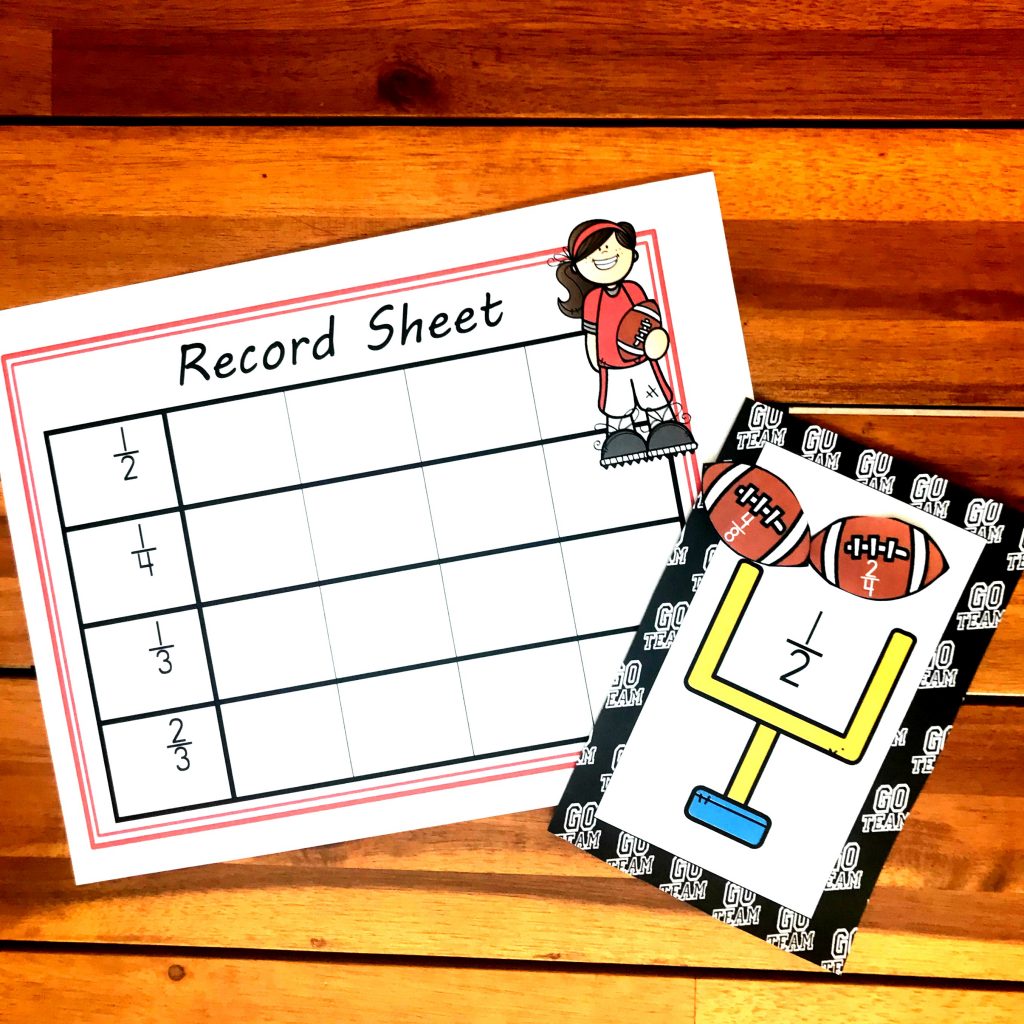 Equivalent Fractions
Some activities are simply a chance to practice. They are designed to drill in the skill while the children have a little fun.
This activity is one of those.
It is not a teaching activity. This means the teaching MUST happen beforehand.
I love fractions because there are so many hands-on ways to explore them….and equivalent fractions are not an exception.
If you have not taught equivalent fractions yet, you may want to try one of these hands-on activities first….before you jump into this practice sheet.
Use number lines to teach Equivalent Fractions. It is a powerful visual.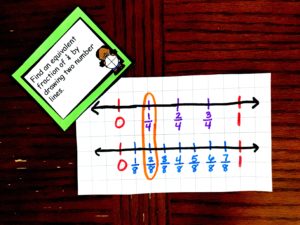 This activity explores Equivalent Fractions with pattern blocks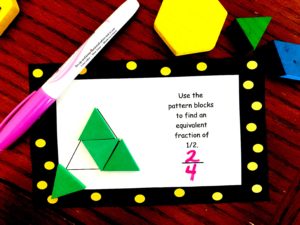 Equivalent Fraction Printable
Want a quick example to demonstrate finding equivalent fractions?
The goal says two-thirds, so the children are asked to find four fractions that equal 2/3.
Though there are many different ways they can do this. This one is the easiest. Simply, take a football and figure out which fraction is equivalent to it by simplifying it.
16/24 divided by 8/8 = 2/3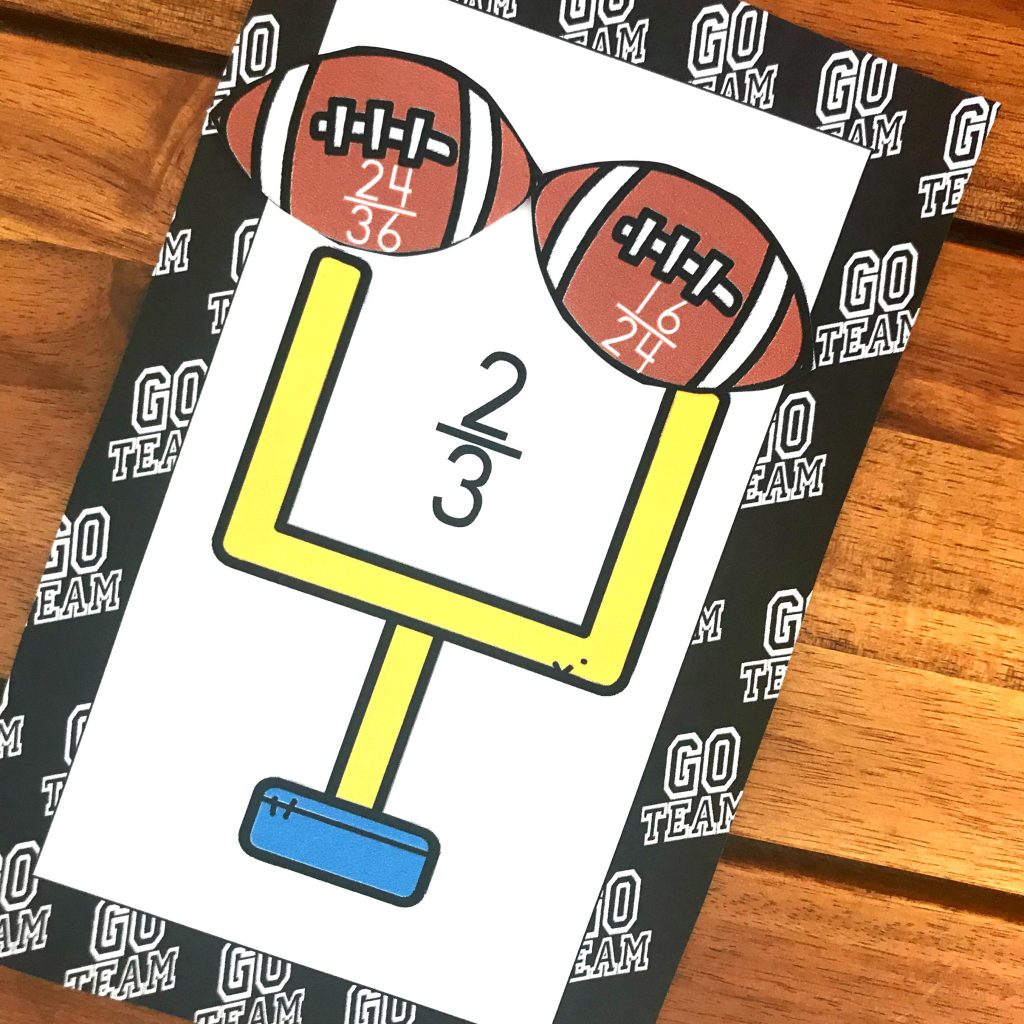 I hope your children enjoy "playing football" while working on equivalent fractions.
You've Got This,
Rachel
You may also like:
10 Equivalent Activities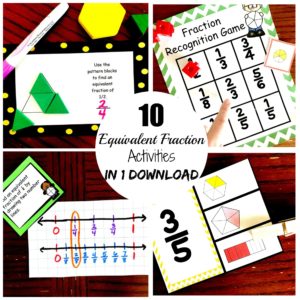 100 Fraction Printables