Luau Coloring Pages | Free | PDF
Luau Coloring Pages
Have you ever been to Hawaii? I have, but it was almost 20 years ago. I cannot wait to visit again.
Recently a friend visited and I was so jealous, seeing her photos on social media. But, if a Hawaiian getaway is on your bucket list, maybe you and your kids want to enjoy these luau coloring pages to get you psyched for your trip.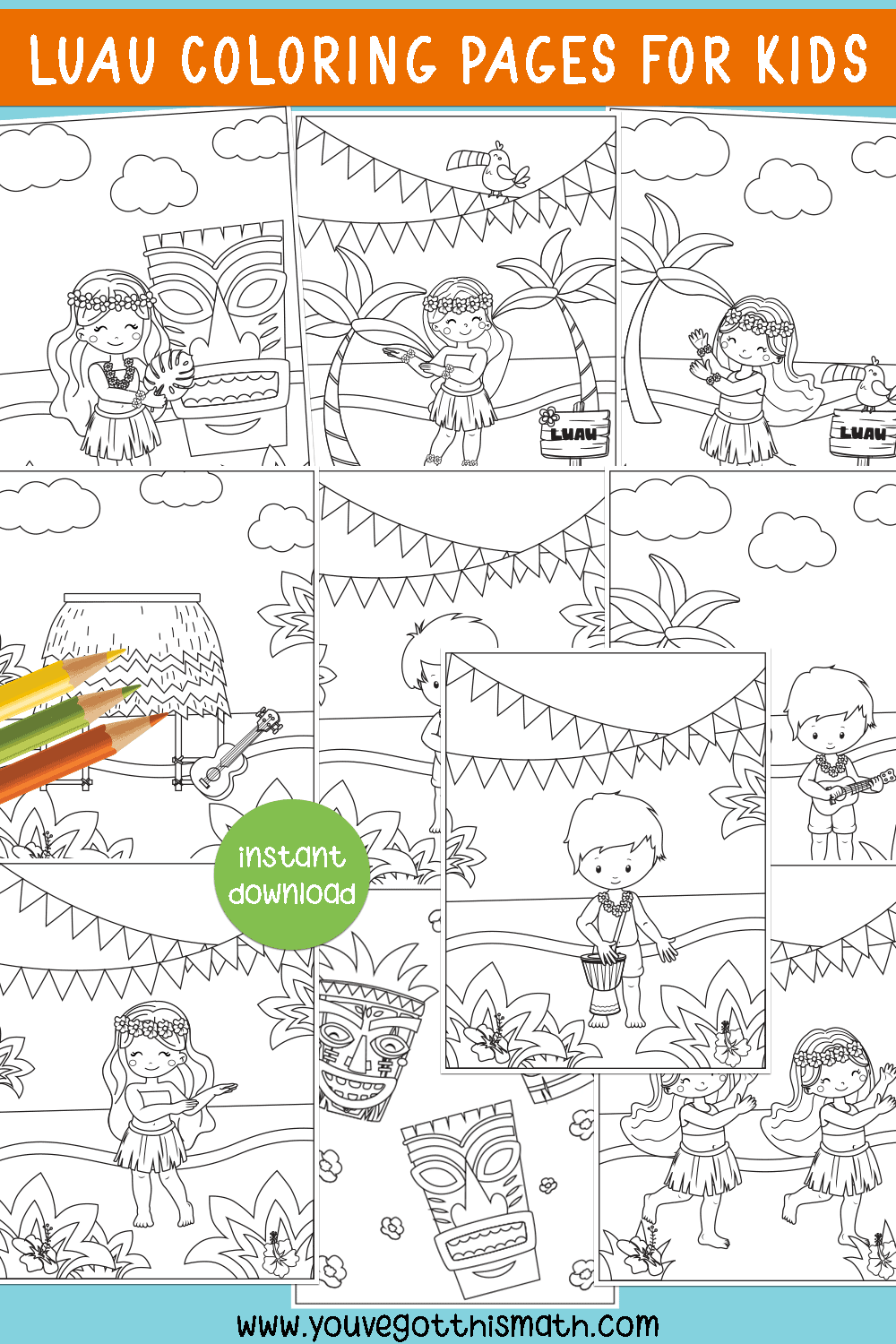 What is a lu'au?
A luau, also known as a lu'au in the Hawaiian language, is a social event that combines the traditions of Hawaiian culture and western holidays. The word lu'au means "to come together with friends to celebrate."
It is commonly held at private homes, but it can also be held at hotels, resorts or other commercial properties that can host an intimate gathering of family and friends. The luau is typically laid out as an evening meal party. It features native Hawaiian cuisine, music and dancing in addition to other traditional activities such as games and crafts.
Traditionally, a luau would feature many aspects of Hawaiian culture including chants, storytelling and hula dancing. Today, some luaus incorporate modern themes such as movies or video games in order to appeal to contemporary guests.
What usually happens at a lu'au?
A luau is typically laid out as a meal party. At the center of the table are many dishes, such as taro root, poi, and pig. Guests may eat with their hands or use utensils made from ti leaves.
The hostess provides leis near the entrance to guests and traditional Hawaiian clothing called ʻaloha shirts may be worn by all men in attendance. The evening begins with Hawaiian music and chanting. After dinner, guests may participate in games such as hula dancing or a makahiki ball game.
There are also various festive activities that take place during a luau including storytelling, crafts and games like an egg-tossing contest or tug-of-war. The evening ends with traditional Hawaiian songs performed by musicians wearing traditional garb while guests dance the Hula.
Free Luau Coloring Pages
Here you go. Download and print these fun Luau coloring pages!
Lisa Lightner is an award-winning and nationally-known Special Education Advocate and Lobbyist who lives in suburban Philadelphia. She has or is serving on the Boards of numerous disability and education related organizations including the Epilepsy Foundation and PA Education Voters. She also has testified before State House and Senate committees relating to special education issues and education funding issues.