3 Digit Addition Game | 5 Ideas | Free Printables
Grab this no-prep 3 Digit Addition Game with a festive flair. Can you believe this new year is upon us? Lights are up everywhere, we are busy with all the fun of the season, and the children are a little distracted. 
So let's do some math games. Because my children struggle with 3 digit addition. This 3-digit addition game is the best.
---
Prep-Work
Like I said, this game is extremely low-prep, which is perfect for this time of year. All we have to do is…
Print off the game boards and laminate them if you want extra durability.

Next, gather up calculator game markers.
And that's it. The game is ready to play.
---
5 Unique Gaming Ideas for 3 Digit Addition
If we notice a child struggling with solving the 3 digit addition facts, these games may help them. This simple 3 digit addition game allows children to practice adding three-digit numbers one by one.
---
Rolling Dice for 3 Digit Addition
Teachers or parents can set up a dice game. It is that easy to play.
Player one begins by rolling the die and moving that three times.

Then she writes the numbers in the box.

After that, another player again does the same process and writes the numbers in the box.

 Now player one does the addition.

Another player checks it and vice versa.

The game continues until players reach the finish!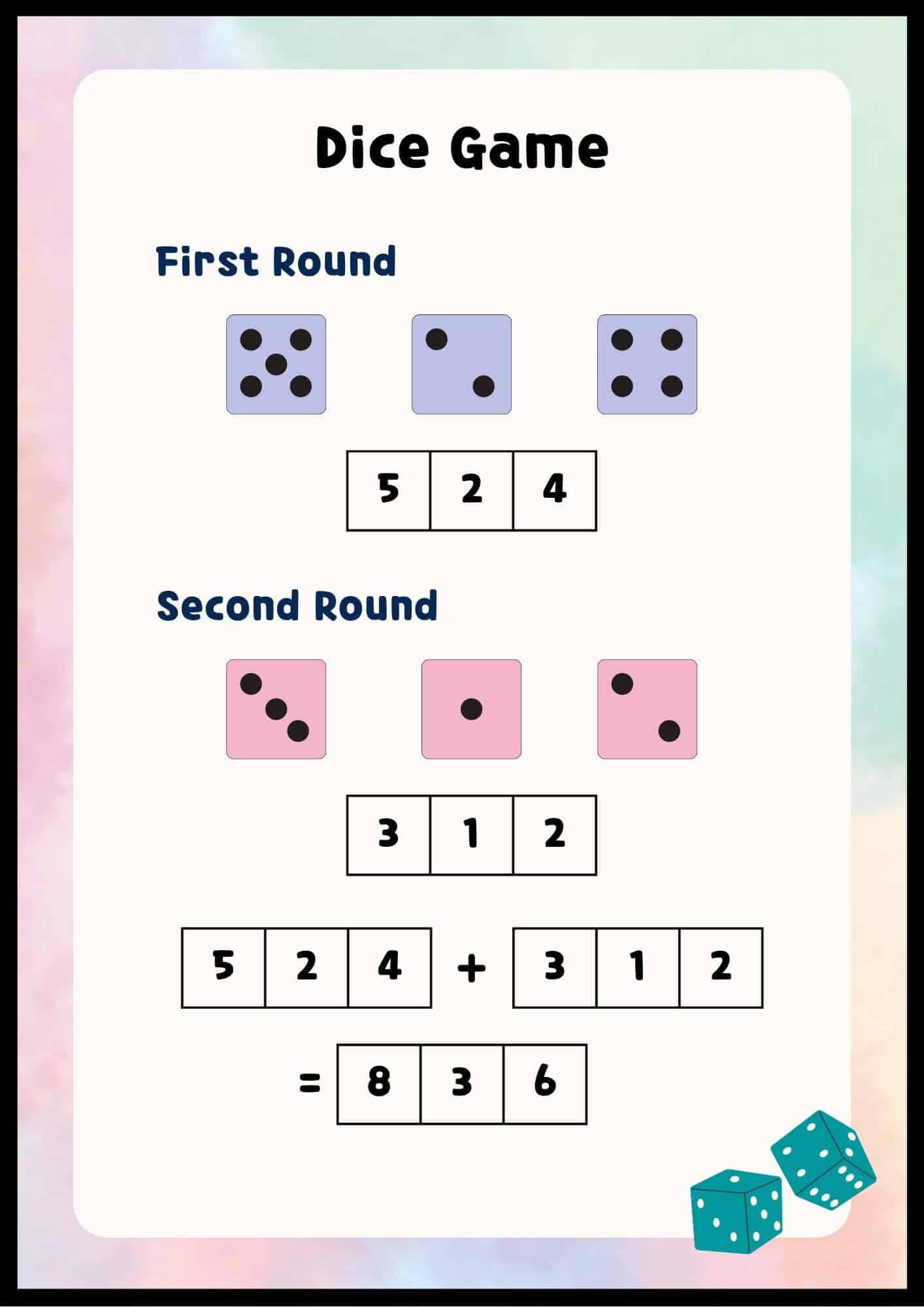 ---
Exciting Card Game with 3 Digit Addition
When the little ones watch the elders play cards, they become very excited.
So I think that by giving them cards, I will make them engage as well as be able to teach them addition. For this game, we need to give them cards and ask them to choose three cards and write the numbers. Then again, they do the same process and finally add them, as shown in the given photo.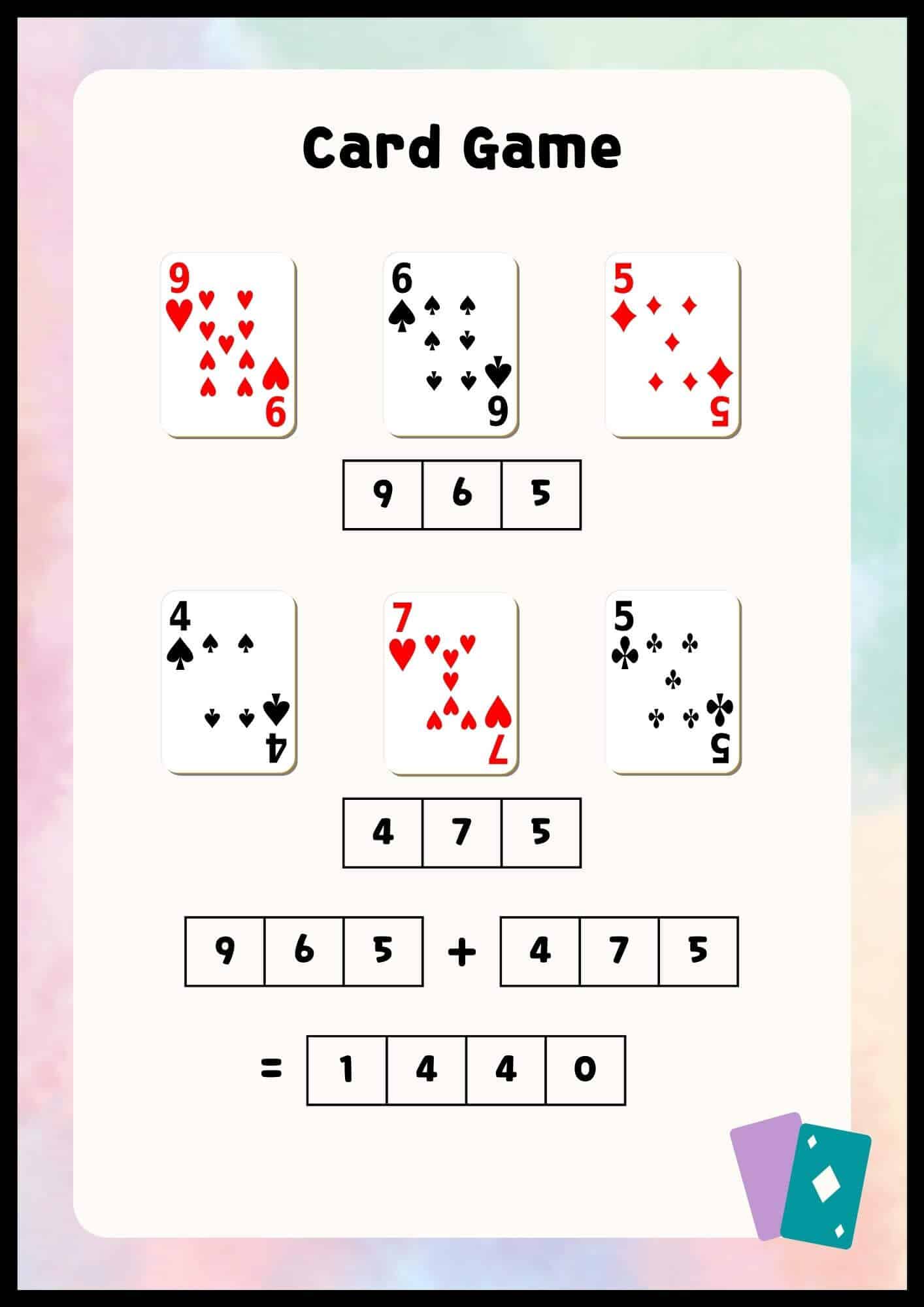 ---
Crafting as 3 Digit Addition Game
Children are very fond of crafting. I ask my children to draw or make three kites and write 3 digit numbers on them. After that, they will sum those numbers on the last kite. It helps to enhance their skills. Increase their numbers and addition skills as well.
---
Solving Puzzle and Getting Gift
Who doesn't want gifts? Right? Sometimes children don't want to study. They feel bored while solving math. If we tell them to solve the puzzle, and after successfully solving it, we give them a gift, they will love it. It is a great way to make them pay attention, in addition. Teachers or parents can give them this type of problem, as shown in the photo.
---
Spin and Add numbers
This time, I want to play a challenging game with my child. It improves the sensory stimulation of touch, balance, and sensation.
As kids must think while moving, it helps them develop decision-making abilities. I give her a spin and ask her to spin and write the marked number. She repeats the same procedure. Then she will add the numbers. I ask her to do the activity until she solves all the problems.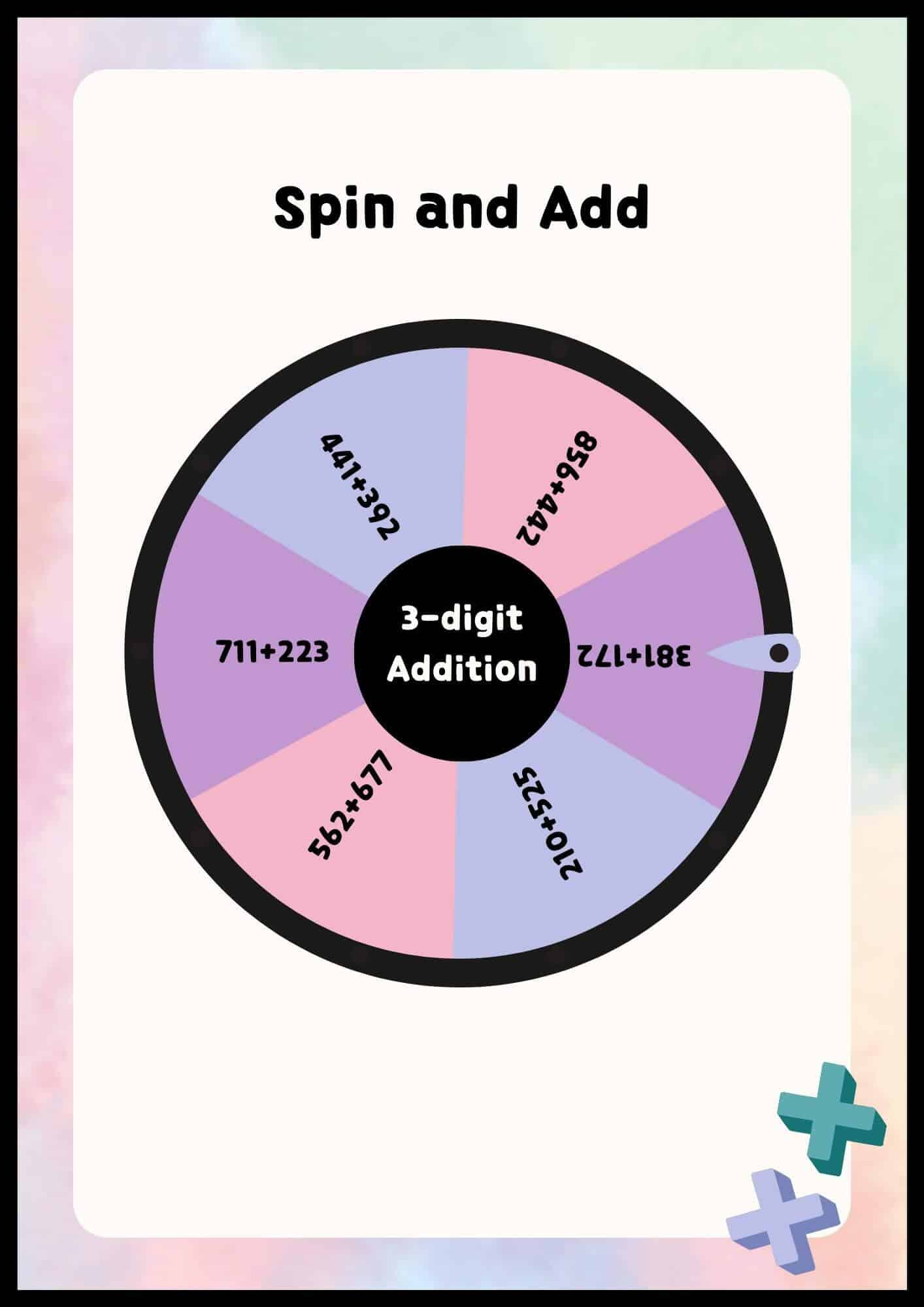 ---
Download Free Printable PDF
Download the attached PDF and have fun playing with the children. This addition game helps kids with numbers.
pdf-1

I'm hoping that 3 Digit Addition Game will help our children learn addition more effectively.
It makes them more engaging and increases their knowledge.  Have fun!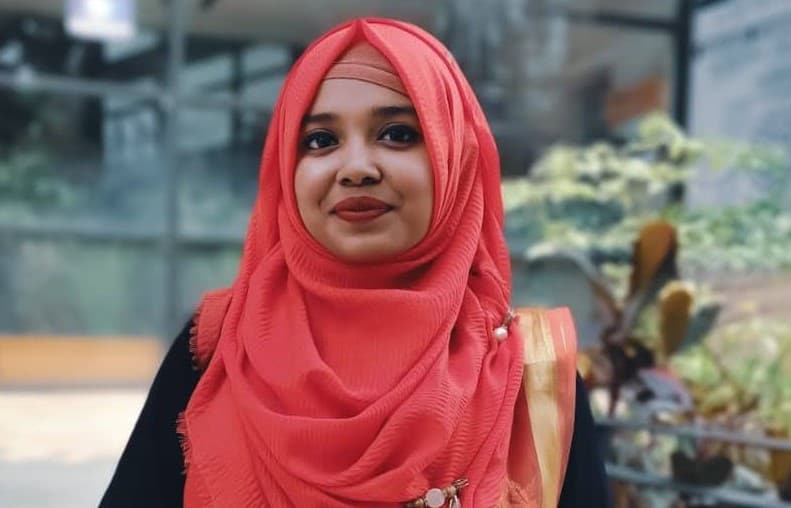 Hello!
Welcome to my profile. I have done my graduation from Ahsanullah University Of Science and Technology in Electrical and Electronic Engineering. Currently, I have started working as a Content Developer for "You've got this math" at SOFTEKO. As an Electric engineer, I always try to achieve innovative knowledge. I have an interest in research articles on different ideas. Also, I really like to solve innovative and mathematical problems. I really hope I'll do better in the future as an Engineer.