Free Emergent Readers for Sight Words When and Where
Grab your free sight word emergent readers for when and where. There is a book for the sight word when and the sight word where.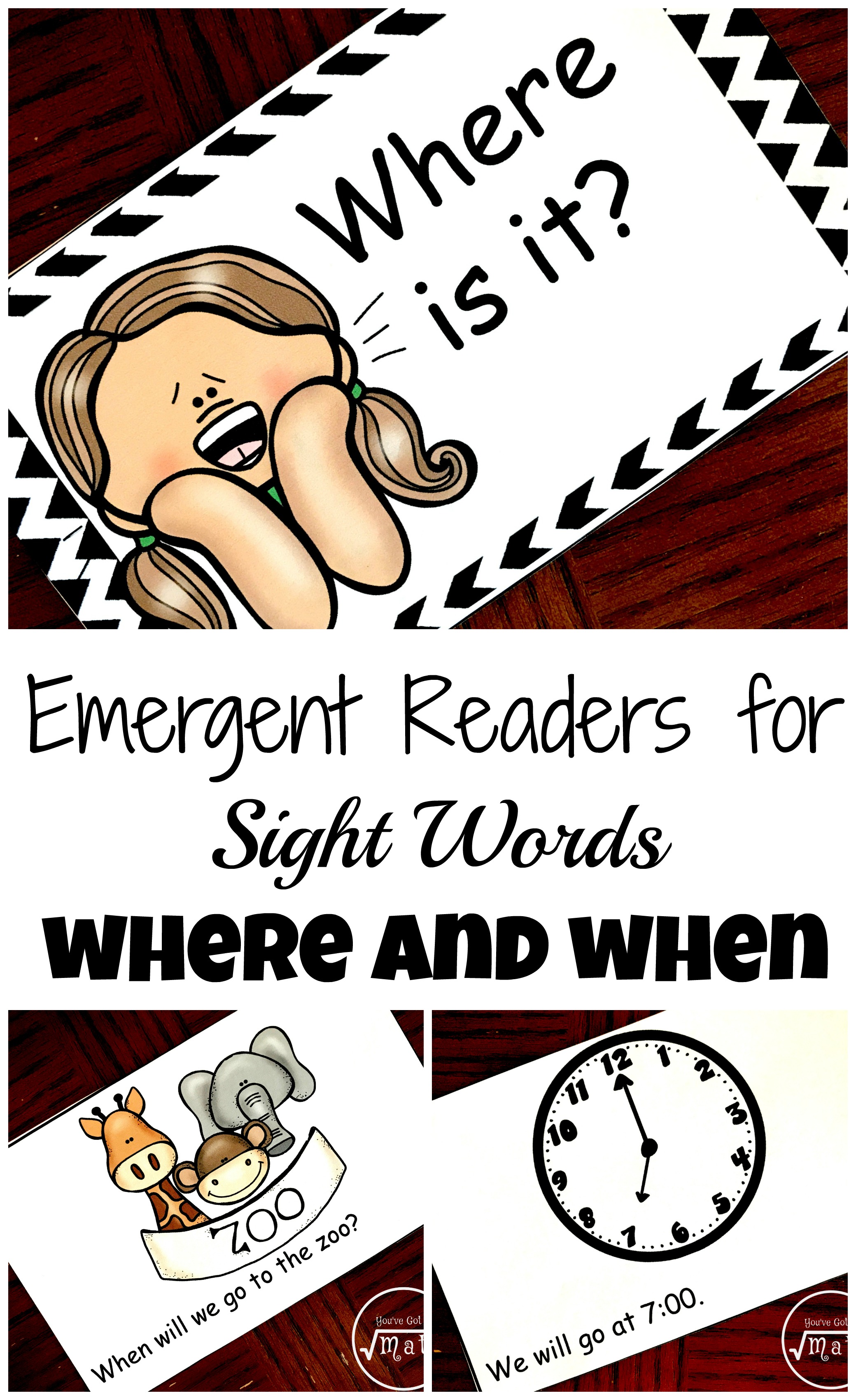 Those "w" sight words get him. He looks at them and just makes a random guess….so is time for interventions.
I've started creating sight word books for these words that he just can't seem to grasp….and in case you have a child struggling with the same thing, I wanted to share them with you.
Sight Word Emergent Reader for the word WHEN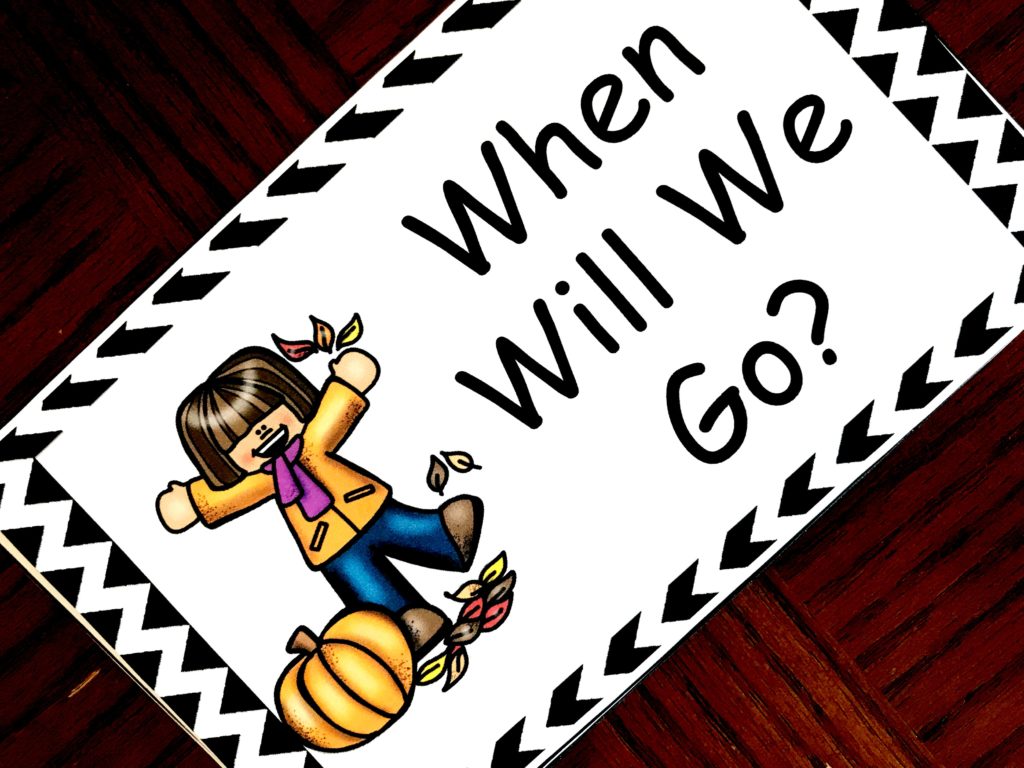 I have to admit this is my favorite sight word, emergent reader. Not only do we get to work on the word when and review question marks, there are also clocks in the book. Yep, we get to review time to the hour while we are reading!!!
In this book, their are two types of pages. One asks a question and uses the sight word, when.
"When will we go to the zoo?"
Of course, each of these statements ends in a question so we discussed this type of punctuation!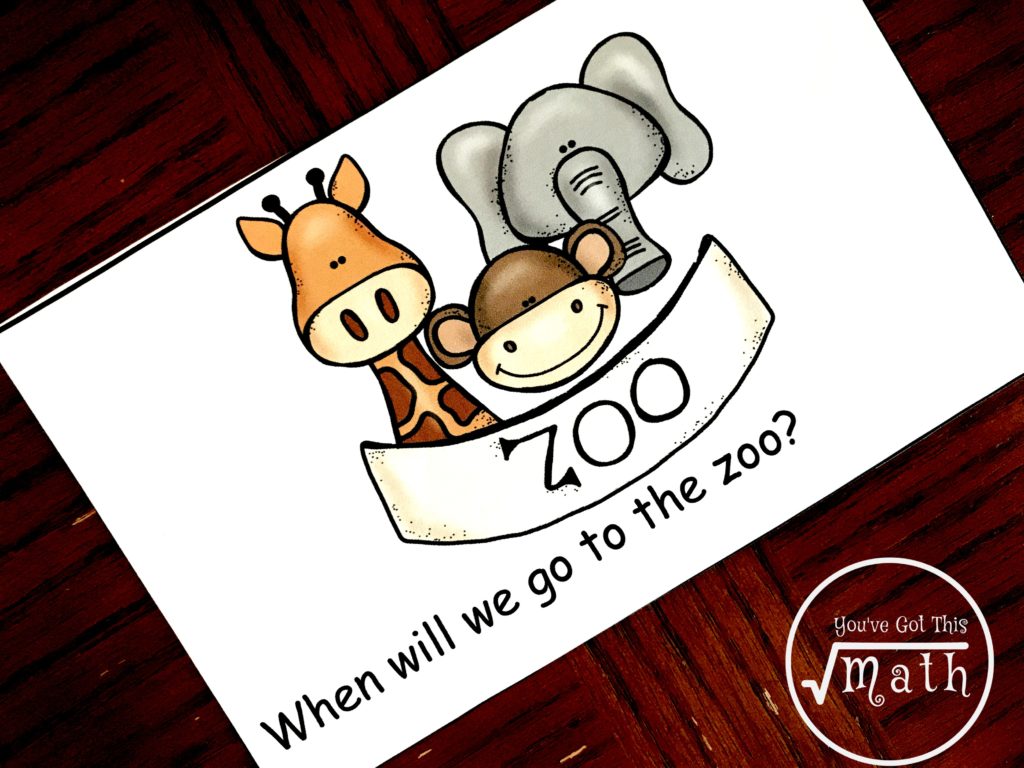 The next page answers the question, and a picture of a clock is provided to reinforce what that time looks like on an analog clock.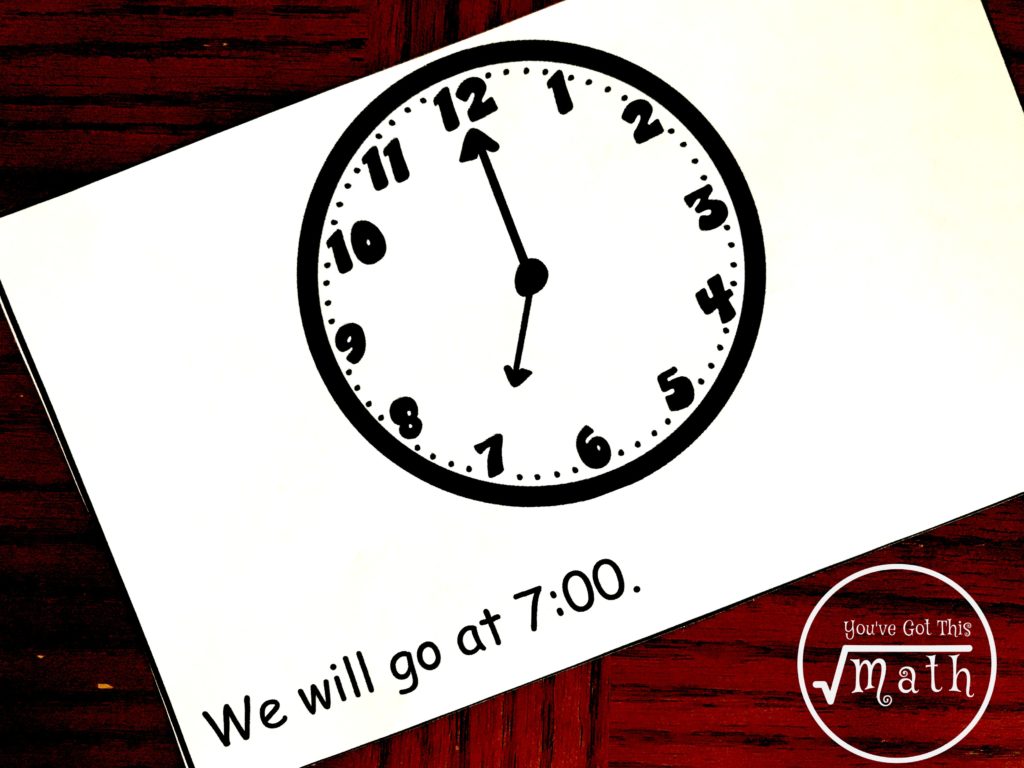 The last page ends a little different. The author boldly declares that she is to going to the haunted house because she is too scared. Since the pattern is different on this page, you may want to preview it before you have your child read the book!
You may also want to review these words before reading this book.
Sight Word Emergent Reader for the word WHERE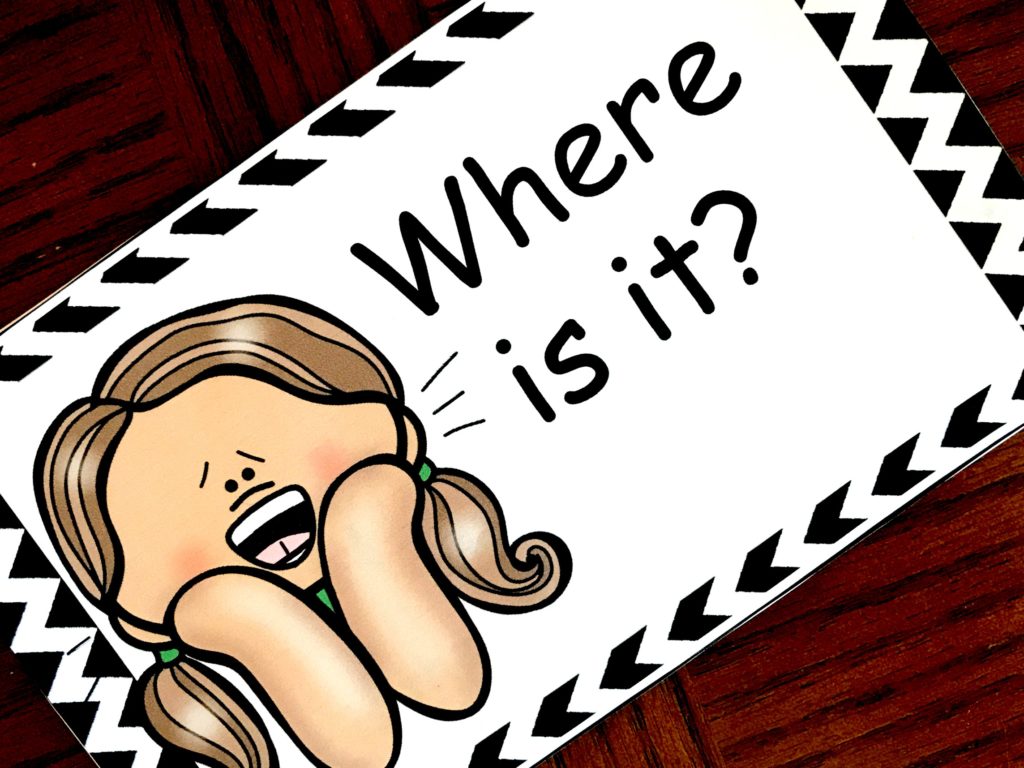 This book is a little more difficult to read. Each page starts with the same question. Where is the ____? The author then describes where that object is.
over his head
next to her foot
over their heads
behind him
and the last one states…."I don't know"
The pictures may help your child figure out the words, but you may need to clearly describe the pictures while doing your walk through.
"Do you see that the umbrella is over their heads?"
Using the language that is in the book during the walkthrough will help your child be more successful as they read this harder text.
Other words you may want to review are…
I hope these readers help your child master these tricky words.
You've Got This "reading"
Rachel