Fun Digital Resources to Teach Comparing Fractions with Different Denominators
Practice comparing fractions with different denominators using these fun digital resources. Based on the story "Sir Cumference and the Fracton Faire" children will have fun finding the greatest fraction using models, number lines, and LCM.

It's time for another Fraction based read aloud and some digital resources to enhance the learning. And this is a book you will want to share with your children.
Sir Cumference and the Fracton Faire
This lesson begins with a beautifully written book called "Sir Cumference and the Fraction Faire". It is a book full of great fraction teaching, and some mystery and suspense.
Our main characters learn about fractions, and then have to catch the thieves that are stealing items from the Fracton Faire. They do it by placing the fractions in order from smallest to largest.
So much fun!!!!! And a great intro into comparing fractions with different denominators.
Sir Cumference and the Fracton Faire
Comparing Fractions with Common Numerators
In the book, there is a lot of dialogue about the denominator. The children are taught that the bigger the denominator the smaller the piece. So you would rather have 1/2 of a pie over 1/8 of a pie.
And this first set of slides let the kiddos practice this.
Our big kiddos are given pies and two fractions. All of these fractions have common numerators, and they are asked to click on the fraction that is the largest. (For Google slides they will drag and drop a checkmark)
Comparing Fractions with Different Denominators on a Number Line
Next, we move into comparing fractions with different denominators on a number line.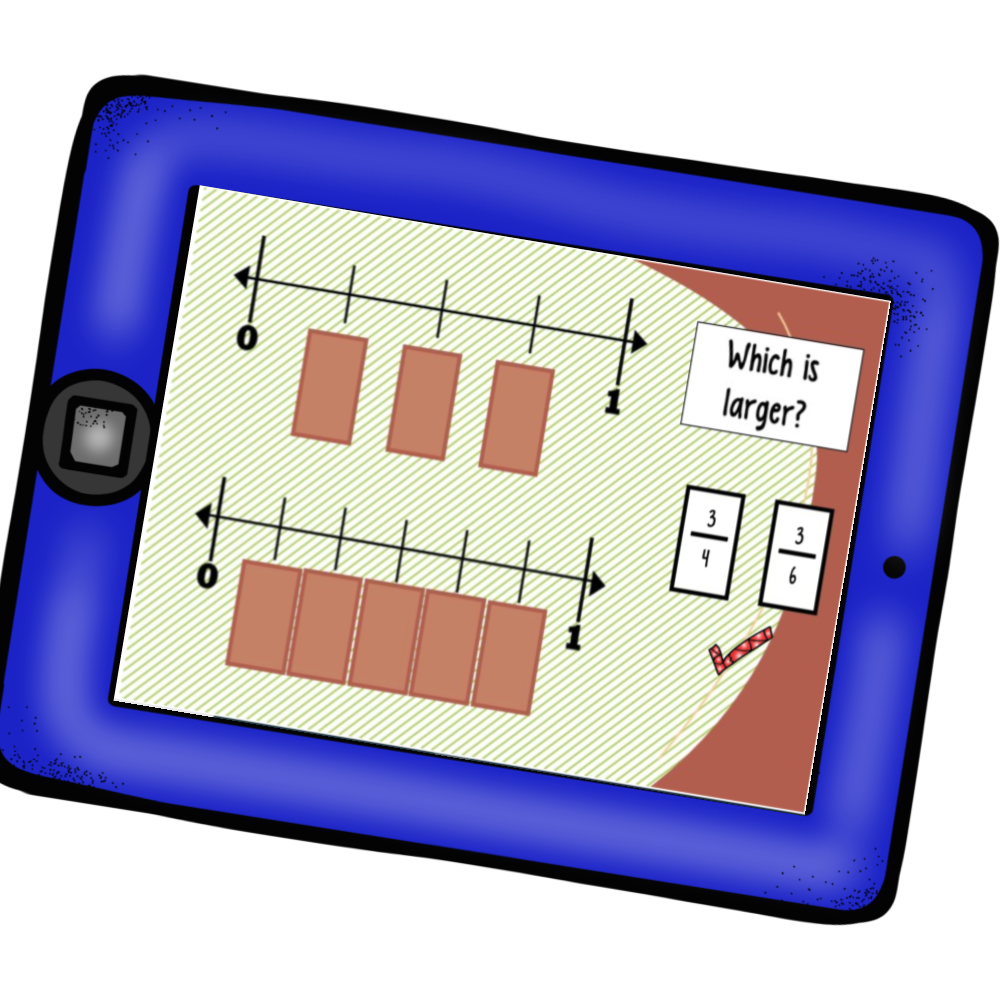 Now we take it up a notch. This time children are given two fractions and they are asked to drag and drop them to the correct spot on the number line.
Once the fractions are in the correct place, it is easier to tell which one is greater than….and the checkmark is placed on top of the fractions.
Want to extend and have your kids draw the number line? Try this activity.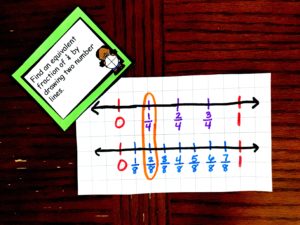 Finding the LCM and Creating Fractions with Like Denominators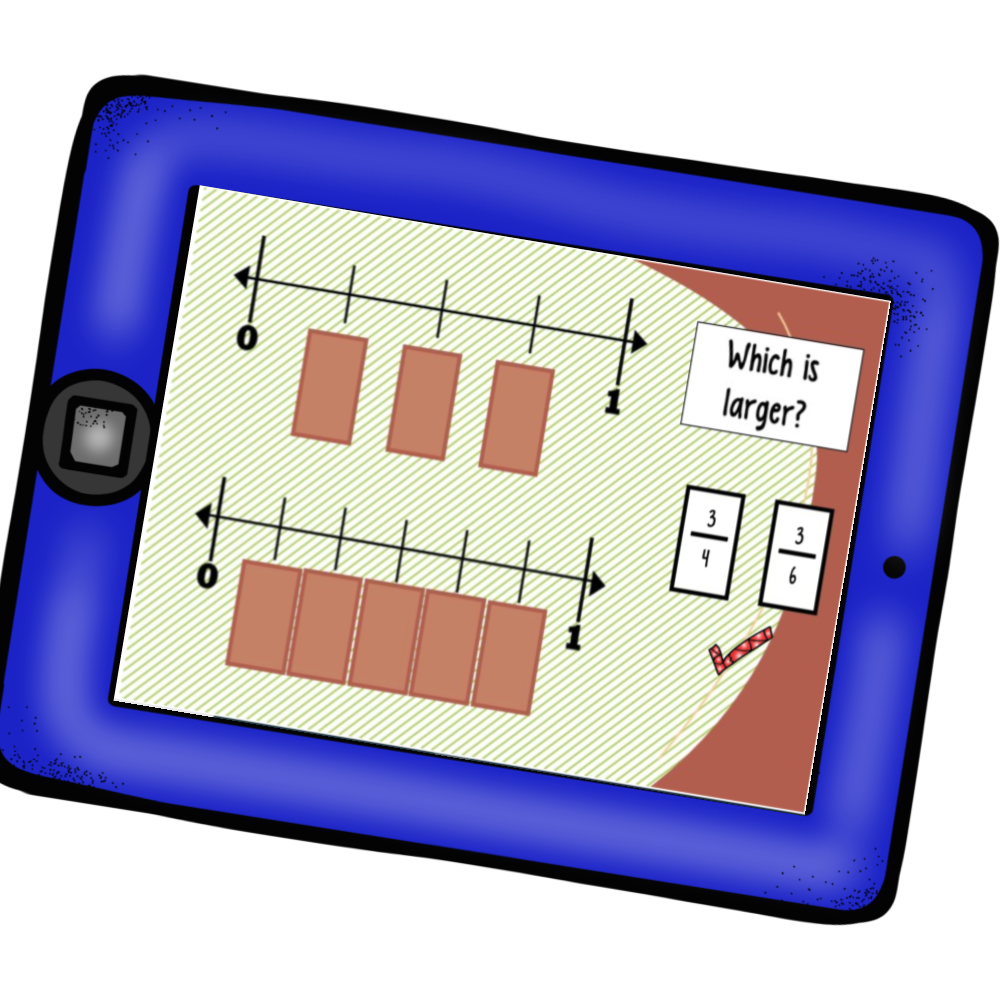 Now the slides move in a different direction.
Children are asked to figure out the LCM and then use that number to make fractions with like denominators.
You will probably need to directly teach this before jumping into this slide.
OR you could have your kiddos take this class on Outschool. This class will give direct instruction and help your children understand this concept.
If this will be your first time taking an Outschool Class,
Click HERE for $20 Towards your first class.
Then search for Rachel Capes, and choose the comparing fractions class.
Let's Put it All Together
Finally, they are given three fractions with unlike denominators and asked to order those.
If you want your children to get immediate feedback, you will want to go with Boom Cards. Once the children hit the submit button, the fractions that are in the wrong place will go back to the original spot and they can try again.
With Google Slides, you as the teacher will need to go in and check their work.
I hope you enjoy this book and slides as much as we did!!!!