L Blends | 6 Fun Worksheets for L Blend Words | Free
L Blends
Ready for some "l" blend work? Well, this week my kindergarten twins have hit this stage in their reading and spelling.
It is a big deal for my little girl, because not only is it a reading goal, it is also her speech goal.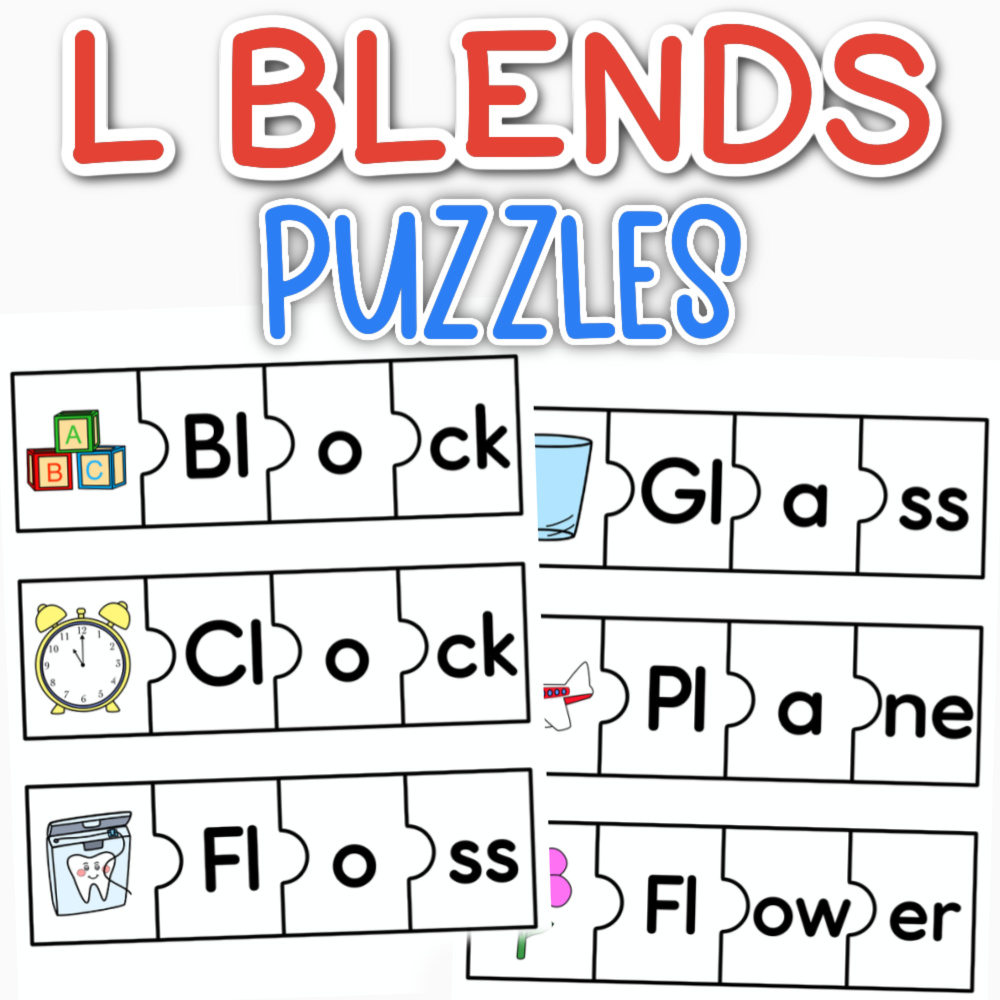 So as we work through building and reading these words, we also get to work on making the correct sound.
I love it when two goals can be met in one activity.
And these "L" blend reading puzzles help use meet both these goals. 
L Blend Words
Like most puzzles, a little bit of prep-work is needed. 
First, print off the puzzles on card stock paper. (I highly recommend this, I didn't and they quickly were tattered and torn.)
Next, cut them out.
Finally, if you need them to last over multiple years, I would laminate them.
And that is it. You are ready to go. These L Blend Worksheet Puzzles are perfect for seat work, reinforcing skills at home, or reading centers.
Using the "L" Blend puzzles
Before bringing out the puzzles, I would introduce you little ones to the sounds.
Using magnetic letters, let them build the bl, cl, fl, gl, pl, sl, blends.
Let them practice saying the sound, and you could even see if they could come up with words that start with those sounds.
L Blends Activities
Once they are familiar with the sounds the blends make, now is a good time to pull out the puzzles.
Using all the puzzles at once maybe a little overwhelming for your child, so I would separate them into piles that won't overwhelm them. (I sorted them into sandwich bags and just grabbed different ones each day.)
First, I laid out the pictures and we practiced saying each word…speech goals.
Next, we broke the word up into sounds. For example, I clearly separated the fl, a, and g sound in the word flag.
Then, the twins would look for the letters or letter that makes that sound and put them together to complete the puzzle.
Finally, we would say the word one more time pointing to each sound, and then saying the word without the separation.
It was a great way for my children to get used to saying words with the "l" blends and spelling them.
L Blends Free Worksheet
I hope they help you as much as they helped us.