Hot Air Balloon Math Worksheets | Free PDF
Do you like balloon rides? On a windy and sunny day, what could be better than going on a hot air balloon ride? Will you mind if we add some fun math activities to make your ride more enjoyable? That's why we have brought some exciting hot air balloon math worksheets.
We think you won't. We believe these math activities will increase the spirit of your balloon journey. So, without any hesitation or further delay, let's start our journey.
In this discussion, you will find several hot air balloon math worksheets along with several activities.
---
5 Exciting Hot Air Balloon Math Activities to Learn Math
So much of theory crafting. It's time to start our fun and exciting activities. In the following section, you will find five exciting hot air balloon math activities along with worksheets.
Read the details before solving each activity. We believe that this discussion will be a small but important part of your fun hot air balloon journey.
---
Activity 1: How Many Ballons Can You See?
Let's start with a simple counting game. In the following image, you will see several hot air balloons. Besides the balloons, you will see several empty spaces.
Count them one by one and write the correct number of balloons in the respective empty spaces. 
---
Activity 2: Add the Balloon Parts
Our second math activity will be based on additions. See the following image. Here, are some addition problems are given on the balloons.
Your job is to solve the problem and add the subsequent basket to the respective balloon body.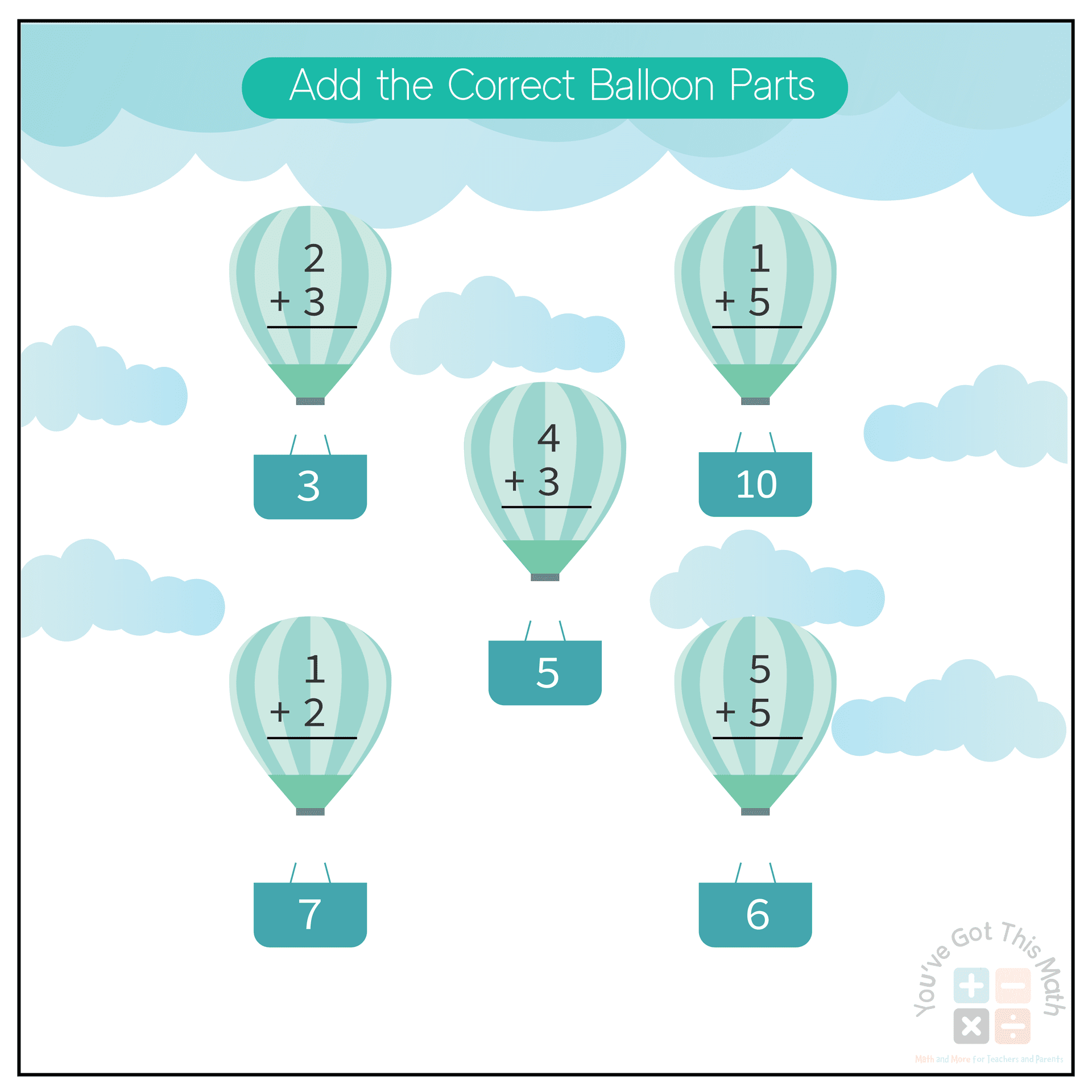 ---
Activity 3: Subtract and Draw
Let's solve some subtraction problems. Here, you will subtract some balloons from each other. Then after finding the answer draw the same number of balloons as result and write the number in digit as well.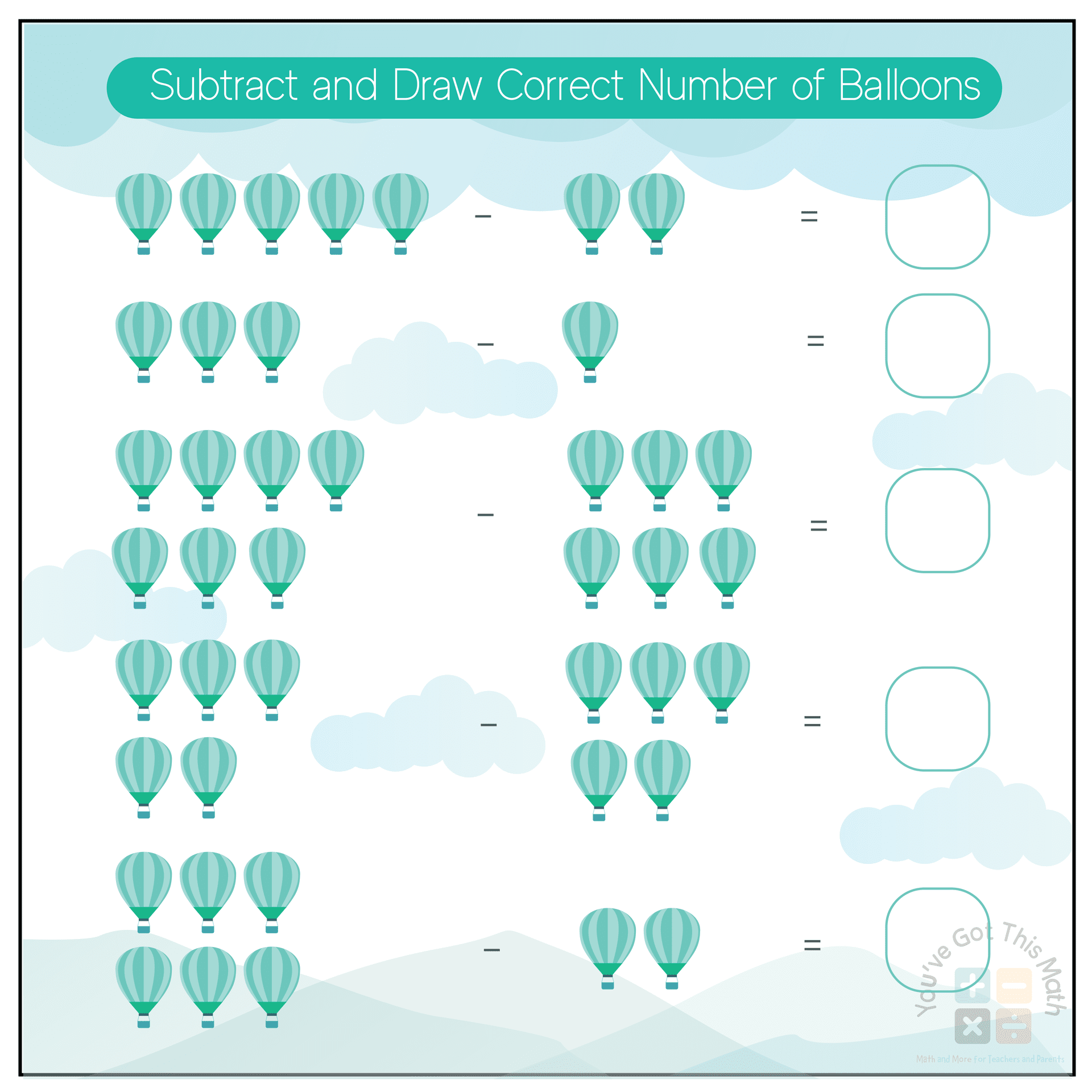 ---
Activity 4: Multiply to Move
Some clouds are blocking your road. They won't let you pass until you solve some multiplication problems and give them the correct result.
Solve each of them and make your way towards your destination.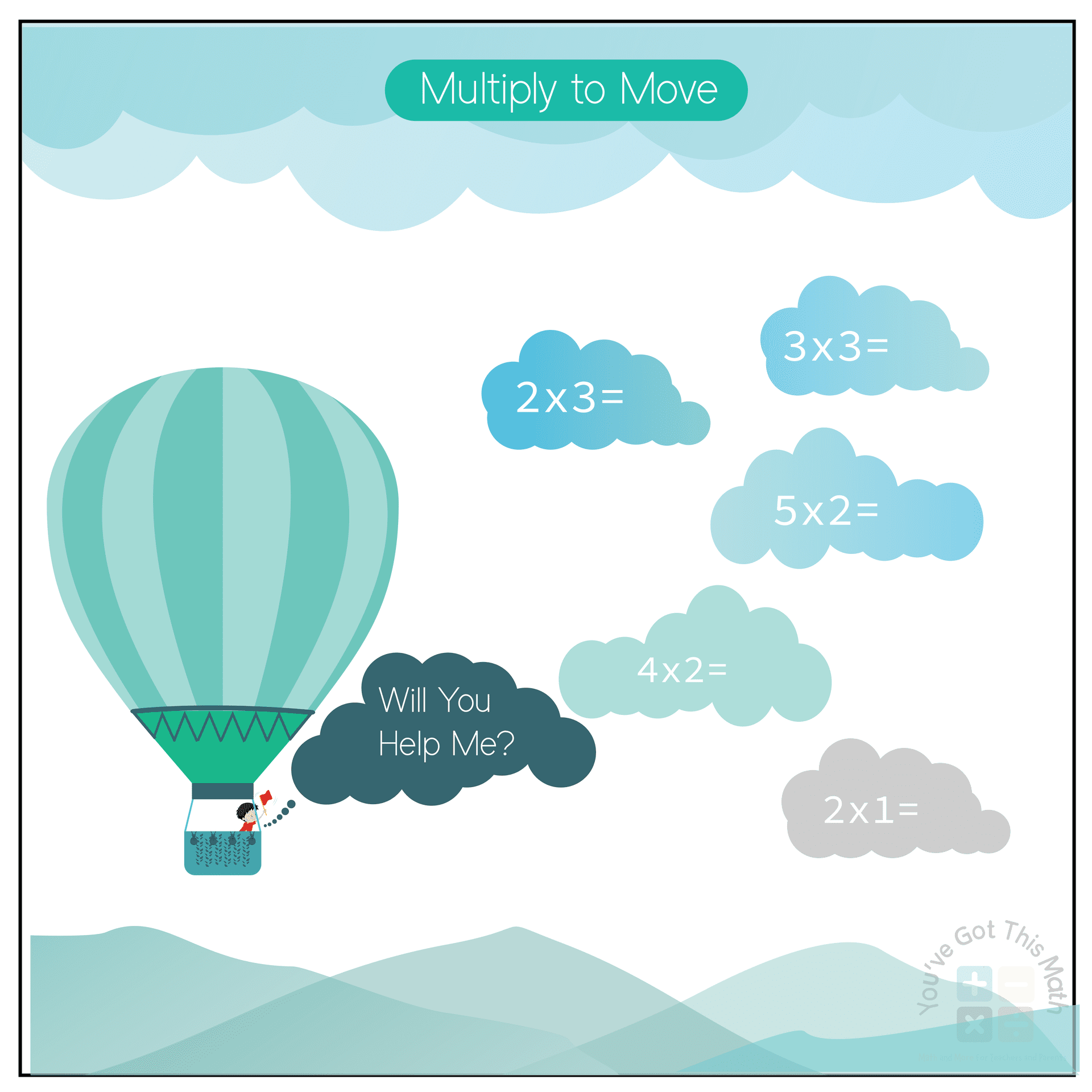 ---
Activity 5: Divide the Balloons
Our last activity will be based on division activities. You have to distribute some balloons into groups. This grouping needs the method of distribution. So, start the grouping. 
---
Download the Free Worksheet PDF
In the above discussion, I have discussed various interesting hot air balloon math worksheets examples. These examples will help your students enhance their skills regarding these types of hot air balloon math worksheets problems.
The free hot air balloon math worksheets pdf is available for download below. You can download this practice sheet by clicking on the download button and printing it from your device.
hot-air-balloon-math-worksheets

Please feel free to give any feedback regarding this article. Also, if your little one is having trouble doing these activities, let us know in the comment section.
Enjoy!

Hello, I am Araf. I have completed my B.Sc in Industrial and Production Engineering from Ahsanullah University of Science and Technology. Currently I am working as a Content Developer for You Have Got This Math at Softeko. With proper guidelines and aid from the parent organization Softeko, I want to represent typical math problems with easy solutions. With my acquired knowledge and hard work, I want to contribute to the overall growth of this organization.