25 Free Math Puzzles with Answer Key | Elementary | Printable
Free Math Puzzles
My little girl loves puzzles. She enjoys watching the picture come together and celebrating when it is complete. She started with these free math puzzles and now she is on to more complex puzzles.
These puzzles are a little simpler than what she is putting together…..but the math your students can learn while doing them is incredible. Kids love the satisfaction of solving a puzzle.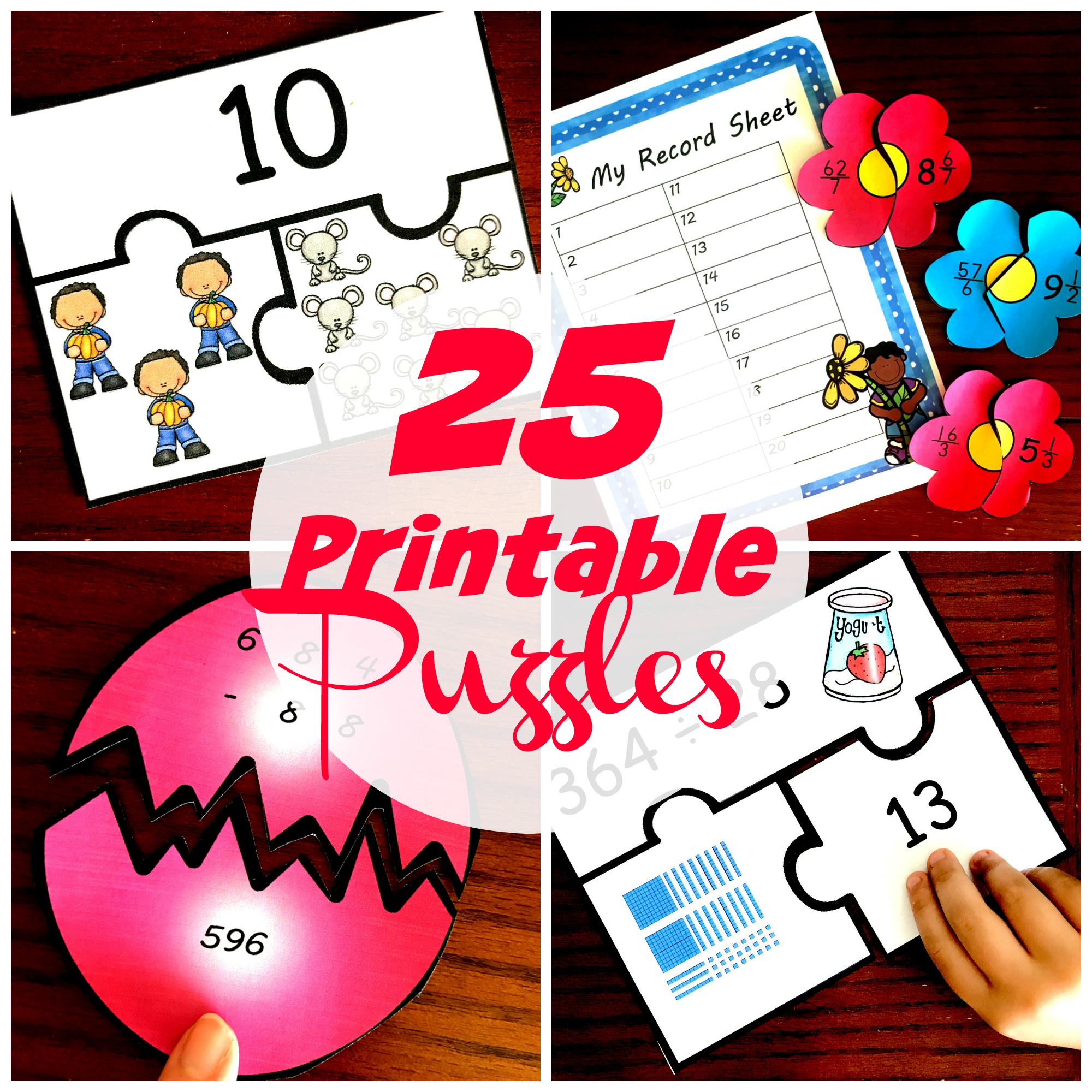 So check out all these puzzles that focus on counting all the way up to multiplying fractions and decimals. They make great math centers or even a fun free time activity.
I included the answer key for most of these printable math puzzles.
Over 25 printable puzzles that are fun, bright, and colorful. They are a perfect way to get in math practice and make great centers. I recommend you laminate them for extended use.
Building Number Sense
Adding And Subtracting Puzzles
Multiplication And Division Puzzles
Fraction And Decimal Puzzles
Geometry and Measurement Puzzles
Reading or Phonics Puzzles
I hope you enjoy!
You've Got This,
Rachel